This post has not been vetted or endorsed by BuzzFeed's editorial staff. BuzzFeed Community is a place where anyone can create a post or quiz.
Try making your own!
11 Terrible OkCupid Messages I've Received In The Last 2 Weeks
Some of these OkCupid guys really know how to sweep a woman off her feet.
So after graduating college, my sister advised me to try a magical little site called OkCupid. While I didn't find my Prince Charming, I did discover some gems...
1.
"Stay sweet."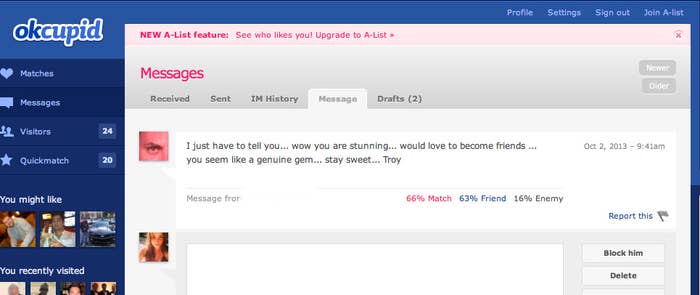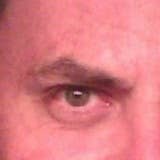 2.
You had me at "hey."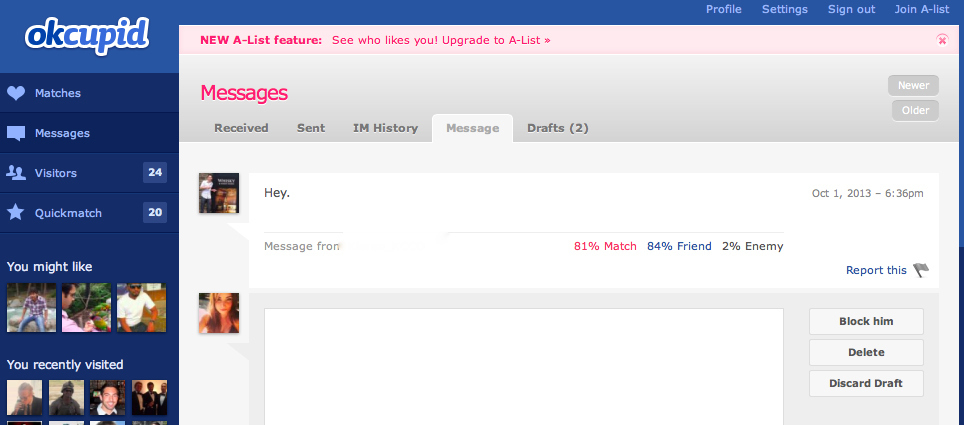 3.
My body is ready.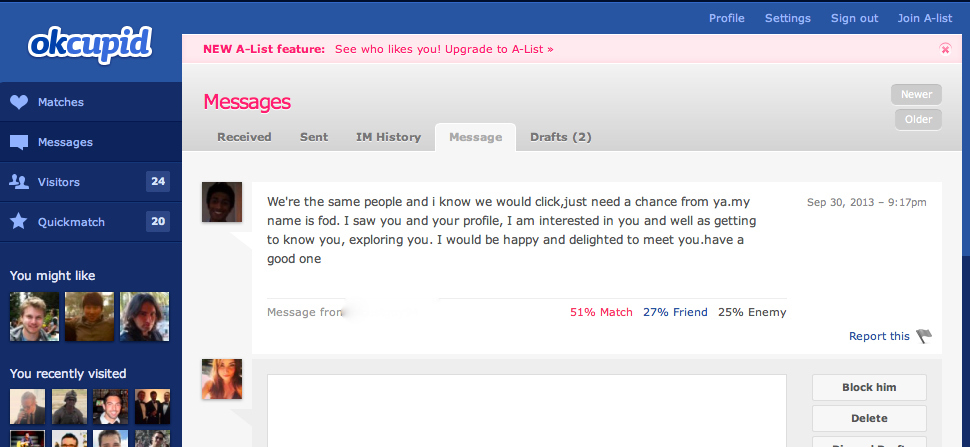 4.
Like Jasmine and Aladdin! Or Ted Bundy...
5.
"You'll Do."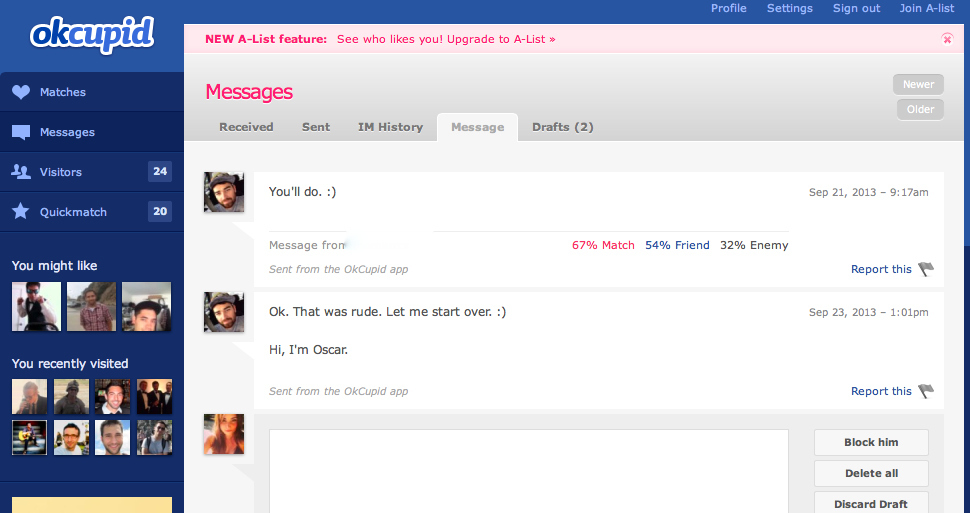 6.
"Not to be an annoying, creepy stalker..."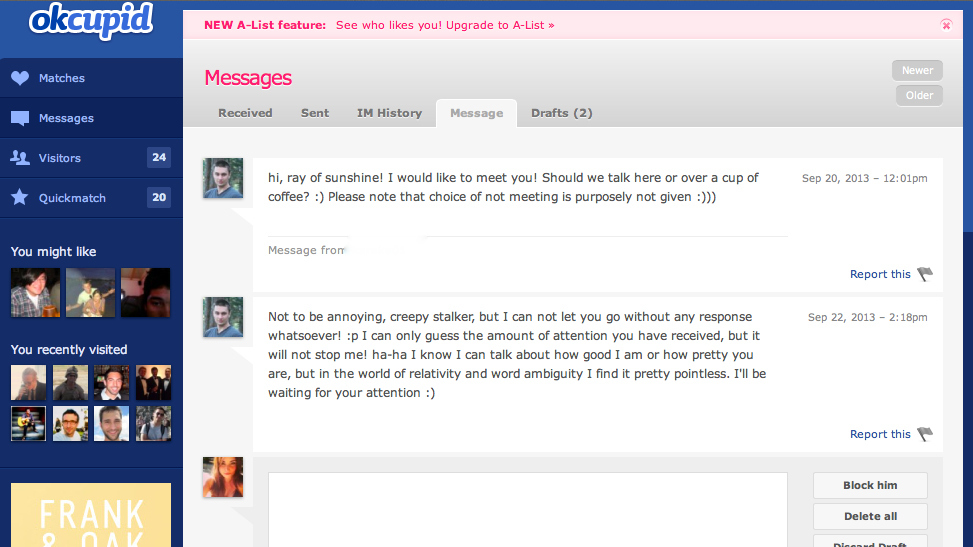 7.
"Are you interested in a discrete relationship?"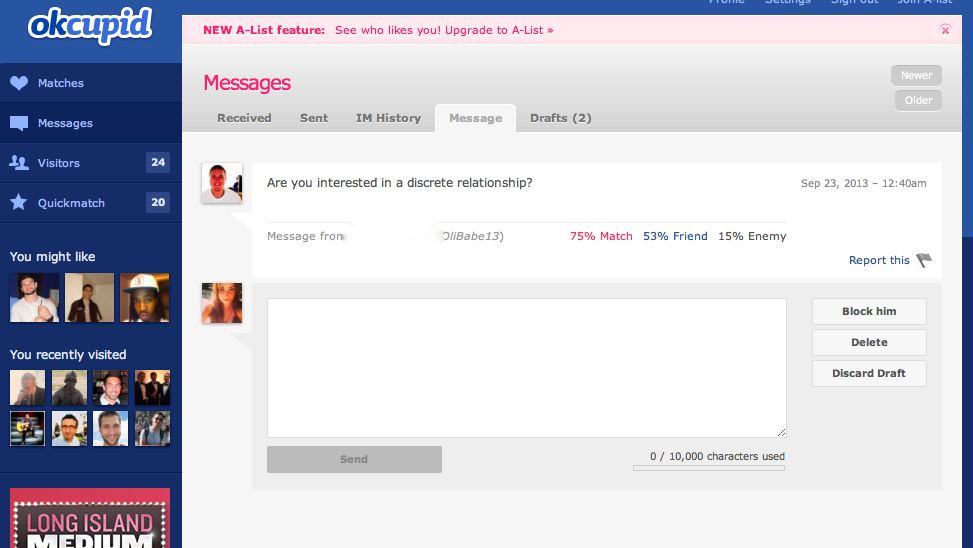 8.
Hello, "Handsom"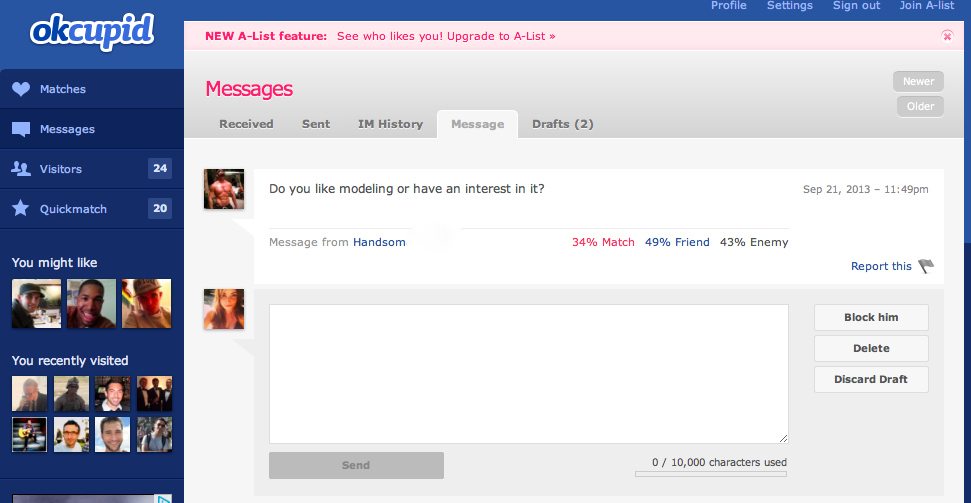 9.
Ew.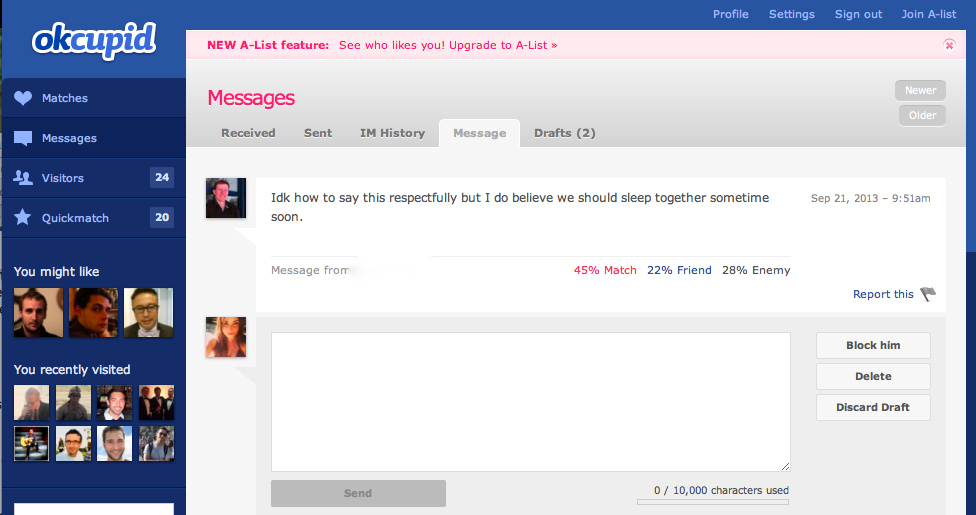 10.
Awwwwwww!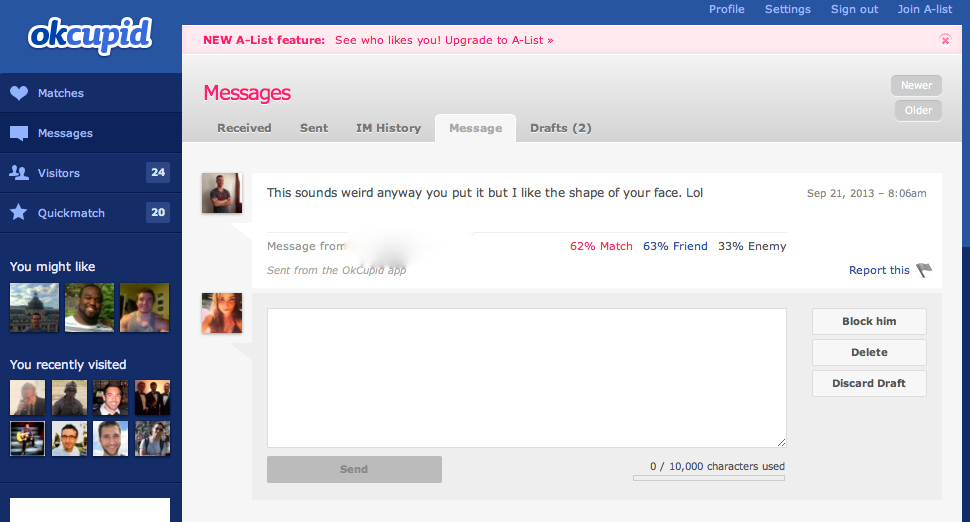 11.
Does this smell like chloroform to you?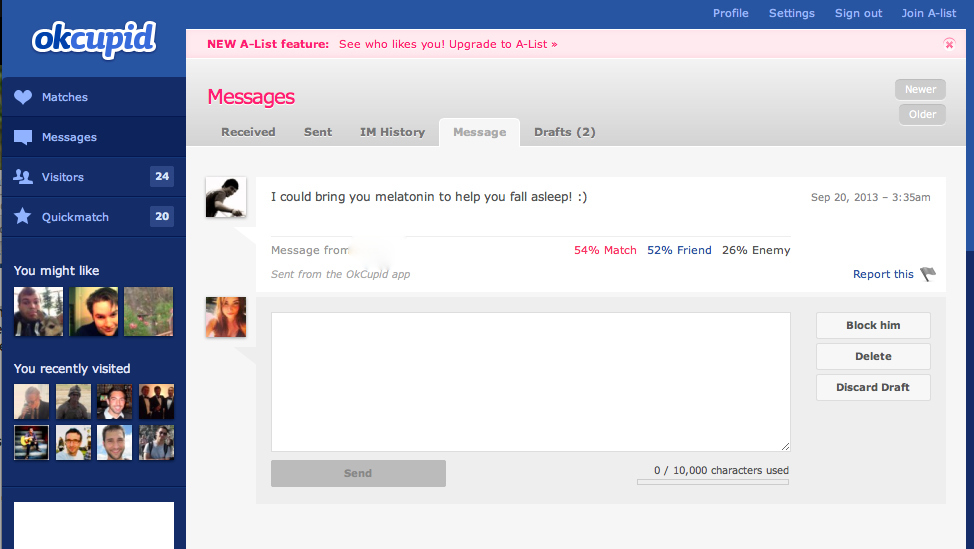 And the best...