There's no question that Zayn Malik has been killing it since leaving One Direction. He's enjoyed a pretty successful solo career and has just released his autobiography, Zayn.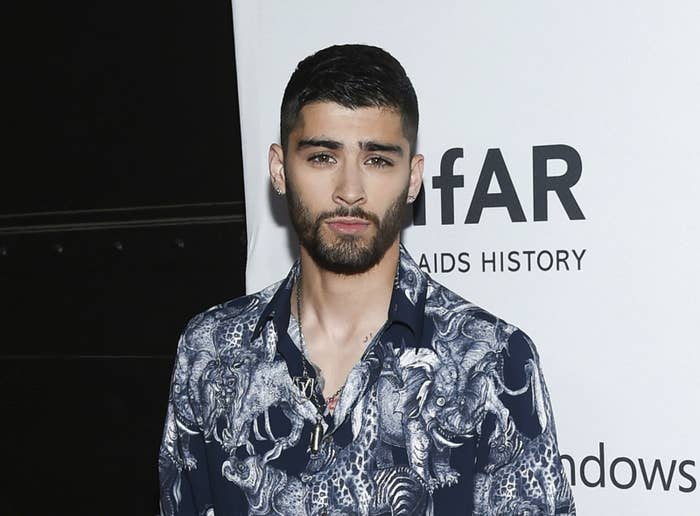 But he also writes candidly in the book about difficulties he's faced. He's spoken openly in the past about his anxiety, and has now revealed that he dealt with an eating disorder during his time in One Direction.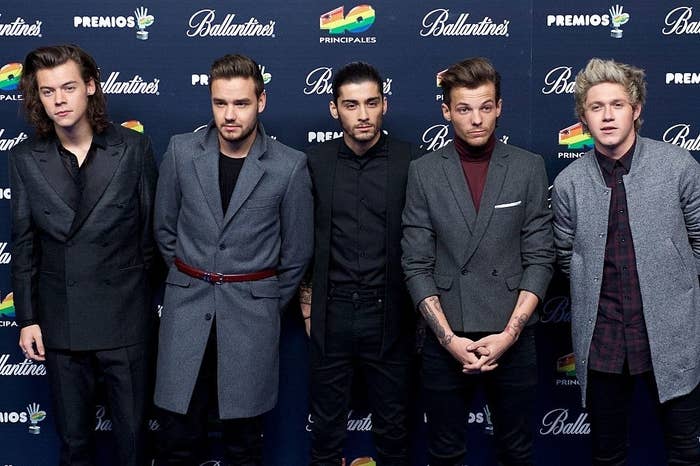 "When I look back at the images of myself from around November 2014, before the final tour, I can see how ill I was," he writes in the book.
He goes on to say that while he never had any concerns about his body, he lost so much weight that it became unhealthy.
Something I've never talked about in public before, but which I have come to terms with since leaving the band, is that I was suffering from an eating disorder ... It wasn't as though I had any concerns about my weight or anything like that, I'd just go for days – sometimes two or three days straight – without eating anything at all. It got quite serious, although at the time I didn't recognise it for what it was.
Zayn elaborated on these comments while speaking to Associated Press, and emphasised that he was never actually diagnosed with an eating disorder.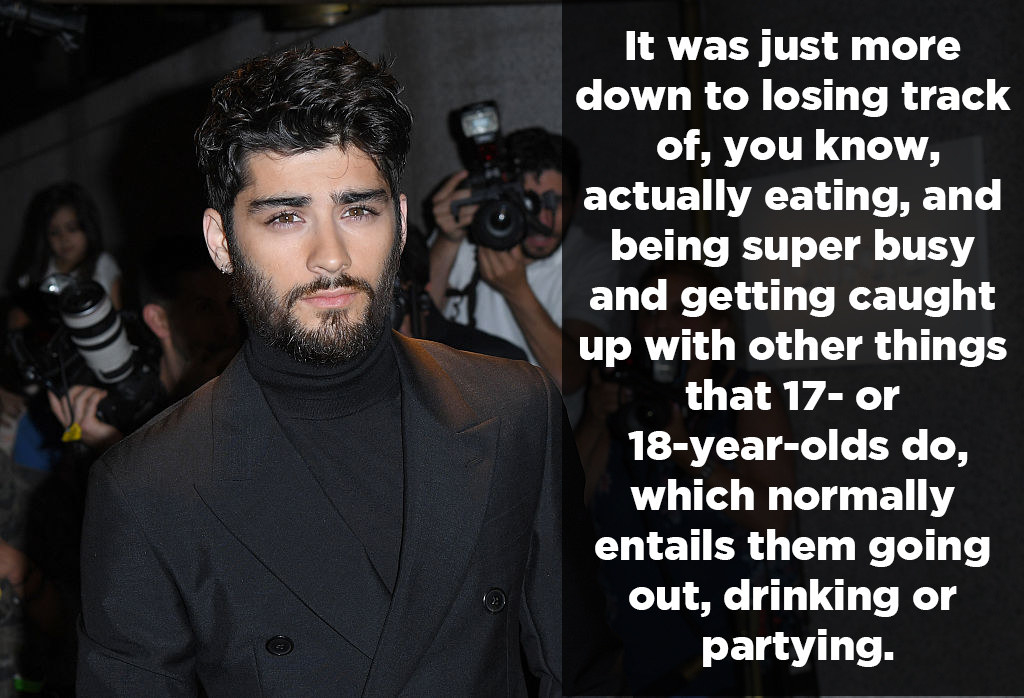 He also took to his Instagram prior to the book's release to write a message to his fans, assuring them that he is "inspired, healthy, and grateful".