If you've ever seen an episode of Hot Ones, you'll know that when celebrities sit across from an interviewer eating increasingly spicy hot wings, they often reveal things that they probably otherwise wouldn't.
The latest celeb to take the — ahem — hot seat is Zac Efron, who was appropriately promoting his show Killing Zac Efron.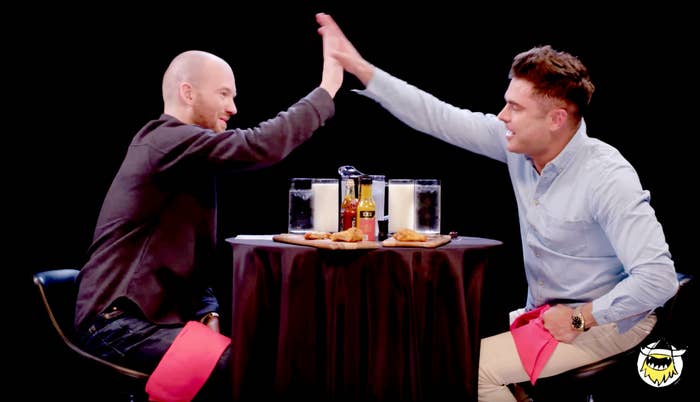 During the episode, Zac was asked about these photos of him and Leonardo DiCaprio watching a Lakers game all the way back in 2008, when Zac was at the height of his High School Musical fame.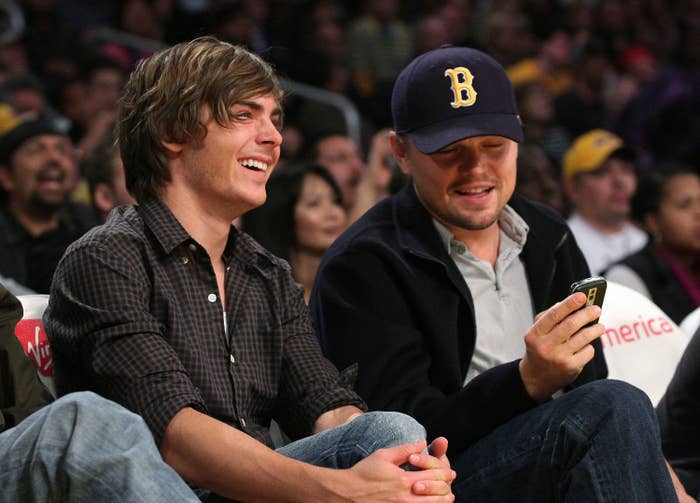 According to Zac, this night particularly sticks in his mind because it was the night Leonardo DiCaprio asked if he wanted to get breakfast the next day. I think you'll agree — this would stick in your mind too.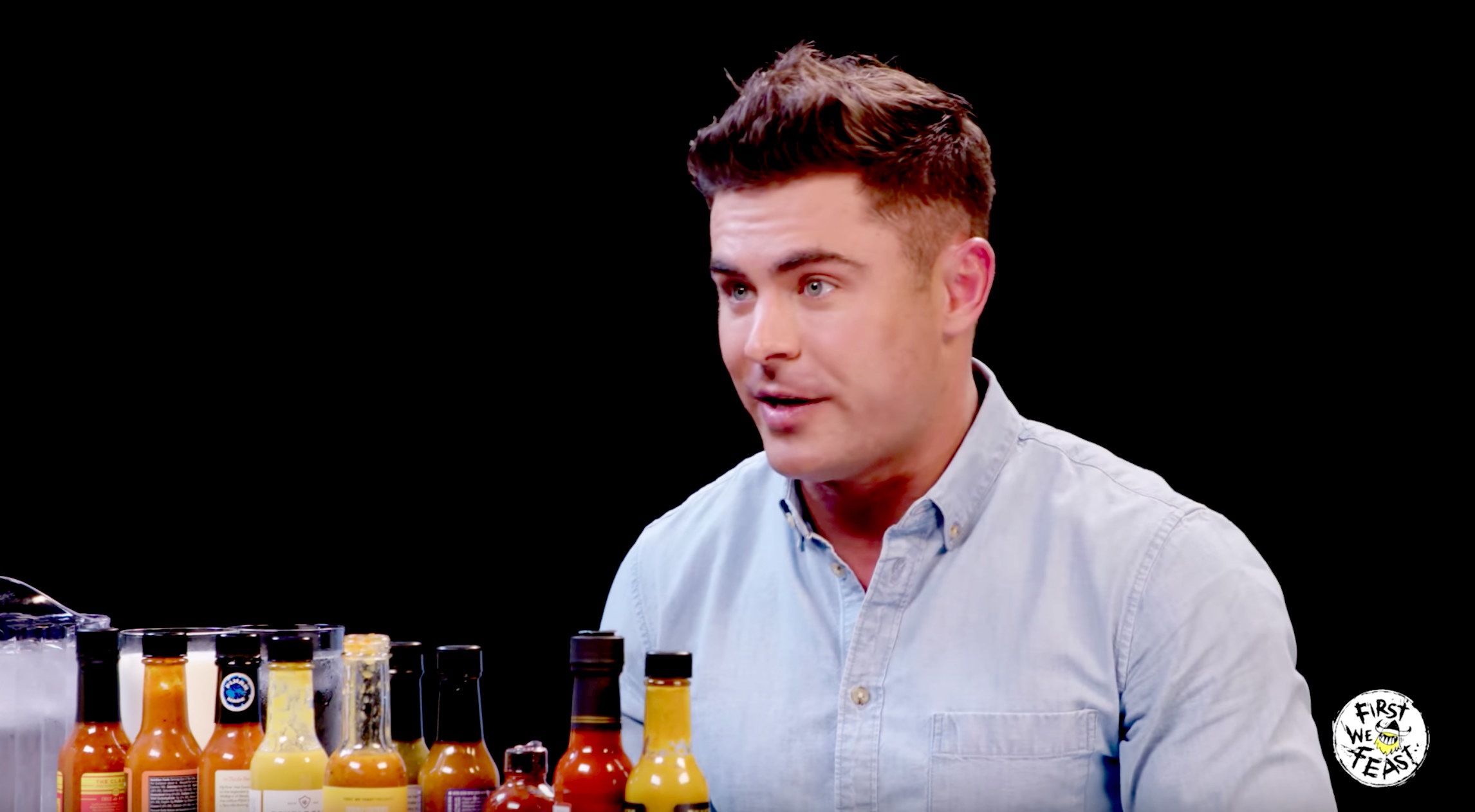 "We weren't talking at that point," Zac said of the photo. "I was just going to wait for him, and sure enough — he had his hat down low, and when the ball went to the other side, he was like, 'Hey, man, do you want to go get breakfast tomorrow?'"
He said that Leo gave Zac his phone number while the rest of the crowd was distracted by the game, and my first-class detective skills can confirm that Leo is holding his very 2008-esque phone in the photos.
What happened next was something straight out of a movie, if you ask me, and I am extremely jealous.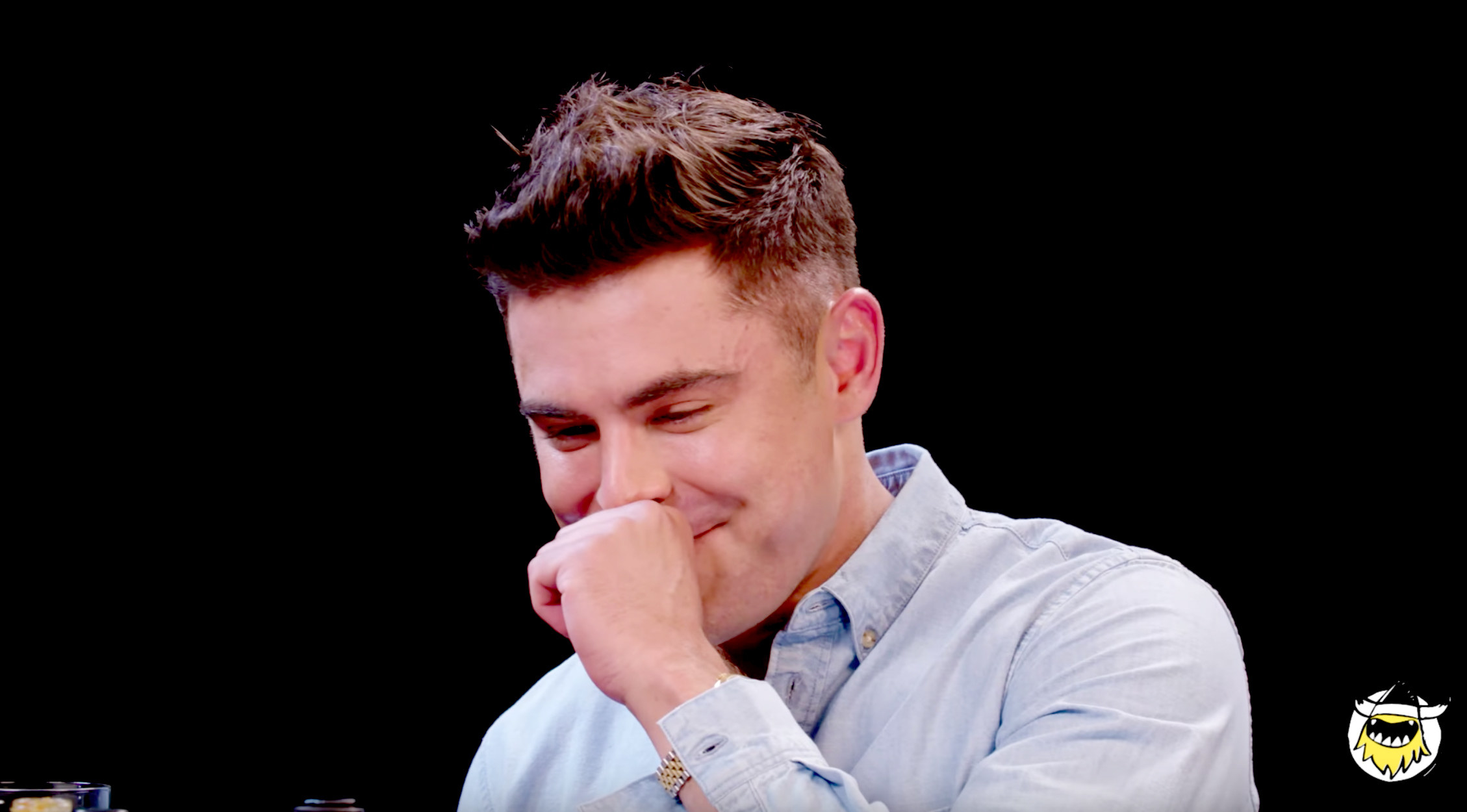 This is what happened:
He cooked me breakfast the next day, at his house. He cooked waffles, and he burnt those, and then we made pancakes. It was awesome.
Apparently, the breakfast also came with a side of reassurance and life advice from someone who had been in the industry for over a decade at that point.
Although he had "a billion questions" for Leo, Zac said that even Leo was slightly surprised by the amount of paparazzi he had following him at the time.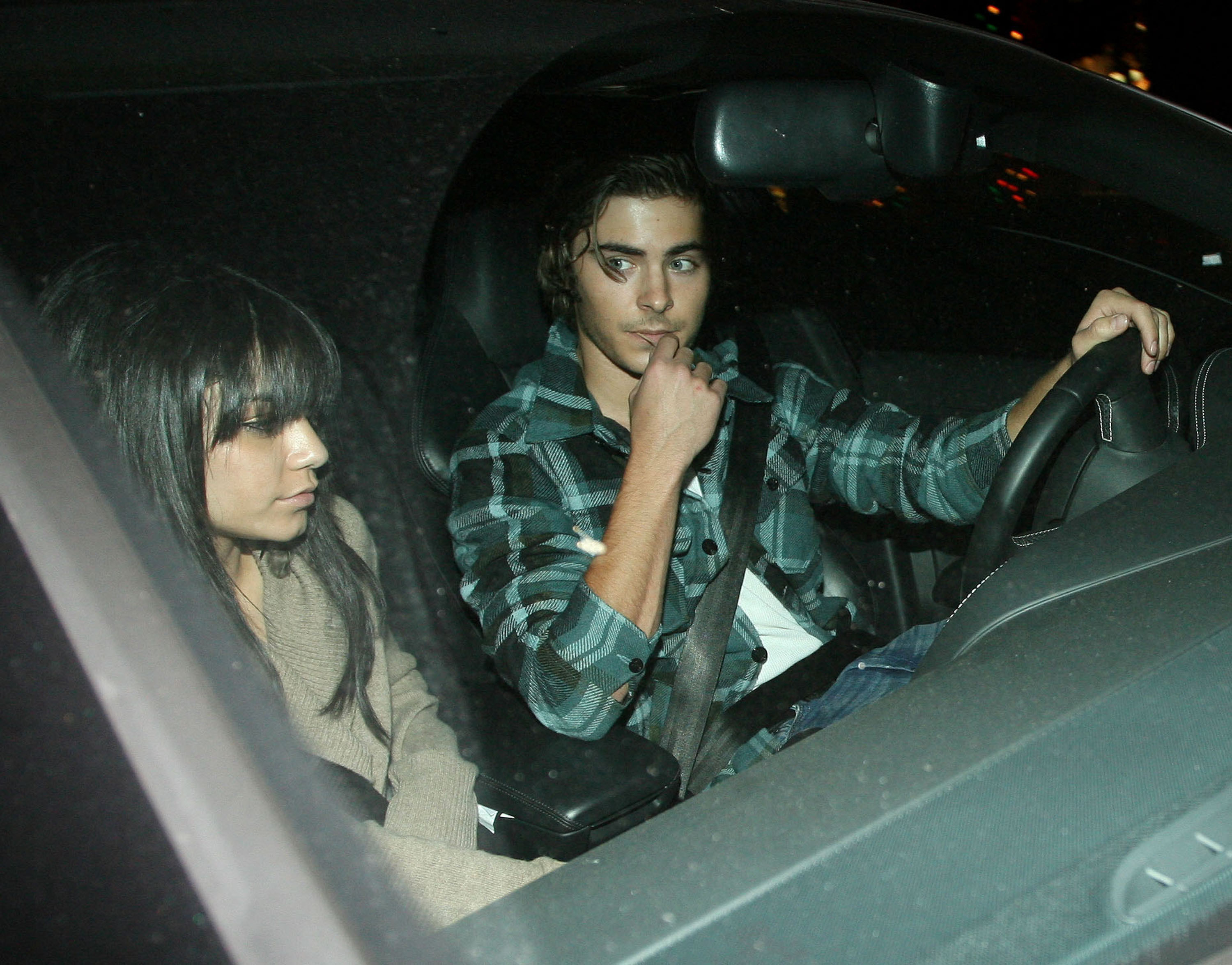 I was like, "Dude, how have you handled this for so long?" And he was like, "Frankly, you're getting it a little bit different."

I pulled up, and some cars followed me — this is just a normal routine. It's just like, I'd leave my driveway and 10 cars would follow. He was like, "Yeah, there's never this many cars here. That's insane, dude." I saw in his eyes a little bit of the feeling that I was consistently having all the time, which was just stress and anxiety.
"He was like, 'Don't worry about it, man. You're good,'" Zac said of Leo. "I really appreciate that he took that time. He helped me a little bit. That's the biggest hand that you can extend if you're in Hollywood, is looking out for somebody younger."