Ex-Disney Channel star Demi Lovato is no stranger to a Twitter rant, like when she (potentially) called out Taylor Swift for not using her platform to support Kesha.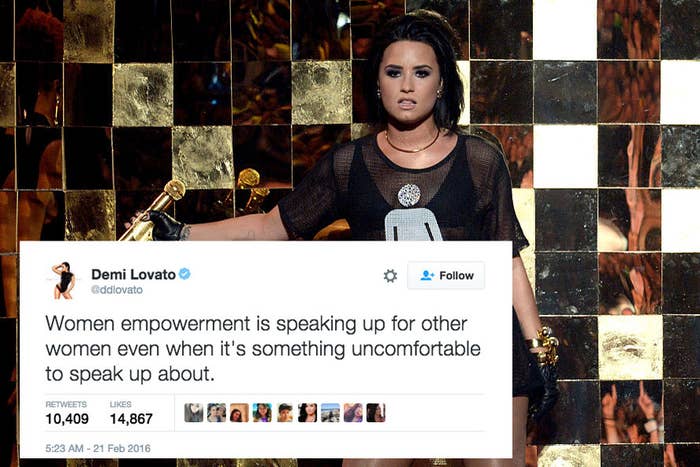 But it seemed like all that was over earlier this week, when Demi tweeted that she was quitting Twitter and Instagram.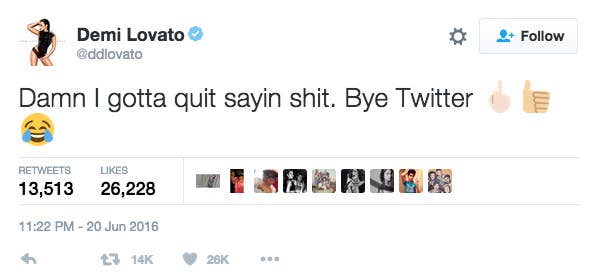 BUT THEN, in a completely unforeseen turn of events, she returned to Twitter just one day later.
😱😱😱😱😱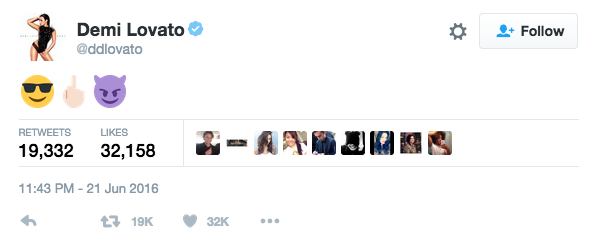 She then posted a series of tweets about the bizarre nature of celebrity culture, after her return to Twitter made headlines.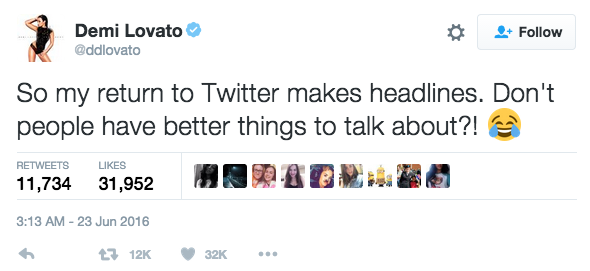 "The world is weird," she said. "I bet our country knows more about celebrities than they know about what's happening over seas or global warming."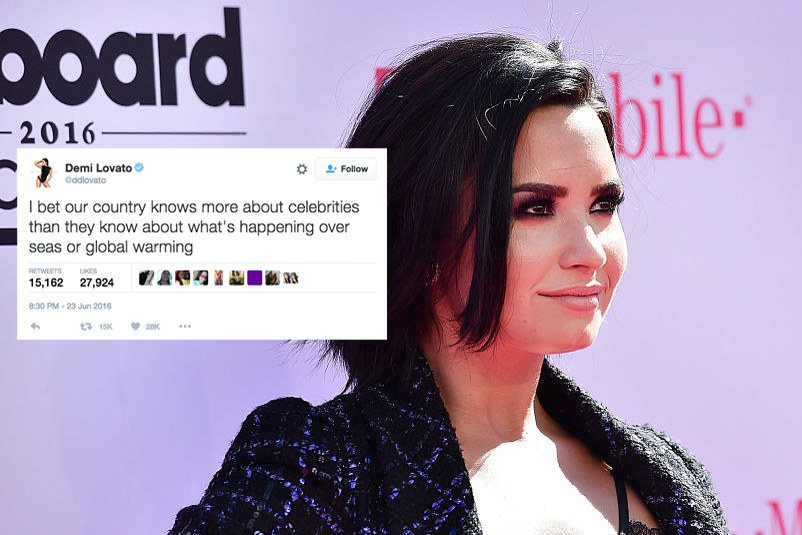 She also pointed out that while people call out the paparazzi for invasions of privacy, they're more than happy to buy and read the magazines making their profits on rumours.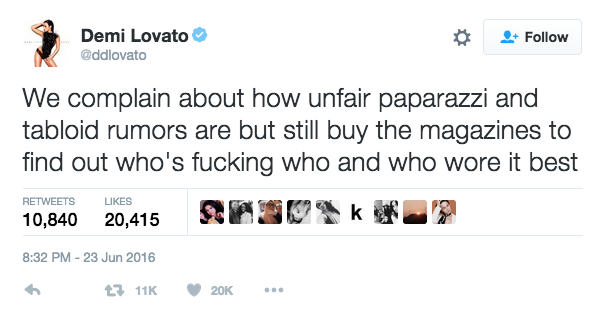 Then she did a Twitter poll asking people if they could name someone on the FBI's Top 10 Most Wanted list.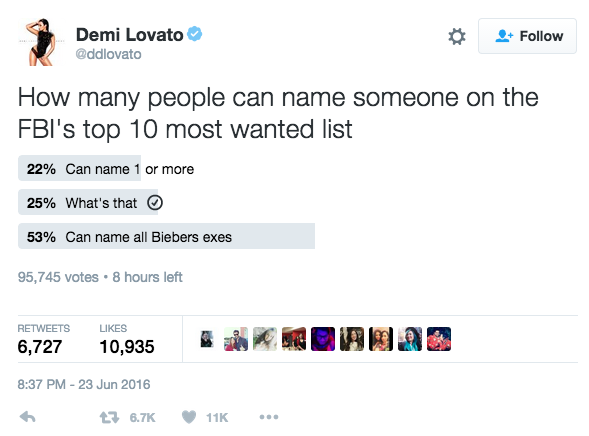 She ended with a simple question: Who is to blame for the culture of celebrity?