This is musician Ed Sheeran. You've probably heard some of his music, because he's really famous, and most people love him.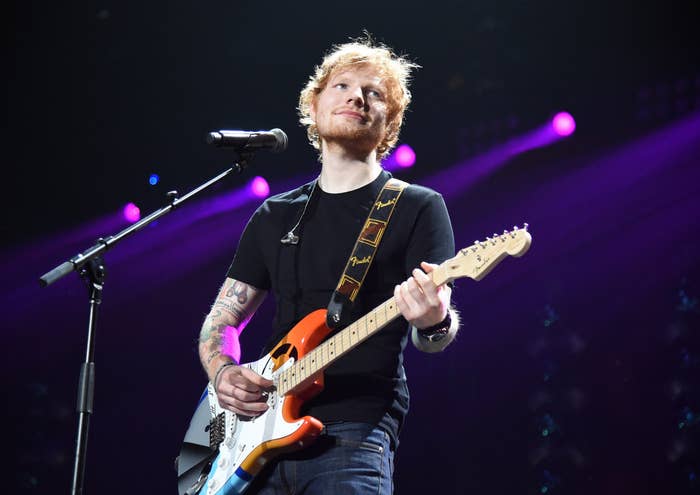 The Rolling Stones love him...
Alexander DeLeon, Zach Braff, and Kit Harington love him...
And, of course, Taylor Swift loves him.
But Ed's life hasn't always been awards ceremonies and famous friends. In an interview on Wednesday night, Ed told Stephen Colbert that he was a kind of unfortunate child...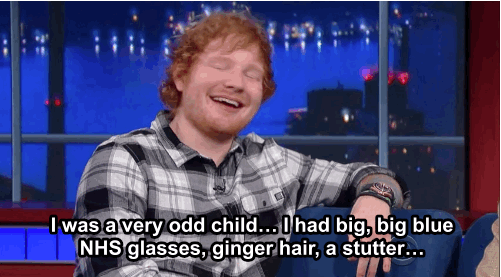 And he also shared his ~real~ reason for becoming a musician.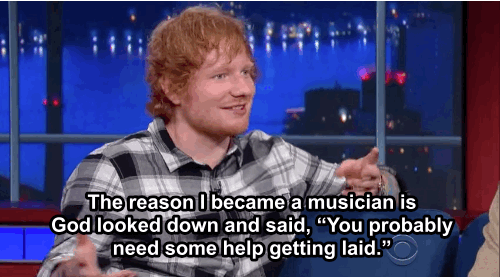 Nice one, Ed.