Yesterday, MTV announced the nominees for the 2019 VMAs. Among the most-nominated artists are Taylor Swift, Ariana Grande, and Billie Eilish.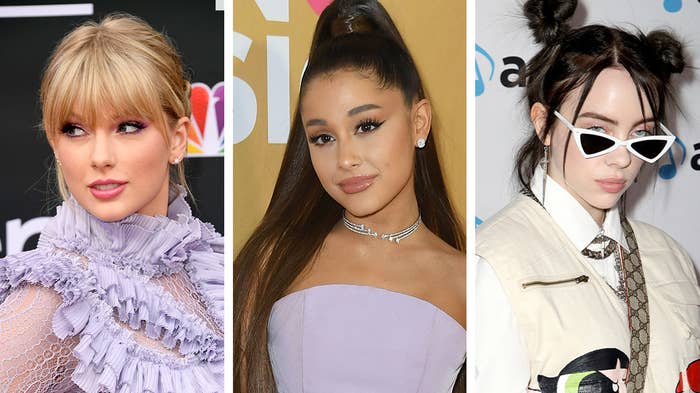 But the introduction of the category has caused controversy among fans of the groups, who are arguing that it unfairly separates the nominated artists from their Western counterparts.
For context, both BTS's "Boy With Luv" and Blackpink's "Kill This Love" broke the YouTube record for the most-viewed video in 24 hours, but they were nominated for neither Video of the Year nor Song of the Year.
And BTS fans in particular are more than happy to provide the receipts of the band's success over the last year; the band is unquestionably at the same level if not above the nominees in categories like Artist of the Year.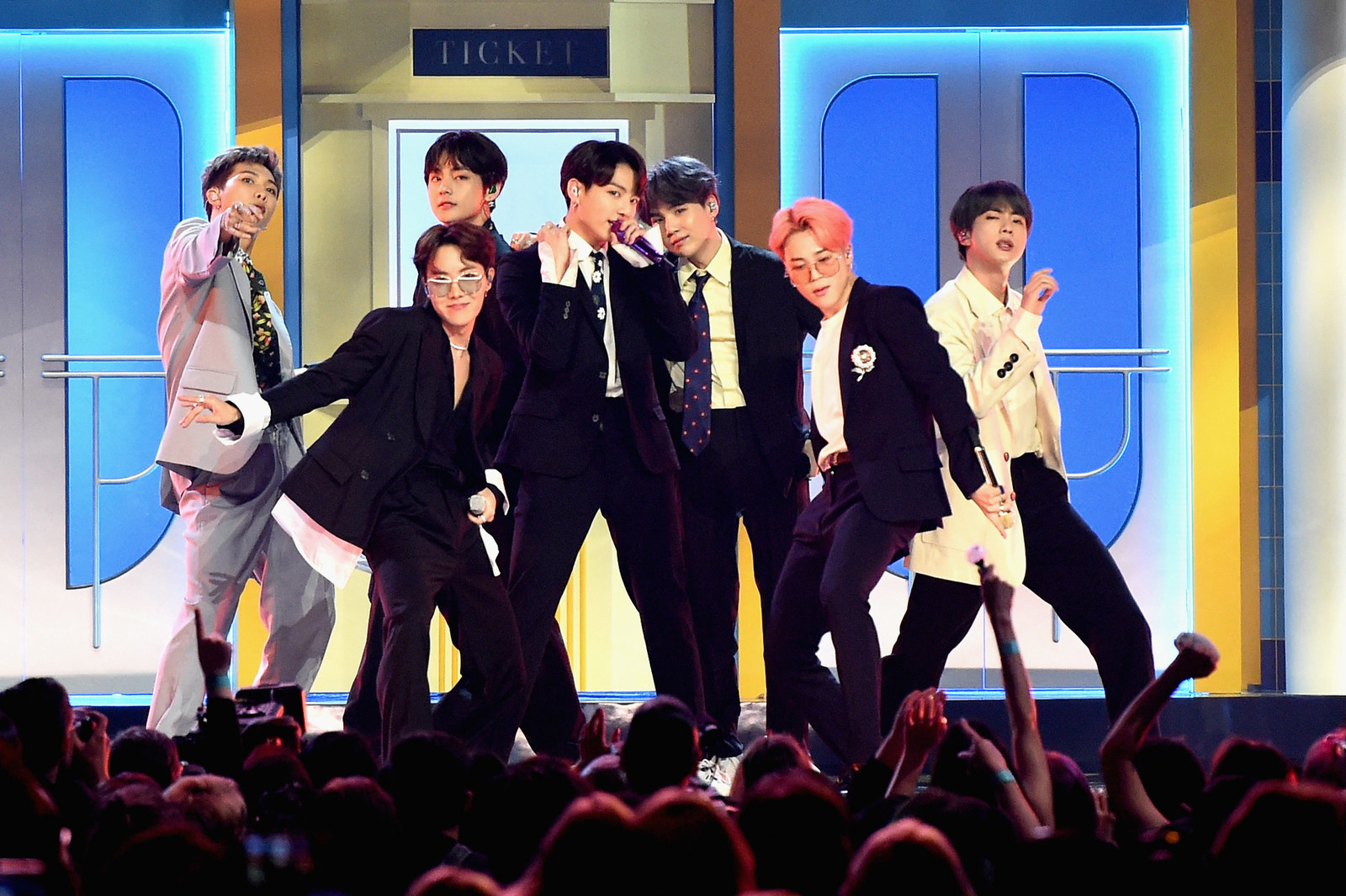 So fans are arguing the K-pop category was created to "pigeonhole" artists like BTS, especially considering they aren't nominated in any of the main categories despite their success.
The whole situation resulted in the hashtag #VMAsRacist trending on Twitter.
"They're mainstream contenders in the industry," one fan wrote. "This nomination reads as an attempt to section them off because everyone is afraid they'll sweep the main awards if they're given an opportunity."
One person noted the photo accompanying the nominations for "Boy With Luv" when you vote on the VMAs website was originally focused on Halsey, and only showed two members of BTS.
The picture for the song's nominations has since been changed to show all seven members of the group.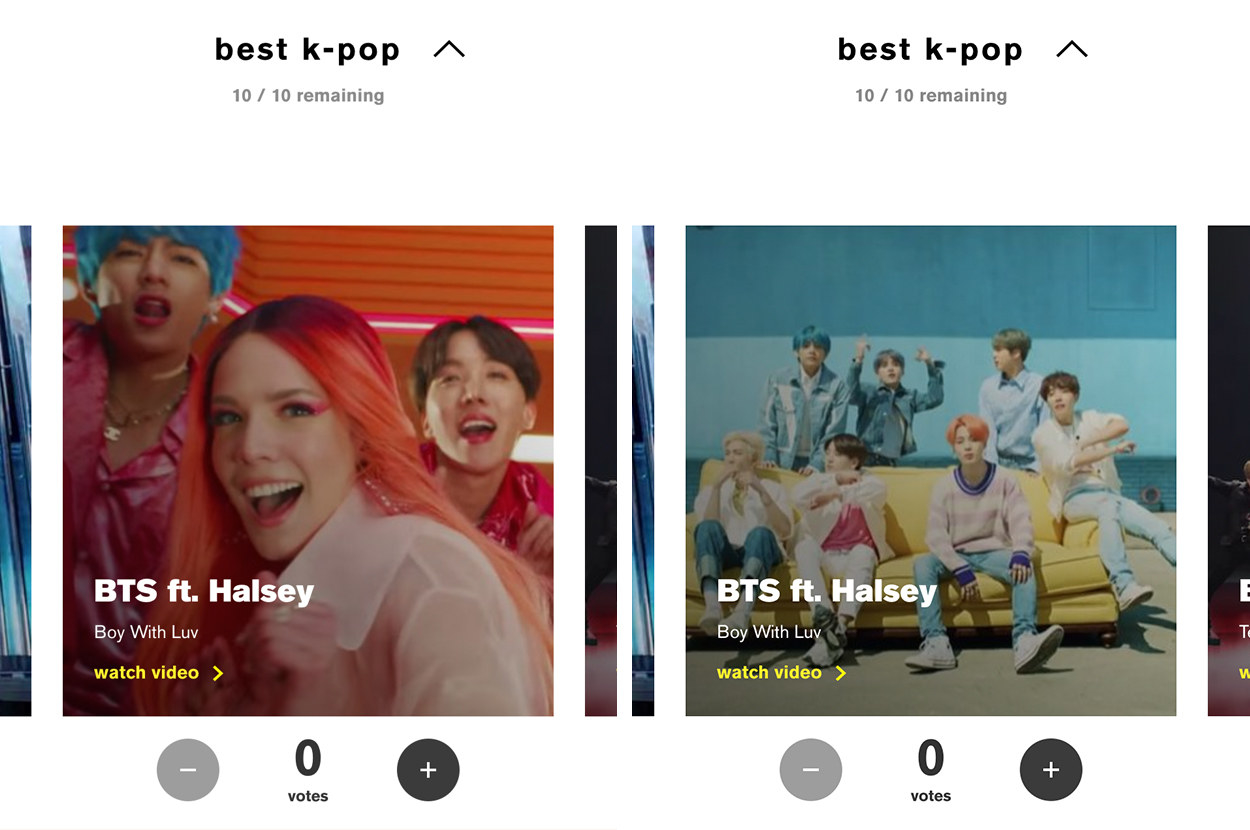 Several people pointed out that there aren't separate categories for British or Australian artists.
And another said if the awards were fair, more K-pop acts would be nominated in categories like Best Choreography.
But that's not the only issue fans have with the K-pop category. Many fans noted Monsta X's "Who Do U Love" is sung entirely in English, suggesting the nominees for Best K-Pop were chosen based only on their ethnicity.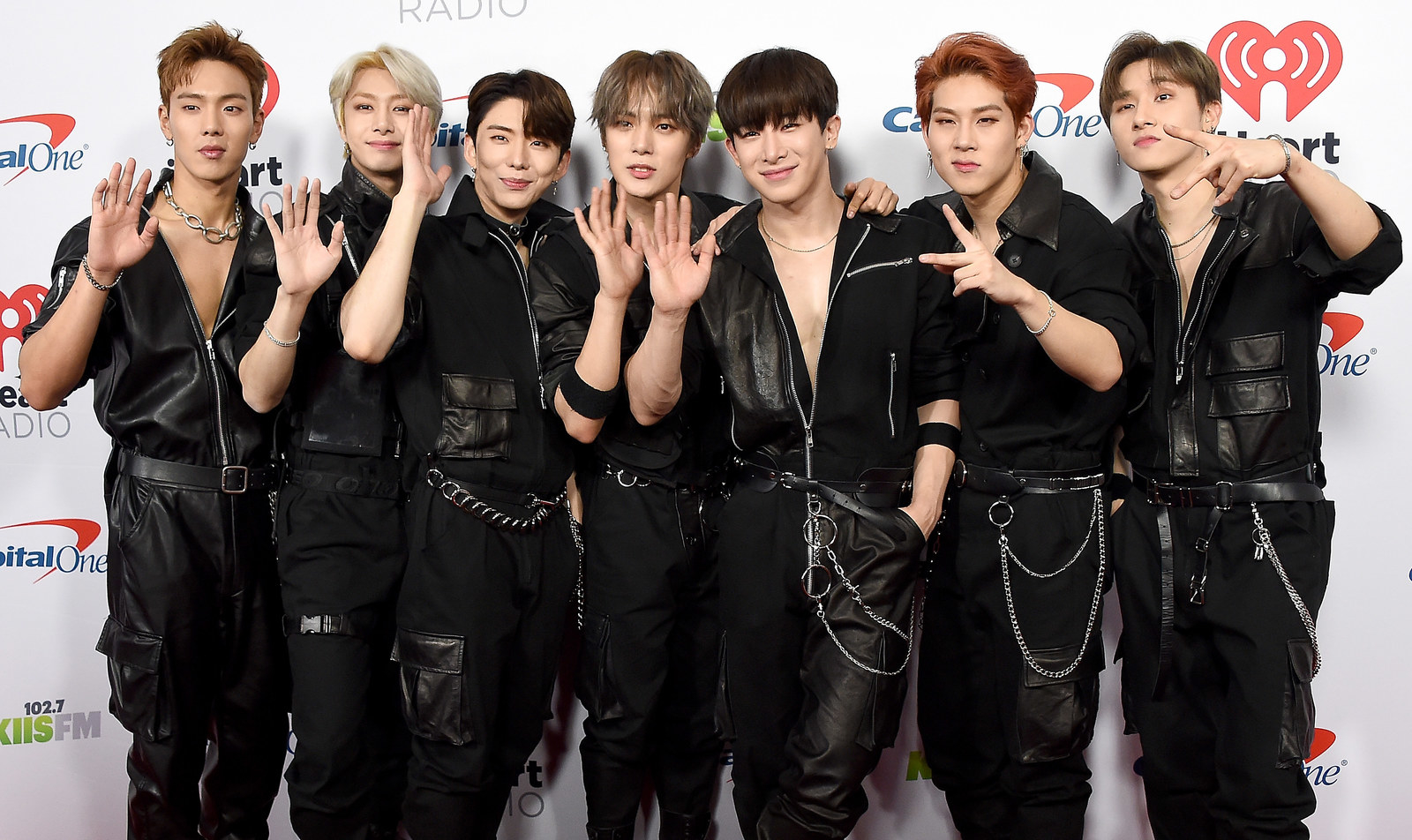 They also weren't happy that the official MTV Twitter account congratulated French Montana for his nomination in the K-pop category.
Meanwhile, others believed K-pop girl groups like Twice and Red Velvet had been overlooked in the category, despite their recent success with songs like "Fancy" and "Zimzalabim".
Representatives for MTV and the VMAs have been contacted for comment.
UPDATE
This post has been updated to reflect changes made by MTV following criticism from fans.