So, Millie Bobby Brown – aka Eleven from Netflix's Stranger Things and probably the inspiration for your Halloween costume this year – is on the cover of Interview magazine this month.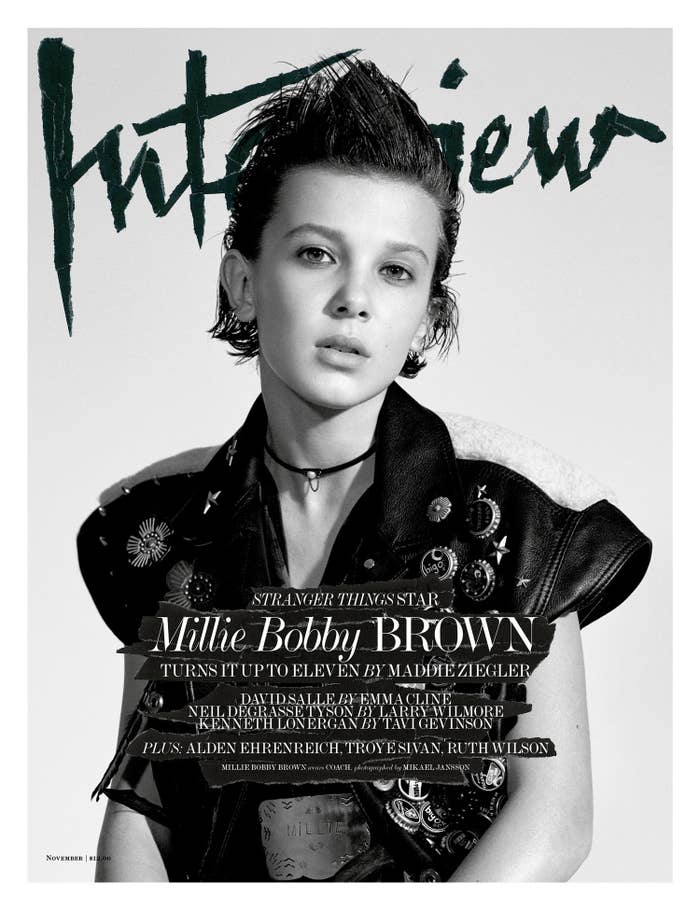 It's her FIRST. EVER. MAGAZINE. COVER. And we need to talk about how badass she looks. Immediately.
She is 12 years old and already cooler than I'll ever be. I'm 10 years older than her, and I want her to give me style advice and also life advice because it looks like she has it down.
Millie was interviewed for the magazine by her BFF Maddie Ziegler, which is probably the ultimate in tween friendship goals, honestly.
Obviously she talked about playing Eleven, saying that seeing people dress up as the character for Halloween is "rewarding in a way, and as strange as Stranger Things".
We can't wait to see what she does next. Keep killing it, Millie! ❤️❤️❤️
You can read the interview in full and see even more awesome photos here!