All The Biggest Time's Up And #MeToo Moments From The 2018 BAFTAs
From all-black outfits to powerful speeches.
by
,
,
,
1.
Like at the Golden Globes, the women of Hollywood took to the red carpet wearing black in solidarity with victims of sexual misconduct, while the men wore Time's Up pins.
2.
Women activists were invited as plus ones to the event, including two women who strived for equal pay at the Dagenham car plant in the 1960s, the founder of the Everyday Sexism Project and the co-founder of UK Black Pride.
3.
A group of protestors also stormed the red carpet wearing 'Time's Up Theresa' t-shirts, claiming that an upcoming bill in parliament, the Domestic Violence and Abuse Bill, will 'criminalise survivors.'
4.
Host Joanna Lumley used her opening monologue to talk about the suffrage movement, which celebrated its 100th anniversary this year, and linked it to Time's Up.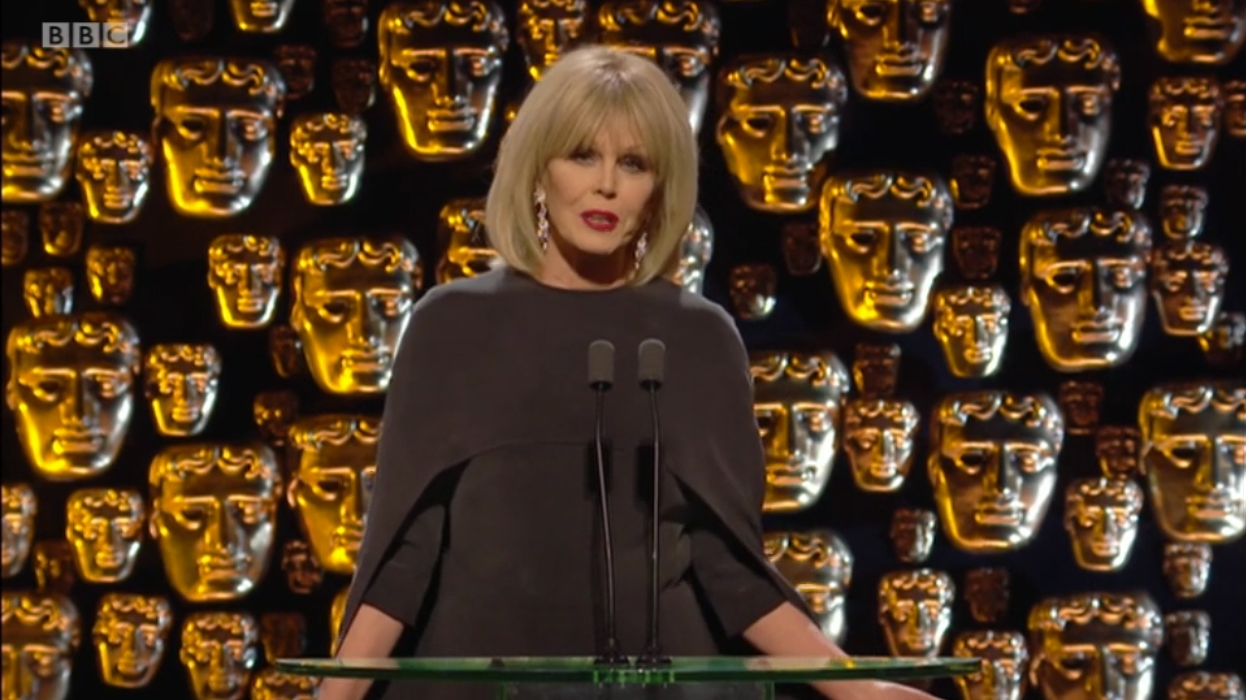 5.
During his acceptance speech for Best Supporting Actor, Sam Rockwell used the moment to thank all of the "intelligent and righteous women" in his life.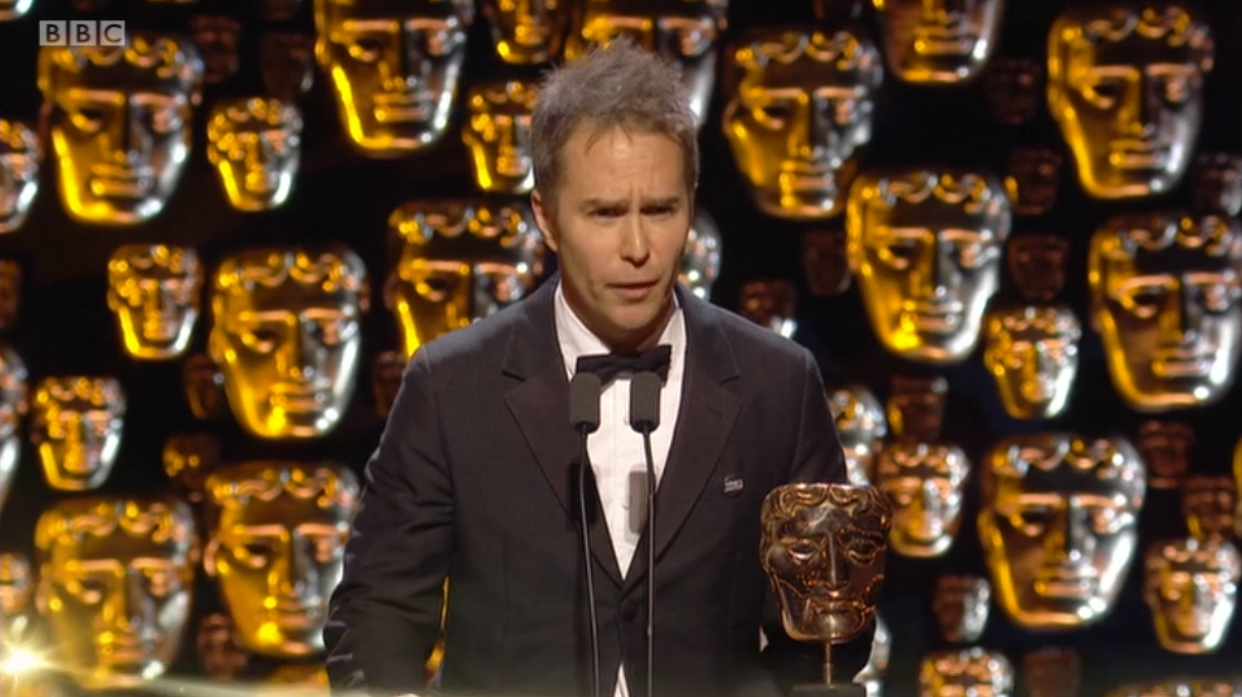 6.
And then in the winners room, Sam referenced the #MeToo movement directly.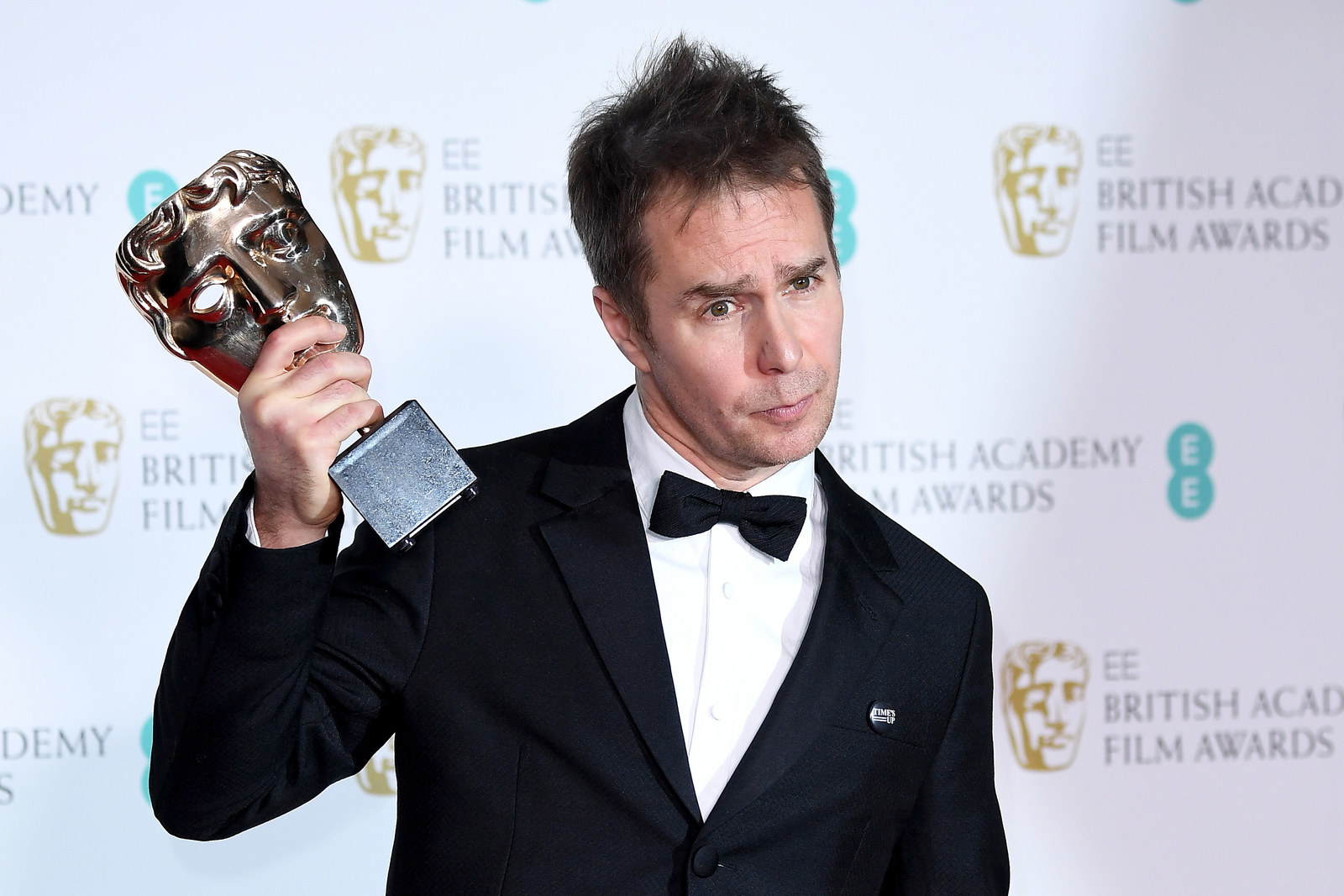 7.
When they took to the stage to present the award for Outstanding Debut, Gemma Arterton said on behalf of both her and her copresenter, Lily James: "Lily and I would like to thank you all for standing up for justice and equality tonight."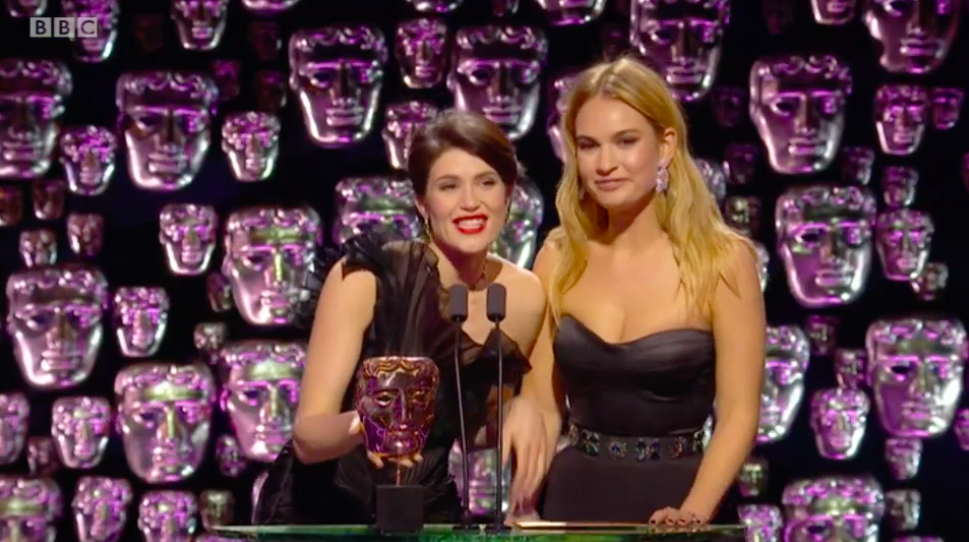 8.
When asked in the winners room about Kate Middleton not wearing black in solidarity with the Time's Up and #MeToo movements, Allison Janney stated that she would never judge a woman's choice of clothing.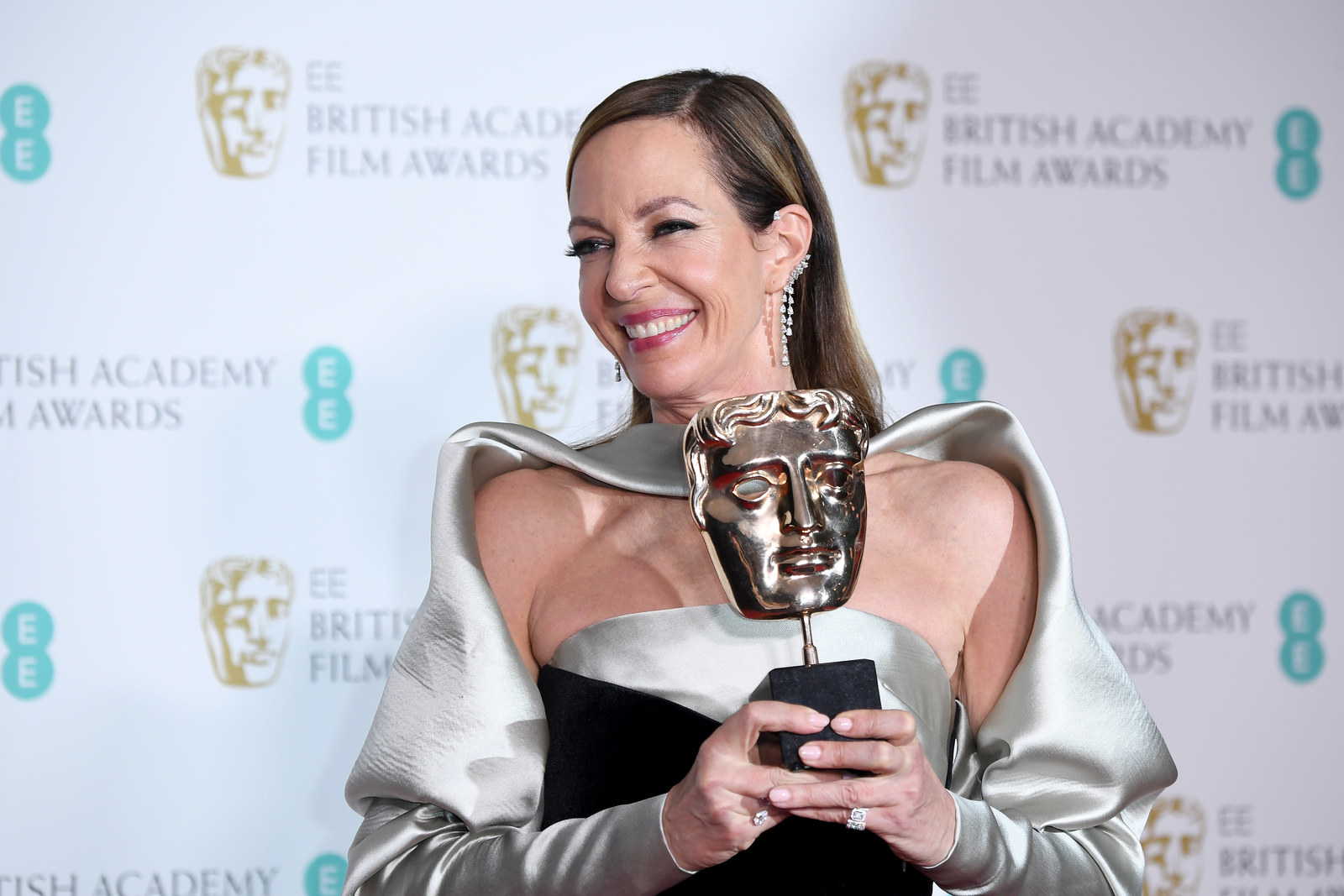 9.
Accepting his award for Best Screenplay, Martin McDonagh referenced the Time's Up initiative and said he was proud to have made a movie that was about a woman "refusing to take shit anymore."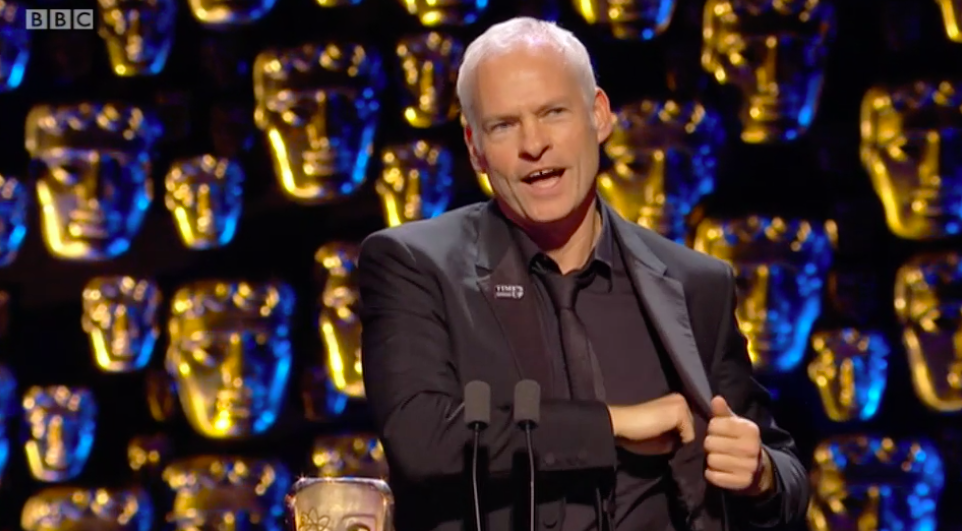 10.
When she took to the stage to present the award for Best Actor, Salma Hayek quipped: "In this very important and historical moment for women, I am here on this legendary stage to celebrate...men."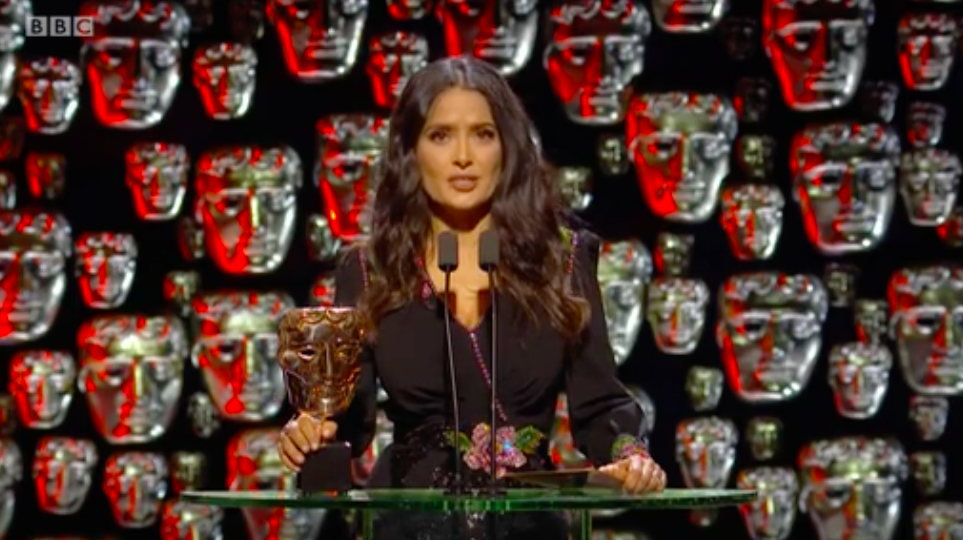 And after running through the nominees, Salma announced the winner by saying: "And the winner is...Frances McDormand. Nah, just kidding. Gary Oldman."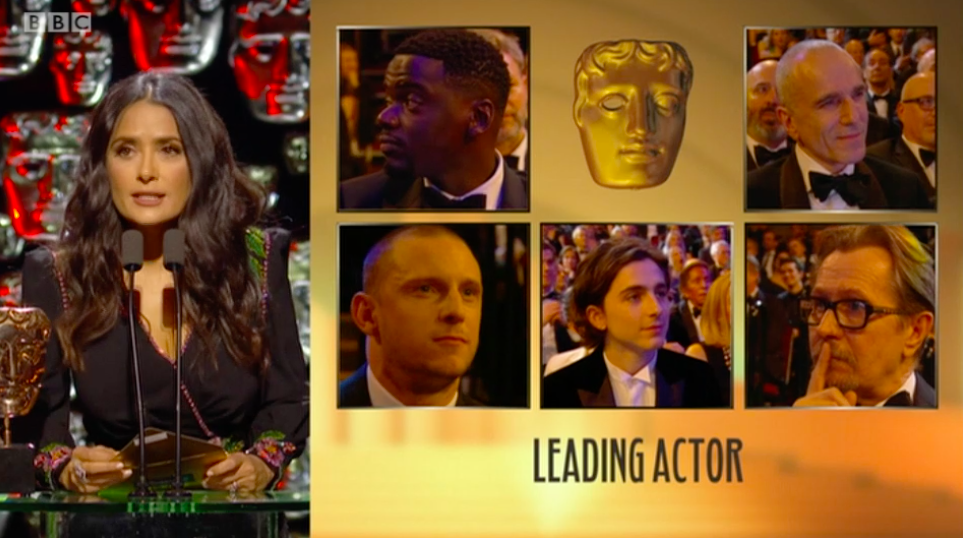 11.
Gesturing to her dress, which wasn't entirely black, Frances McDormand joked: "As Martin said, I have a little trouble with compliance."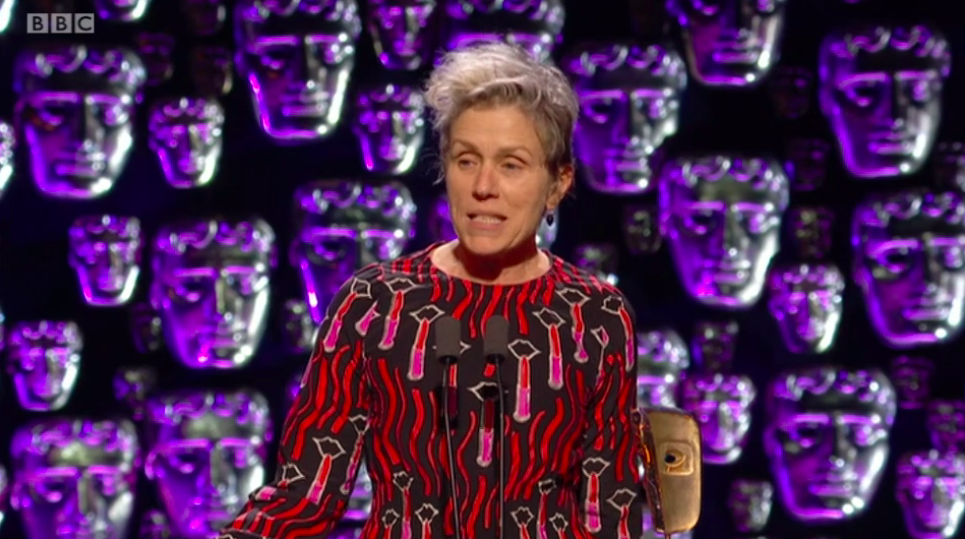 12.
After people noticed Best Director winner Guillermo del Toro wasn't wearing a Time's Up pin, he was quick to explain that he is in full support of the movement.