ICYMI, musician and goddess Adele broke the internet on Sunday night when a short clip of what appeared to be her new music played during an X Factor ad break.
And the artist published a blog post yesterday explaining her three-year absence from the spotlight.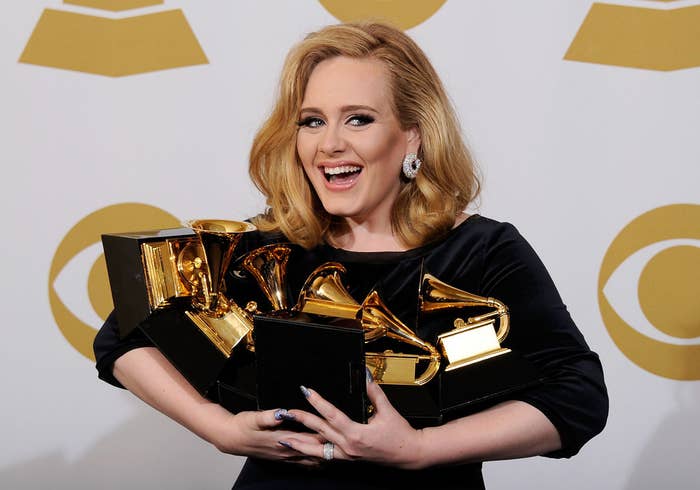 She also confirmed that she'll be releasing a new album, 25, inspired by the last year of her life:
I haven't got time to hold on to the crumbs of my past like I used to. What's done is done. Turning 25 was a turning point for me, slap bang in the middle of my twenties. Teetering on the edge of being an old adolescent and a fully-fledged adult, I made the decision to go into becoming who I'm going to be forever without a removal van full of my old junk.
And now it's completely official, because Adele's Facebook page just confirmed that the new album is set to drop on 20 November.
One thing's for sure: WE CAN'T WAIT. 🙌🏻🙌🏻🙌🏻