Emma Stone Had The Best Damn Night At The Golden Globes
Can't wait for next year's Emma Stone Awards!
Hey, you! We need to talk about something: Emily Jean Stone, seen here gazing benevolently over her kingdom, otherwise known as the 74th annual Golden Globe Awards.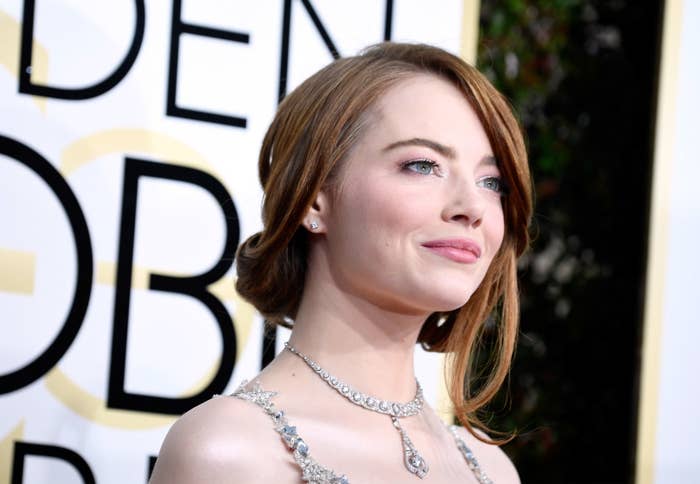 First thing's first: Let's all take several moments to appreciate this look, which was undoubtedly the most glorious red carpet look of the entire night.
This is the perfect dress. I bow down to this dress. I would get married in this dress, but I know I will never look as good as Emma Stone in this dress and I wouldn't dare try, tbh.
It was pink and there were stars on it.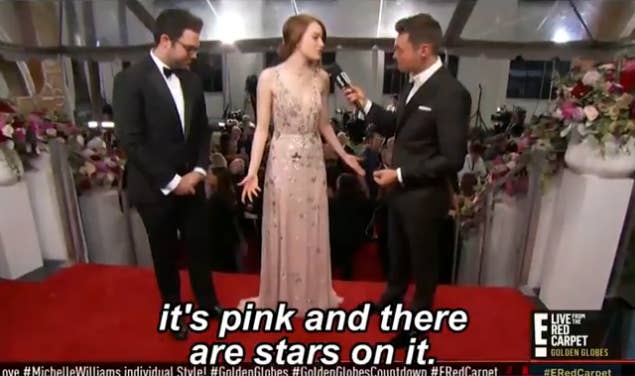 Look at the back! Even the back is beautiful! Potentially more beautiful than the front! Can you tell I'm overwhelmed?!
But, of course, she didn't wake up like that. She woke up like this...
More important than the dress though (shocking, I know), Emma was nominated for a third time and SHE WON for Best Actress in a Motion Picture, Musical or Comedy.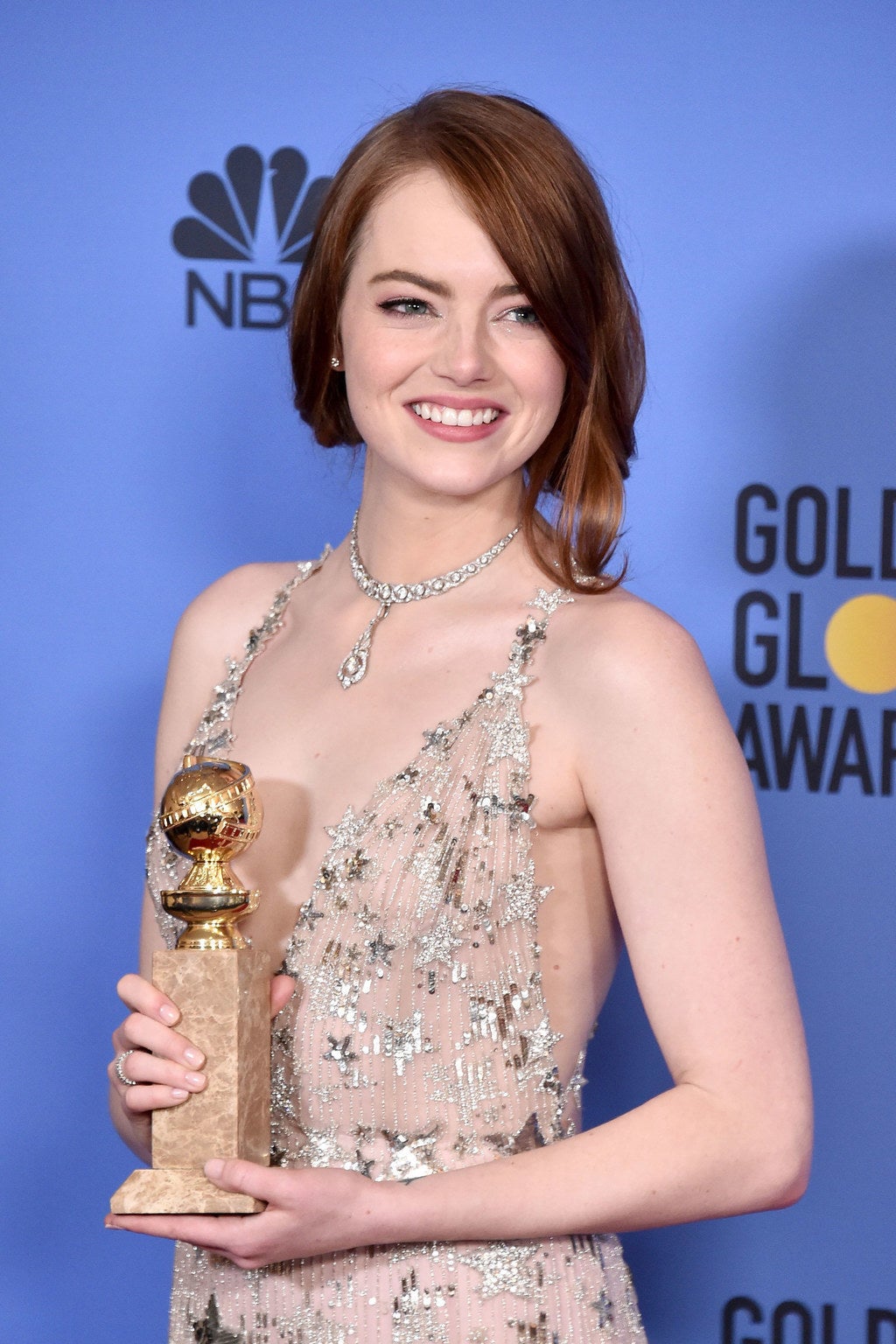 Emma's movie, La La Land, won literally* all the awards, and Emma gave us the perfect awkward hug reaction GIF when director Damien Chazelle won for Best Director.
Here she is with Ryan Gosling, who also won for Best Actor, making their awards kiss, as we all would do if we were in that situation:
Her speech was all kinds of heartfelt and emotional and I'll be honest, it made me cry for about the 8937294837th time that night.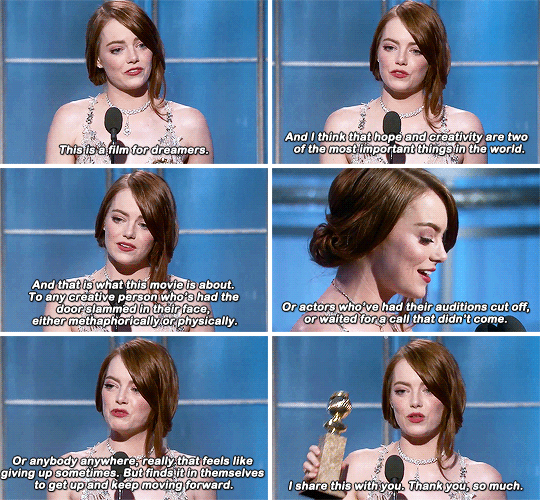 There were also tons of cute moments between Emma and her ex-boyfriend Andrew Garfield, who totally gushed about her on the red carpet...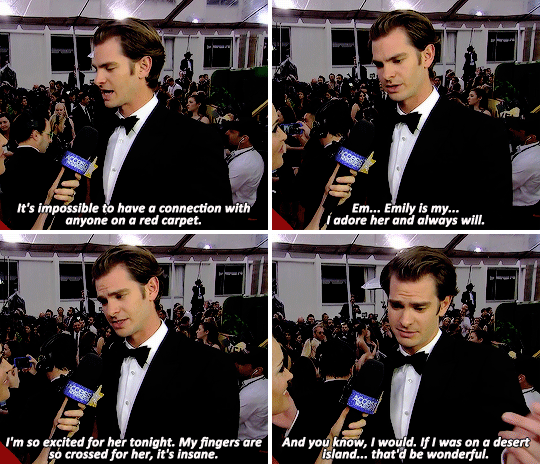 And he was one of a few people who gave her a standing ovation when she won which, not to be dramatic or anything, was THE MOST ADORABLE MOMENT OF THE NIGHT.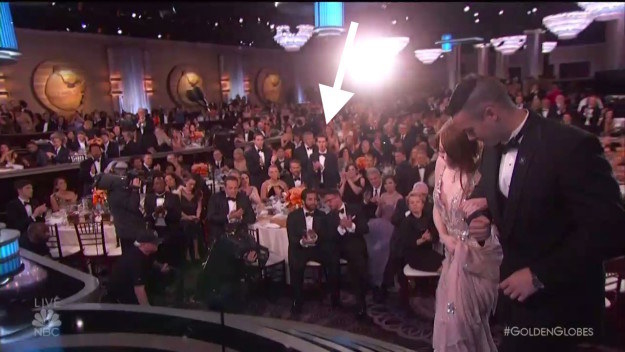 Emma also had the best ever reaction when she found out that Andrew made out with Ryan Reynolds while Gosling was up getting his award. Yep, that happened.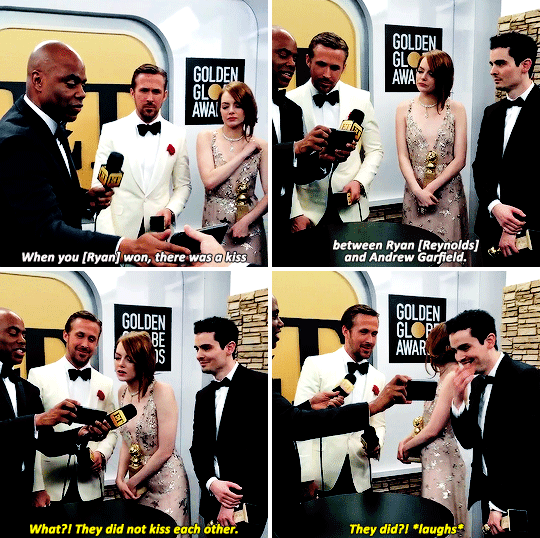 So it's official, right? We're renaming the 74th Golden Globes "The Emma Stone Awards"? Cool.