Taylor Swift Said The Response To Her Post About Scooter Braun Was "The Definition Of Toxic Male Privilege"
"Of course he's nice to you," she said of Scooter Braun. "If you're in this room, you have something he needs."
On Thursday, Taylor Swift became the first person to be honoured with the title of Woman of the Decade at Billboard's annual Women in Music Awards event.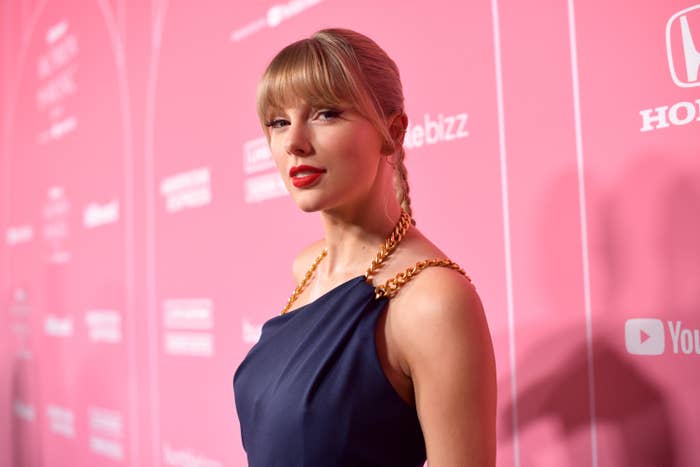 Taking to the stage to accept her award from Jameela Jamil, Taylor gave a 15-minute speech during which she shouted out fellow female artists and put the industry on blast for its promotion of "toxic male privilege".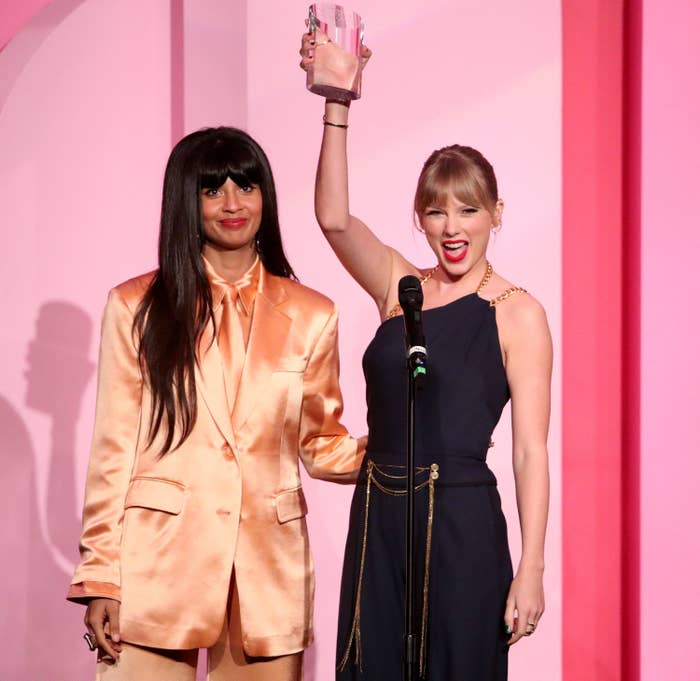 She began by speaking about all the things she's learned since beginning her career at 16, pointing out that as a woman in the music industry, people will always "have reservations" about you.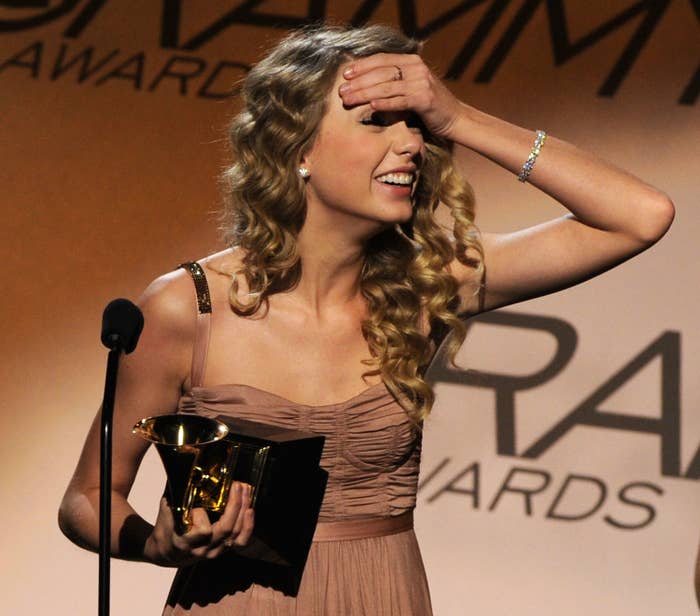 "This was the decade I became a mirror for my detractors," Taylor continued. "Whatever they said I couldn't do is exactly what I did."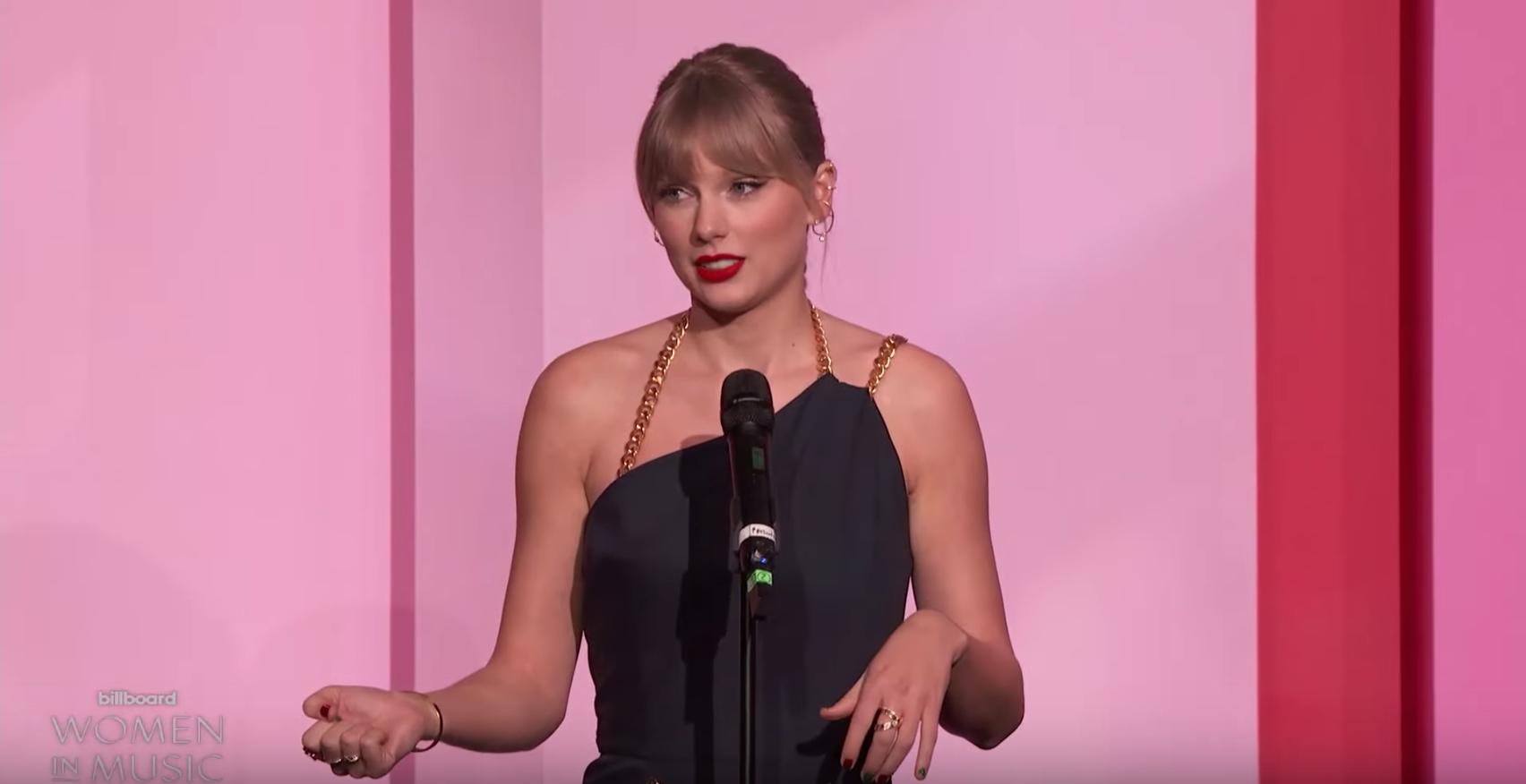 Of course, Taylor also took a moment of her speech to reference her ongoing battle with her old record label, Big Machine, which — alongside the master recordings of her first six albums — was purchased by Scooter Braun earlier this year in a move Taylor called her "worst nightmare".
"Lately there has been a new shift that has affected me personally, and that I feel is a potentially harmful force in our industry," Taylor said. "And as your resident loud person, I feel the need to bring it up."
She went on to reiterate that she was never contacted about the sale before or after it happened, and said that certain responses to her speaking up about the situation were "the definition of toxic male privilege".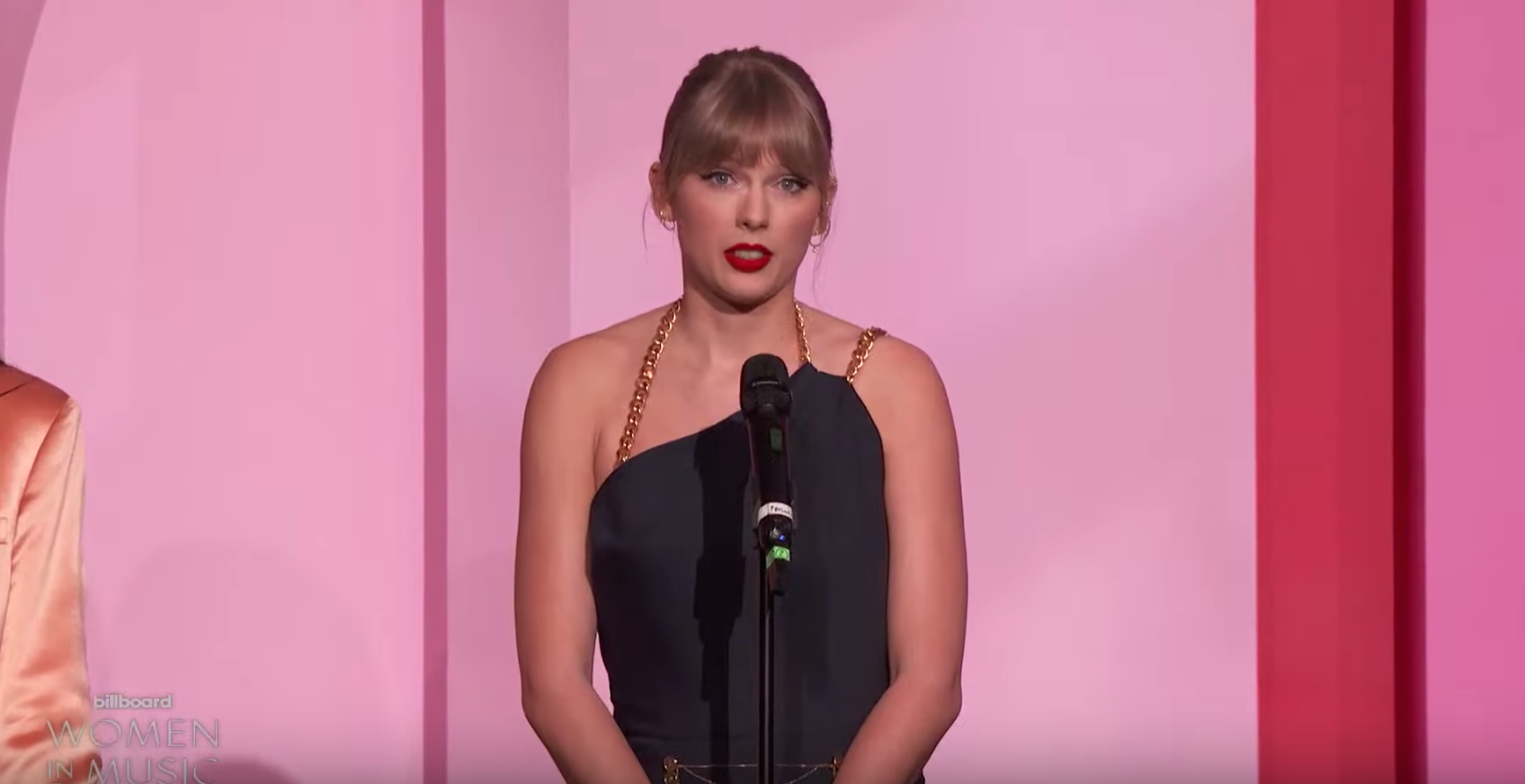 "The fact is that private equity is what enabled this man to think — according to his own social media post — that he could 'buy me'," Taylor went on. "But I'm obviously not going willingly."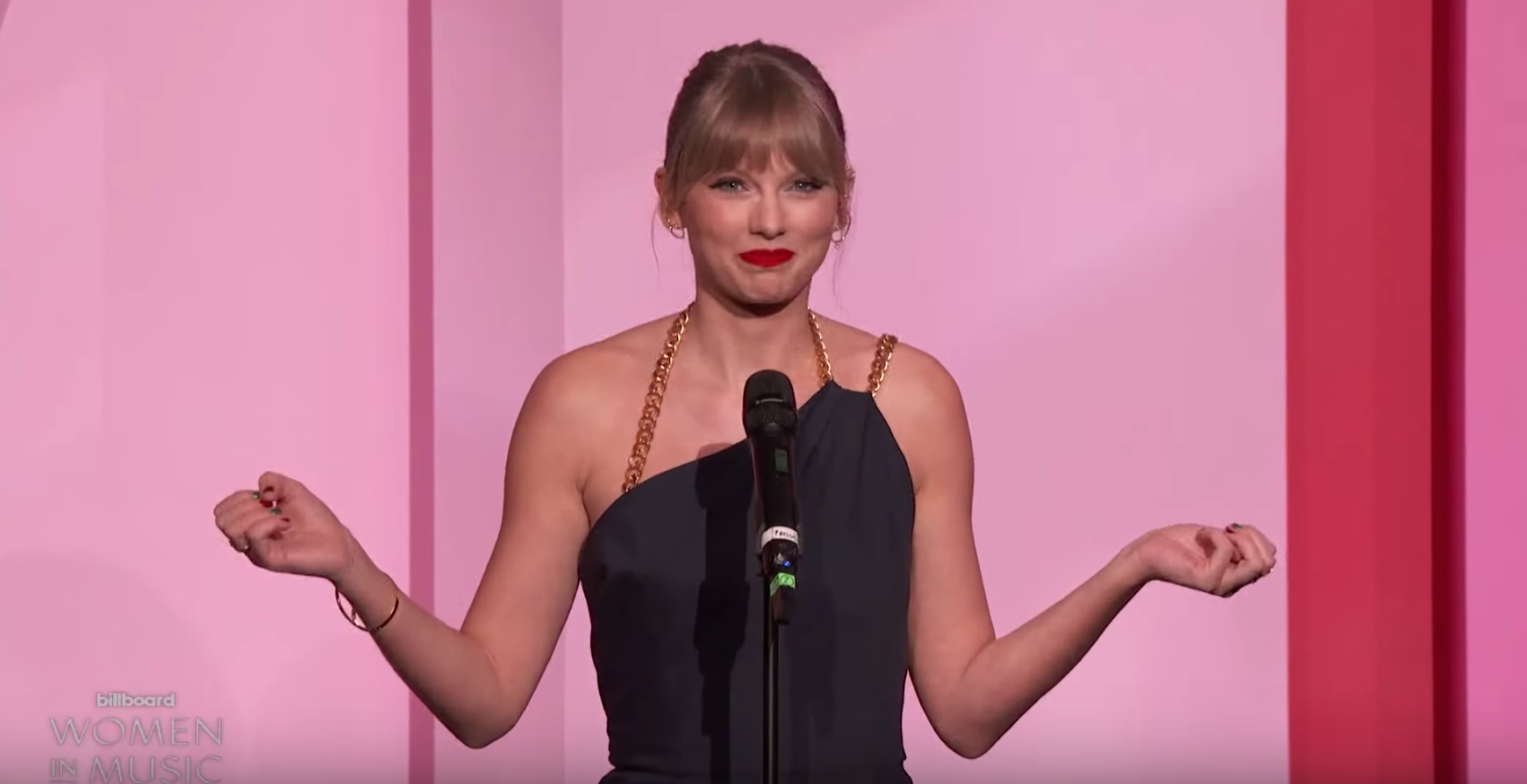 In the end, Taylor brought it back around to something positive — women empowering each other when the rest of the world is trying to tear them down.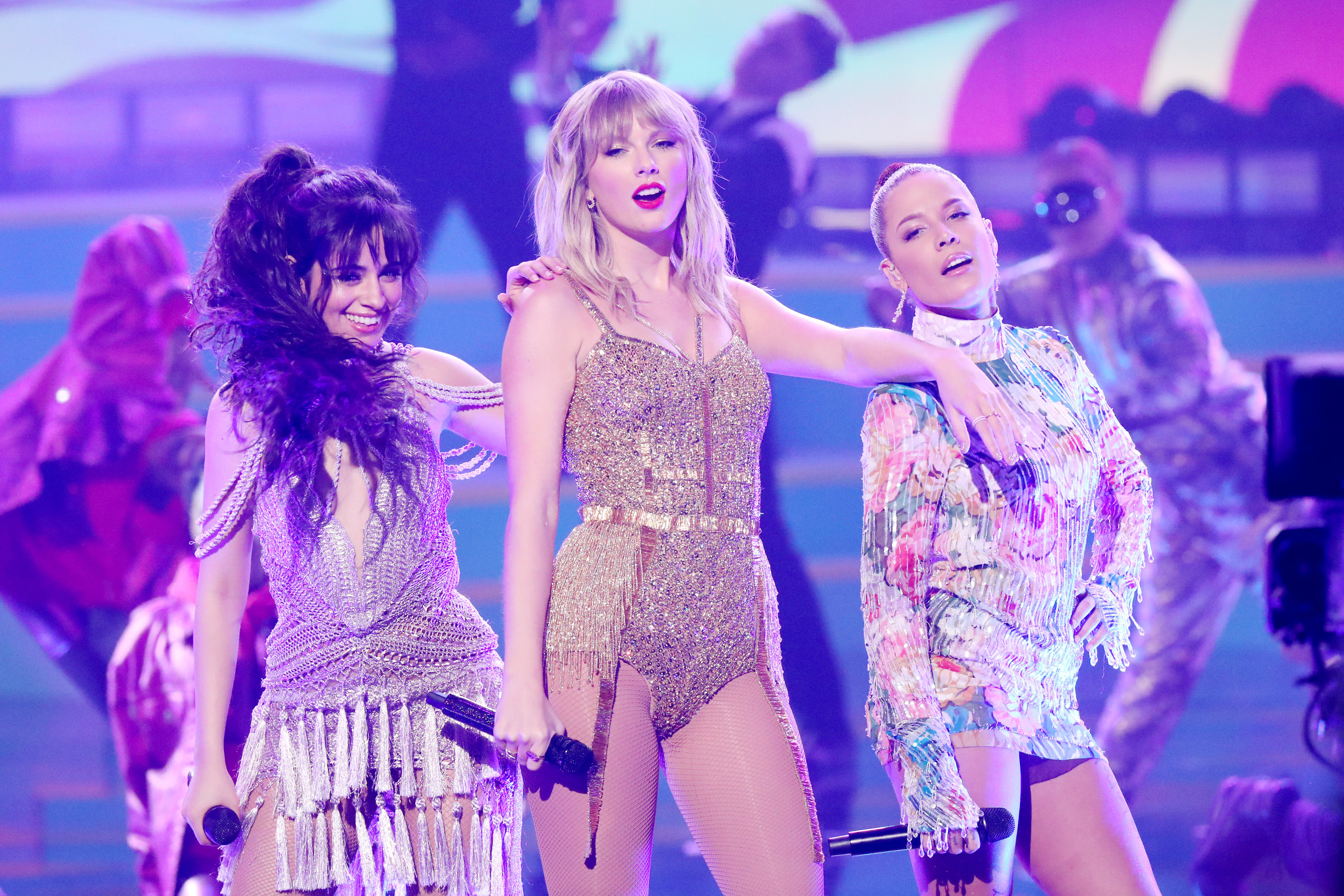 "As for me, lately I've been focusing less on what they say I can't do and more on doing whatever the hell I want," Taylor concluded her speech.