It's no secret that Todrick Hall has been one of Taylor Swift's closest and most dedicated friends ever since they first met in 2016.
He's always been there for Taylor, from giving her advice about relationships he didn't exactly approve of to defending her from people who criticised her for not speaking out about politics.
So there was no way Taylor was going to miss spoiling Todrick for his birthday on Thursday — and, of course, she didn't disappoint.
In an Instagram post, Todrick revealed that Taylor couldn't make it to his birthday party because "she had to fly out" (for what??? I'd love to know), but she made him his favourite snack — homemade cinna-stix.
And, because she's Taylor Swift and she can just drop many dollars on a gift for a friend without even blinking, she also bought him an Alexander McQueen jacket he's been eyeing for weeks.
But while fans loved Taylor's sweet gesture, the thing they were most focused on was the envelope that (I assume) contained Todrick's birthday card.
OK, if you're not already up to speed on the whole butterfly thing, allow me to catch you up.
A couple of weeks ago, Taylor posted a series of mysterious Instagram photos, all of which somehow referenced butterflies. She then attended the iHeart Awards and walked the red carpet wearing shoes adorned with butterfly wings.

Because this is Taylor Swift and nothing is a coincidence, fans immediately started theorising that her highly-anticipated seventh album will have something to do with butterflies.
And what did Ms Taylor stick on the envelope containing Todrick's birthday card? A BUTTERFLY.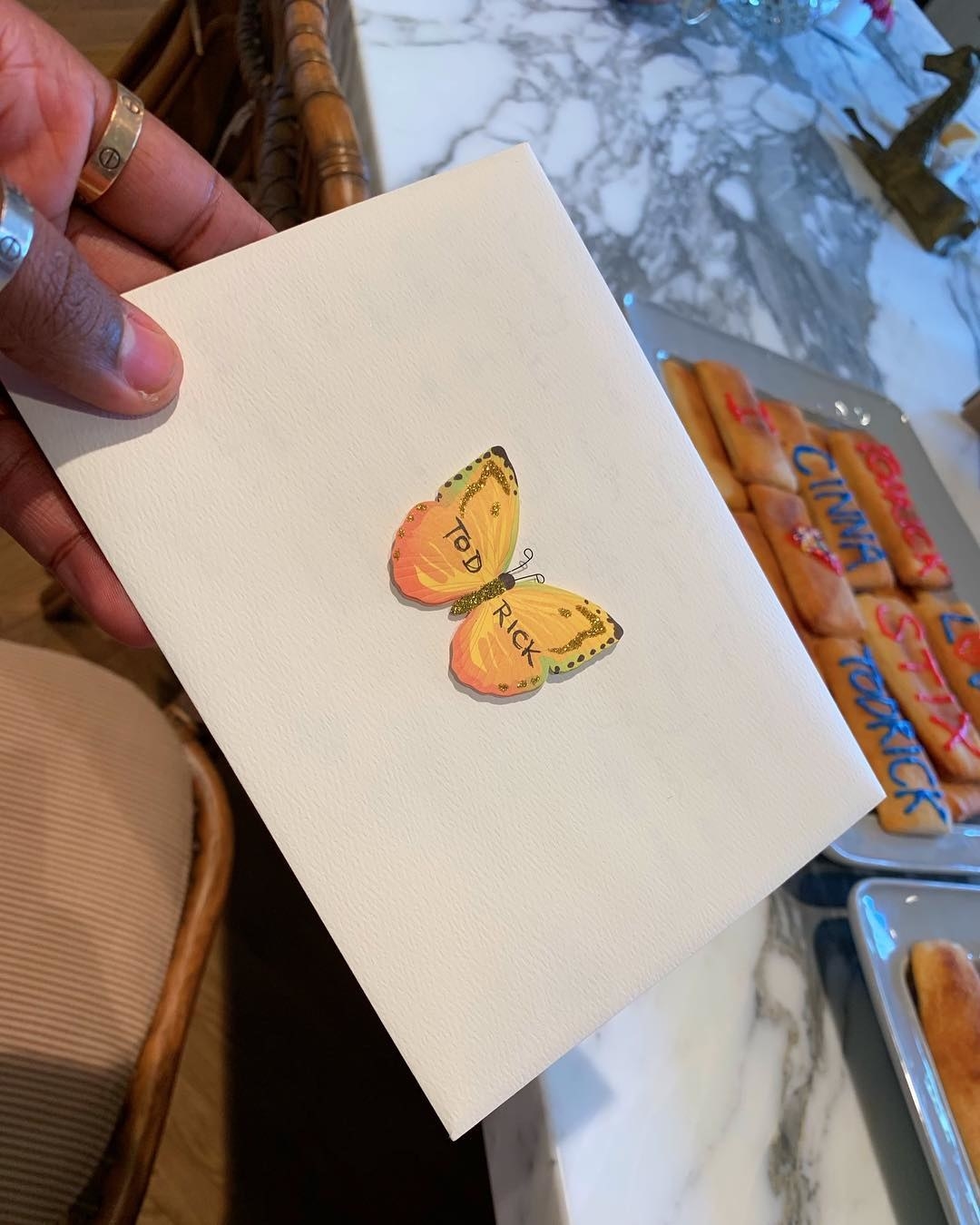 And Todrick himself — who I'm sure you can agree probably knows more about Taylor's plans for new music than the rest of us — stepped in to stir the pot.
But that's not where the mystery ends, because the envelope also held another clue. It was closed with a wax seal, which probably means nothing to the average Instagram story viewer, but has sent Swifties into a full-on frenzy.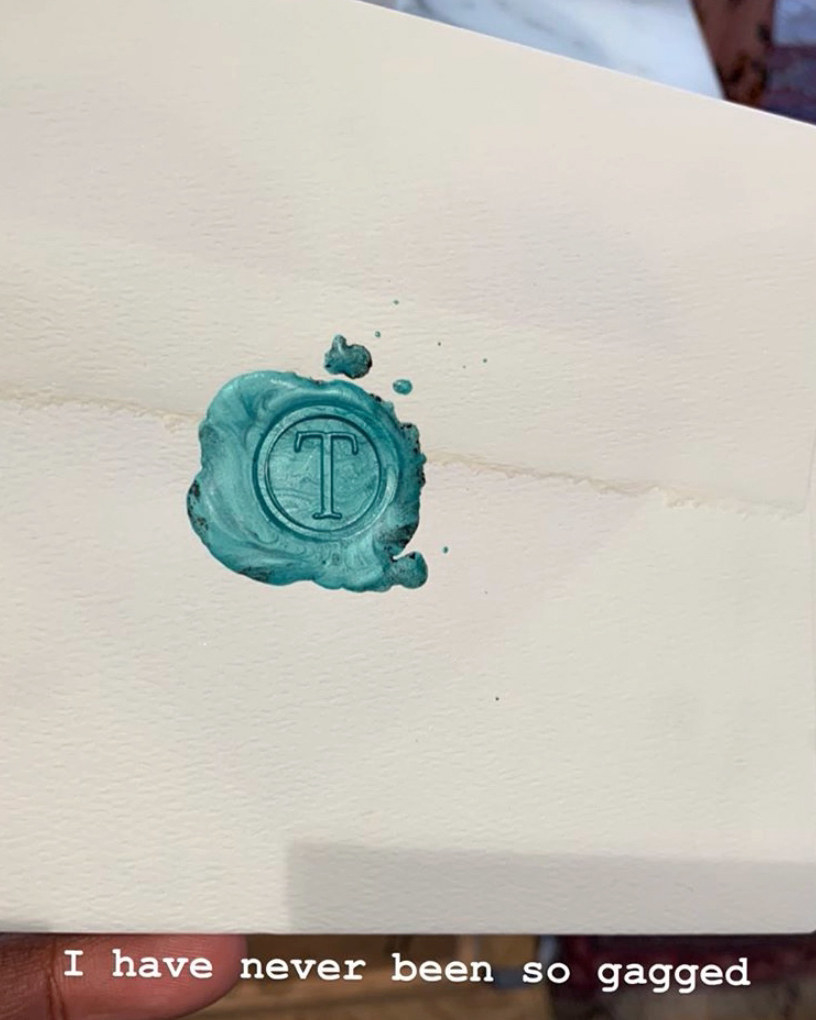 When fans purchased Taylor's official 2019 calendar, they immediately noticed there were stamps — or wax seals — on the 13th day of only a few months of the year.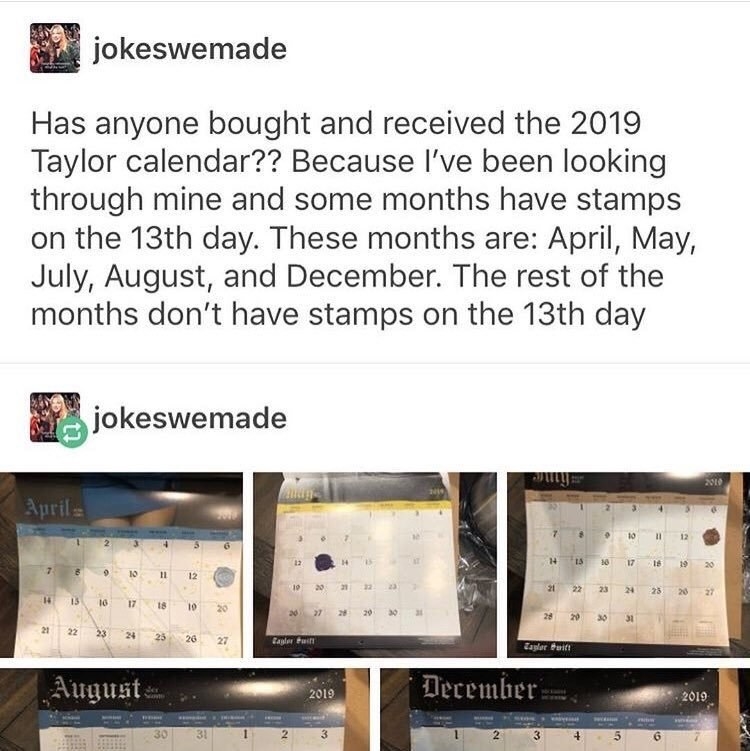 The first stamp in the calendar appears on April 13th — literally next week, y'all — and is even a similar colour to the stamp Taylor used on Todrick's card.
It's safe to say Taylor's fans had absolutely zero chill about the whole thing.
Oh, and in case you think we're freaking out for no reason, Taylor hopped on Tumblr on Thursday night to like literally nothing but THIS POST.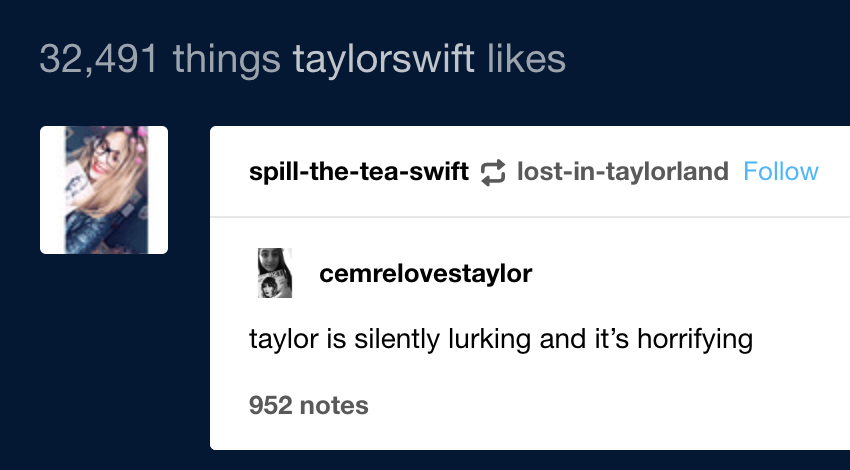 Of course, the theories are all just a bit of fun, and Taylor herself said we'll be the first to know when she's ready to drop new music.
However, TS7 is absolutely coming. The end.