If you've listened to Taylor Swift's Lover at any point since it was released last August, you'll know that "The Man" is an instantly iconic bop about how different her career would have been if she were male.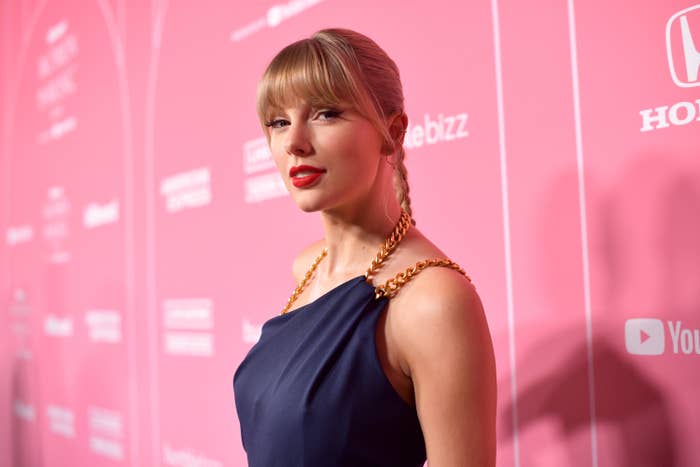 The lyrics reference everything from Taylor's reputation as a serial dater to her career "power moves" to her 2017 sexual assault trial.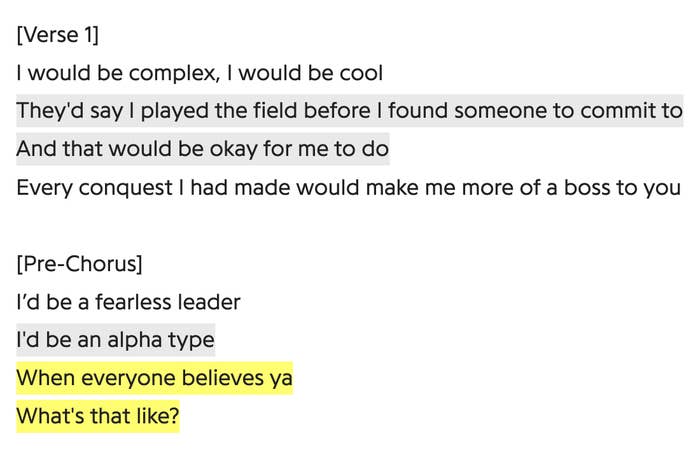 Well, Taylor just unveiled the music video for "The Man" — and, after co-directing the videos for "Me", "You Need To Calm Down", and "Lover", she's taken up the director's chair for this one entirely by herself.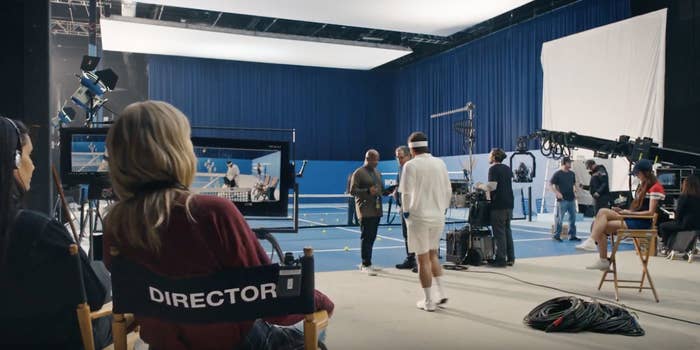 In the video, we see Taylor as — you guessed it — a man, living a lavish life full of money and models, and generally being disrespectful to everyone else in existence.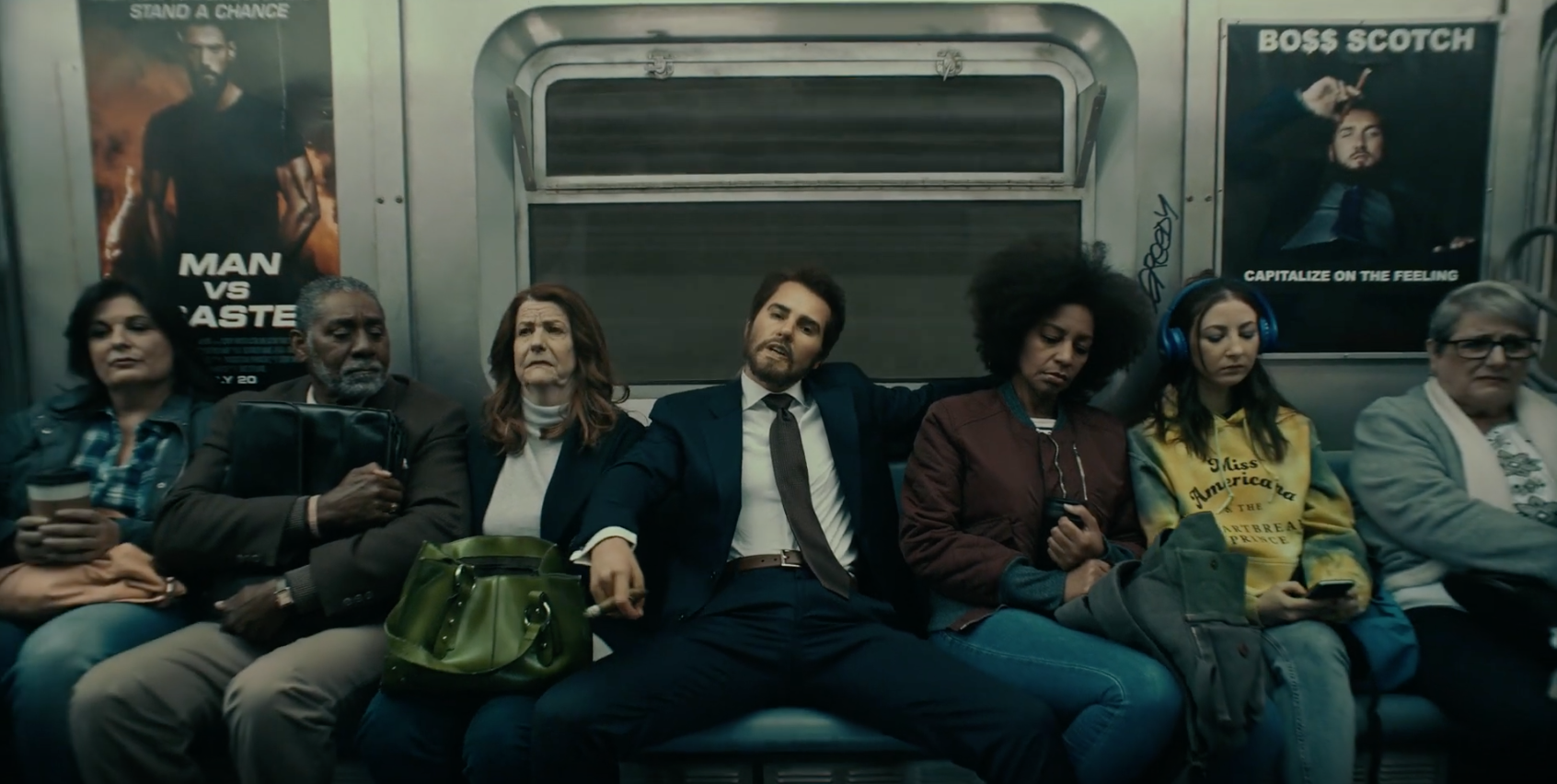 But this is Taylor Swift we're talking about, so of course, the music video also comes packed with hidden details that fans are already trying to decipher.
So let's take a look at those, shall we?
When The Man™ is on the subway, manspreading and smoking in other passengers' faces, he can be seen reading a newspaper with the headline "WHAT MAN WON THE YEAR IN CELEBRITY DATING" — a nod to the double standards Taylor herself dealt with when she was branded a "serial dater".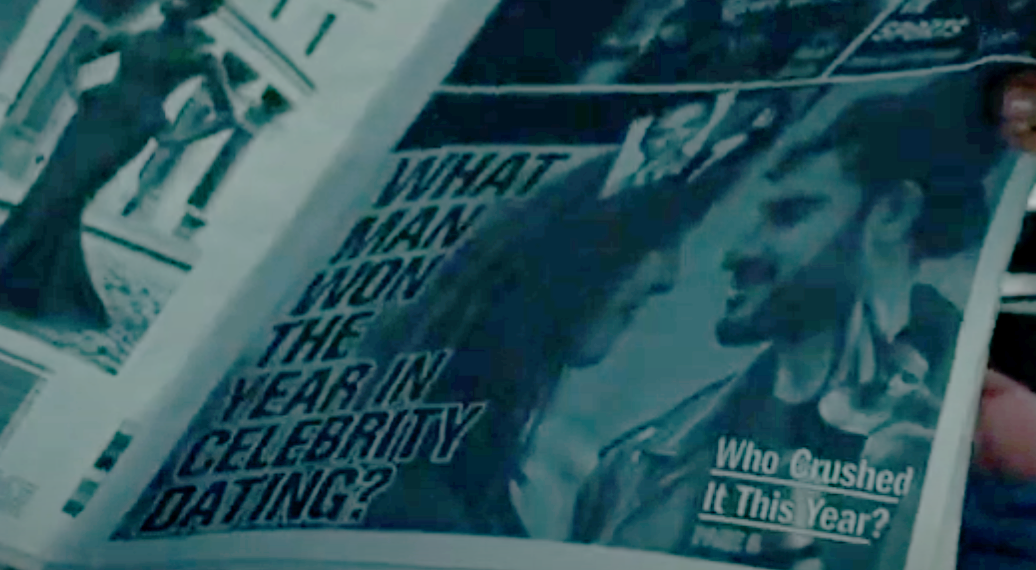 The Man™ then steps up to pee on a wall graffitied with the names of some of Taylor's old albums — Fearless, Speak Now, Red, 1989, and Reputation.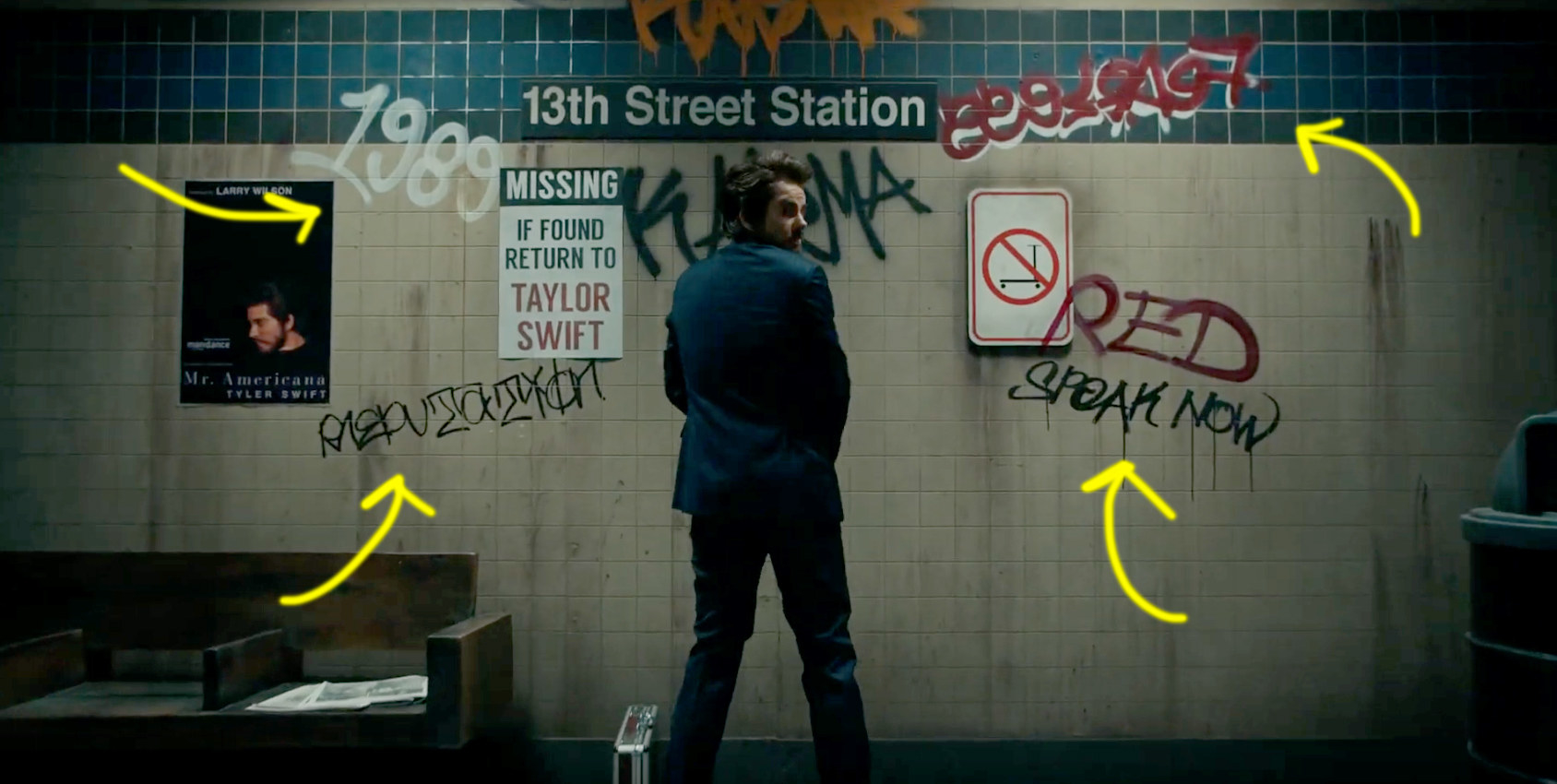 This is, of course, a reference to Taylor's ongoing battle with Scooter Braun and her old record label, Big Machine, for the rights to the master recordings of her first six albums.
And there's a poster for Mr Americana, a film about Tyler Swift and directed by Larry Wilson, which premiered at Mandance Film Festival.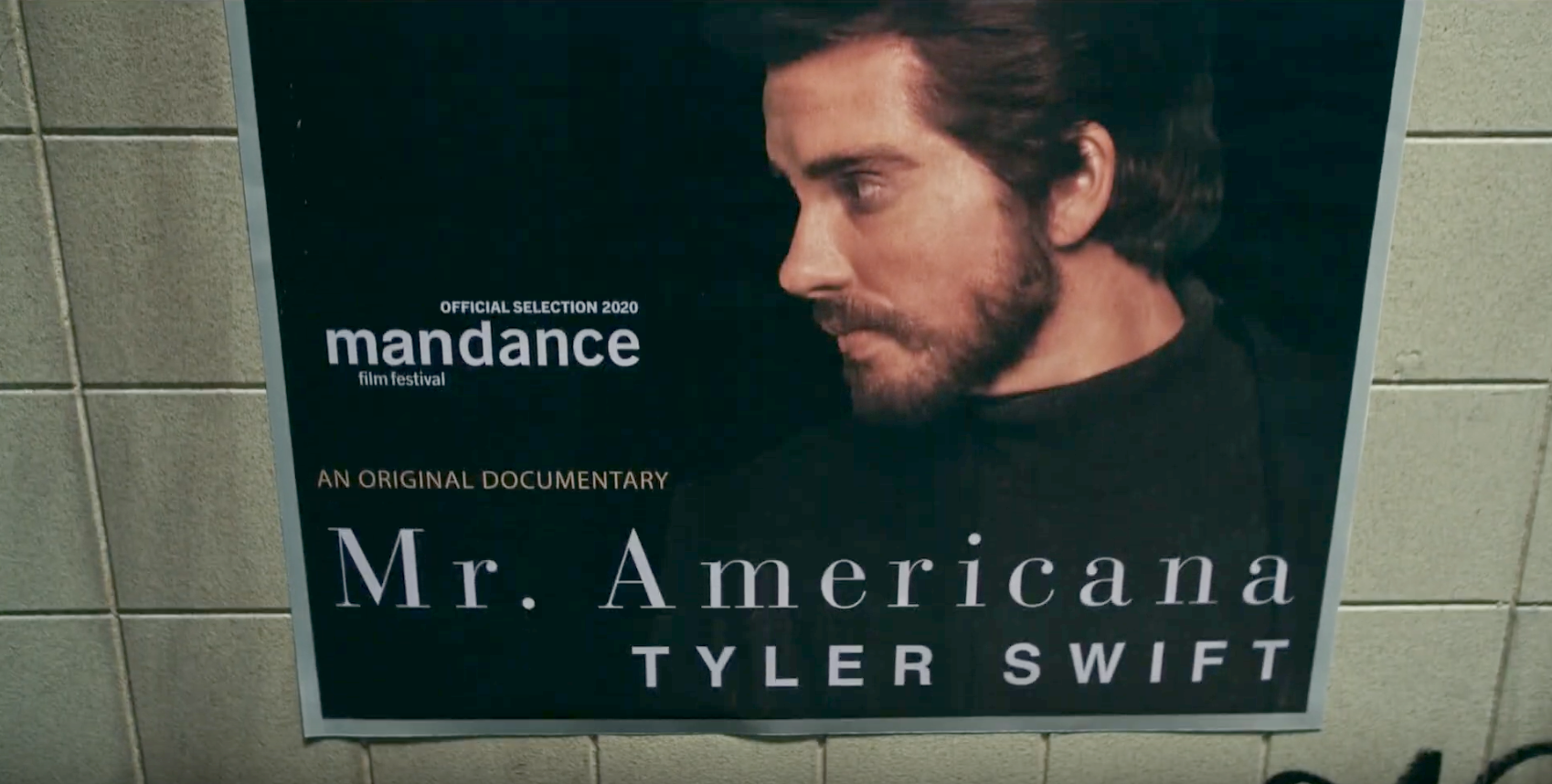 We also see The Man™ running through a hallway, high-fiving a bunch of disembodied hands — and fans have already been speculating that this hallway looks very similar to the infamous inside of Kim Kardashian and Kanye West's house.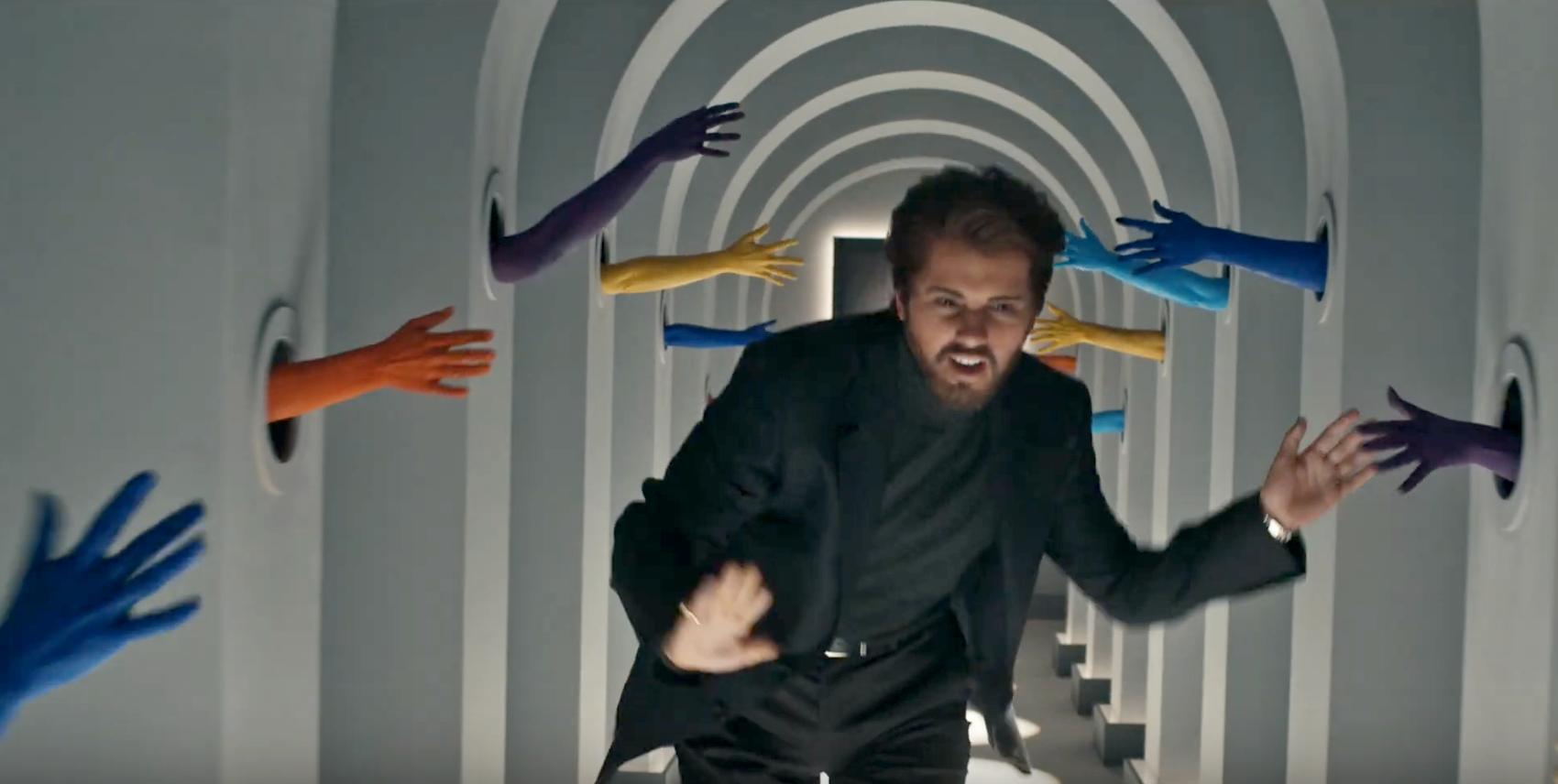 When Taylor announced the video on social media, she specifically mentioned that there were 19 hands in the hallway, which some people think could be a reference to the 19th amendment of the US Constitution.
Then The Man™ is playing tennis — for a woman's charity, of course — and arguing with the umpire because he's not winning.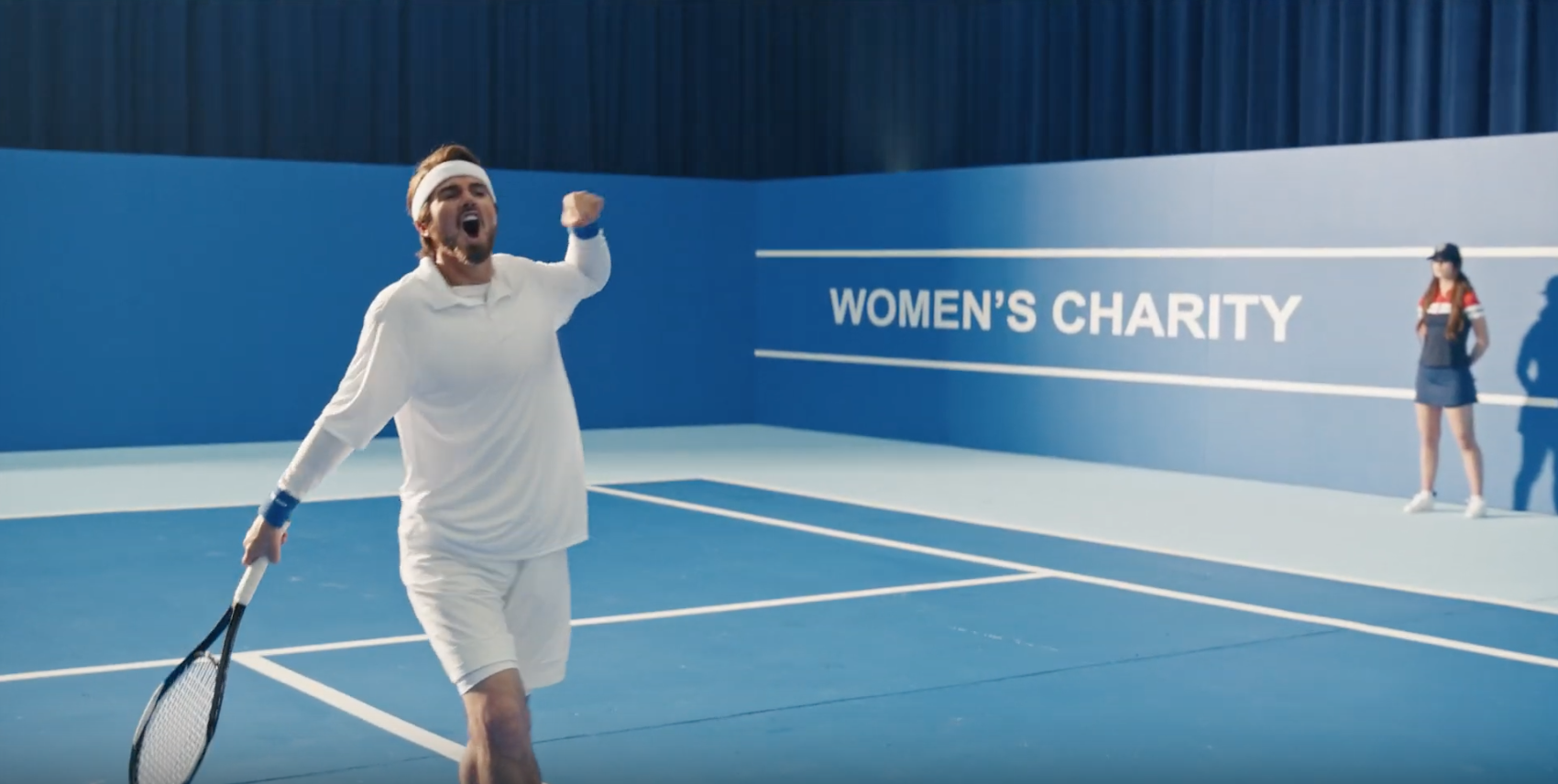 Fans think this could be a reference to Serena Williams' infamous loss at the 2018 US Open final. She was ultimately fined $17,000 for shouting at the umpire during the match, and it caused an awful lot of debate about double standards and sexism in tennis.
There's also a tiny cameo by TikTok star Loren Gray...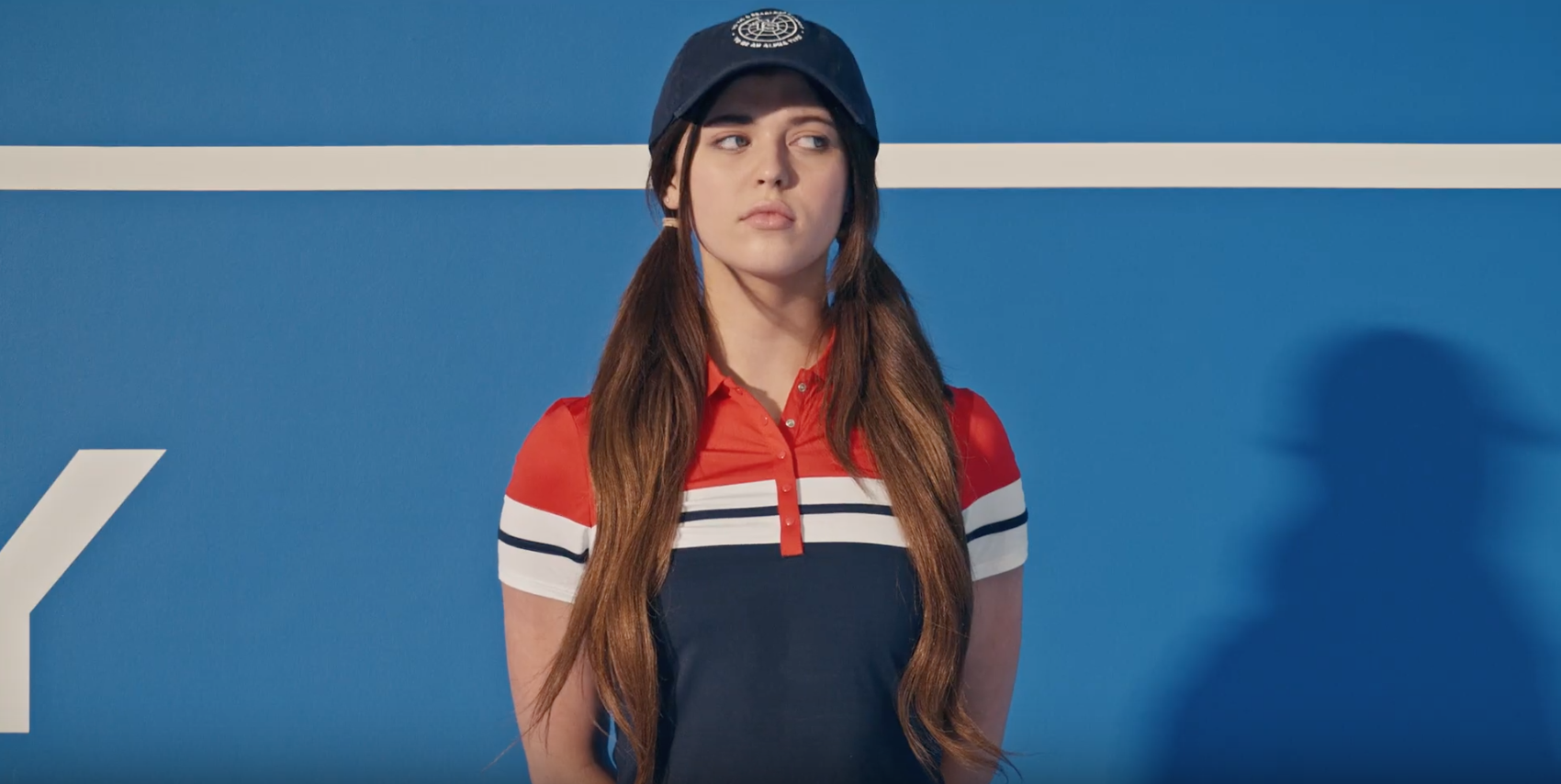 And, of course, Taylor's dad Scott Swift as the unfortunate umpire being pelted with tennis balls.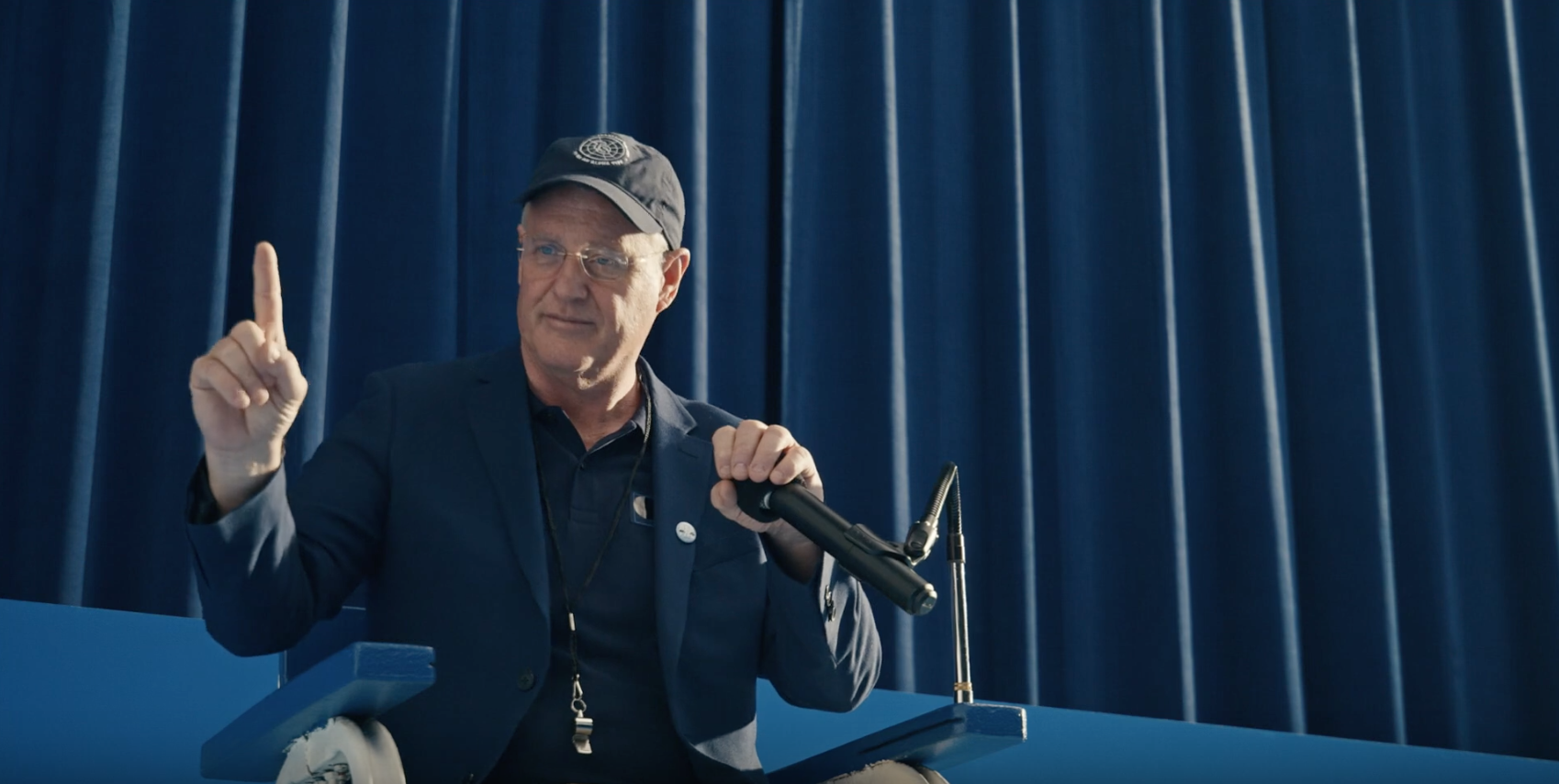 The video ends with Taylor as the director giving The Man™ some pointers — to be sexier and more likeable — before praising Loren, the woman on set, for her "astonishing" and "excellent" performance.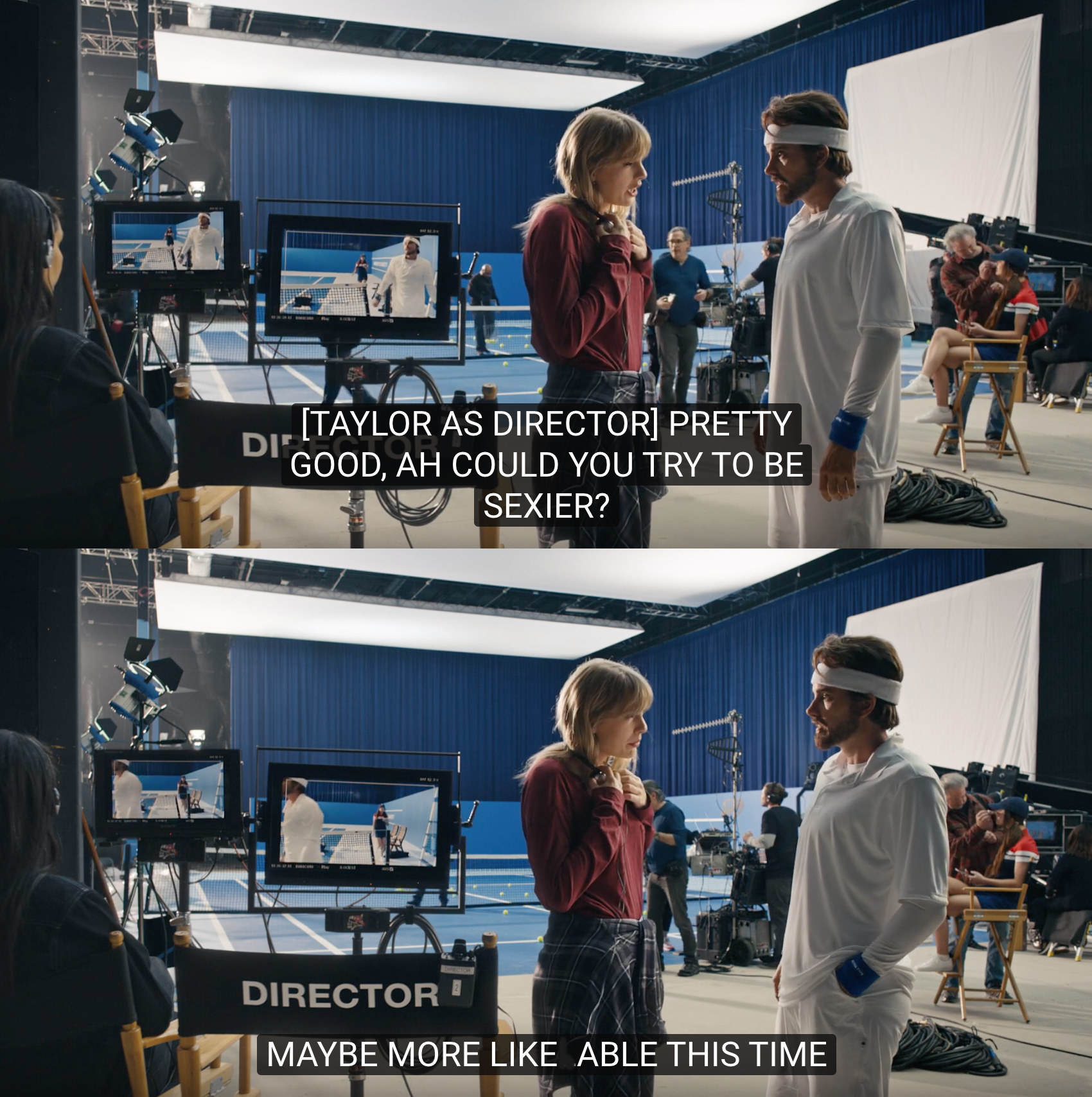 And some pretty badass ending credits.
Oh, and in case you're wondering, The Man™ was voiced by none other than Dwayne "The Rock" Johnson. Iconic.