It's been a big week for Taylor Swift anniversaries, and if you thought today was any different, you can think again — because Speak Now came out eight whole years ago today.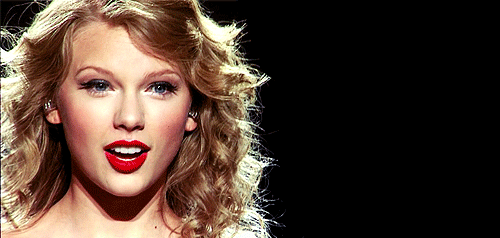 The album is obviously iconic. But how well do you actually remember Speak Now? It's time to take the quiz below to find out... 💜
Taylor wrote the entirety of Speak Now by herself.

Via Big Machine Records / giphy.com

Speak Now sold almost 1,050,000 copies in its first week.

It was Taylor's first album to sell more than a million copies in the week of release, and every album she's released since has done it too.

Via Big Machine Records / asthelightsgodowndropeverything.tumblr.com

Despite the fact that it's a fan favourite, "Enchanted" was never made into a music video.

It was, however, used in the commercial for Taylor's fragrance Wonderstruck.

Via Big Machine Records / speaknow.tumblr.com

"The Other Side of the Door" was featured on the platinum edition of Fearless.

Via Big Machine Records / giphy.com

Via Getty

Via Getty

Owl City released a cover of "Enchanted", changing a few of the lyrics, as the song was rumoured to be about him.

Via NBC / aguidetolivingwell.tumblr.com

It's the secret message for "Last Kiss".

Via Big Machine Records / blairwaldorfings.tumblr.com

"Innocent" is track 11, "Haunted" is track 12, and "Last Kiss" is track 13.

Via Big Machine Records

Taylor did do a cover of "Umbrella", but it's not on The Speak Now World Tour Live.

Via Big Machine Records

Those lyrics are from "Innocent".

The full lyric goes: "Your string of lights is still bright to me / Who you are is not where you've been / You're still an innocent".

Via MTV

Via Getty

Via Getty

Katy Perry performed as a guest on the Fearless Tour.

For the Speak Now Tour, Taylor performed "Who Says" with Selena Gomez and "That's What You Get" with Hayley Williams.

Via gifsforgomez.tumblr.com

Speak Now received 3 Grammy nominations.

The album itself was nominated for Best Country Album, and "Mean" won both Best Country Song and Best Country Solo Performance.

Via CBS

Taylor still performs "Long Live" as part of a mashup with "New Year's Day".

Via Big Machine Records
Looks like there are no comments yet.
Be the first to comment!