If you've somehow managed to avoid it for the last 24 hours, allow me to catch you up on all the drama that's currently happening between Taylor Swift, Scooter Braun, and Taylor's old record label, Big Machine.
It was announced yesterday that Scooter's company had acquired Big Machine Records for $300 million, meaning from now on he will own the rights to the master recordings of all Taylor's old songs.
In a lengthy post on Tumblr, Taylor called the situation her "worst nightmare", saying Scooter and his clients — including Kanye West and Justin Bieber — had manipulated and bullied her in the past.
She also said she had been given the option to "earn" back the rights to her masters from the owner of Big Machine, Scott Borchetta, if she signed another 10-year contract with the label.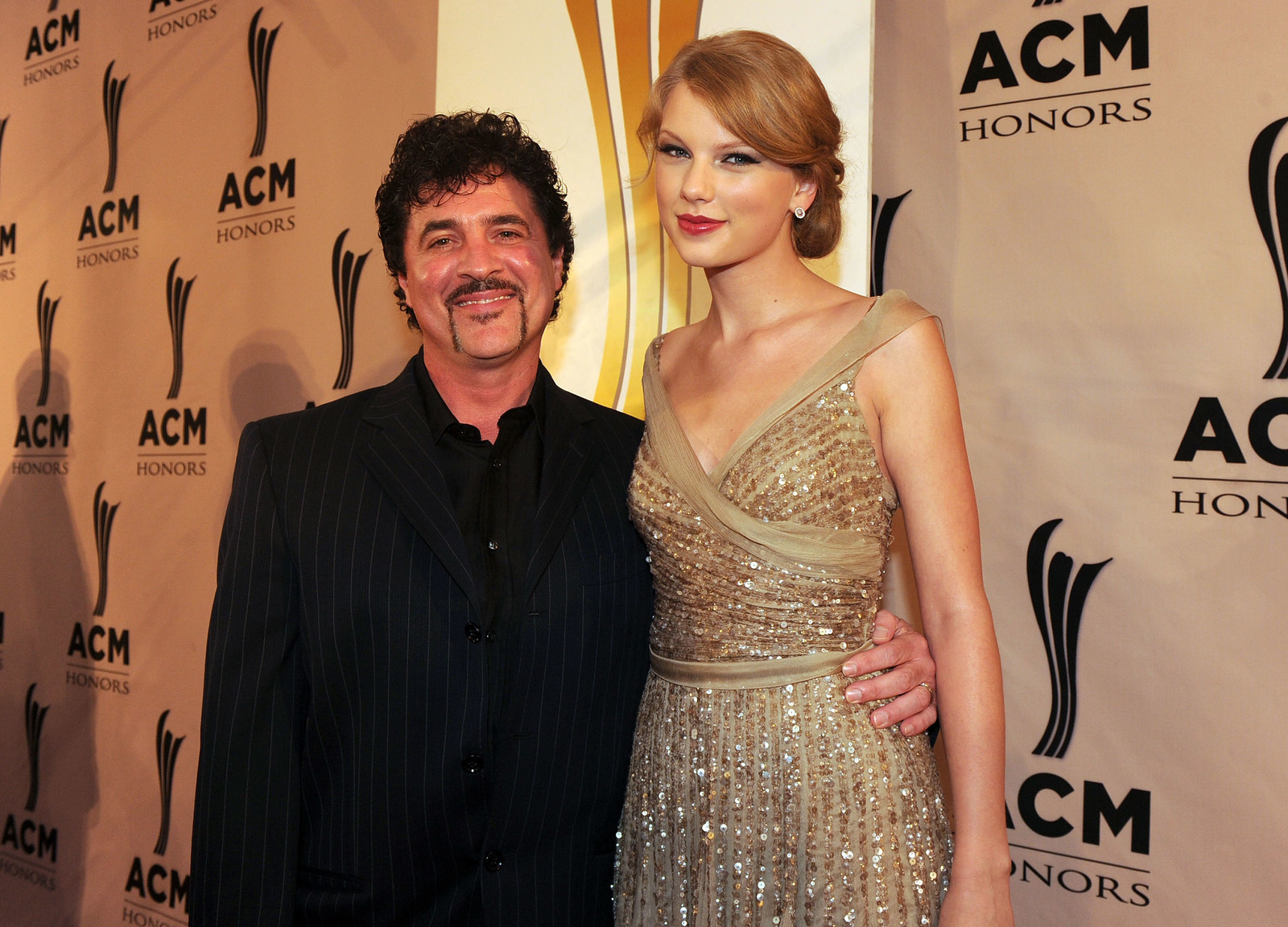 Shortly after Taylor published the post, plenty of other celebrities began speaking out on social media. Here's who's taken sides so far...
1.
Brendon Urie, who collaborated with Taylor on her first single outside Big Machine, expressed his support for her and called the music industry "toxic".
2.
In a statement posted on Twitter, Halsey wrote that Taylor was a "huge reason" why she had always insisted on writing her own music.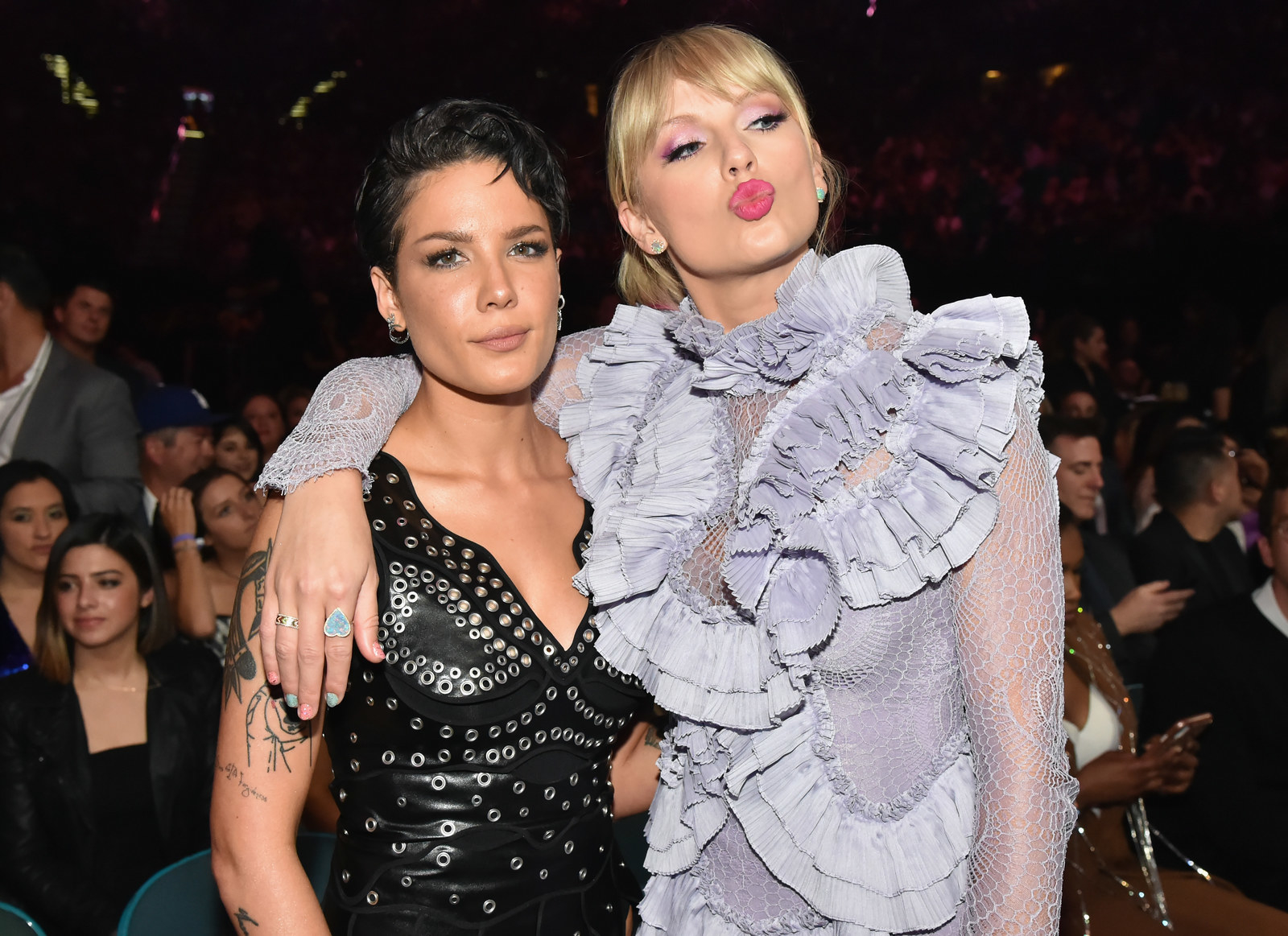 3.
Meanwhile, Justin Bieber apologised for the "distasteful" and "insensitive" Instagram photo referenced in Taylor's post.
4.
Then Cara Delevingne commented after Hailey Bieber called Justin a "gentleman", saying he had ignored the bigger issue and doesn't understand the situation.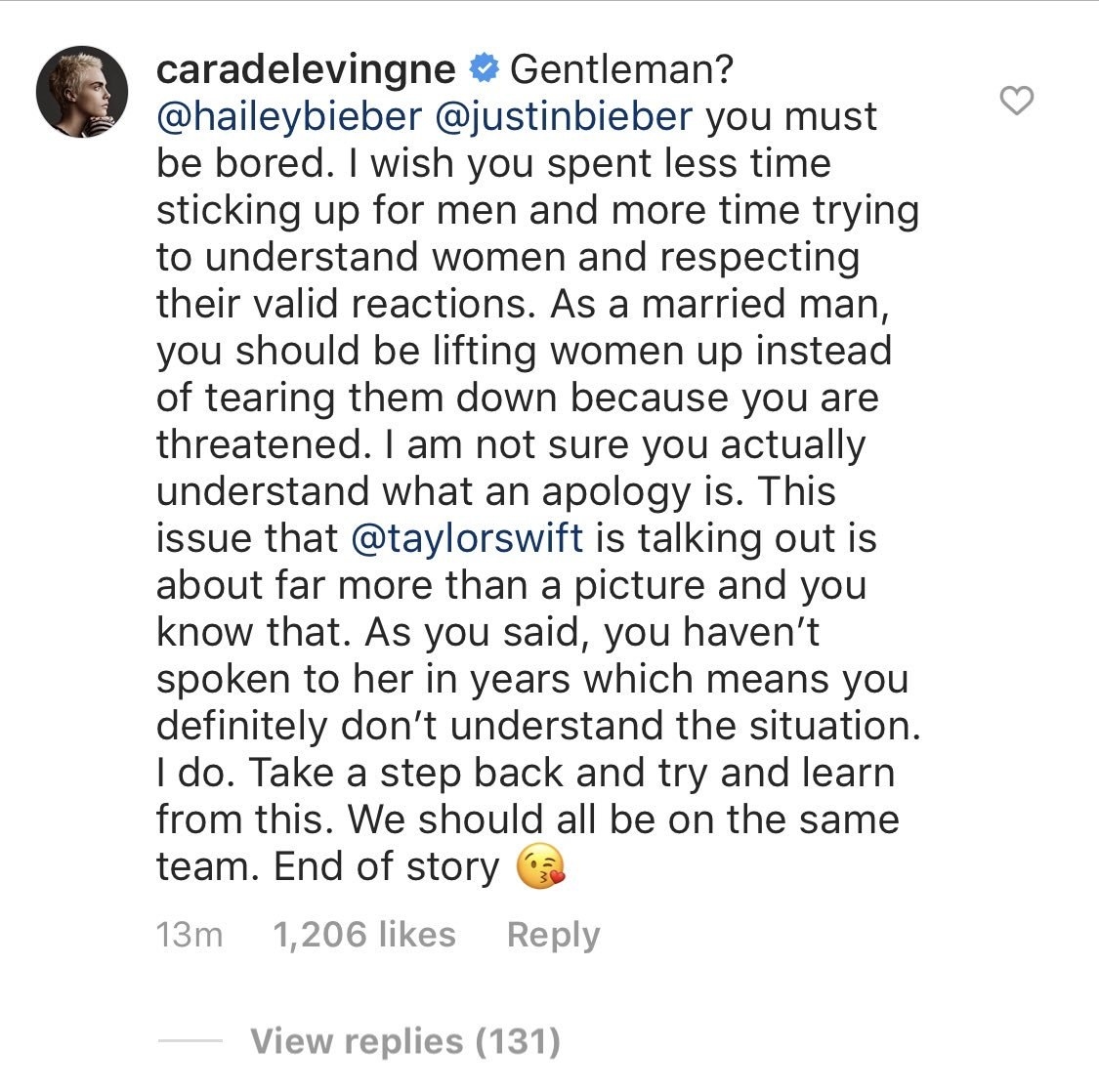 5.
Taylor's longtime collaborator Jack Antonoff simply tweeted, "don't fuck with artists."
6.
Alessia Cara seemed to reference the situation on her Instagram story, posting a blank screen with the words "stop stealing from women who work hard!!!"
7.
Iggy Azalea posted several tweets in support of Taylor, saying even if she had known about the deal beforehand, she wouldn't have had an opportunity to do anything about it.
8.
The Haim sisters also shared their support for Taylor on social media, posting a screenshot of her Tumblr post on their Instagram story.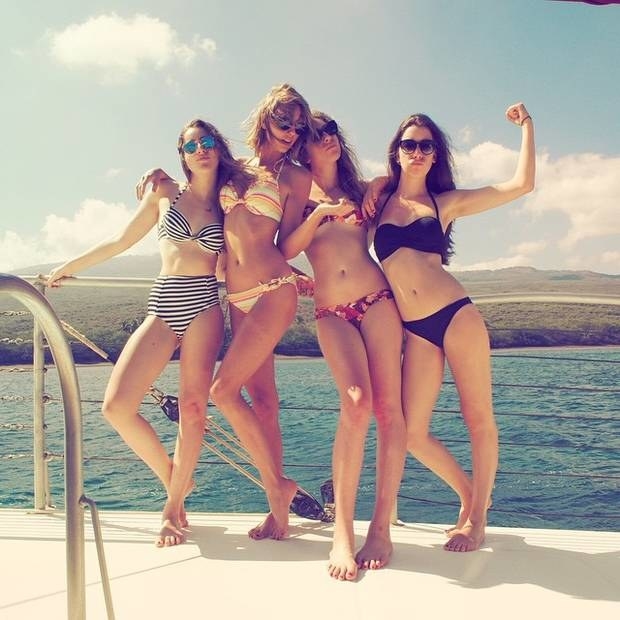 9.
Fellow artist Sky Ferreira also posted on her Instagram story, sharing her similar experience of the music industry.
10.
Taylor's close friend Martha Hunt also voiced her support, saying she "couldn't be prouder" of Taylor for speaking up about the situation.
11.
And another of Taylor's close friends, Claire Kislinger, tweeted her opinion on the matter.
12.
Todrick Hall tweeted that while he had once been managed by Scooter, he cut ties with him a long time ago. He called Scooter an "evil person whose only concern is his wealth".
13.
Demi Lovato, on the other hand, said on her Instagram story that Scooter — whom she signed with in May — is a "good man".
She then commented on an Instagram post of Todrick's accusing Scooter of homophobia, saying the accusation "isn't true".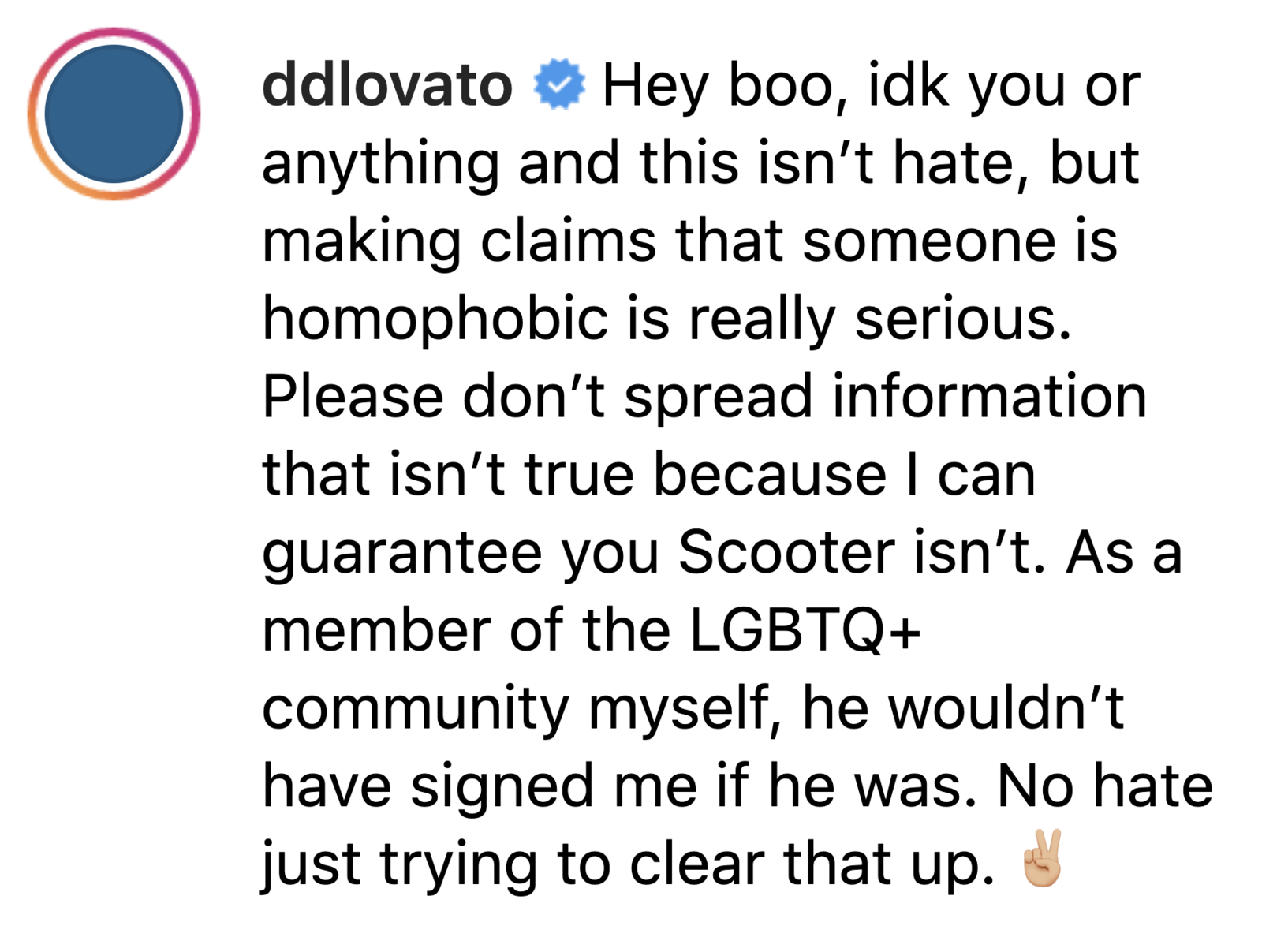 14.
Sia tweeted that Scooter is a "good kind man" and said she hopes the situation "passes quickly".
15.
And, finally, Scooter's wife posted this statement on Instagram. She called Taylor's post a "temper tantrum", and said she had been given the opportunity to own her master recordings and turned it down.
The post was liked by Demi, Kendall Jenner, and Kacey Musgraves, although Kacey's like appears to have been removed.