On Sunday, Taylor Swift was awarded Artist of the Year at the American Music Awards for the third year in a row — but she wasn't actually at the ceremony to receive the award.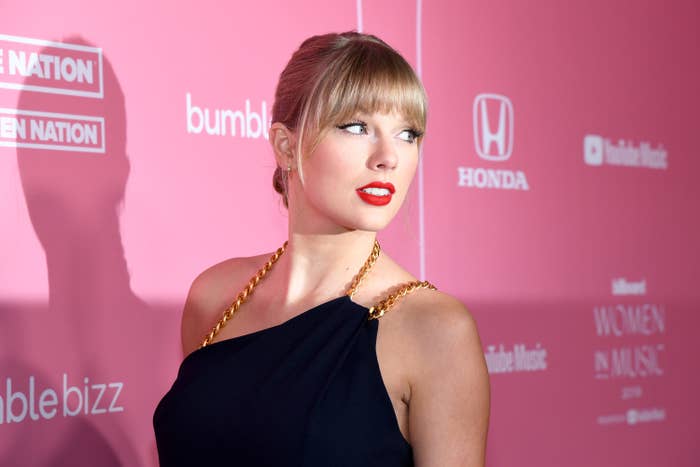 Taylor accepted the award via live video link from a mysterious studio — and it's safe to say her speech has Swifties putting on their detective hats and doing some very excitable theorising.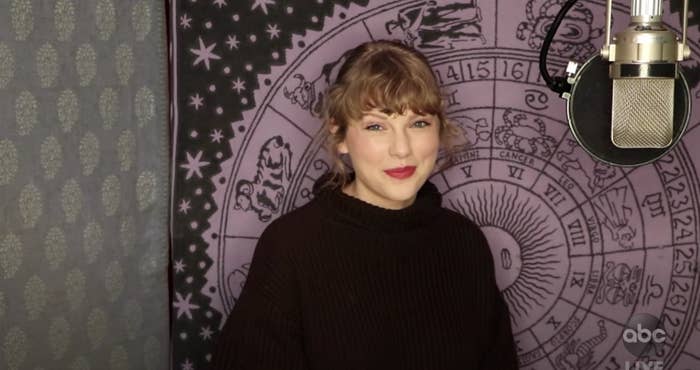 Of course, we already know Taylor has started rerecording her first five albums — she announced as much last week, when it was revealed Scooter Braun had sold the rights to her master recordings to yet ~another~ uninvolved company.
"I have recently begun rerecording my older music and it has already proven to be both exciting and creatively fulfilling," Taylor wrote in a statement on Twitter. "I have plenty of surprises in store."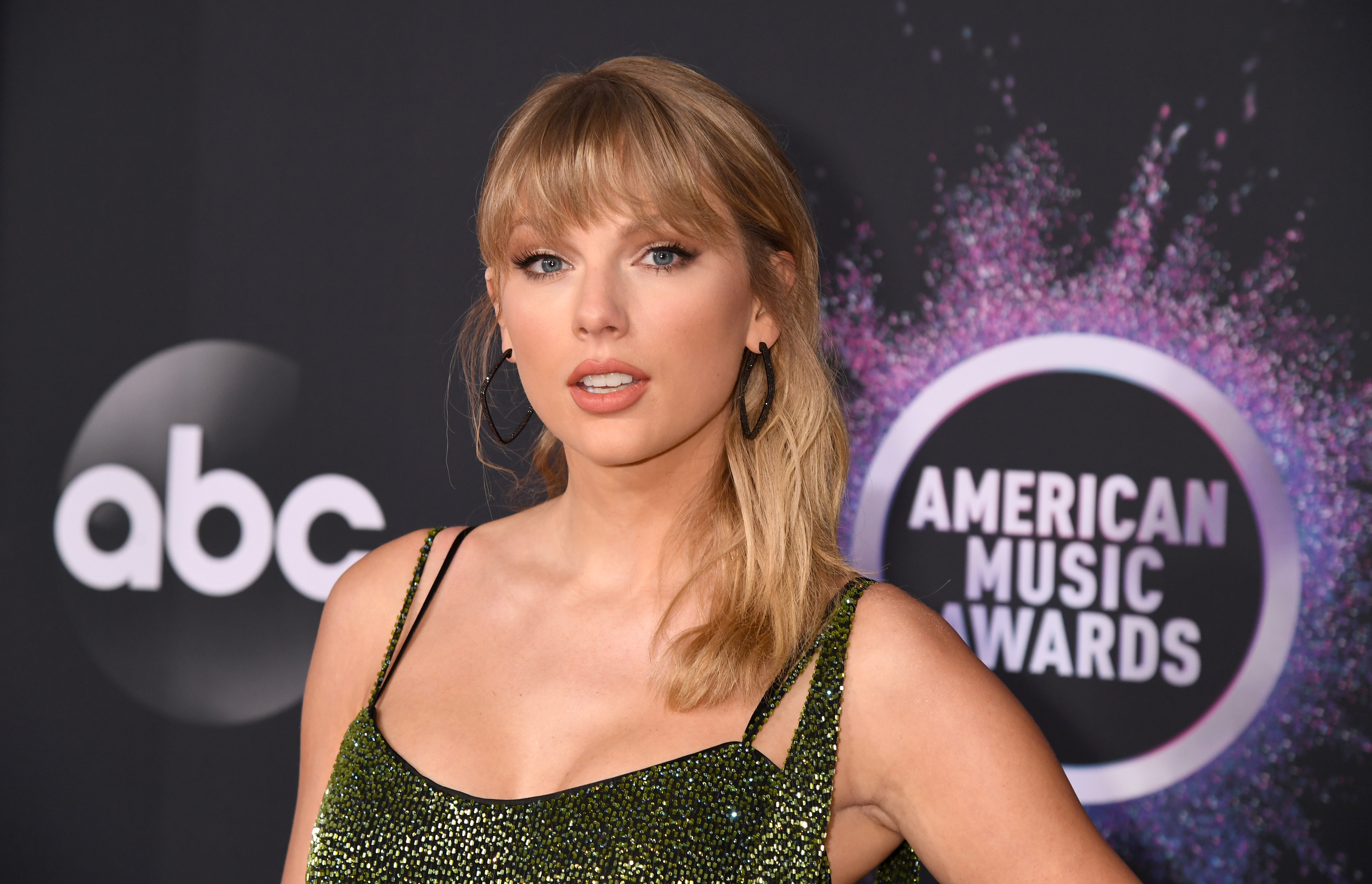 But fans have decided that she's currently working on rerecording one album in particular — and it all comes down to several clues Taylor has dropped in recent weeks.
First of all, she posted this photo on all her social media accounts yesterday, a few hours before the AMAs were due to start.
And it came alongside a caption that, as any dedicated Swiftie will know, means Taylor actually has quite a lot going on at the moment.

Now, this is relevant because not only does it mean Taylor has a lot going on at the moment, but it's also a reference to the music video for "22," a single from her fourth album, Red. If things weren't suspicious enough, she posted the picture on the 22nd.
So let's go back to what Taylor said in her AMAs acceptance speech, which was that she was rerecording her music "in the studio where she originally recorded it."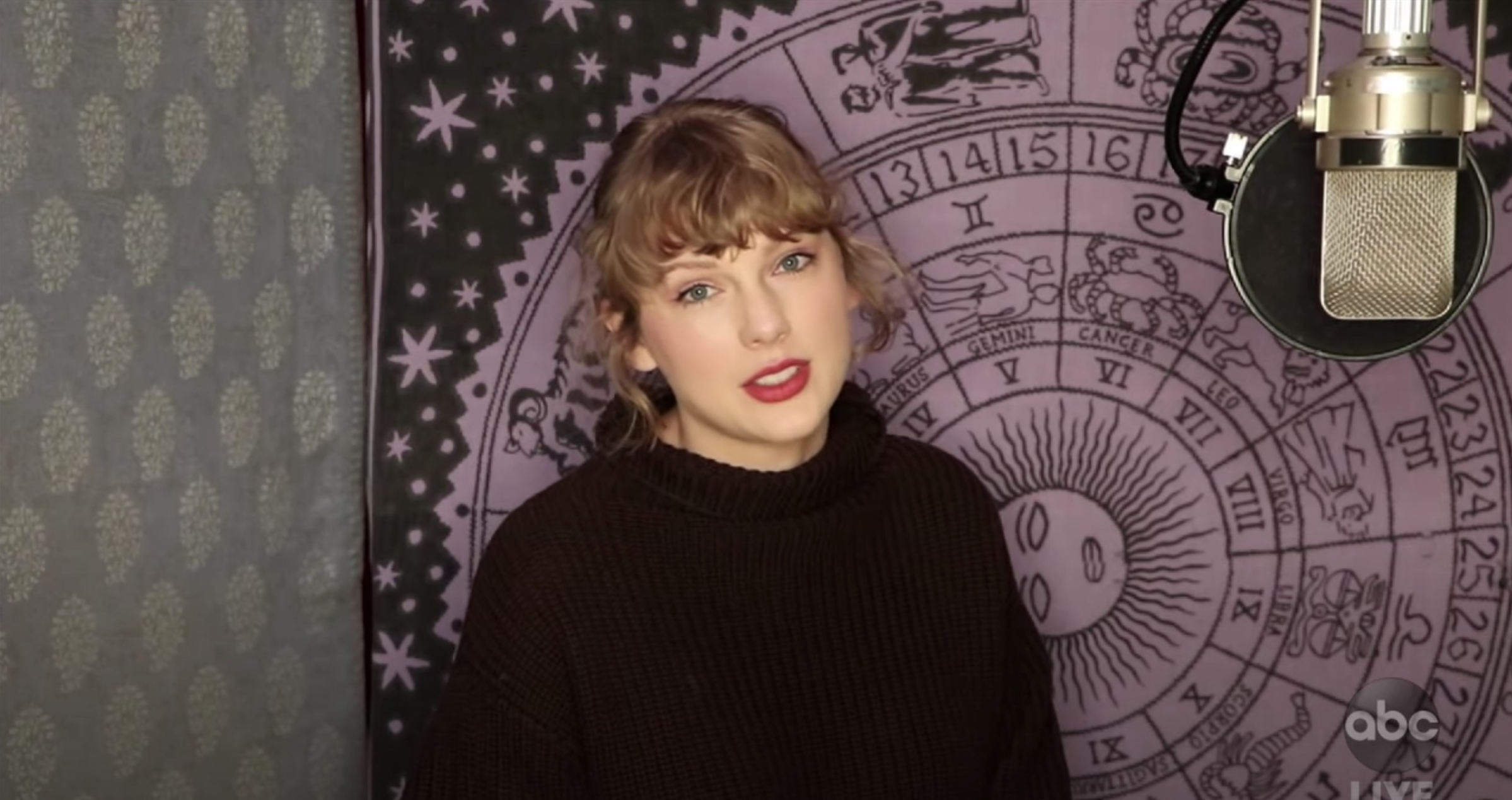 Of course, some Swiftie detectives did the work and figured out that the tapestry behind Taylor matched the decor at Conway Studios in Hollywood, which was proven by an Instagram post from audio engineer Ben Sedano — who, according to another Instagram post, worked on Red.
So it's safe to say fans believe the evidence is stacking up in the album's favour — because this is just the latest in a long list of 2020 connections to Red.
In fact, fans have noticed Taylor has been looking very Red-esque in her recent public appearances.
During that interview, she also told the story behind writing "All Too Well" — and fans believe the rerecording of the album may finally bless us with the 10-minute version we've all been waiting for.
However, there is a ~tiny~ flaw in the theory. According to Max Martin, Taylor also recorded "Shake It Off" — which was on 1989 — at Conway Studios.
But either way, it has been confirmed that Taylor Swift is currently rerecording some iconic bops, and I can't wait to see what she does with them. 😎