Taylor Swift May Have Just Revealed The Title Of Her New Album In An Interview, And Fans Are Freaking Out
"I think you see it once and you hear it twice."
If you're not aware, Taylor Swift fans have been going wild for almost a month now trying to figure out the title of her upcoming seventh album.
Since Taylor released the music video for "Me" last month, fans have been scouring each and every frame for Easter eggs and hidden details.
Then she revealed on Twitter that the title of TS7 was actually hidden somewhere in the music video, and all hell broke loose.
There have been plenty of theories, each with their own well-thought-out reasoning behind them; there's Kaleidoscope, Home, Heart, Metamorphosis, Rainbow, and Me, to name a few.
One of the most popular theories was that the album — or at least a single — would be called Lover, since the word appears in neon on the side of a building at one point in the video.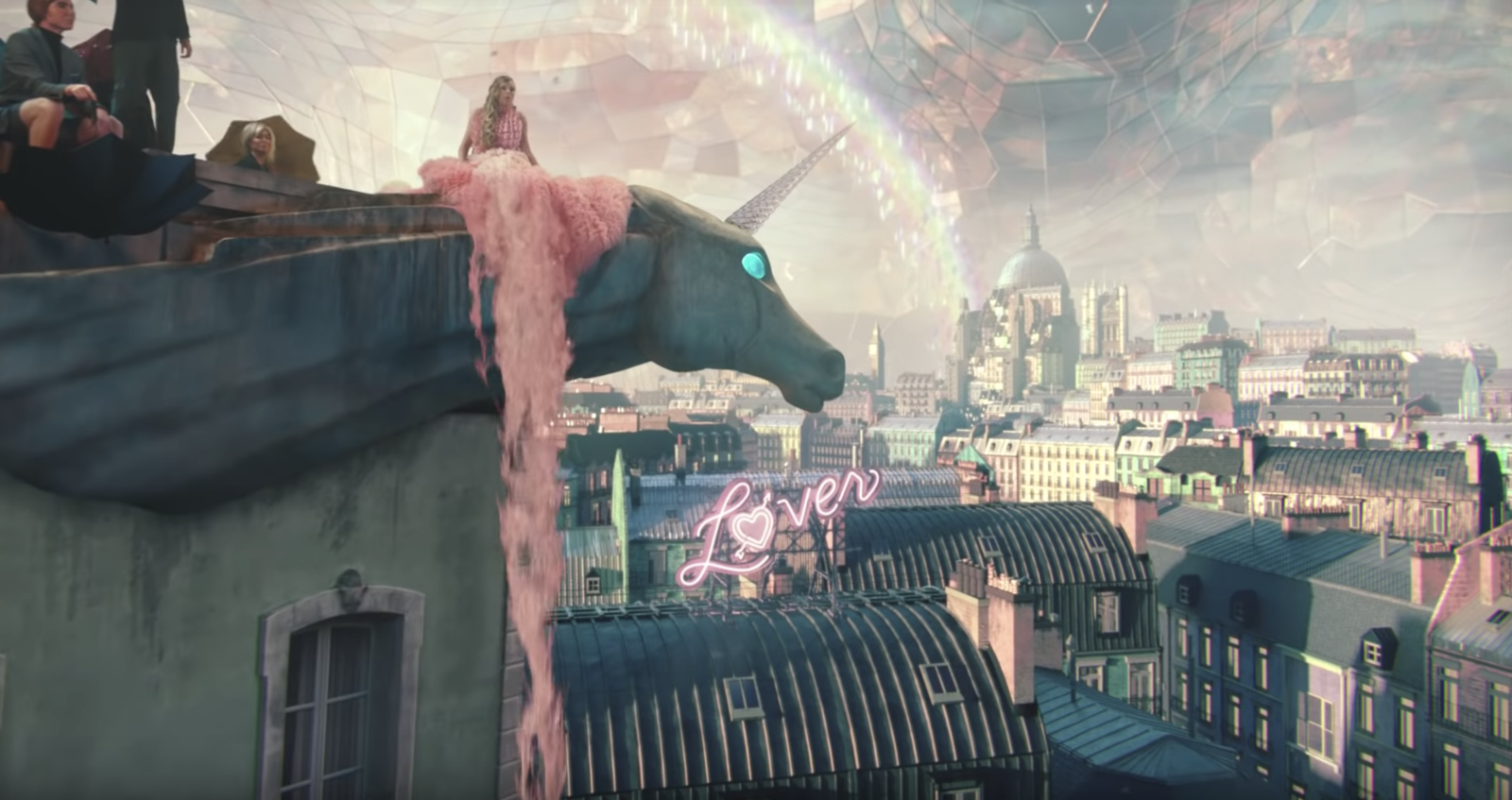 And now fans think they've found even more proof that the Lover theory is correct.
In a recent interview with the Independent, Taylor was asked how many clues to the album title appear in the video. Here's what she said:
I think you see it once and you hear it twice.
And, yes, you guessed it — "lover" is the only word that appears in the visuals of the music video once, and the lyrics of the song twice.
I guess you could say fans are freaking out that Taylor basically just gave the title away after all this time.
It's even sparked another theory. Fans have been speculating about the possibility of a double-sided album for a while, and now they think it might be called Lovers, with one side being Me and the other being You.
Now, we don't exactly have a great track record for getting this stuff right. So we're still going to have to wait for Taylor to confirm the album title herself.
But TS7 is officially just around the corner, Swifties!!!!! You can read Taylor's full interview with the Independent here.