After what feels like the longest wait of all time, today Netflix finally dropped Miss Americana, the documentary by Emmy-winning director Lana Wilson following Taylor Swift through the last few years of her life.
Any fan will know those years were hugely transformative for Taylor. The film begins in 2018, when she was travelling the world on her Reputation Stadium Tour, and takes us up until her Artist of the Decade performance at last year's AMAs.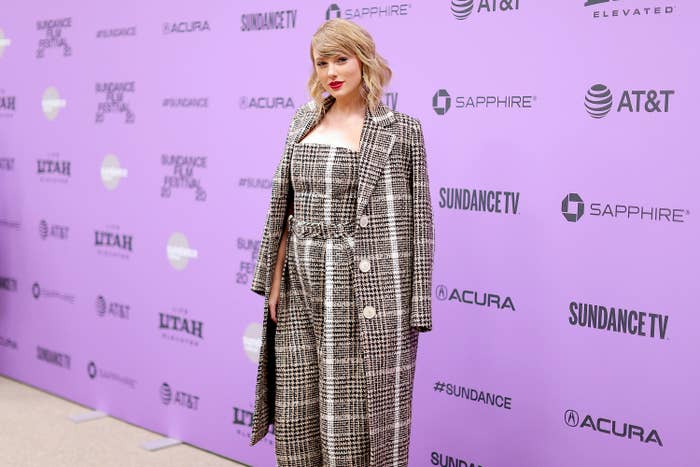 In Miss Americana, that transformation takes place in real time. We see Taylor go from a young girl — whose public persona is exactly what she thinks people want it to be — to a woman in her late twenties who is ready and fighting to stand up, speak out, and maybe even disturb the peace.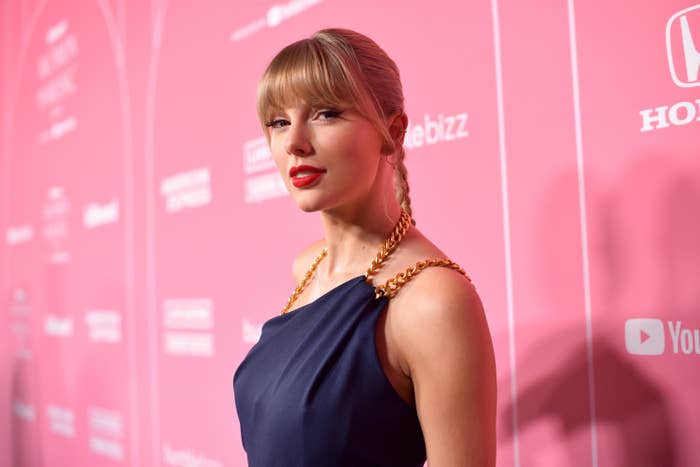 While the documentary does mention Taylor's infamous feuds, it's only to represent what was a hugely pivotal moment for her career, her reputation, and her relationship with the public.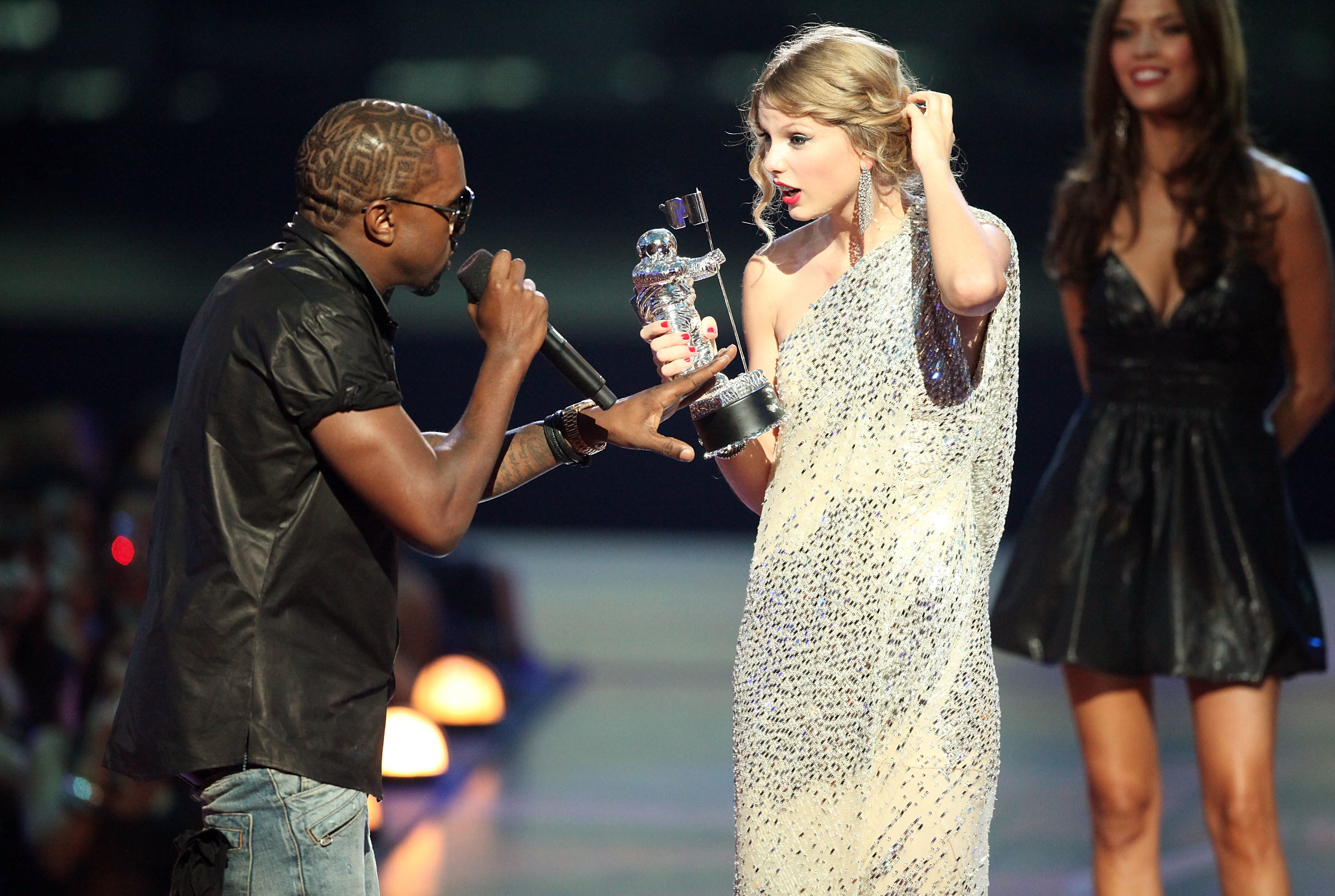 In an interview to camera, Taylor reflects on the incident, admitting that at the time she thought she'd never be able to "bounce back" from it.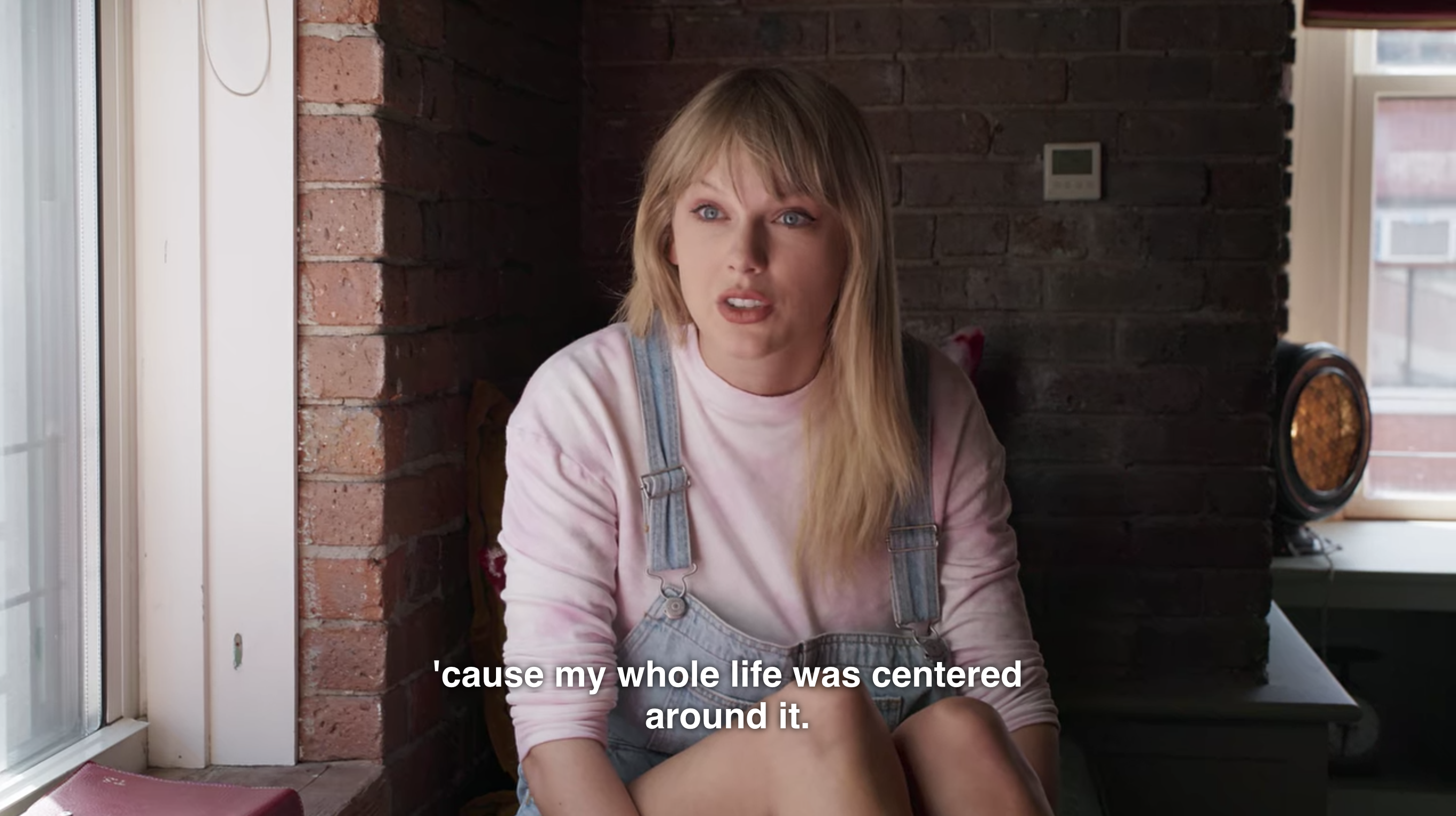 It's a moment of intense vulnerability, but it also indicates a change in Taylor's relationship with her public persona, and the beginning of her decision to use her voice to stand up for what she believes in.
That momentum was only accelerated in 2017, after Taylor won a lawsuit against the man who sexually assaulted her at a meet and greet four years earlier.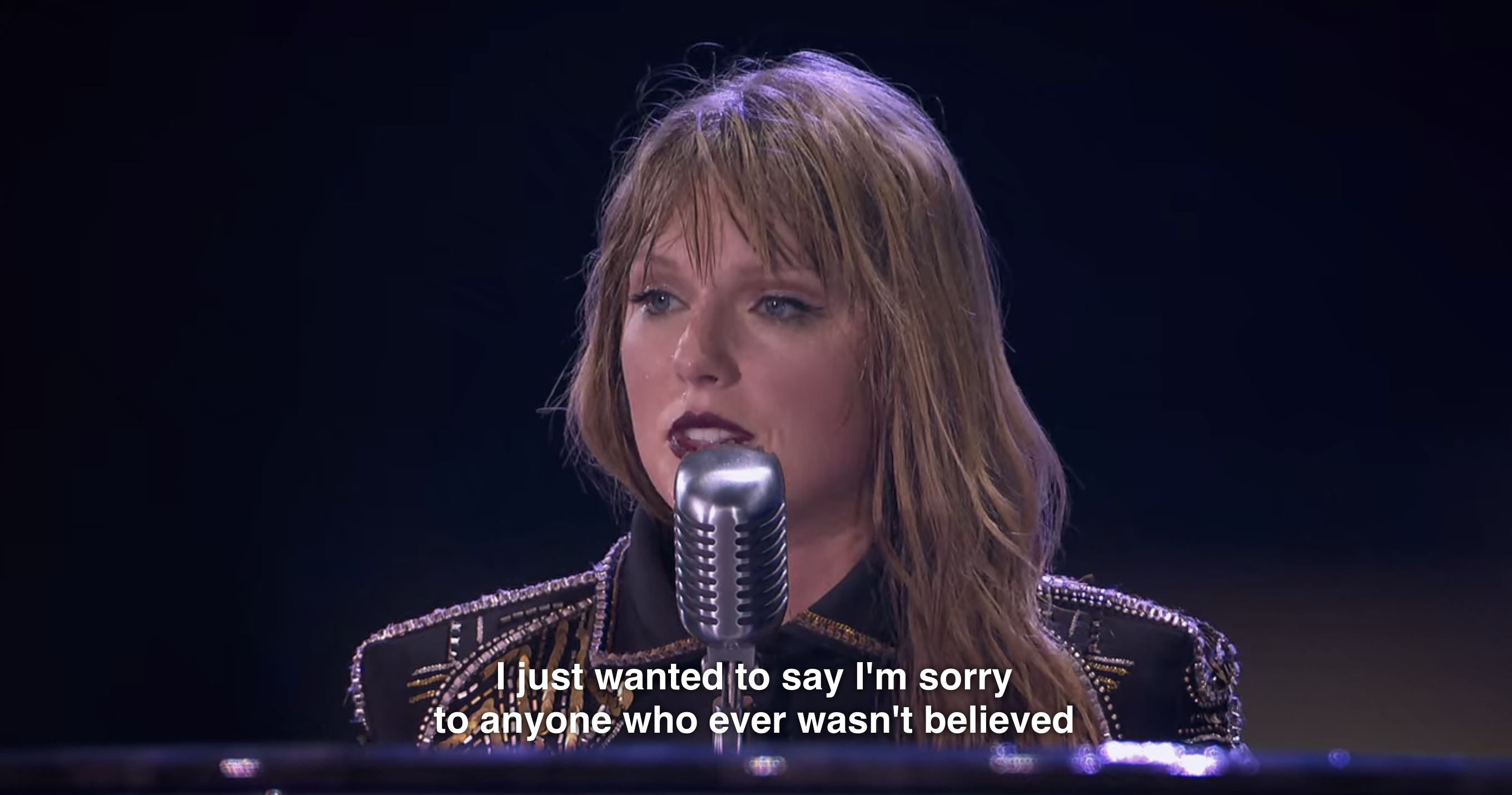 This is where we see Taylor begin to fight back — against her team, who advise her to remain silent on the issue, and against her past persona as the "good girl" who "doesn't make people feel uncomfortable with her views".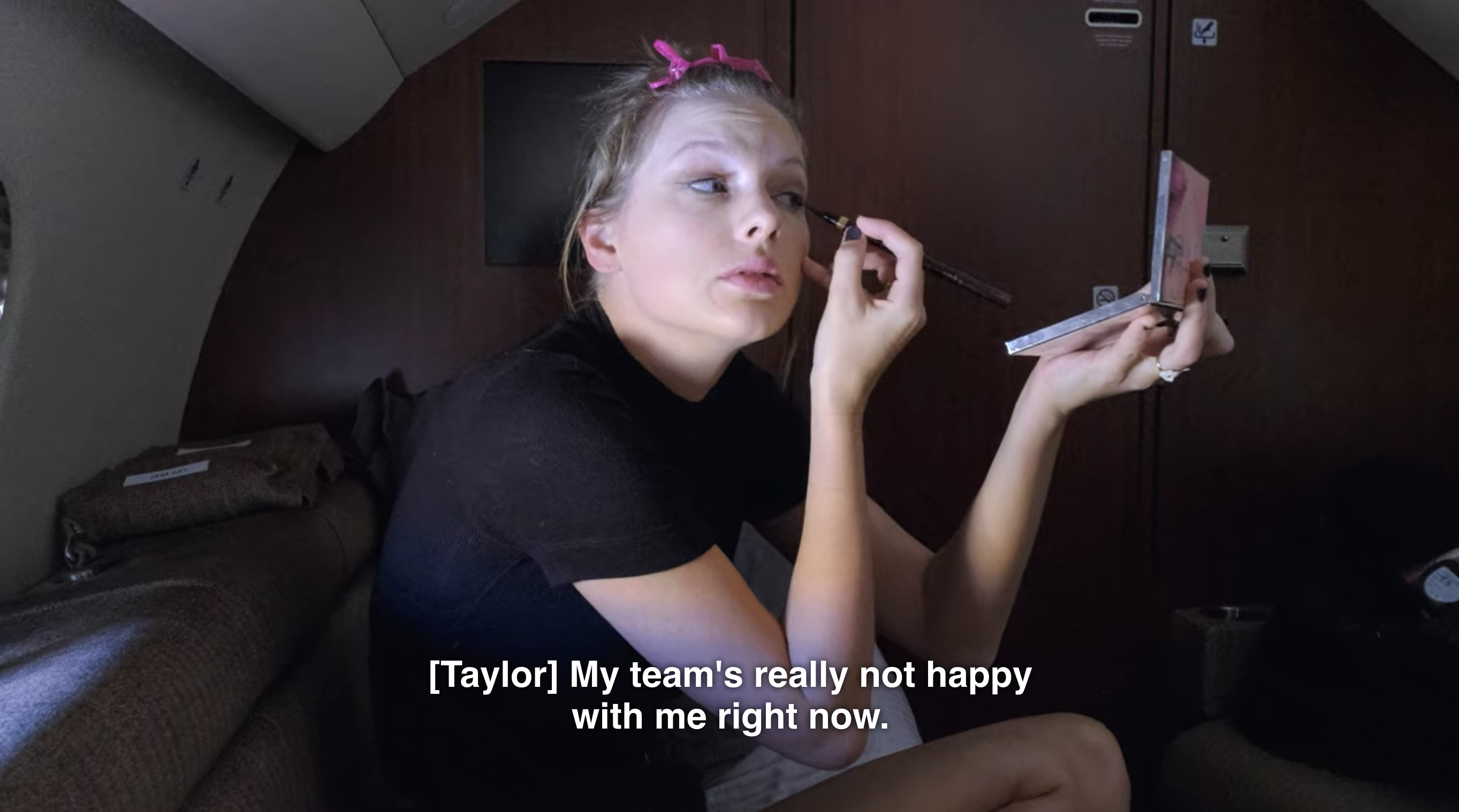 In one of Miss Americana's most intense scenes, we see Taylor and her mom Andrea arguing with her dad and the rest of the men on her team about whether or not she should break her career-long silence on politics and publish her Instagram post endorsing Bredesen for Senate.
The following scene shows Taylor and her publicist just before she publishes the post, discussing everything they need to be prepared for.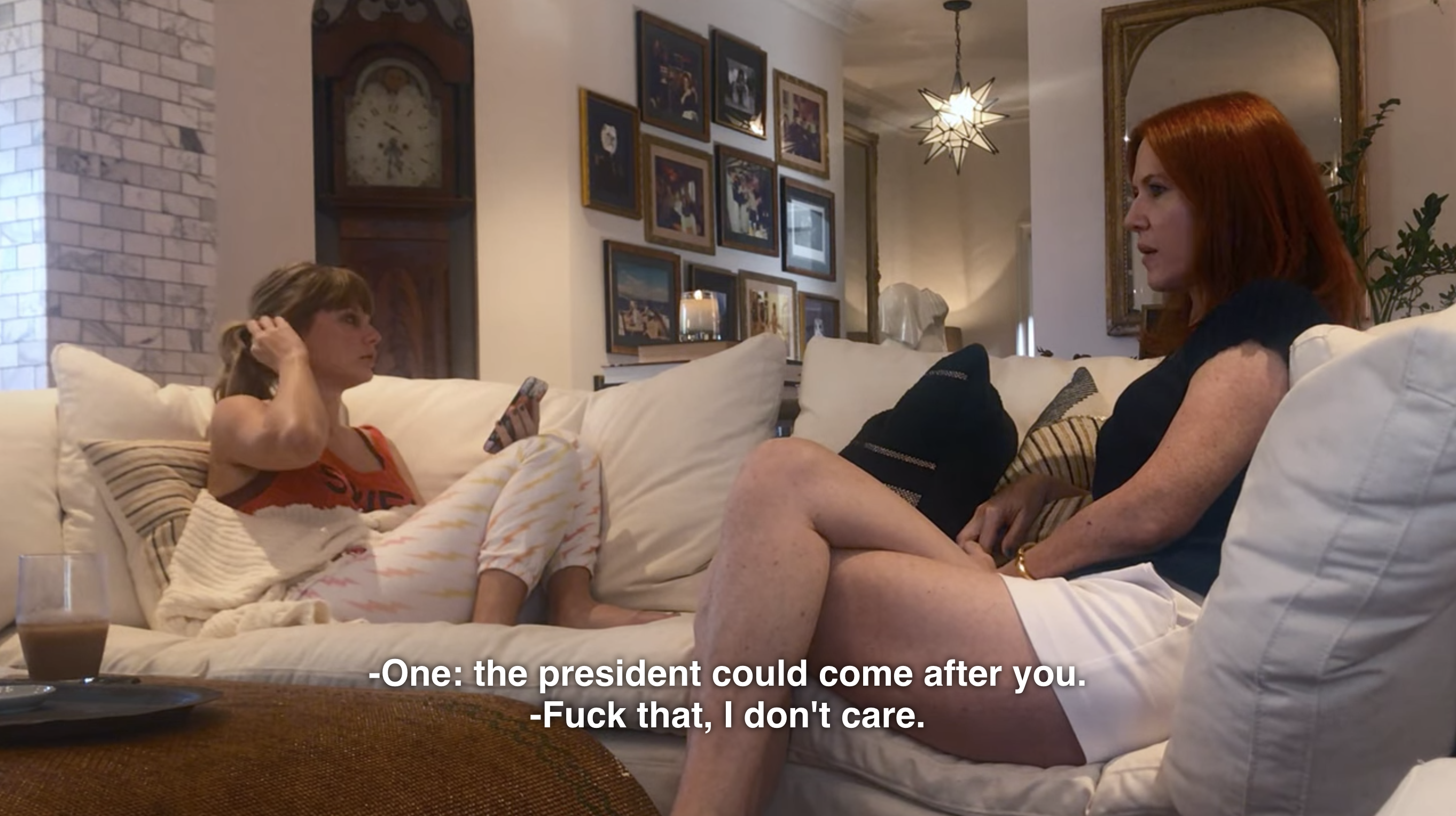 "There's this thing people say about celebrities, that they're frozen at the age they got famous," Taylor tells the camera at the film's conclusion. "I had a lot of growing up to do, just to try and catch up to 29."