It's a good day because Taylor Swift just dropped "Lover", the fourth song from her upcoming seventh album of the same name, and I've been listening to it on repeat for the last 11 hours.
The song is a soft bop, and a love letter to a person you want to be with forever. Like, the bridge is literally wedding vows.
In her recent cover interview with Vogue, Swift said the song has "one of her favourite bridges", and after it was released, a fan who attended the Lover Secret Sessions revealed that Swift had told her "Lover" is her favourite Taylor Swift song ever.
Fans who attended the sessions also revealed that Swift wanted the song to have a "timeless" feel, and used instruments found in a wedding band.
What I'm trying to say here is that "Lover" is fantastic, and you should go and stream it immediately if you haven't already. And also if you have already.
But this is Taylor Swift, and we obviously cannot rest for a second. As soon as we heard the song, it became obvious that Swift has been dropping hints about it for literally ~months~ now.
Let's take a look at everything we missed...
1.
All the way back in July 2018, Swift posted this photo on Instagram from her childhood home in Pennsylvania.
She captioned the photo "take me home", with a little pink heart emoji, and it all seemed pretty innocent.
Until you hear the lyrics to "Lover".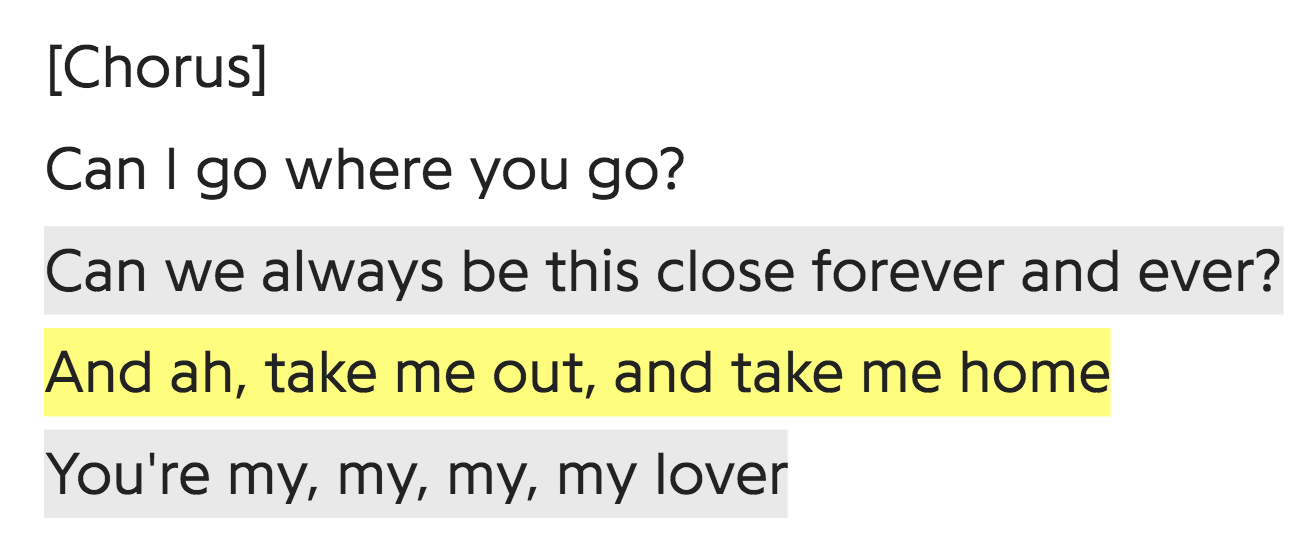 2.
Before she even released the first single from Lover, Swift wrote an article for Elle about 30 things she'd learned before turning 30 that turned out to be a whole treasure trove of clues about the album.
At number 25, she writes about finding inspiration in happy moments rather than heartbreak, which is very much what "Lover" is about.
There's a common misconception that artists have to be miserable in order to make good art, that art and suffering go hand in hand. I'm really grateful to have learned this isn't true. Finding happiness and inspiration at the same time has been really cool.
3.
There are, of course, Easter eggs hidden in the music video for "Me" that nobody caught before hearing "Lover".
In the opening of the video, Swift is standing in front of a Christmas tree as she yells at Brendon Urie, her ~lover~, who tells her she ~needs to calm down~. The first verse of "Lover" has a line about Christmas lights.

4.
Of course, the name of the song also appeared in neon in the video all the way back when we didn't know it was the title of the album.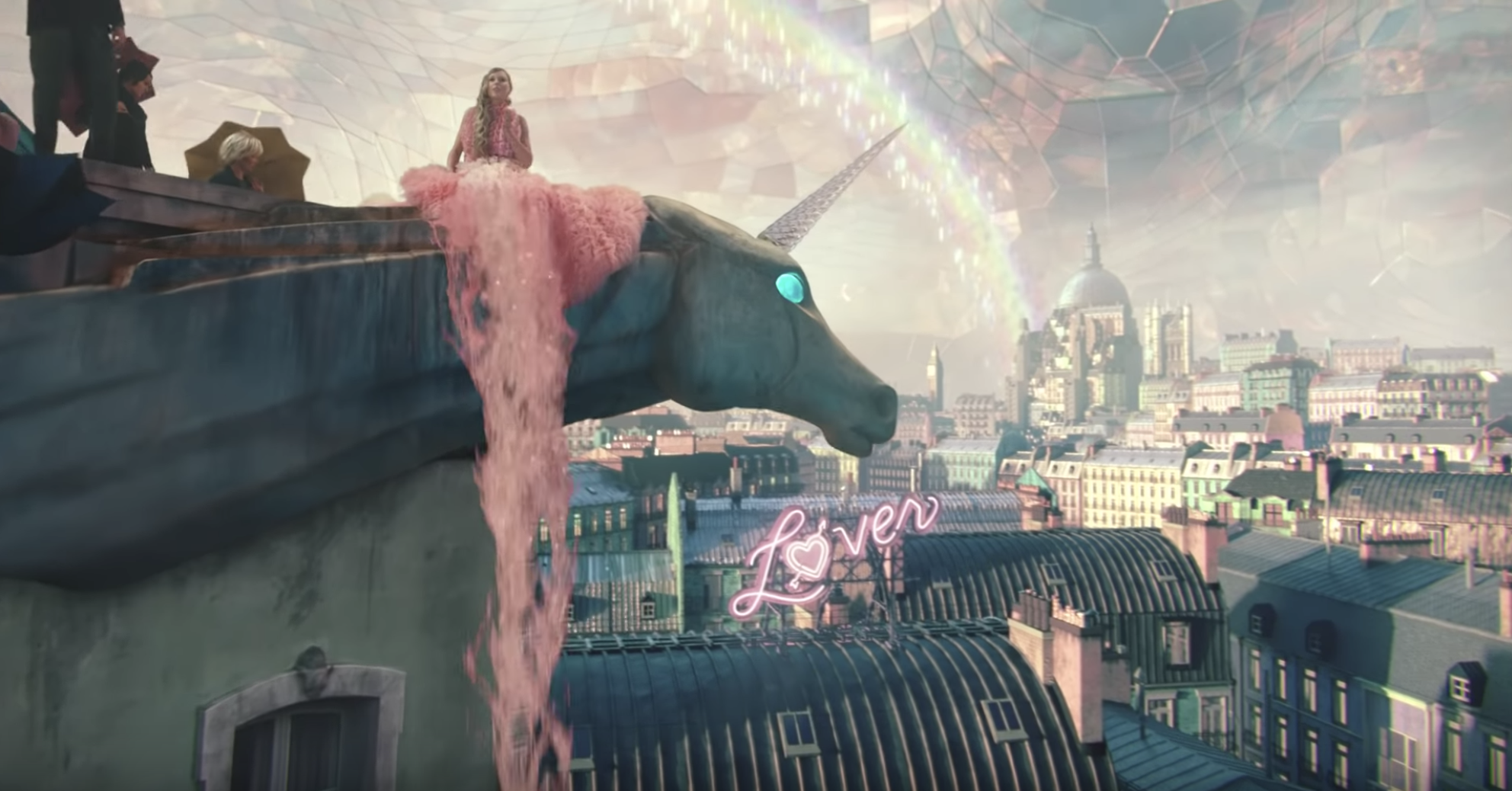 5.
You probably remember that in May, Swift appeared on the cover of Entertainment Weekly and dropped a whole load of Easter eggs about Lover that we're still picking up on.
We were told that all the pins Swift wore on her jacket on the cover were actually Easter eggs, but some remained pretty mysterious — in particular, the one depicting Mister Rogers.
But as one ~extremely~ eagle-eyed fan noted on Tumblr, "Lover" is 3 minutes and 41 seconds long. There's an episode of Mister Rogers' Neighborhood which uses the number 143 (or 3:41 backwards) to mean "I love you".
6.
Speaking of numbers, with the release of "Lover", Swift made sure we heard 13 total minutes of the album before its release.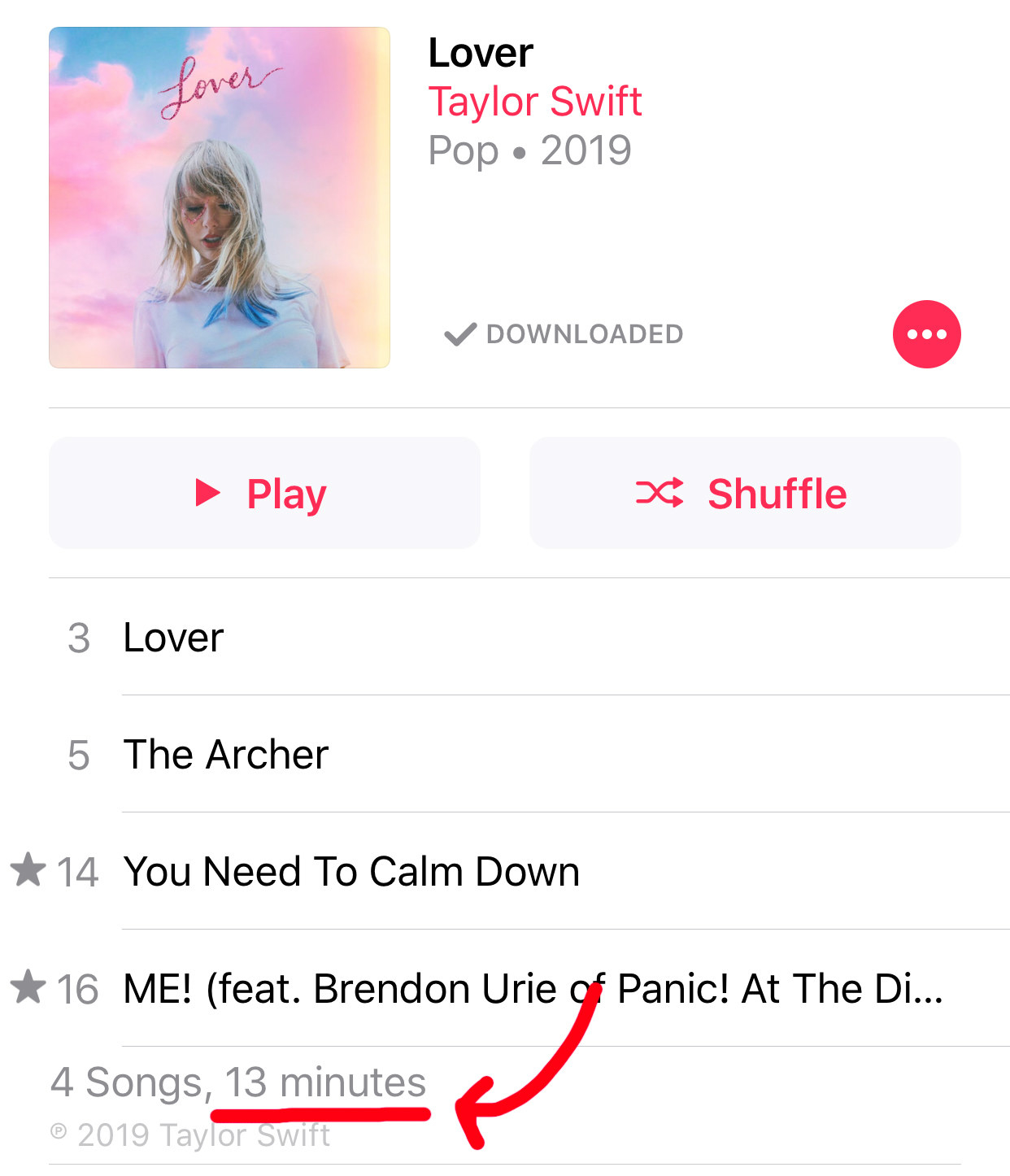 7.
And considering we know one of the remaining songs is called "The Man", there are 13 more song titles to be revealed when the album drops next week.