On Saturday, Taylor Swift performed a set at iHeart Radio's Wango Tango concert in Los Angeles, and it was — to put it simply — an iconic rainbow explosion.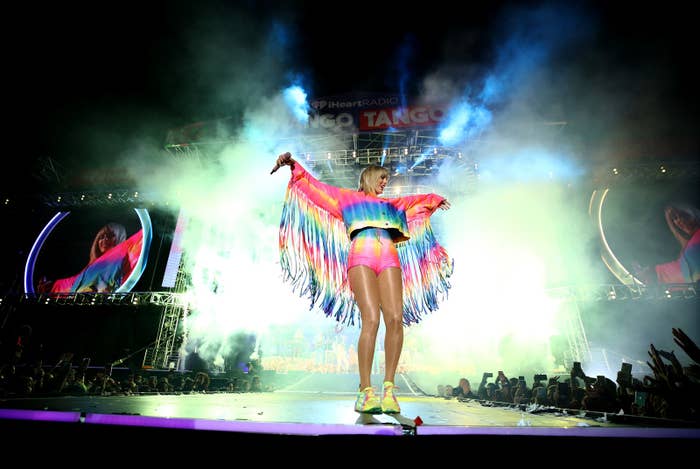 Swift took to the stage in a rainbow-striped fringed jacket and corset shorts, plus neon rainbow shoes. Like I said, iconic.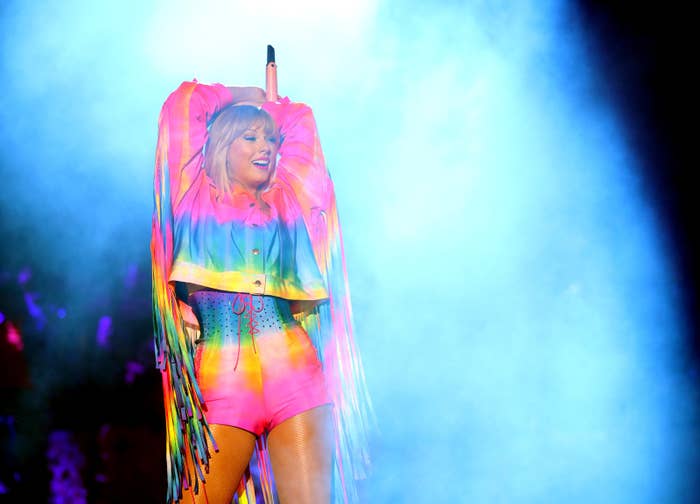 But she also took the opportunity to draw attention to the fact that it was the beginning of LGBT Pride Month, beginning her performance of "Delicate" by saying how "wonderful" it was to be playing for the crowd.
"You know, a lot of my songs are about love," Swift began the speech. "And I just feel like, you know, who you love, how you — you should be able to live your life the way you want to live your life, and you should have the same exact rights as anybody else."
She then referenced the open letter she wrote to Tennessee Sen. Lamar Alexander, requesting that he vote in support of the Equality Act to prevent discrimination against members of the LGBT community.
I started this petition, and you can find the link on my Instagram. It's for the Equality Act, which basically just says that we want to send a message to our government that we believe that everybody should be treated fairly in this country. So if you sign it, it would really mean a lot to me, because I think we need to stick up for each other. We need to stand together.
And she ended the set by performing her single "Me" with collaborator Brendon Urie, who was wearing a "100% Pride" shirt.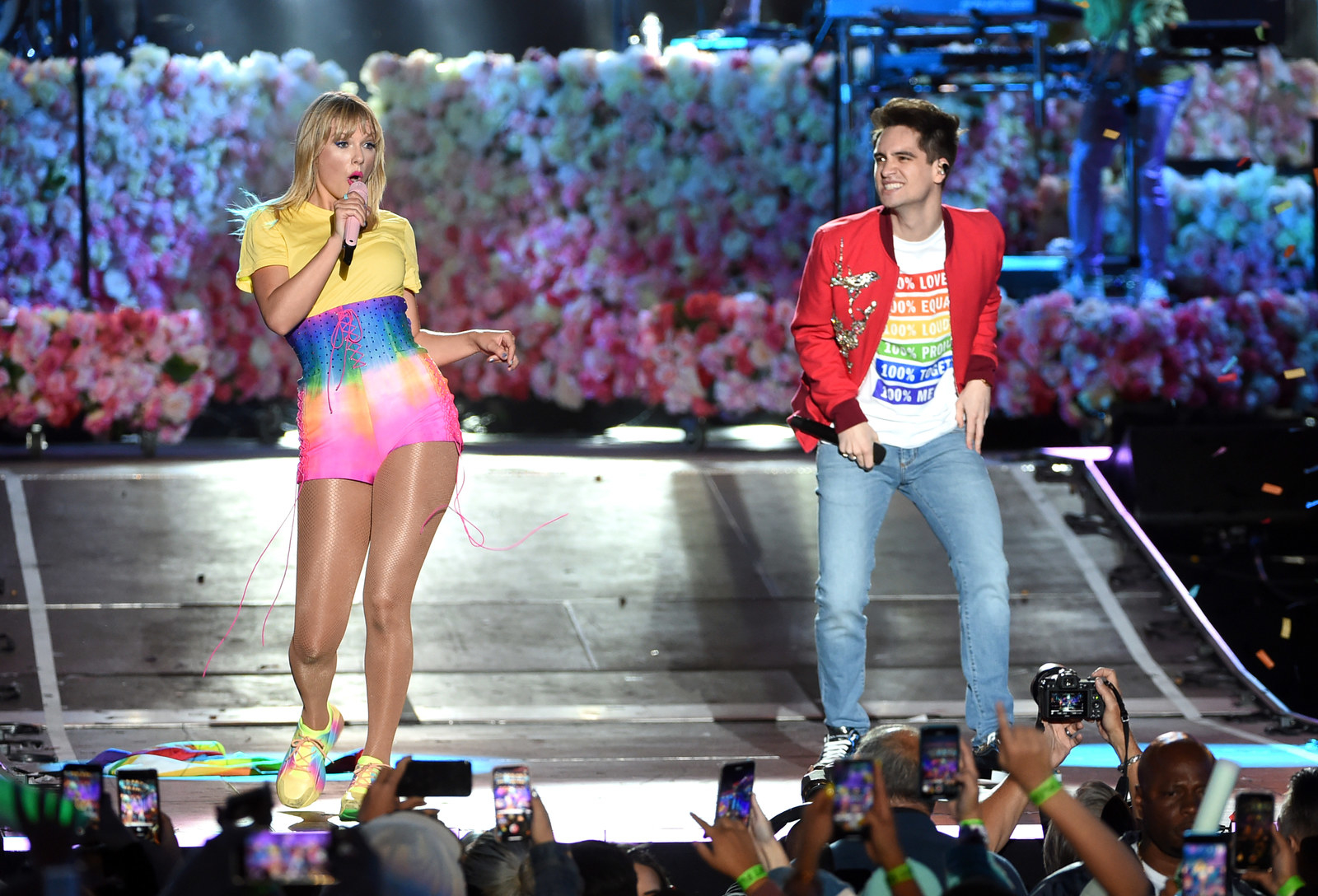 The performance came almost exactly a year after Taylor gave a speech for LGBT Pride Month at her Reputation Stadium Tour show in Chicago.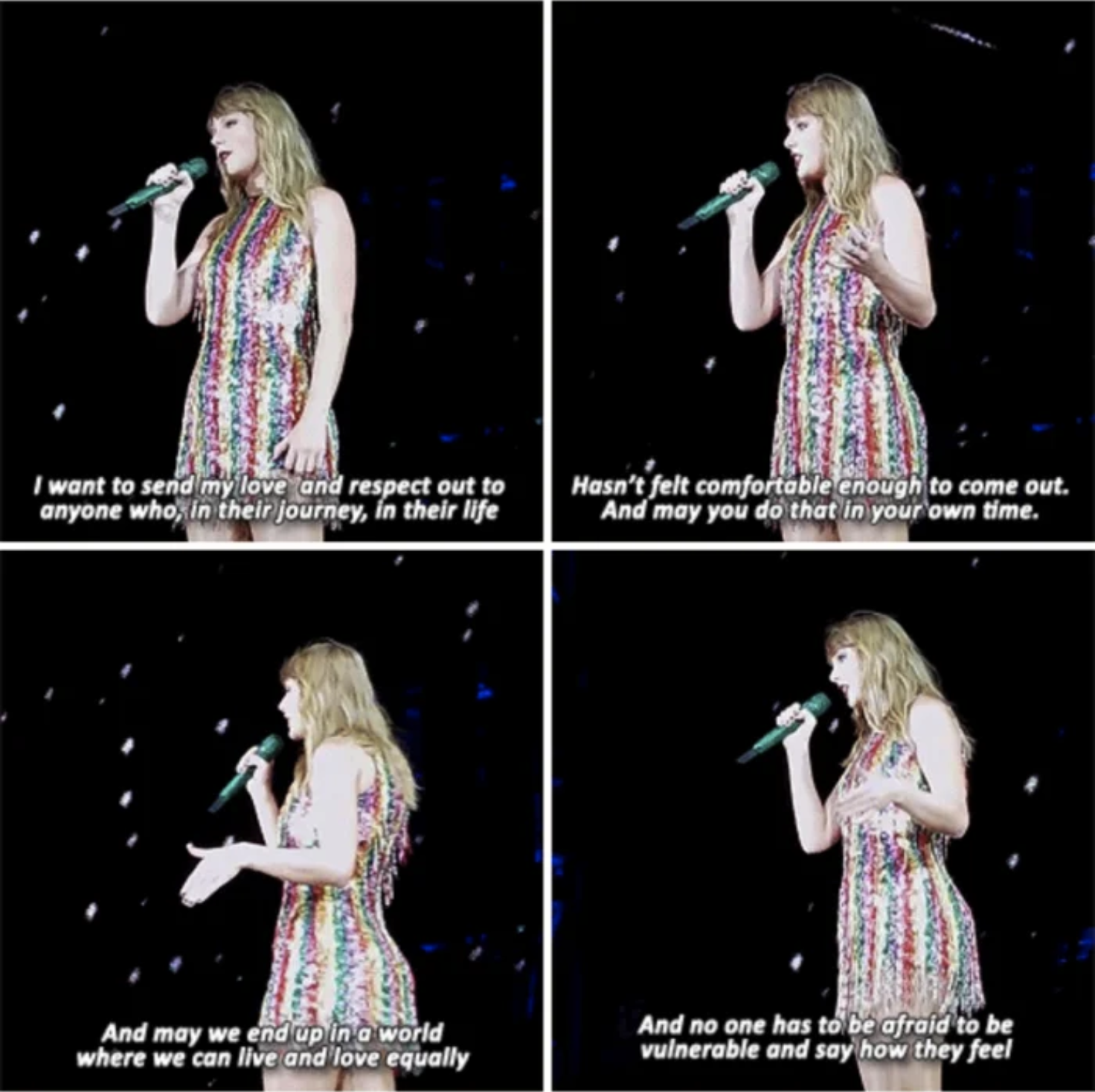 And it's safe to say fans are emotional about the whole thing.