Last night, Taylor Swift made an appearance on The Tonight Show With Jimmy Fallon to perform a song from her new album, Reputation.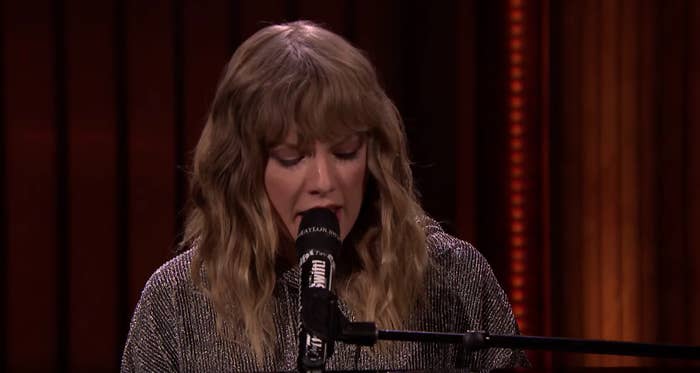 The show was the first back after Jimmy's mother, Gloria, died just over a week ago. At the beginning of the episode, he paid an emotional tribute to her, during which he said this: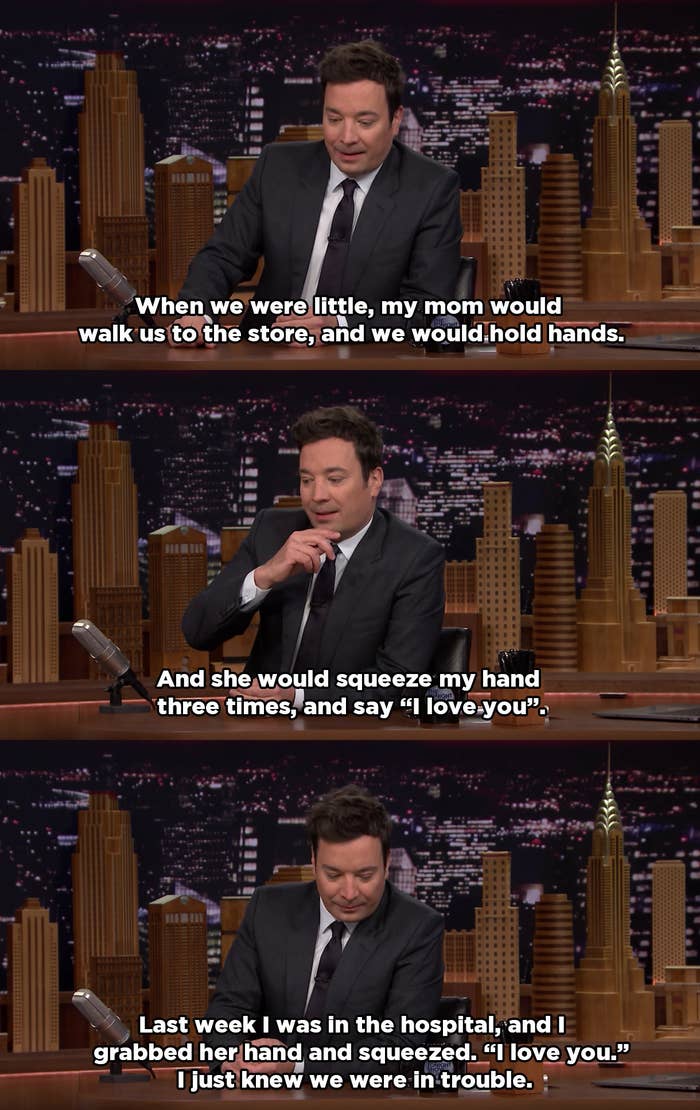 If you're familiar with "New Year's Day", you'll know it includes a lyric about your loved one squeezing your hand three times.
After the show ended, Mike DiCenzo, a writer and producer for The Tonight Show, tweeted a beautiful story about Taylor's performance.
He revealed that Taylor hadn't actually been scheduled to perform on the show, but they wanted to do something special for the first show back, and when they asked her Taylor said yes without hesitation.
Jimmy hadn't told that story about his mother before, and nobody had heard "New Year's Day" – so when Taylor sang that specific lyric, everyone started to cry.
As soon as Taylor finished the performance, she walked over to Jimmy and enveloped him in a huge hug, which DiCenzo said was "100% real emotion".
"Whatever you think of Taylor, she did something beautiful for Jimmy and our show today," DiCenzo tweeted. "And we're forever grateful."