On Friday, the newly crowned queen of surprise releases* Taylor Swift dropped her eighth album, Folklore, in a significant departure from her usual monthslong buildup to an album.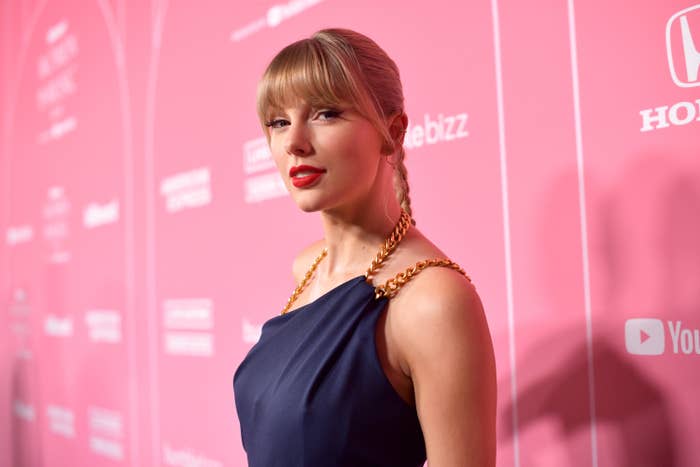 Of course, as soon as the album dropped, Swifties around the world began analysing the songs and decoding their lyrics to figure out exactly what they were about.
This album, however, was different from Taylor's previous works: In a prologue posted to her Twitter and Instagram accounts, Taylor said many of the songs were written from the perspectives of other people, both real and fictional.

It's been widely assumed by fans that "Betty" and "Cardigan" are two of the songs in the triangle, and there's been some debate over whether the third song is "August" or "Illicit Affairs".
It all stems from "Betty", a song told from the perspective of a person named James who is dating or in love with Betty, but has a summer fling with another girl.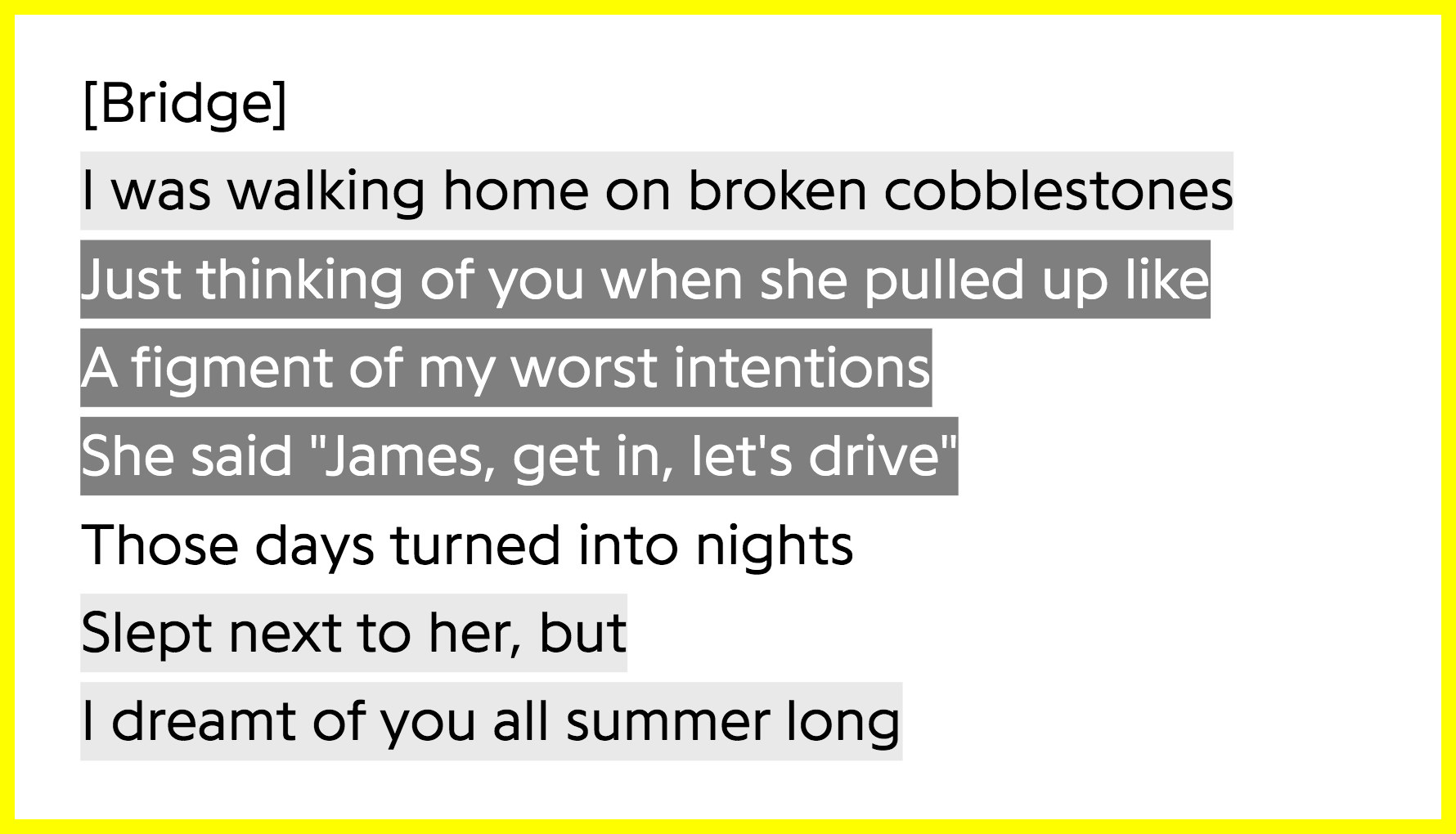 But in an extremely detailed and extremely mind-blowing post on Reddit, user tswiftconspiracist13 argues that the story goes deeper — and, in fact, every single song on the album connects to tell it.
Let's take a look at the theory, song by song...
It all begins with "August", which is told from the perspective of the girl James cheats with. It tells the story of a short-lived summer love, and just like "Betty", this song makes reference to the storyteller asking someone to get in their car.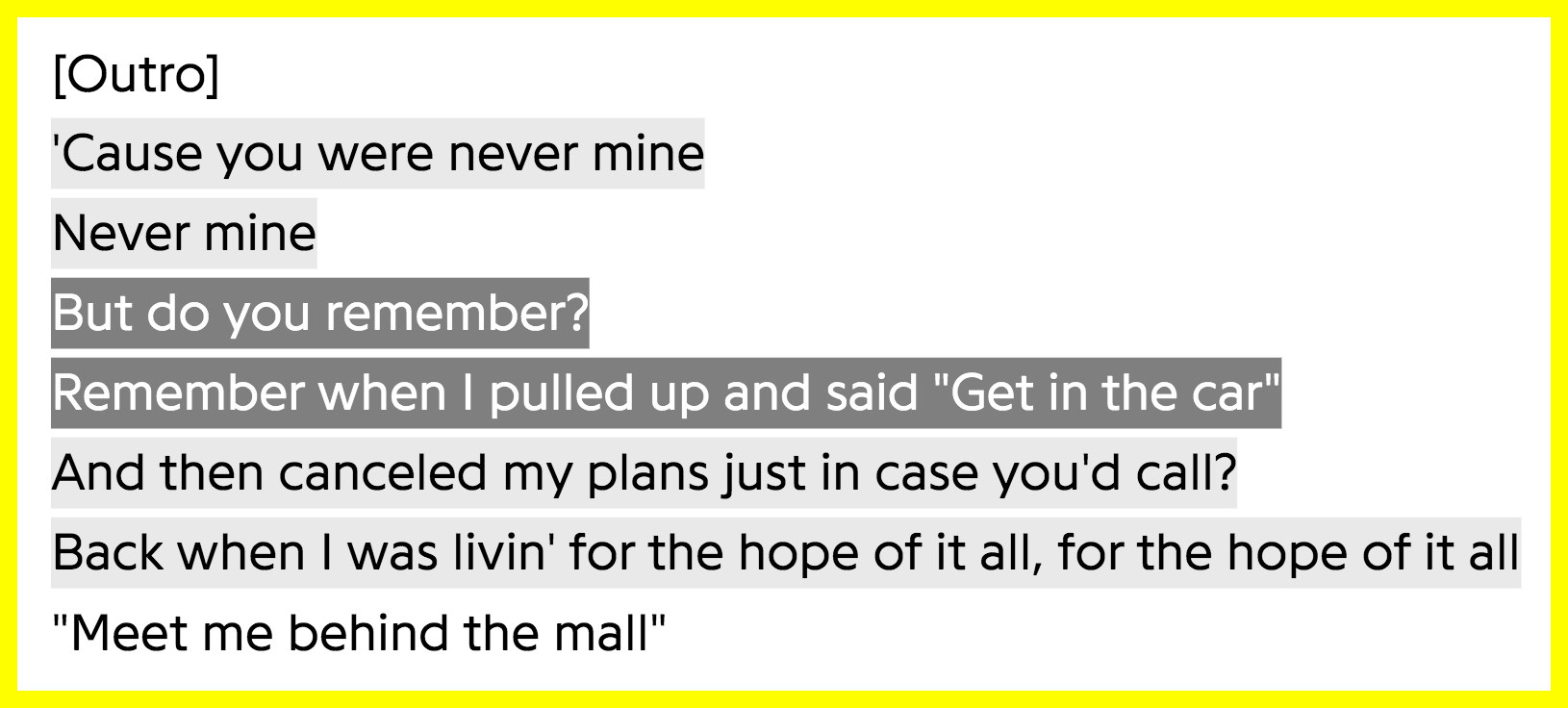 Then, of course, there's "Betty", where James comes back to school after his summer fling and finds out Betty knows he cheated.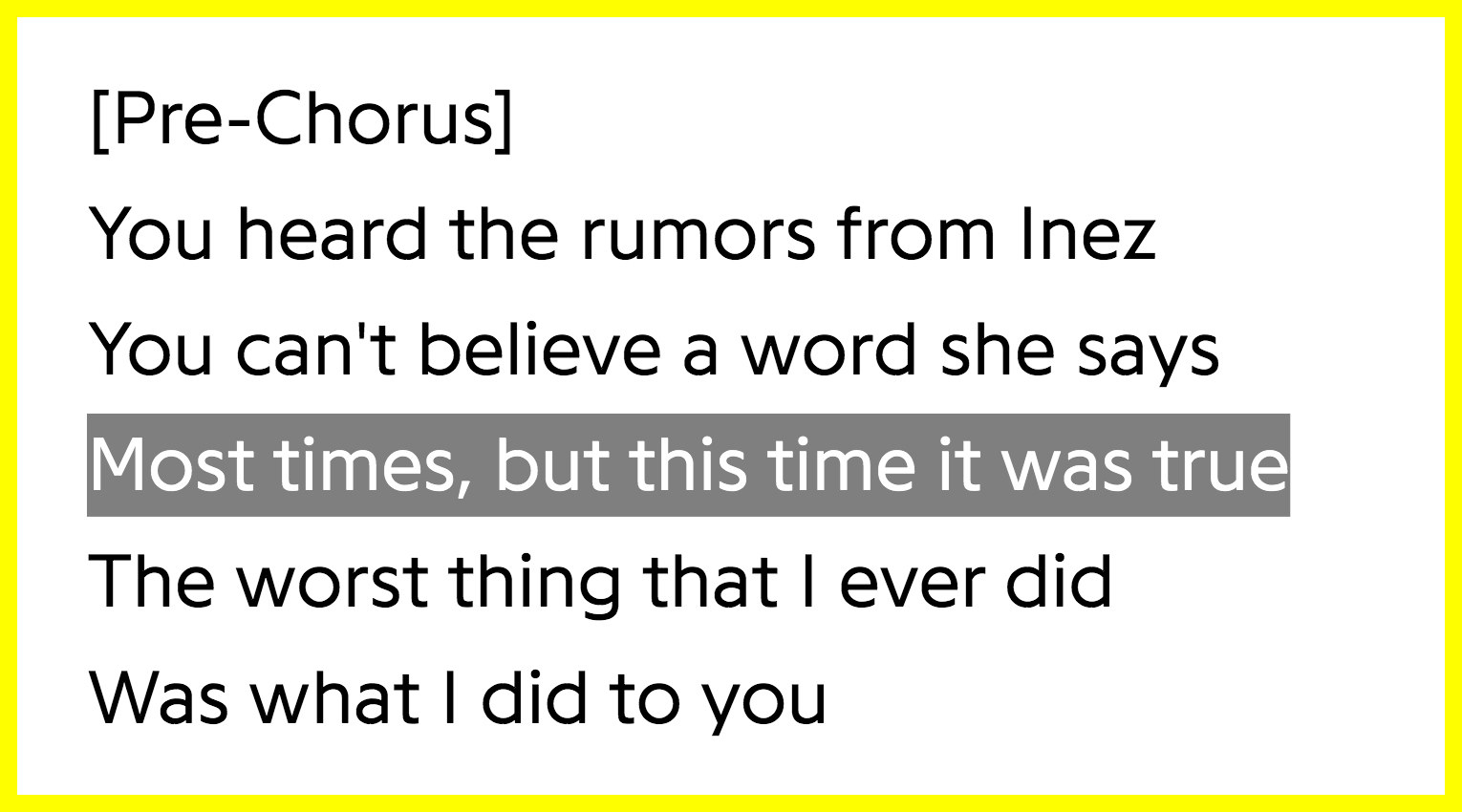 Because then comes "Cardigan", which fans have theorised is from the perspective of Betty finding out about James' affair, and deciding to continue their relationship.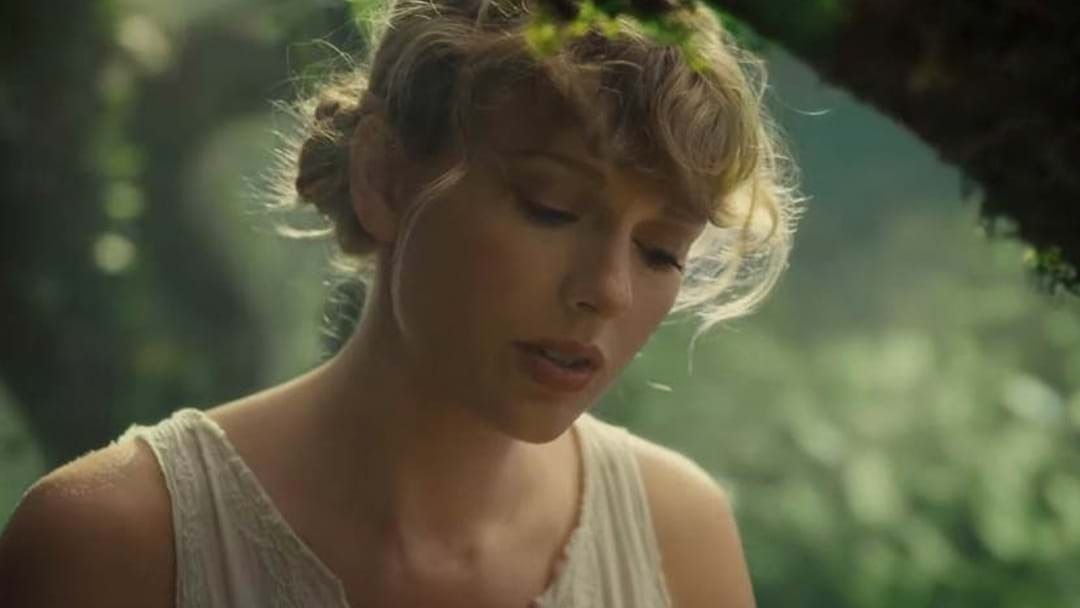 Most fans agree that "Betty", "August", and "Cardigan" are the songs Taylor was referring to when she said the Teenage Love Triangle was a collection of three songs. But Redditor tswiftconspiracist13 argues it goes further than that...
Like, we can't discount "Illicit Affairs", which could also be told from the perspective of the same ~other woman~. After all, it says their affair ended "with meetings in parking lots", and in "August", the storyteller asks their lover to "meet them behind the mall".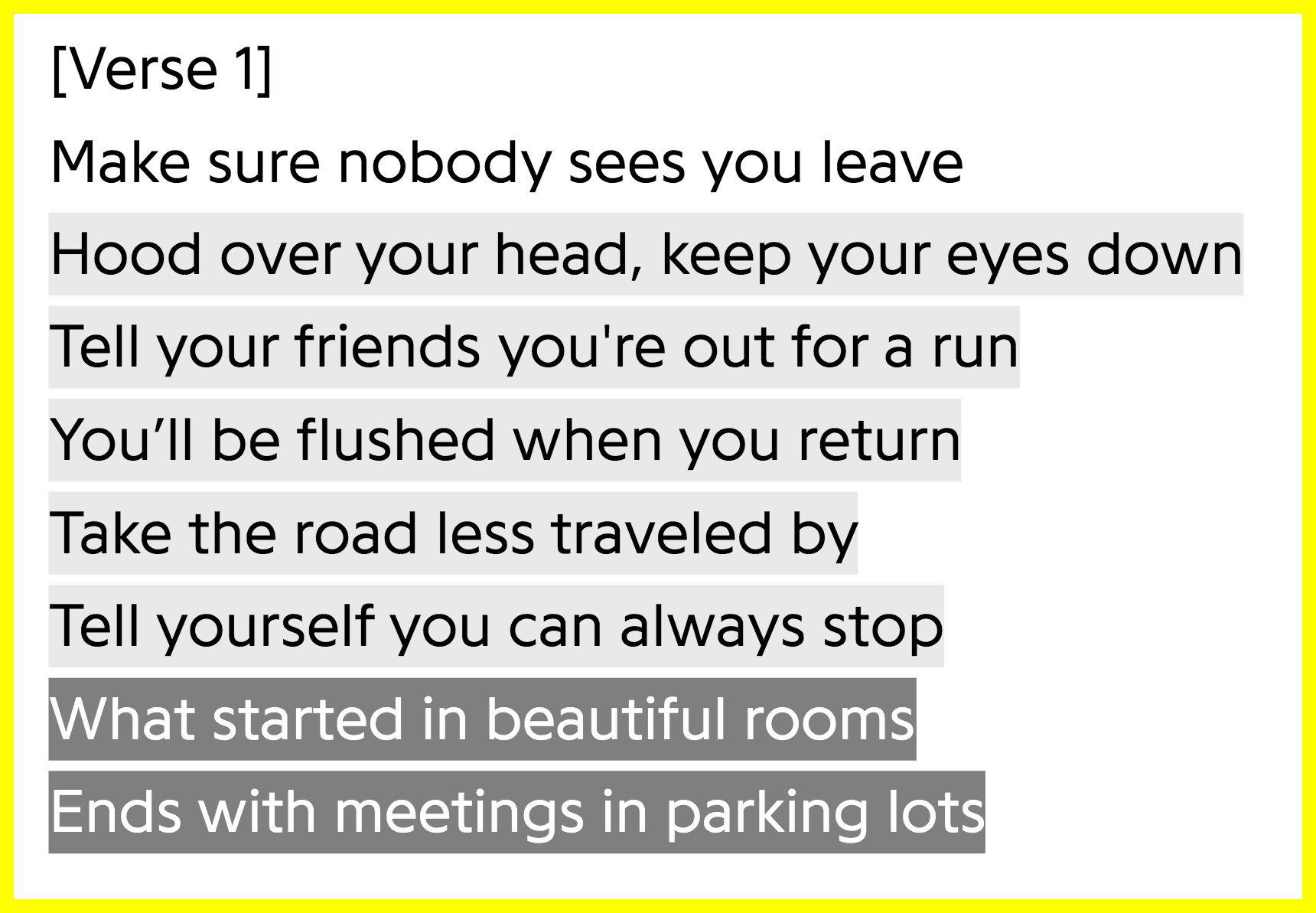 Then, the theory goes, "My Tears Ricochet" tells the story of James's funeral, which Betty attends despite the demise of their relationship.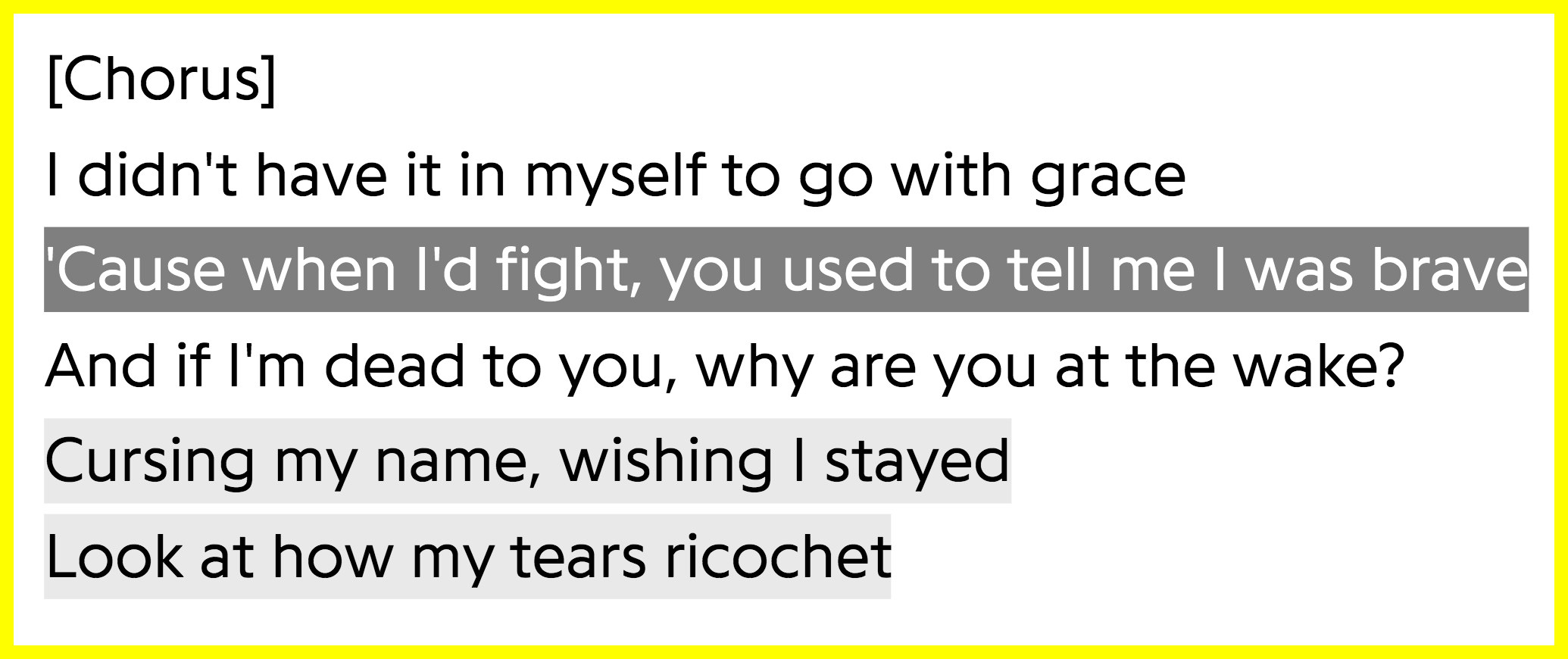 After that comes Betty dealing with the aftermath of James's death in "Hoax", and moving to the house in Rhode Island in "Mad Woman" after remarrying and escaping her old town, which is referenced in "The Last Great American Dynasty". It's all connected!
In fact, that's where we're introduced to the character of none other than Taylor Swift, who moves into the Rhode Island house fifty years after the James/Betty/other woman love triangle plays out.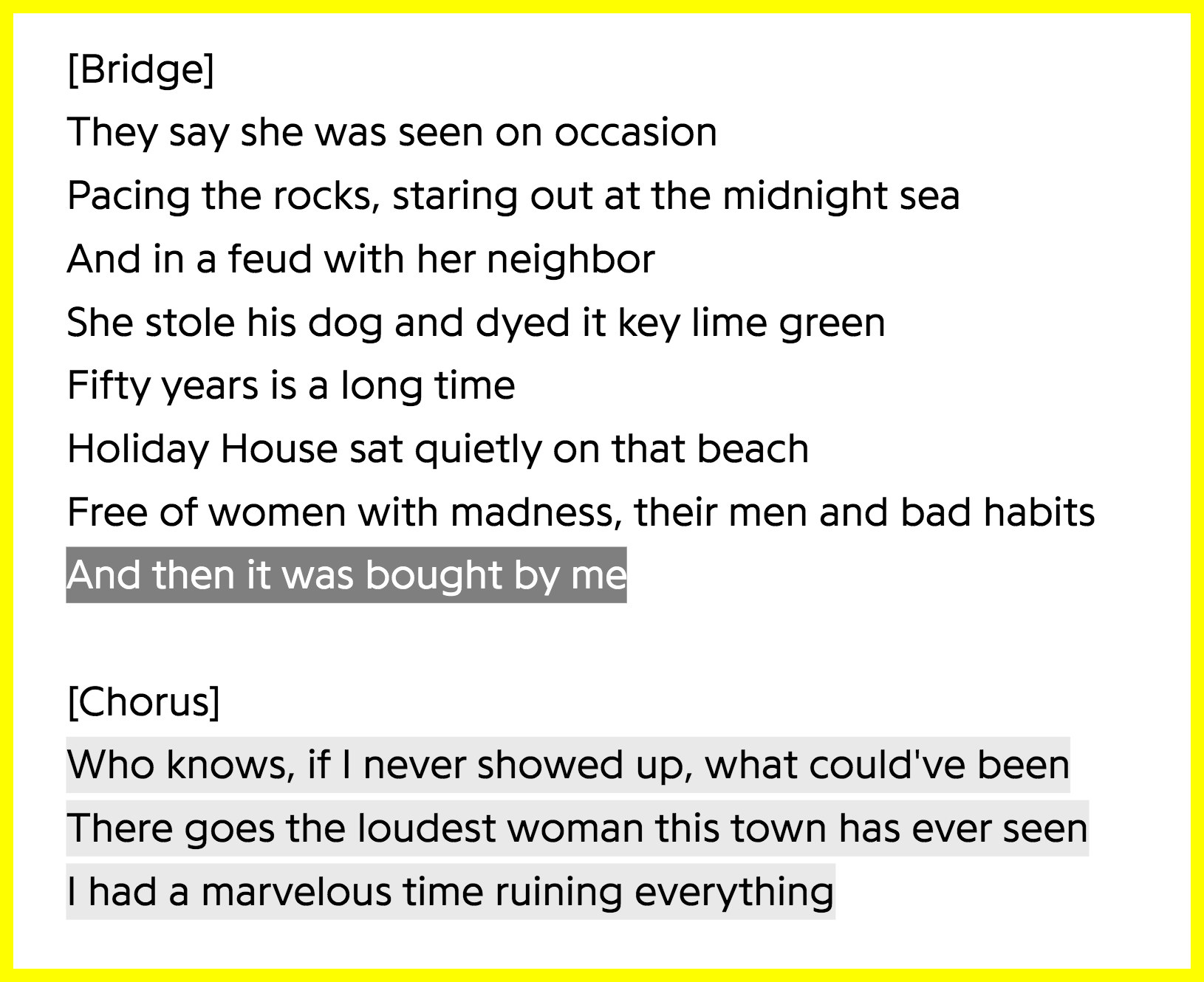 And on the remainder of the album, we get to know the new character in the context of her childhood — in "Seven" — and her adulthood and relationships in "Invisible String", which makes reference to the whole thing being connected by fate.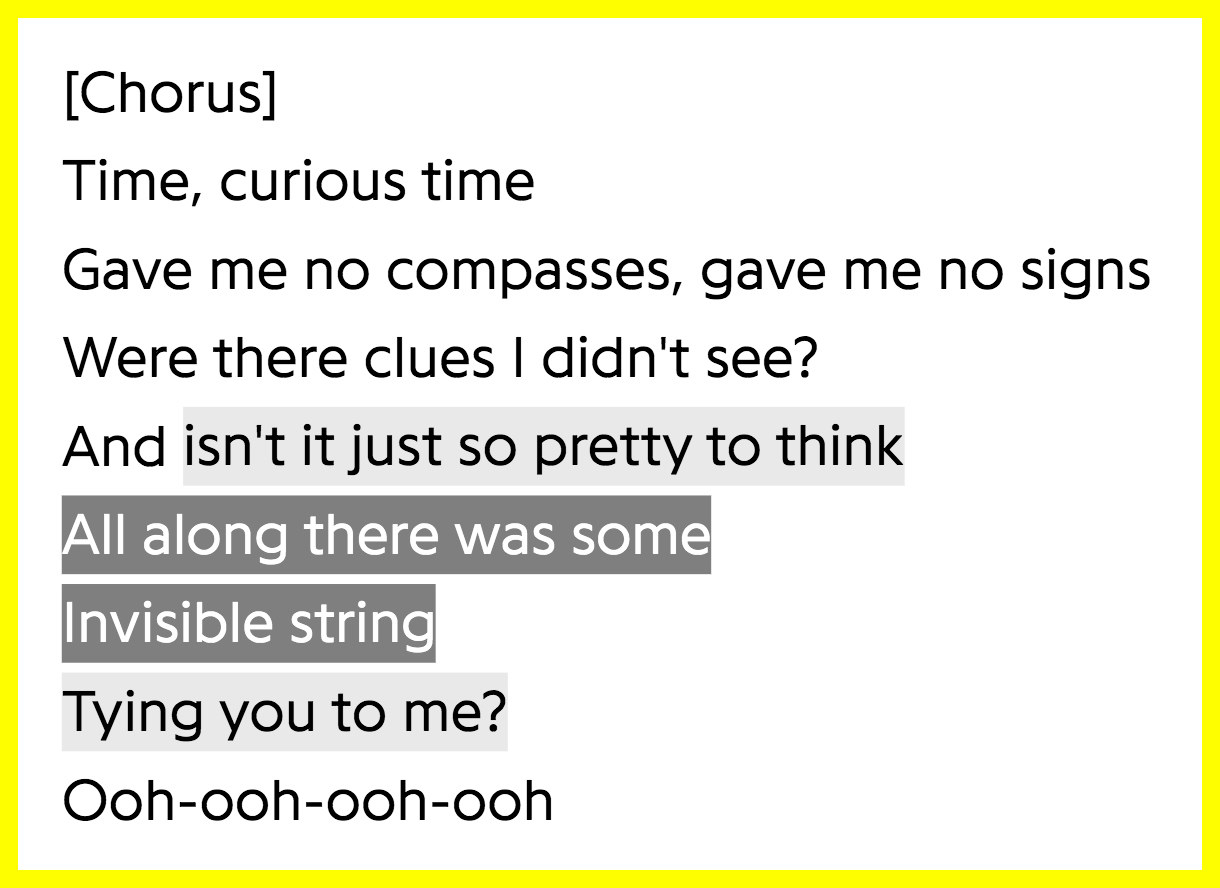 Now, I think we can agree the songs have other meanings, and this is just one interpretation. But IT IS A REALLY DAMN COOL ONE.
And it's safe to say Swifties agree, with a tweet about the theory racking up more than 35,000 likes over the weekend.