Because on Monday, Taylor released a brand new annotated version of the "Cardigan" music video, and as is tradition, she revealed a bunch of Easter eggs and behind-the-scenes details that fans may have missed.
Here's everything she revealed...
1.
The old portrait of a man on top of the piano is actually a photo of Taylor's grandfather, and the artwork next to it was something Taylor herself painted at the beginning of quarantine.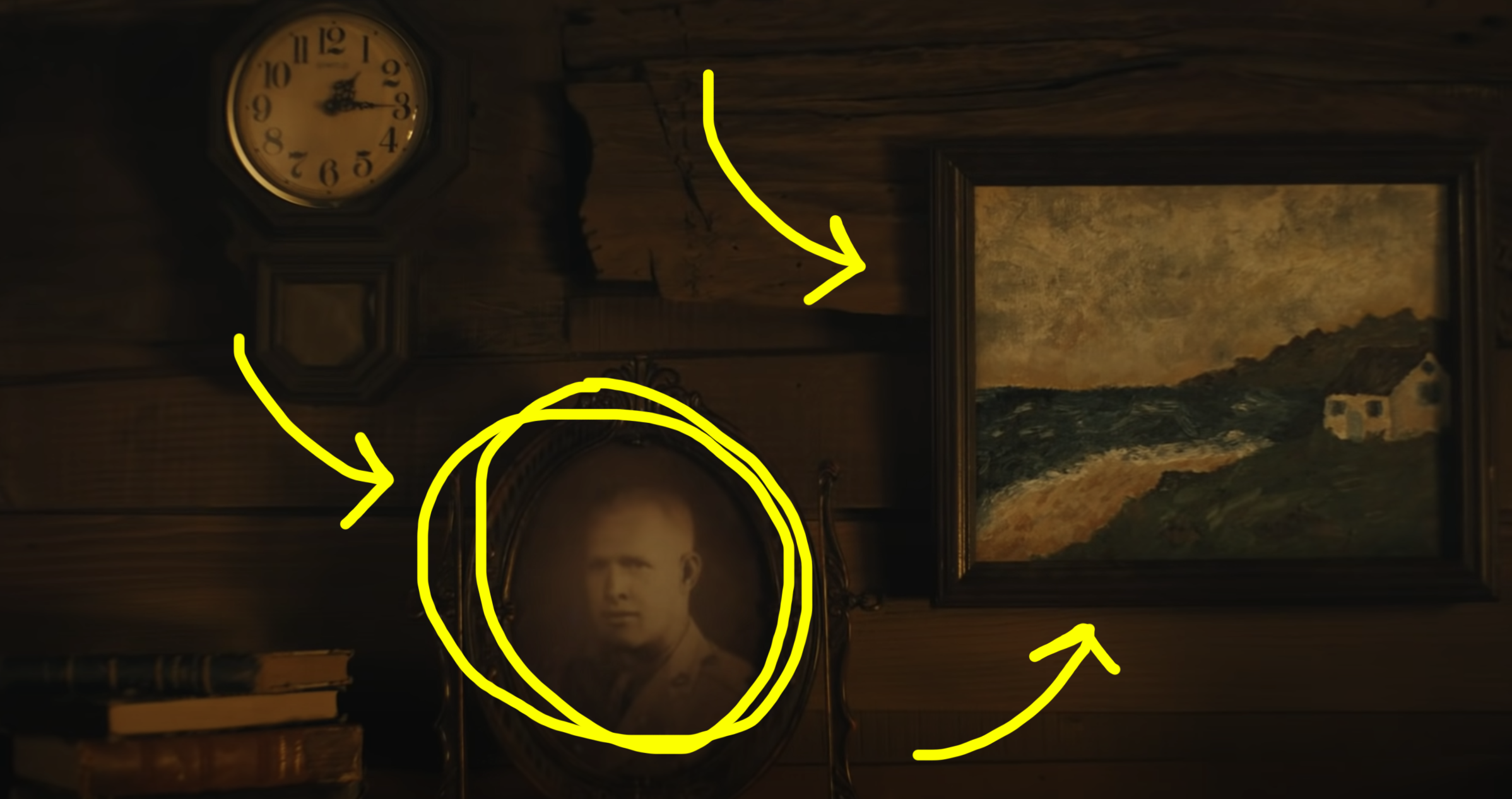 2.
Also, of course, the hands on the clock point to 1 and 3, because Taylor's favourite number is 13.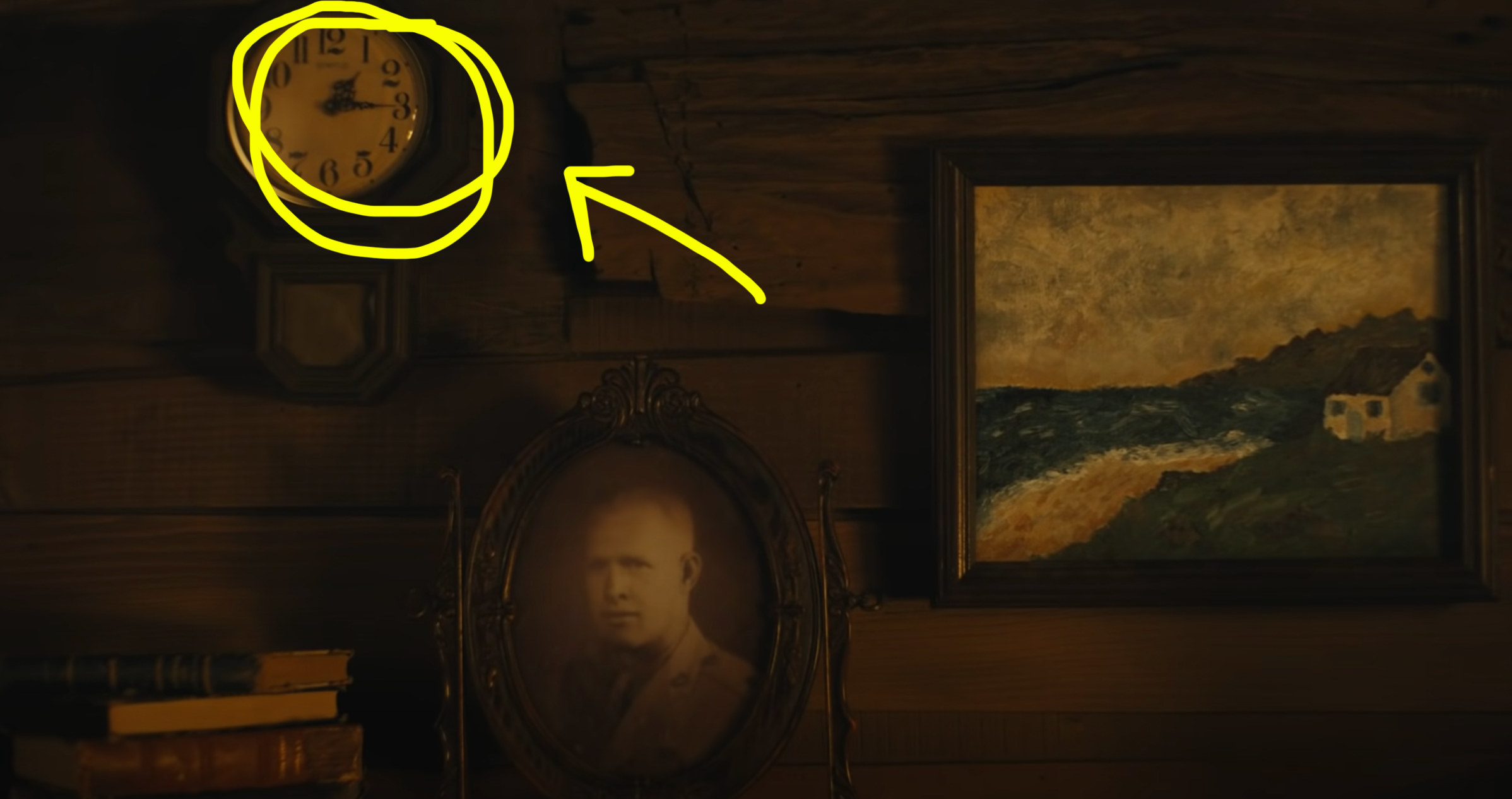 3.
The video gives some backstory into Taylor's collaboration with The National's Aaron Dessner, who produced the majority of the tracks on the album and who Taylor met at a concert in Brooklyn last year.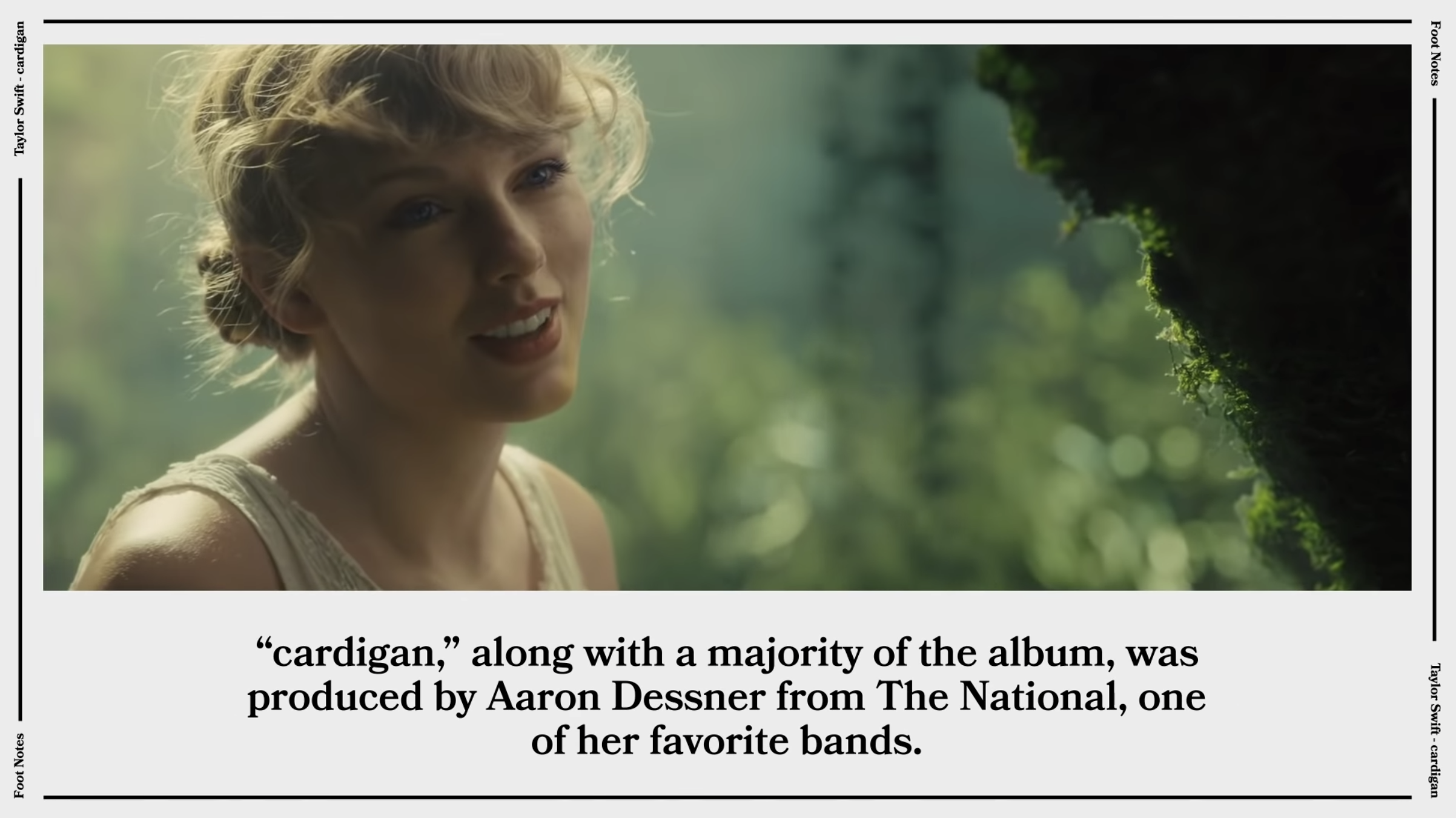 4.
The video was directed by Taylor herself, and she worked with Oscar-nominated cinematographer Rodrigo Prieto who previously worked on "The Man".
5.
The annotated video also gives some behind-the-scenes info on how the music video was filmed during the COVID-19 pandemic, revealing that Taylor did her own hair and makeup and wore her own clothes.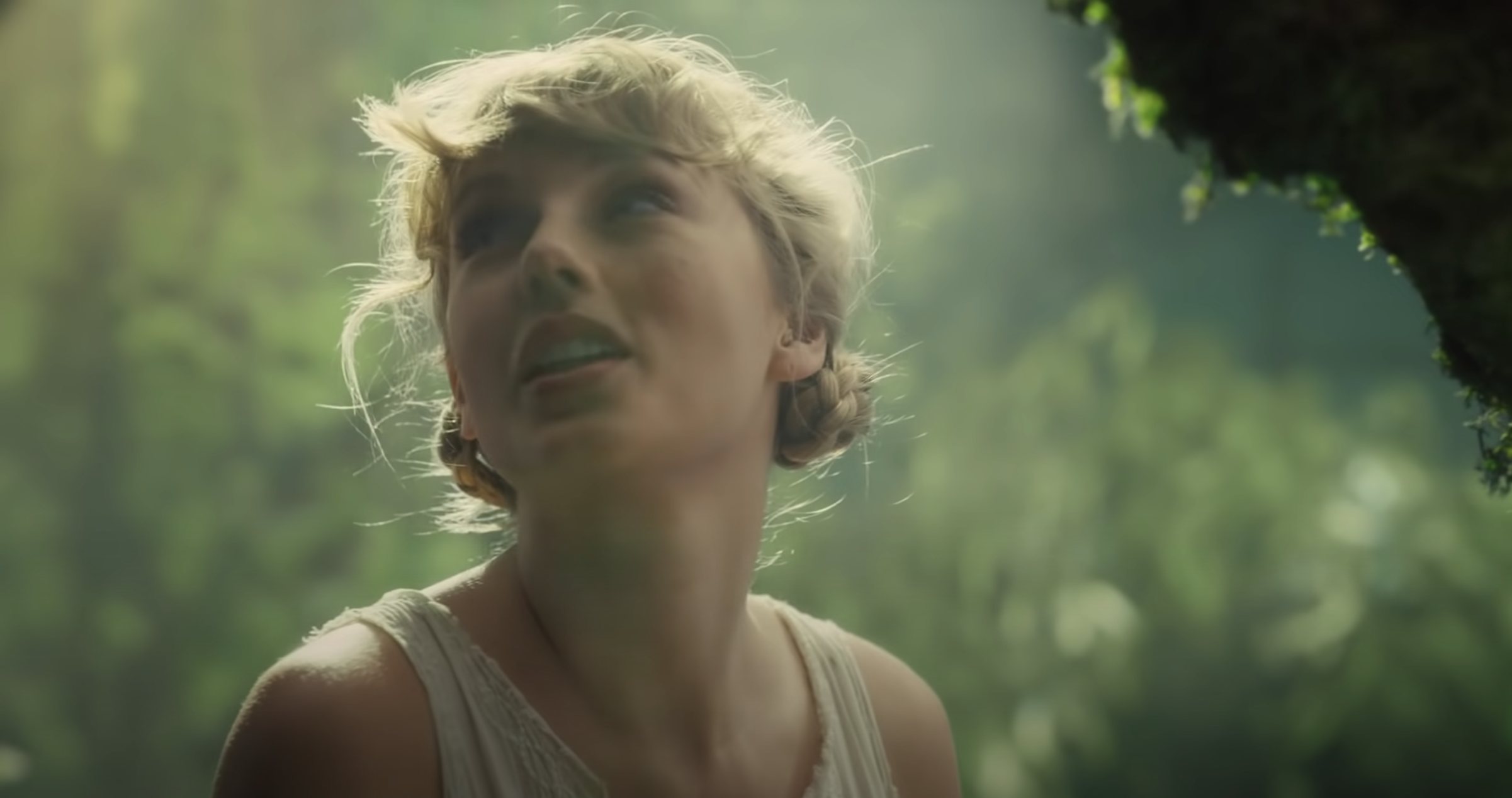 6.
They also went to great lengths to maintain social distancing and health standards on set, including having a health inspector on hand to spray down props between every take.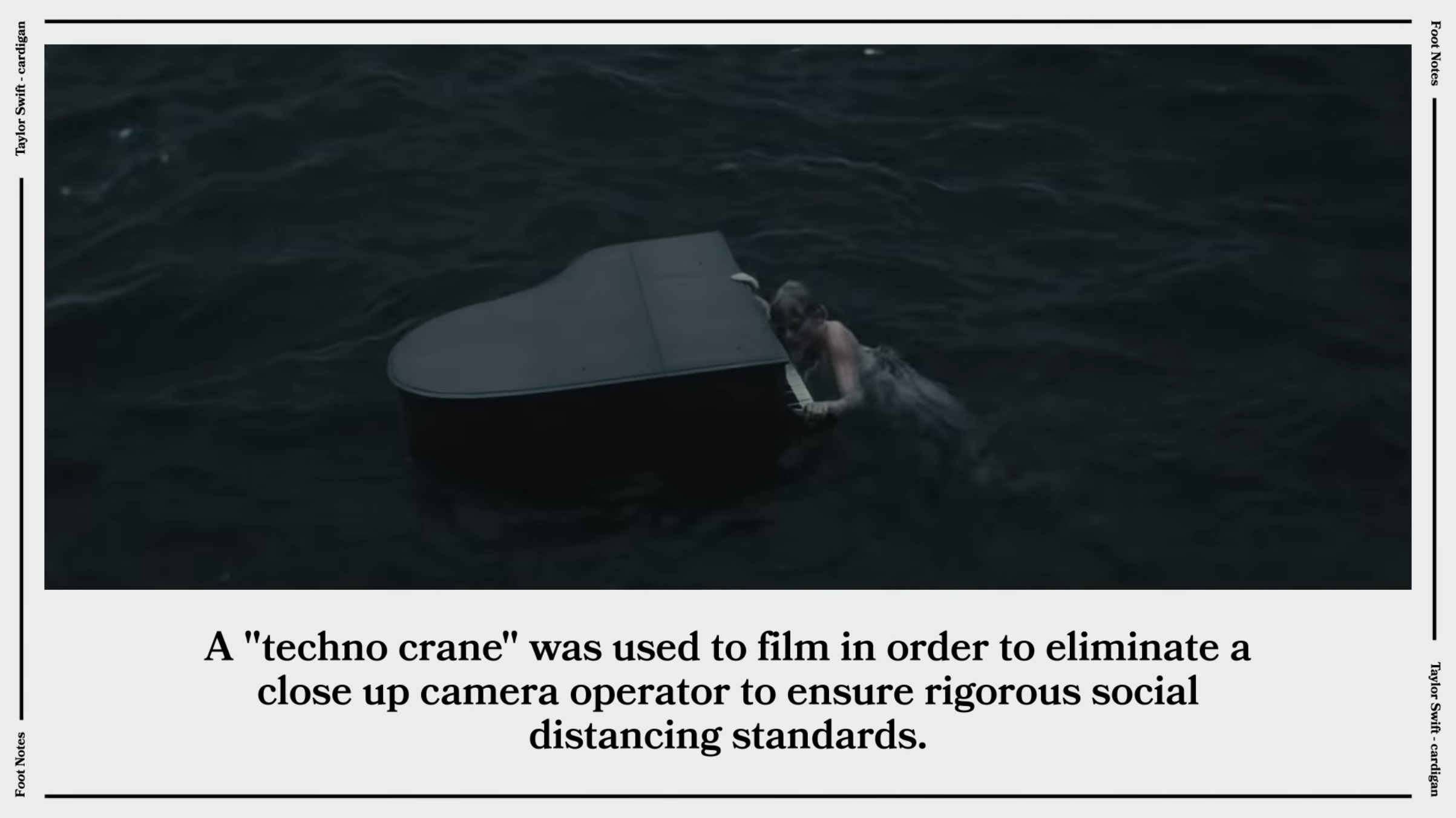 7.
Of course, the album release was a total surprise to both fans and Taylor's record label, so Taylor wore an earpiece on set so no one else could hear the song out loud.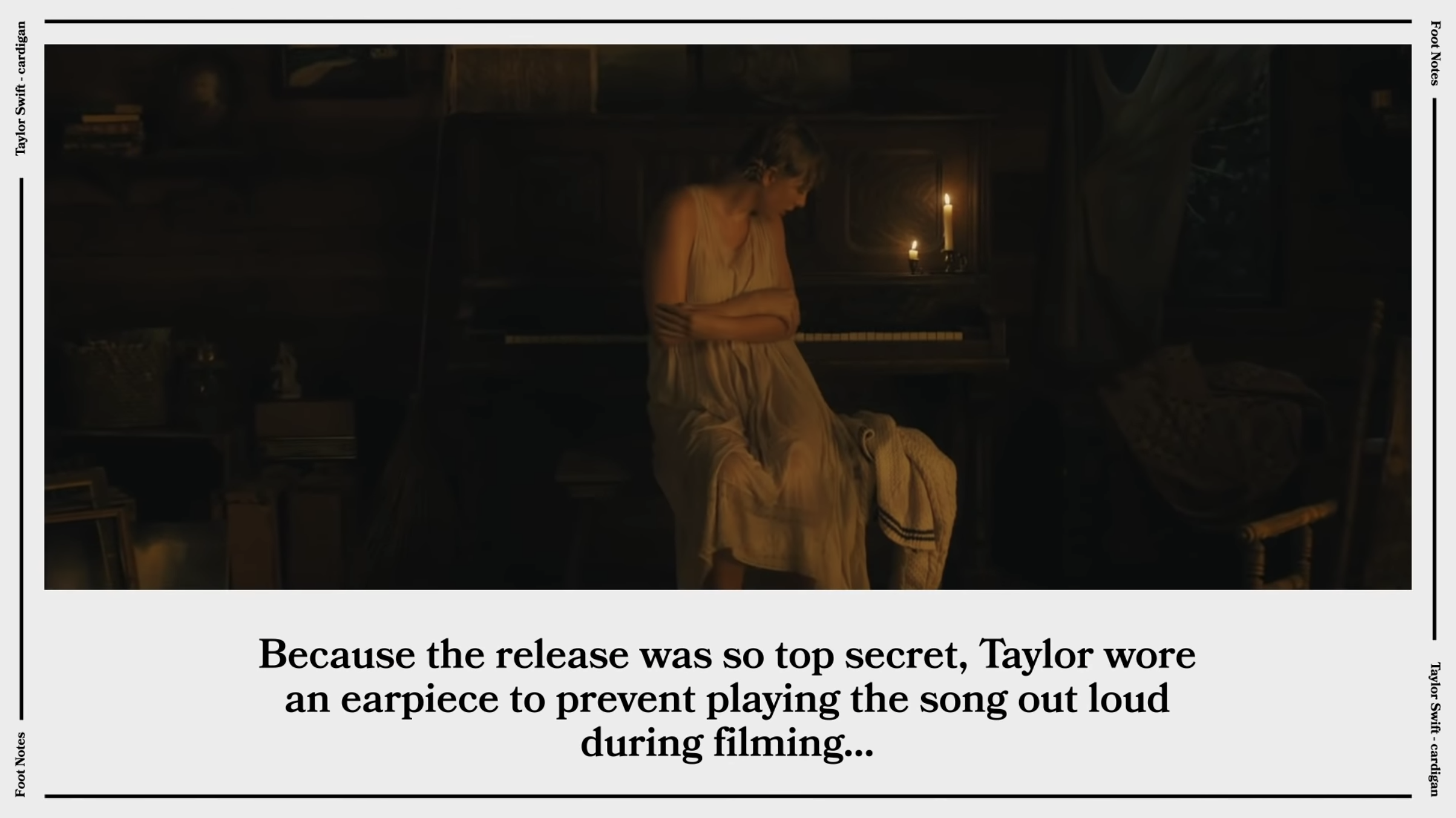 8.
And the album's title, Folklore, was added to the piano using visual effects just hours before the music video dropped.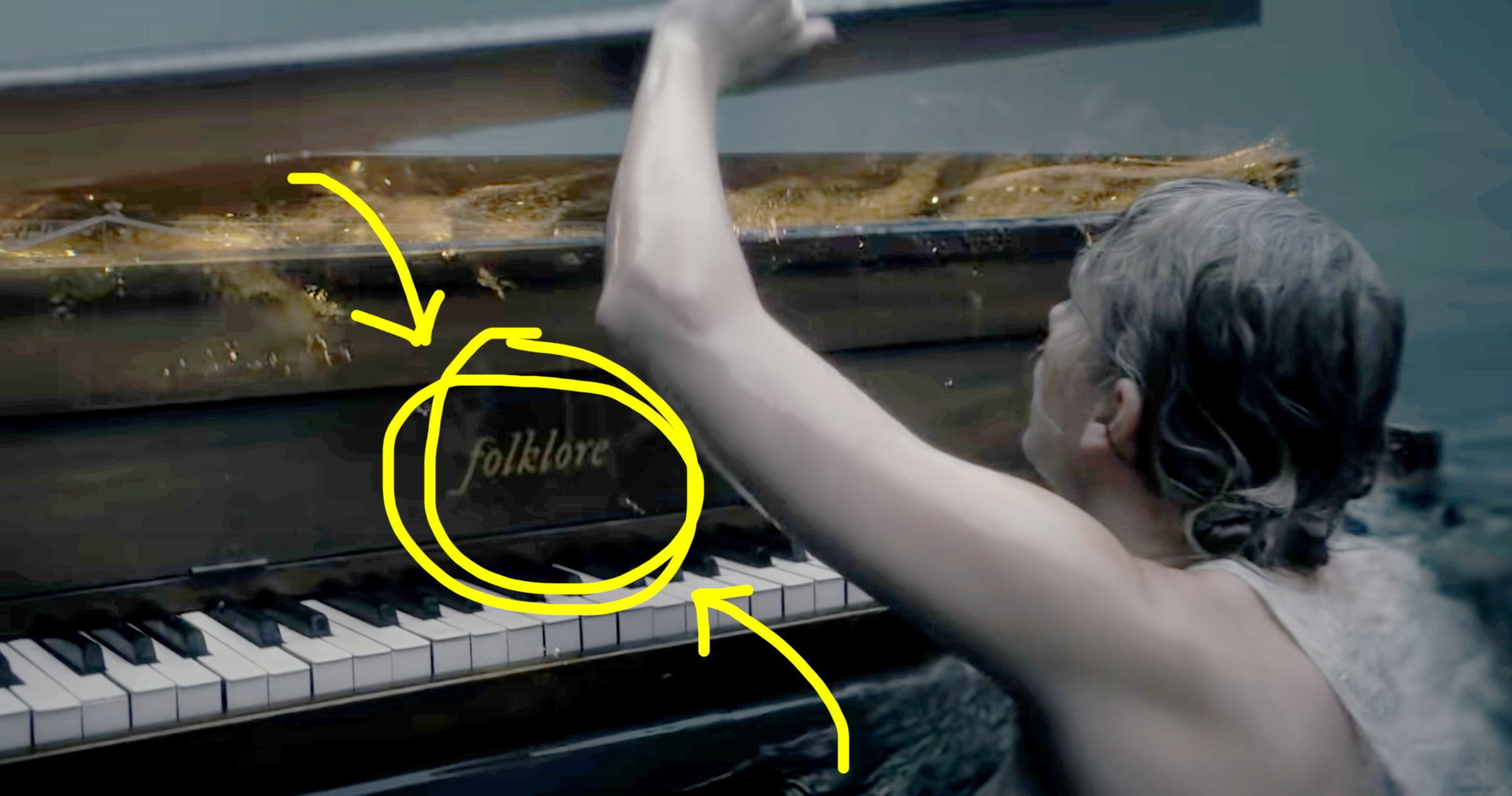 9.
The annotated video also provides some insight into the storyline of "Cardigan", explaining that each scene represents the different stages of a relationship.