Last night, Taylor Swift and Brendon Urie opened the Billboard Music Awards with the first ever performance of their brand-new single "Me". Obviously, it was iconic, and invented too many things for me to list right now.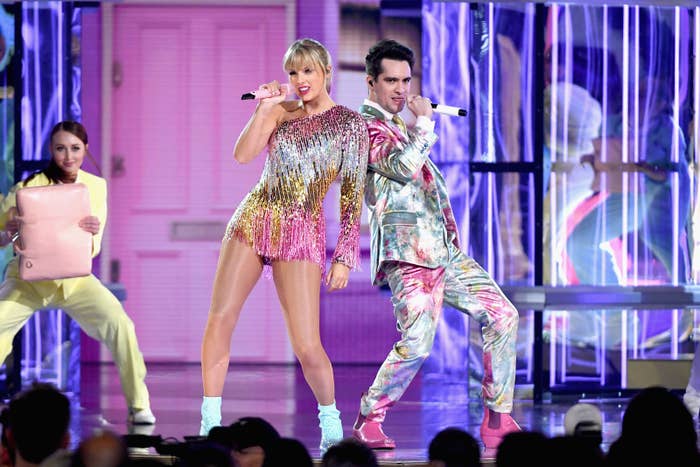 But this is Taylor Swift we're talking about, so we obviously couldn't just relax and enjoy the performance, because we're currently on a scavenger hunt for any and all clues about her upcoming seventh album.
First of all, Taylor's entrance onto the stage mimicked the opening of the Reputation Tour. This time, though, the stage was all bright colours and glitter, indicating what's to come with the TS7 era.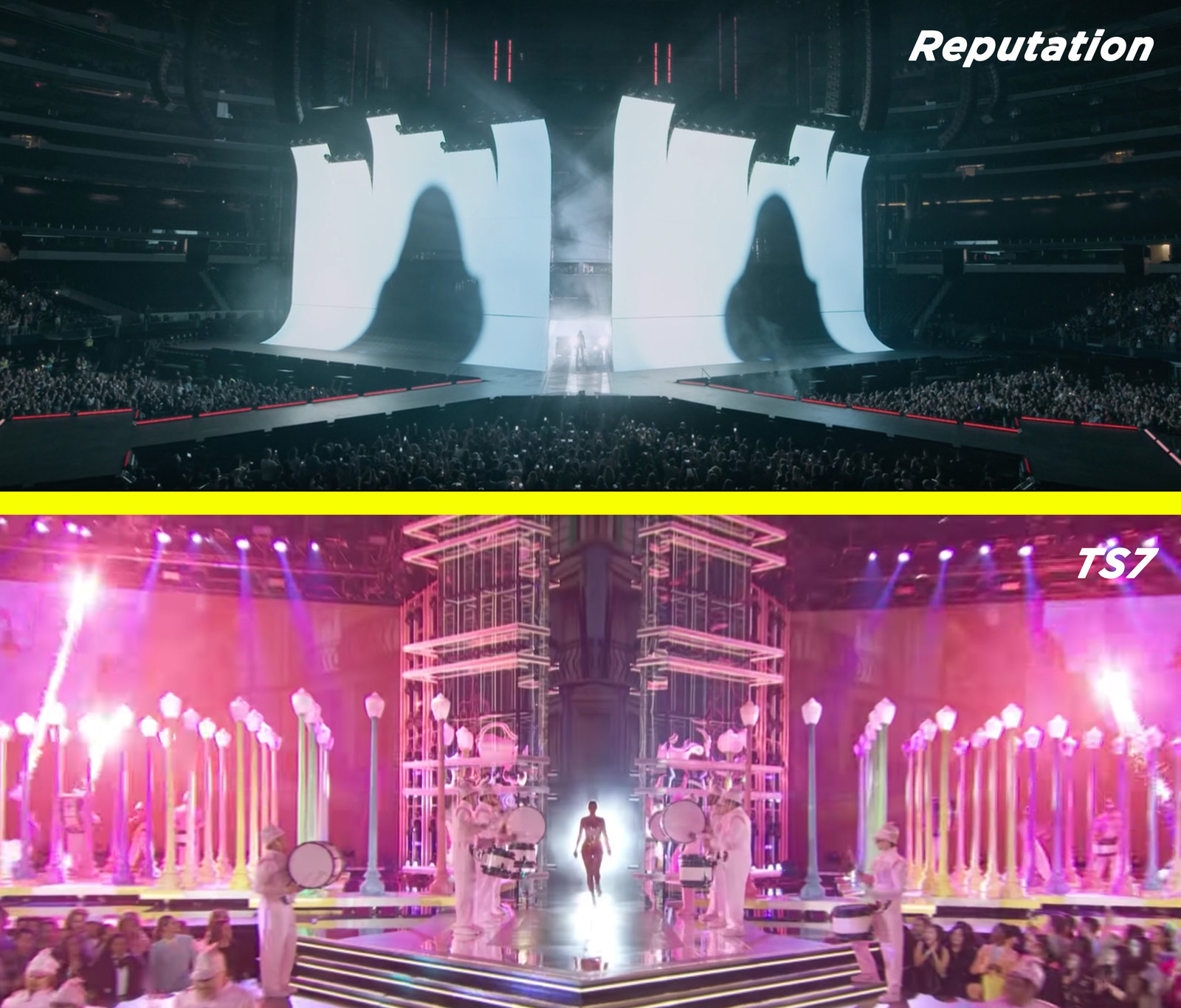 If you look closely, you can see what appears to be a building on the screen behind Taylor.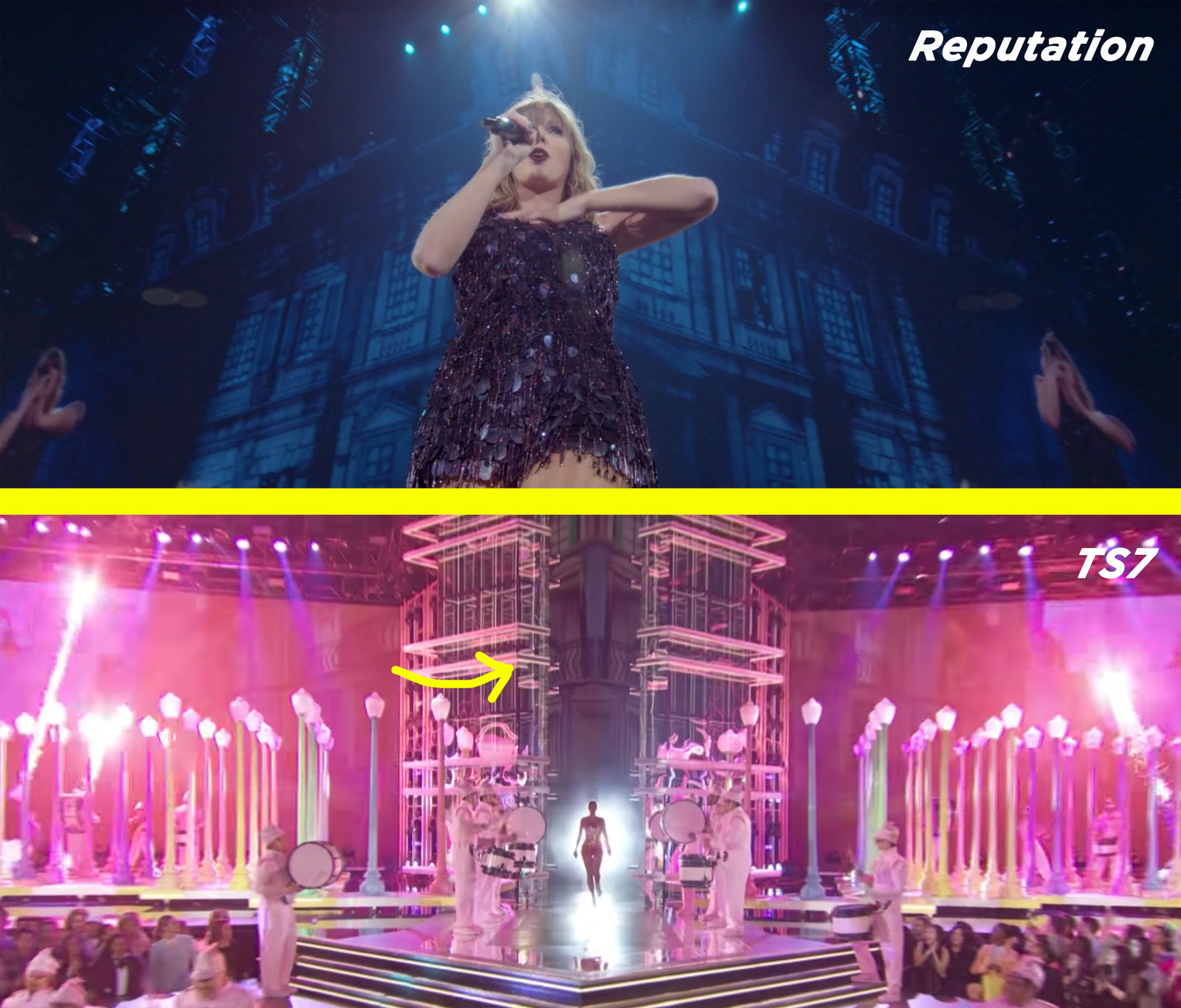 Fans are speculating that this is an indication that Taylor is rebuilding the metaphorical castle that crumbled with her reputation, which makes sense, as later in the performance the building appeared colourful and brand-new.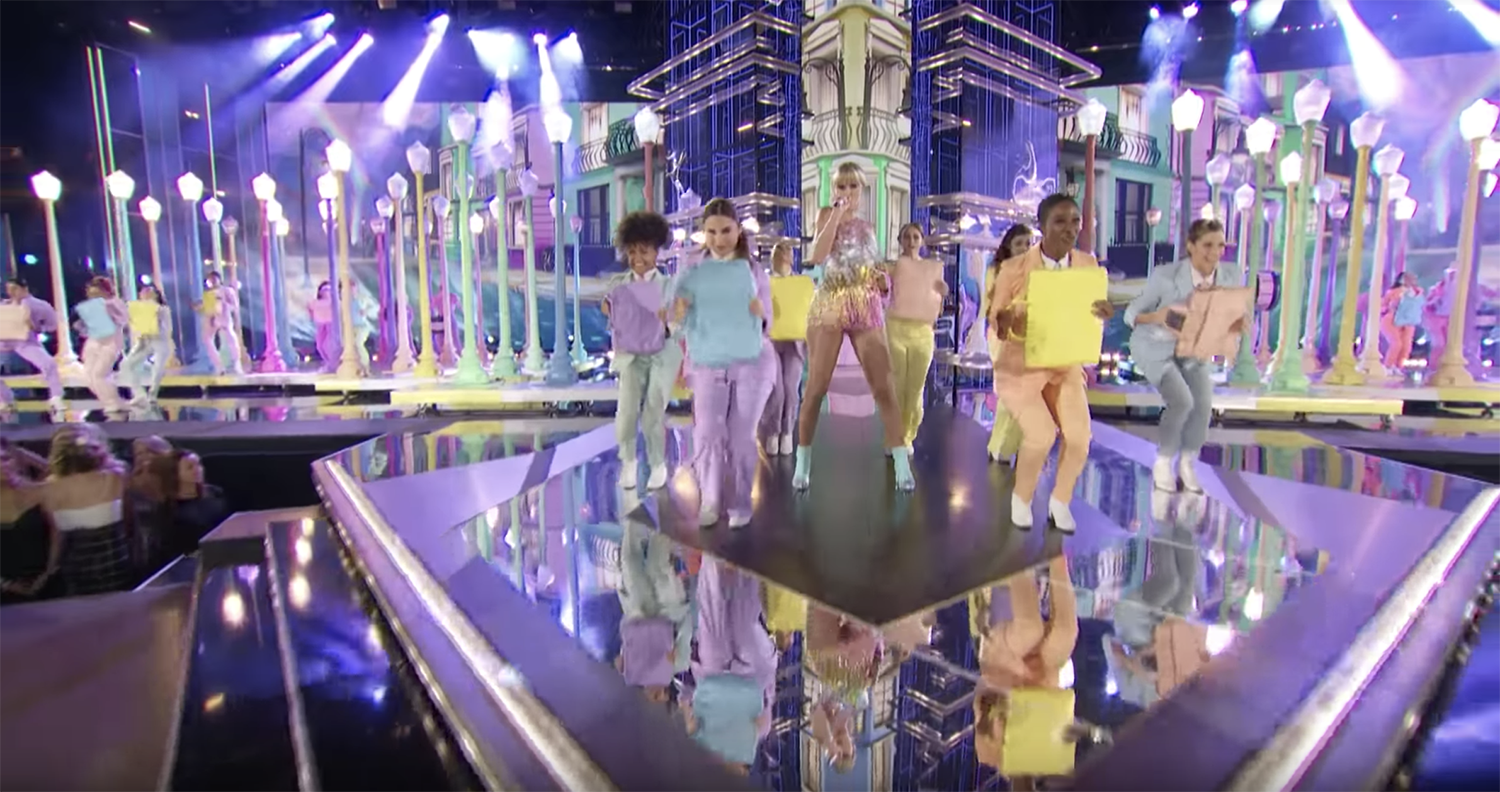 Of course, there's a marching band in the music video for "Me", but that could also be a reference to Taylor appearing as a member of a marching band in the music video for "You Belong With Me", which came out a whole decade ago.
Fans have noticed moments of Reputation Tour choreography in the performance of "Me", from the shoulder shimmy in "Gorgeous" to the "Getaway Car" slide.
Umbrellas are a huge part of the staging for this performance. It's pretty reminiscent of "How You Get The Girl" on the 1989 World Tour, when Taylor was surrounded by dancers with light-up umbrellas.
But that's not all! The umbrella Brendon uses to make his spectacular entrance is decorated with butterflies, which may reiterate the importance of the ~kaleidoscope~ of butterflies that appears in the music video for "Me".
Also, it's a tiny thing, but Taylor changed the phrase "spelling is fun" to "Vegas is fun", and fans think that might be an indication of what's to come when she performs the song on tour.
Of course, the theorising didn't just stop with the performance. Let's take a look at Ms Swift's red carpet look, shall we?
First of all, we should take a close look at Taylor's earrings. In her left ear, she wore a single shooting star, and in her right, a frankly glorious cuff of many stars.
Are palm trees and multiple stars ringing a bell for anyone? Like, the Instagram photo that got fans freaking out about the potential for TS7 in the first place???
And it doesn't end there — let's take a look at Taylor's rings!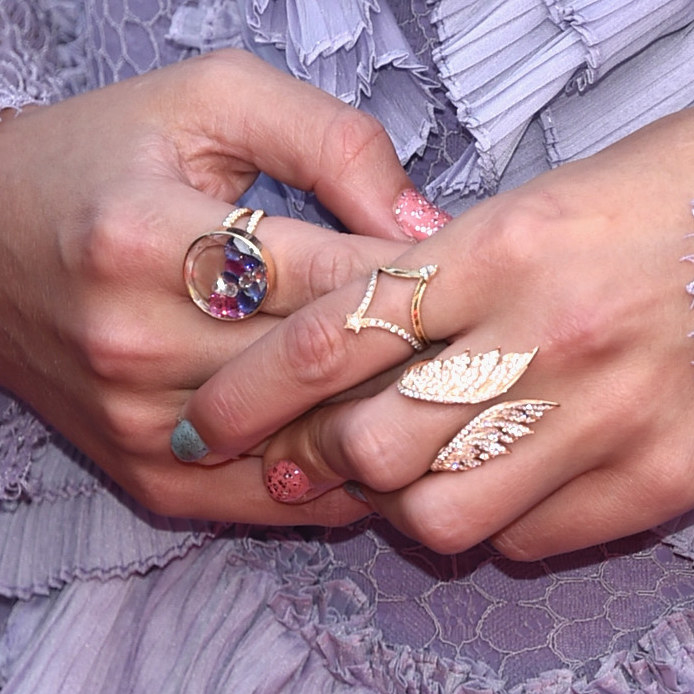 One fan even went so far as to point out the two rings she's wearing stacked on her index finger ~kinda~ looks like one of the five fence holes that have become a fandom meme since Taylor laughed about it in a recent interview.
But the ring we really need to be focusing on is the one on Taylor's other hand — a clear stone containing pink, purple, and blue jewels.
And what's that ring called, you probably aren't asking??? It's called the KALEIDOSCOPE shaker ring.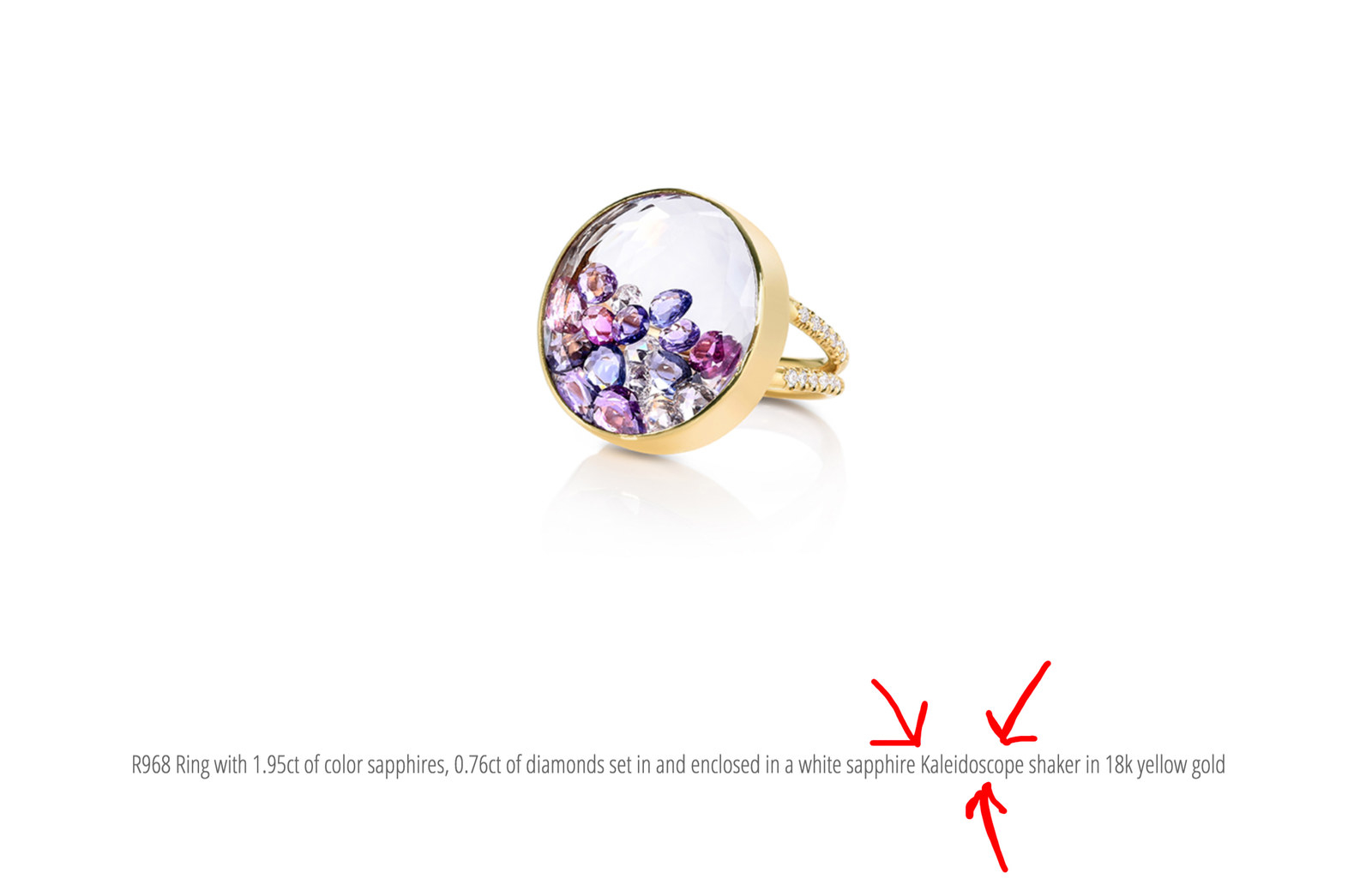 In conclusion: Je suis very, very, not calme.