On Sunday night, Taylor Swift took full ownership of the American Music Awards. She was honoured as Artist of the Decade, took home five ~other~ awards, and gave us a career-defining performance that really does belong in the history books.
The performance started off with a few lines from "The Man" and segued into classics like "Love Story", "I Knew You Were Trouble", and "Blank Space" before Taylor invited Halsey and Camila Cabello onstage for a few bars of "Shake It Off"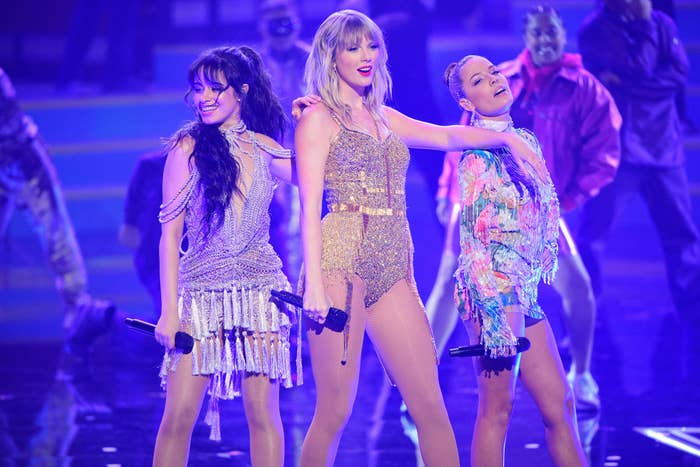 But of course, this is Taylor Swift, and it wouldn't be a Taylor Swift performance without a hefty dose of hidden details and Easter Eggs that make it even more satisfying to watch.
Here are all the details fans have noticed so far...
While she sang "The Man", Taylor wore a shirt covered in the names of her first six albums — the ones whose master recordings are owned by Big Machine Records. We all know by now how ~that~ went.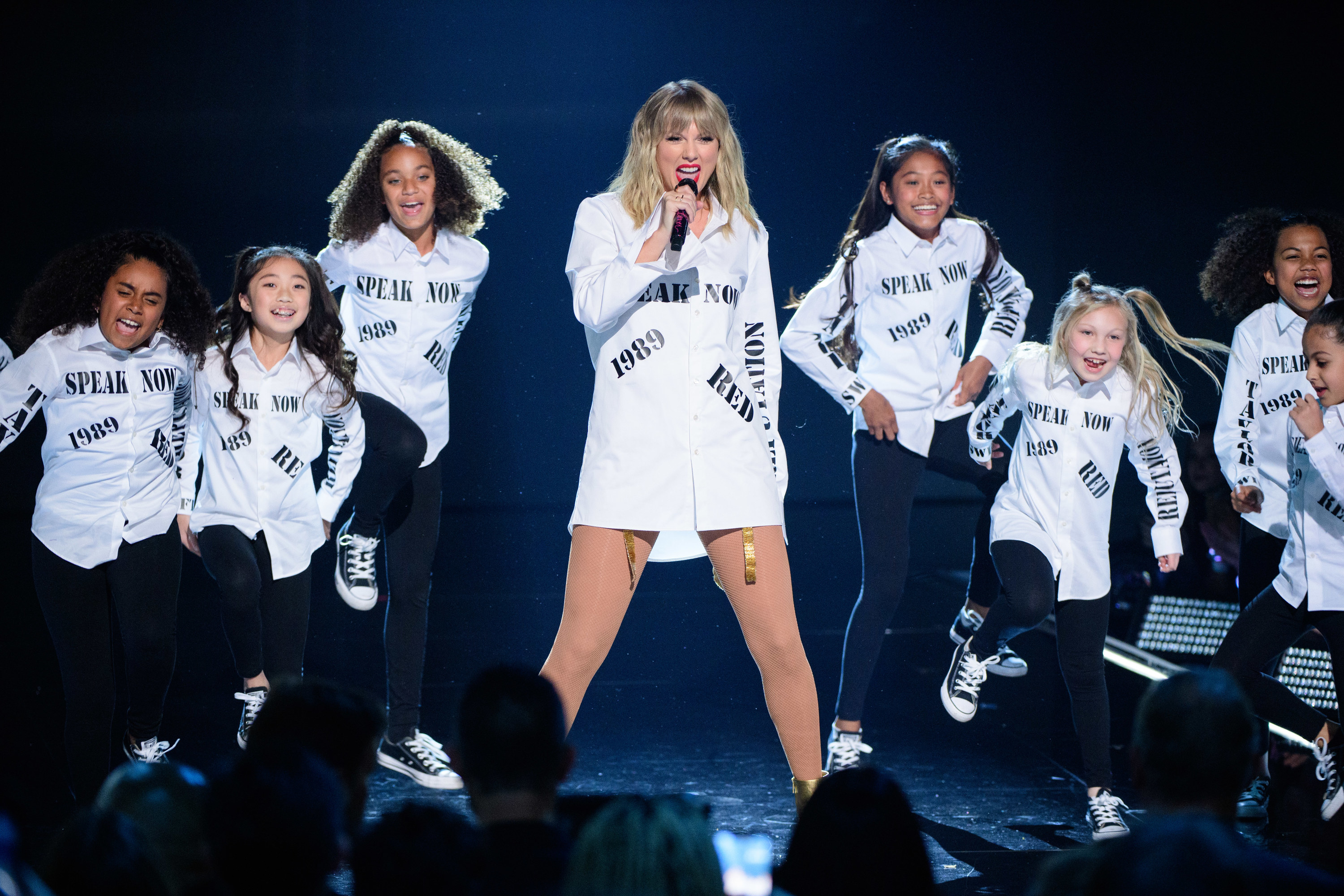 She performed this segment of the medley surrounded by girls all dancing around and wearing the same shirt, symbolising her innocence in the early years of her career.
One Tumblr user also pointed out the similarity between Taylor's shirt and the cover of the Dixie Chicks' Shut Up & Sing, a documentary about the scrutiny the band faced after speaking out publicly against President Bush in 2003.
The microphone Taylor was using for her performance was emblazoned with the title of her newest album, Lover — the first one she owns in its entirety.
And of course, she showed off the word Fearless on her back before taking off the shirt and starting on the medley.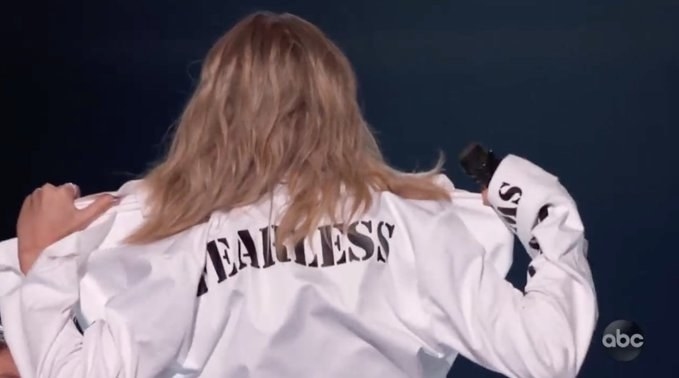 While Taylor never mentioned Scooter Braun, Scott Borchetta, or Big Machine by name — a conscious choice, if we're reading into this Tumblr like — one fan did notice the backdrop for "I Knew You Were Trouble" was very reminiscent of the Big Machine logo.
The dancers in the background of the "Shake It Off" segment all referenced the iconic music video — you can see cheerleaders, breakdancers, and those people dressed in metallic who dance with their hands.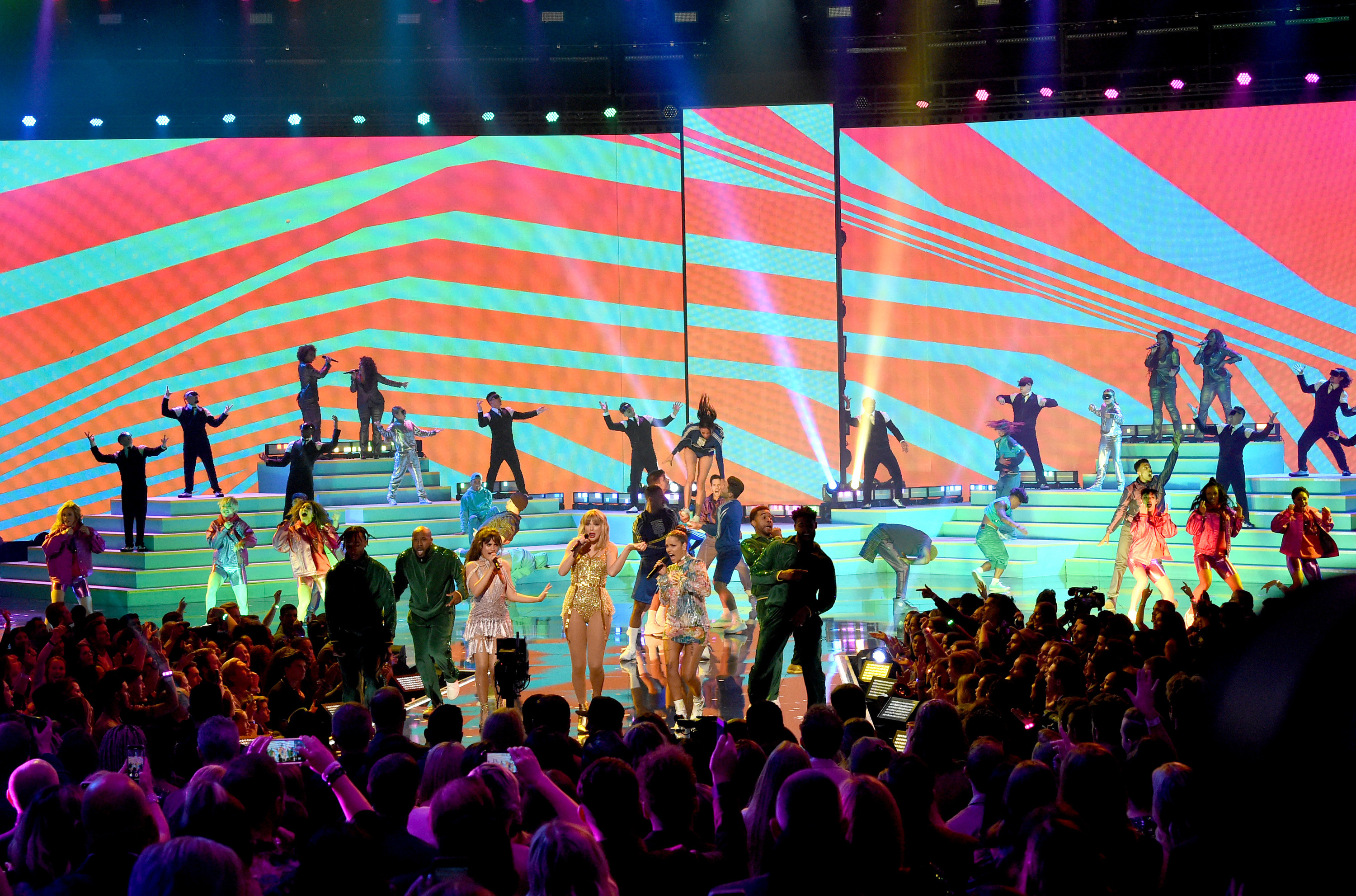 The piano Taylor played while performing "Lover" was also engraved with the names of her past albums, this time written in a soft, cursive font.
Some eagle-eyed fans also spotted the titles of a few songs — "Delicate", "Eyes Open", and "Ours" — on one side of the piano.
And they went so far as to suggest the lyrics of those songs hold significance for Taylor in the face of the current situation with her old music and master recordings.
For example, "Eyes Open" is about loss of innocence and dealing with people who are just waiting to see you to fail.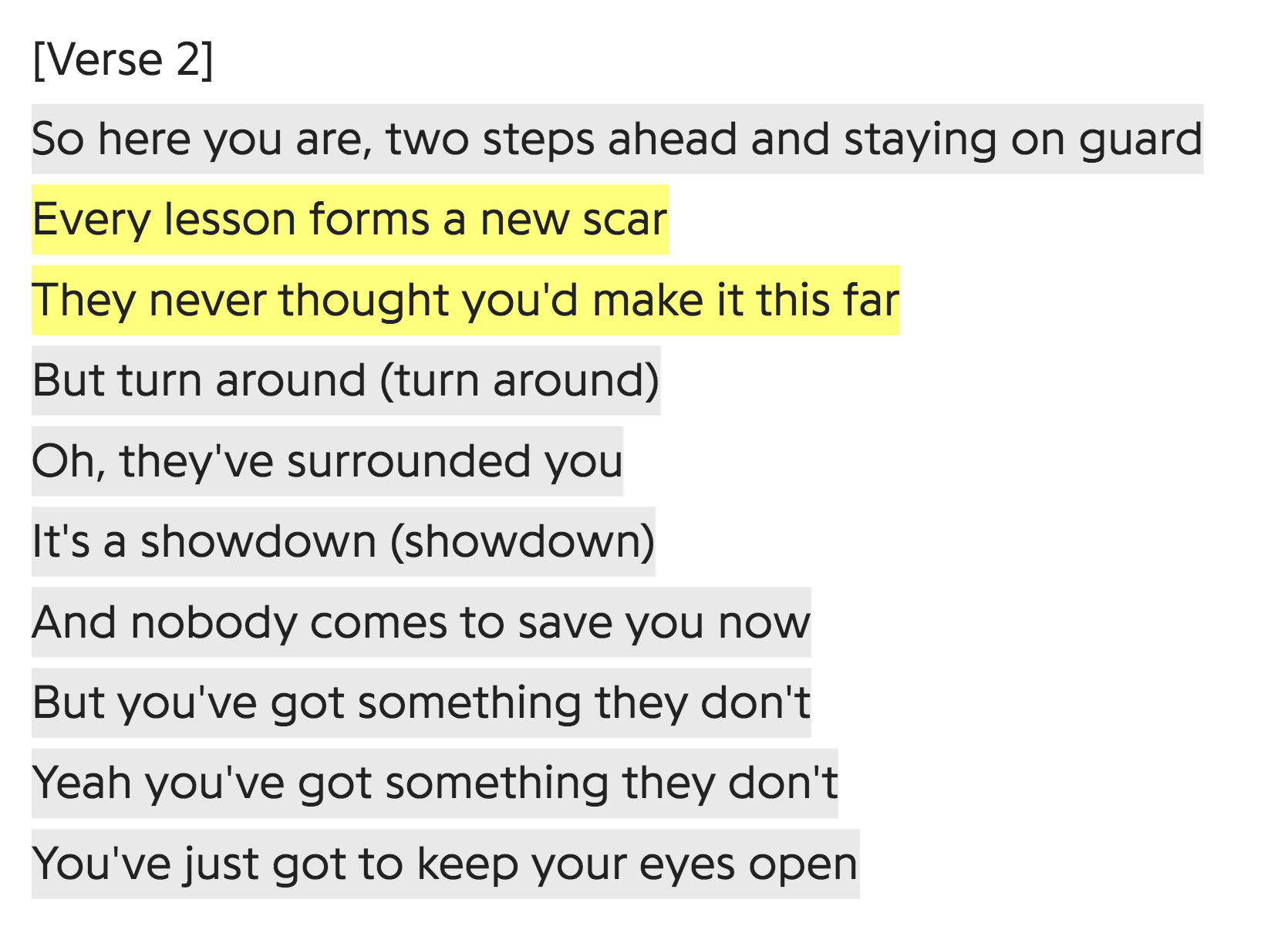 To conclude: Taylor Swift is a genius. Here's to another decade of true greatness from the queen! 👑🥂