In the latest oh-my-god-the-passing-of-time-is-crazy news, Taylor Swift's album 1989 turns four whole years old today.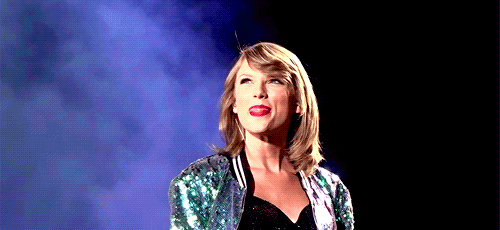 It's Taylor's biggest-selling album to date, but how much do you ~actually~ remember about 1989? It's time to take the quiz below and find out...
The first single from 1989 was "Shake It Off".

The song was released on August 18, 2014 during an online livestream.

Via Big Machine Records / whyshedisappeared.tumblr.com

"Clean" didn't get a music video.

While "Wildest Dreams" and "Style" both got traditional music videos, the "New Romantics" video was compiled of footage from the 1989 World Tour.

Via Big Machine Records / giphy.com

"This Love" is track 11, "I Know Places" is track 12, and "Clean" is track 13.

Via taylorswift-news.tumblr.com

Via Getty

Via Getty

Taylor wrote "Clean" with Imogen Heap.

Meanwhile, both Alison Krauss and Alanis Morissette appeared as special guests on the 1989 World Tour.

Via Apple Music

It's the secret message for "This Love".

Via likepiecesintoplaces.tumblr.com

That means Taylor broke the personal record she set with Red, which sold 1,210,000.

Via giphy.com

1989 was nominated for a grand total of 7 Grammys.

The album itself won both Best Pop Vocal Album and Album Of The Year, while "Blank Space" received three nominations and "Bad Blood" received two, ultimately winning for Best Music Video.

Via CBS / runningscared.tumblr.com

"I Know Places" is a track on the regular edition of the album.

Via Apple Music

Those lyrics are from "How You Get The Girl".

The full lyric goes: "Stand there like a ghost, shaking from the rain / She'll open up the door and say, 'Are you insane?'"

Via girlmeetsswift.tumblr.com

Via Getty

Via Getty

Charli XCX is a support act on the Reputation Tour.

Via NBC / giphy.com

The deluxe edition of 1989 doesn't include a voice note for "Style".

Via Apple Music / speaknow.tumblr.com

Those lyrics are from "I Wish You Would".

Via itsanewsoundtrack.tumblr.com

While Taylor did perform a snippet of "Clean" during a Reputation show in New York, it's not on the regular set list.

Via ssparksfly.tumblr.com
Looks like there are no comments yet.
Be the first to comment!