You'll know by now that the Met Gala happened in New York City last night, and since the theme was "Camp: Notes on Fashion", plenty of celebs went all out with their looks.
There were costume changes, 10-foot wings, capes, and people carrying models of their own faces on sticks. It was very over the top, and ~very~ iconic!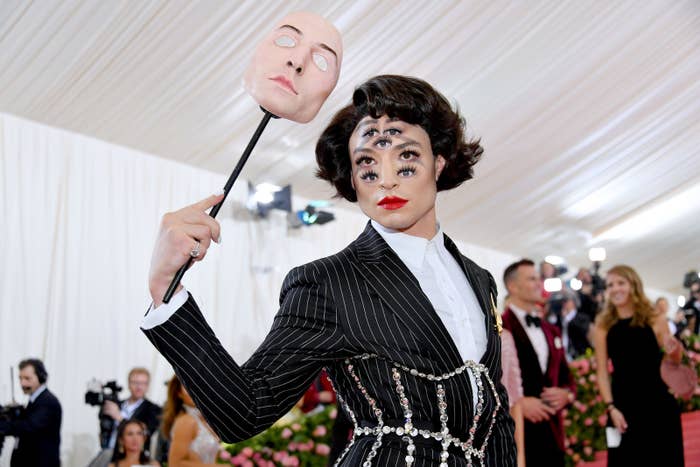 But, as always, there were some celebs who didn't quite understand the assignment, and we got some very not-on-theme outfits.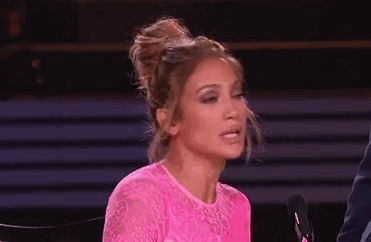 For example, the campiest outfits Liam Hemsworth and Alexander Skarsgård could think of were...black suits.
Justin Theroux and Richard Madden also decided to go wild and join in on the all-black outfit craze.
Meanwhile, Tom Brady decided to go wild with a BURGUNDY suit jacket, and Shawn Mendes' black suit had some little dots around the edges.
I think it's safe to say that men in general are being dragged for doing the least when it came to the evening's dress code.
However, the people of Fashion Twitter had issues with two men in particular: Taron Egerton and Rami Malek.
Yes, this Taron Egerton.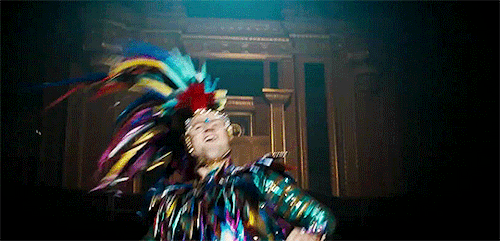 And, yes, this Rami Malek.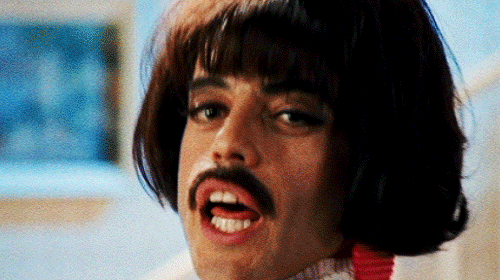 It's safe to say the internet exploded with people pointing out that — after playing Elton John and Freddie Mercury, respectively — Taron and Rami could've stepped up their game for a Met Gala that invited them to celebrate camp in all its glory.
Some people did step in to defend both Taron and Rami, saying just because they played those characters onscreen doesn't mean they have to dress like them IRL.
But mostly there was just a lot of disappointment about the lack of camp.
And there were some very, very real ~expectations vs. reality~ memes.
There were some men who did take the theme to heart, though — and people absolutely loved them for it.
Don't worry, ladies. We'll always have Billy Porter. 😌