The trailer may be less than three minutes long, but this is Stranger Things we're talking about, so there's no way it didn't include a bunch of hidden details and scenes we can already start theorising about.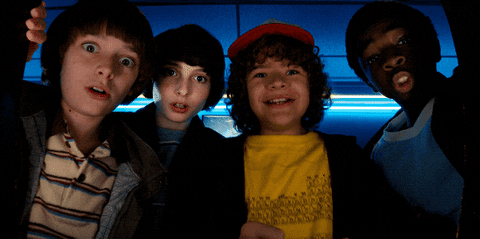 Here are all the details and theories you may have missed when you first watched the trailer...
1.
First of all, in every scene of the trailer, Eleven is wearing the hair tie Hopper gave her at the end of Season 2.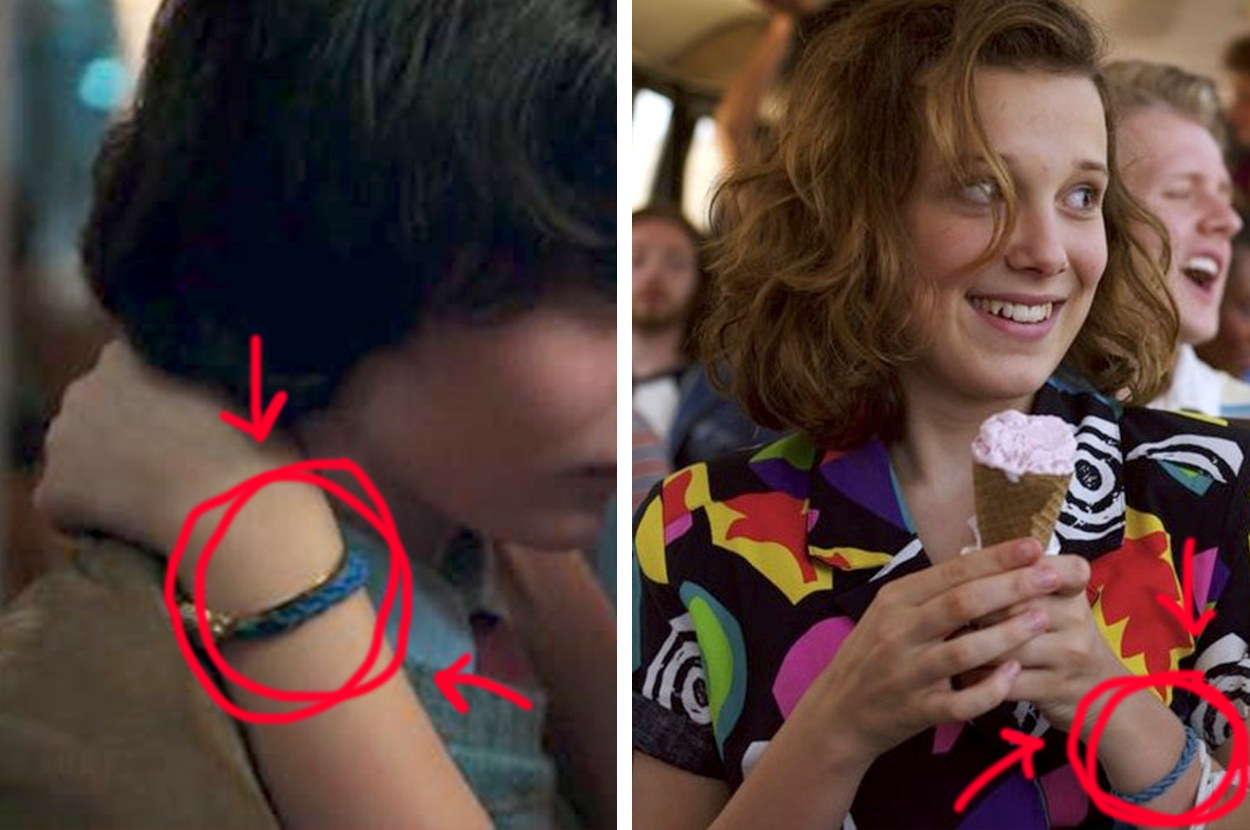 2.
In the beginning of the trailer, Dustin attacks Lucas with Farrah Fawcett hairspray — the same brand that Steve recommended he use last season.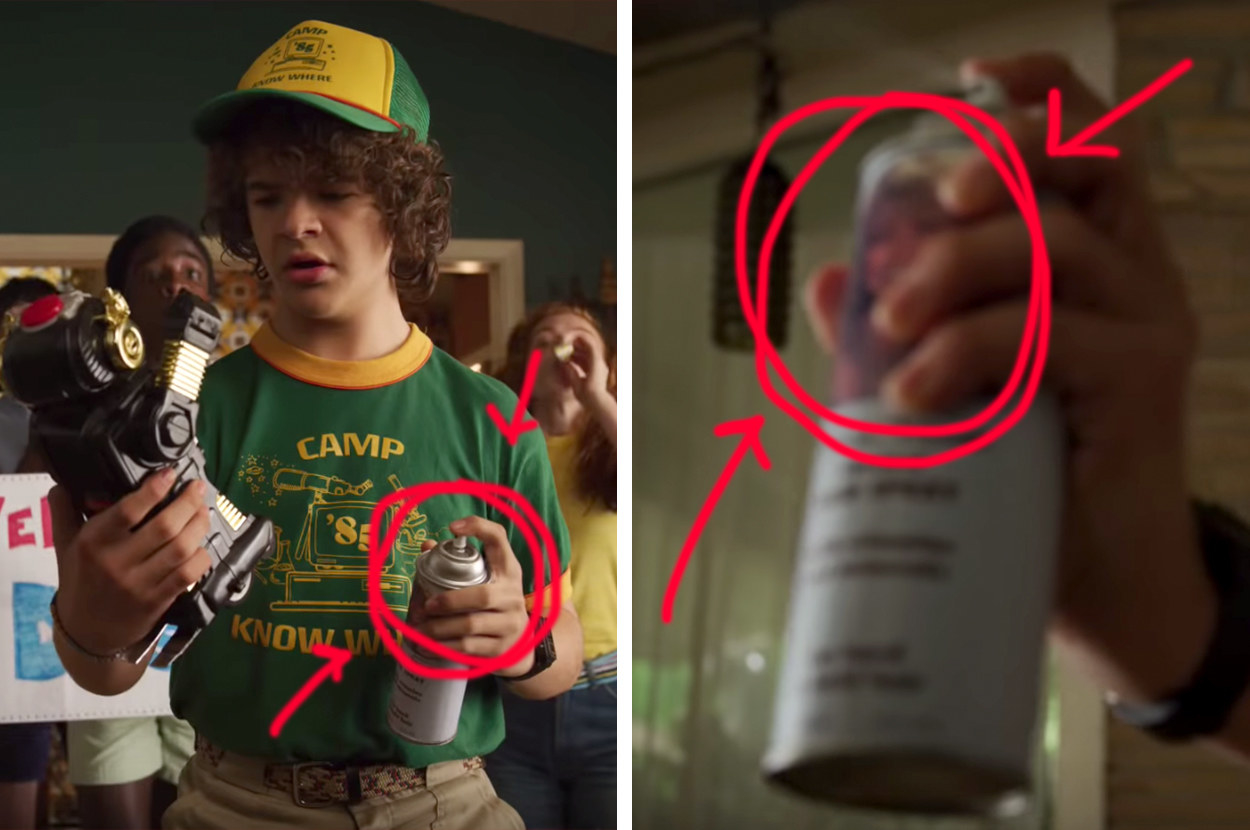 3.
The people of Hawkins seem to be against the new mall, and one protester is carrying a sign that reads "the pretzels aren't even that good".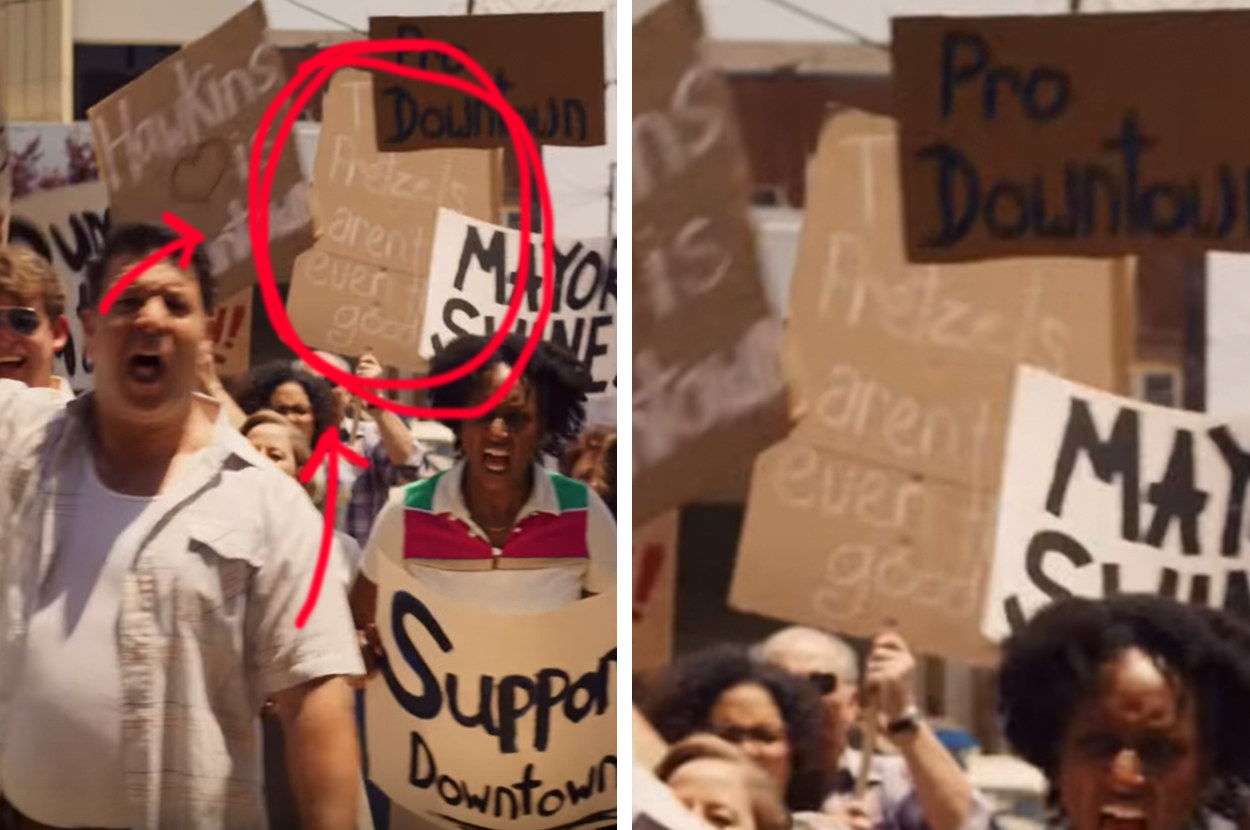 4.
It looks like Billy has a job at the local pool, where he meets another lifeguard, who (if it's the same person — kinda hard to tell) might find herself in a spot of trouble this season.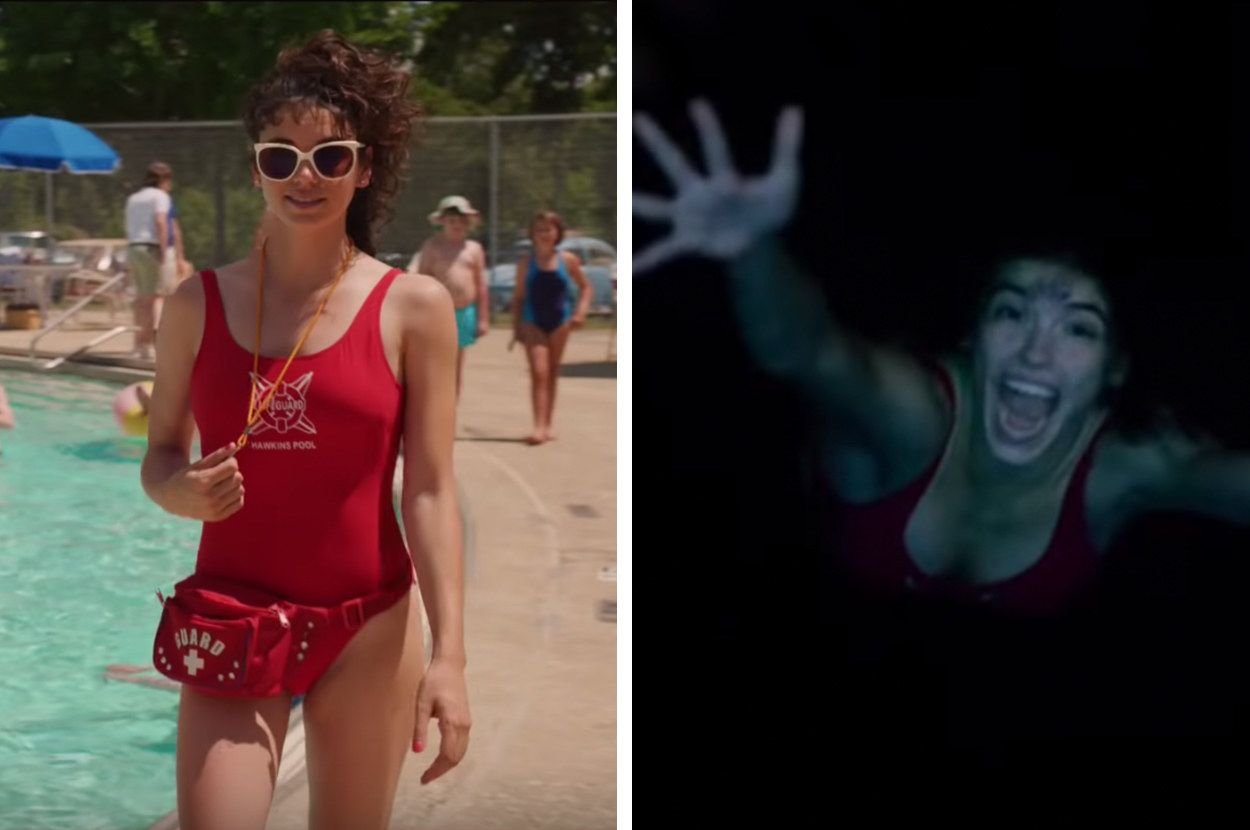 5.
Meanwhile, it looks like Nancy and Jonathan have found summer jobs at the local paper — or they're at least attempting to get their investigations from last season taken seriously by journalists.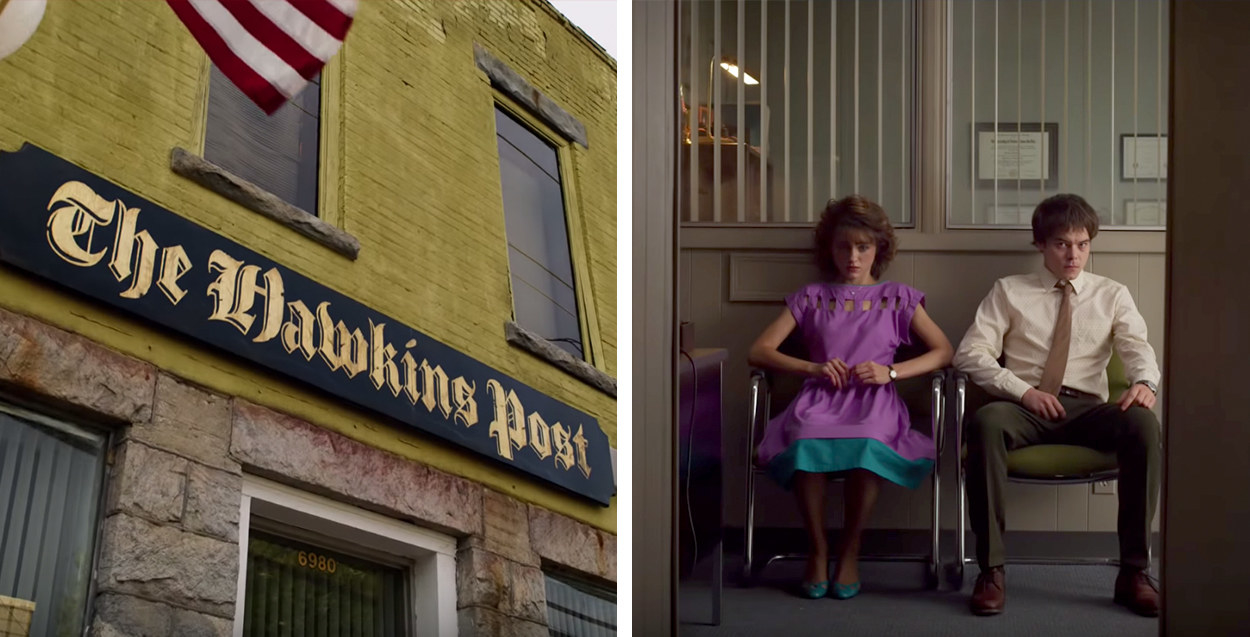 6.
It's possible the Byers family may be looking to leave Hawkins after everything they've been through, since both Will and Joyce appear to be distancing themselves from their loved ones.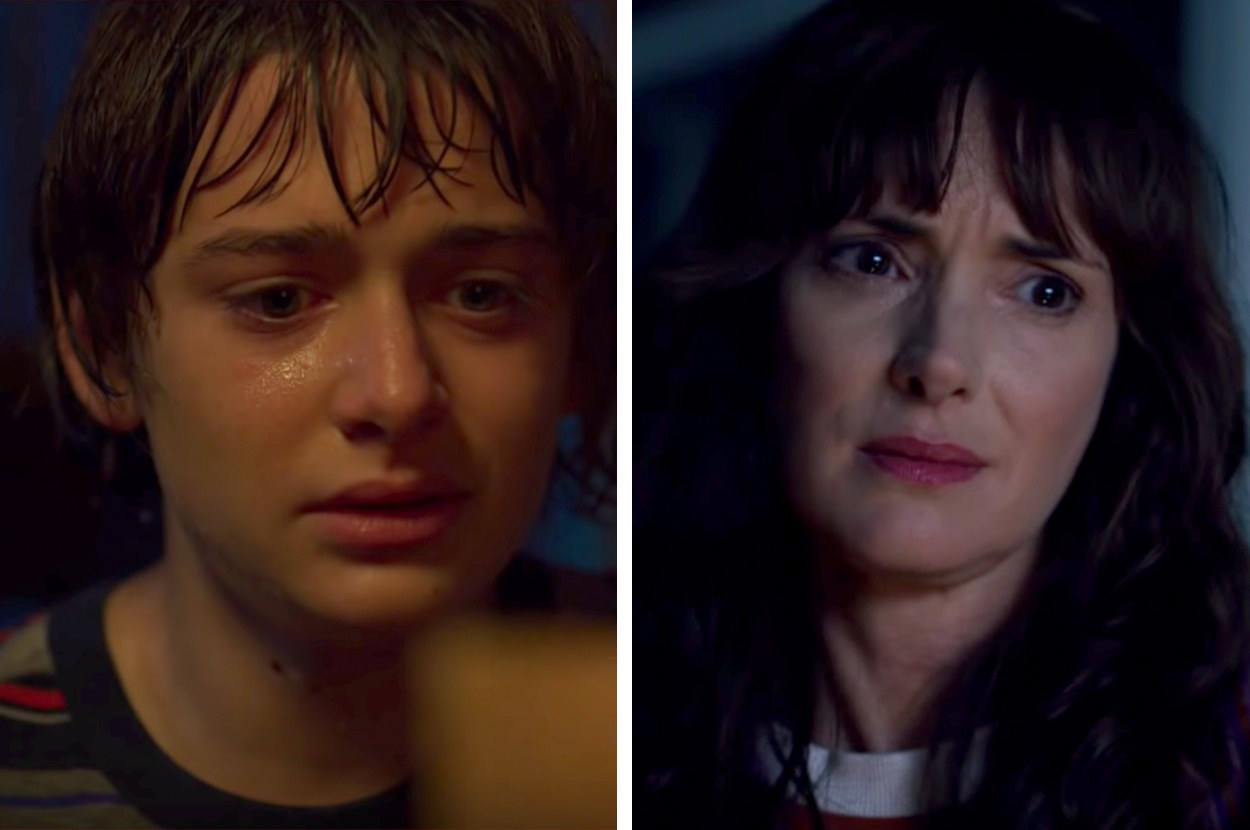 7.
The appearance of this Terminator-looking guy at the funfair and the person in the gas mask might mean we'll get some more insight into the government experiment that actually led to the gate to the Upside Down being opened in the first place.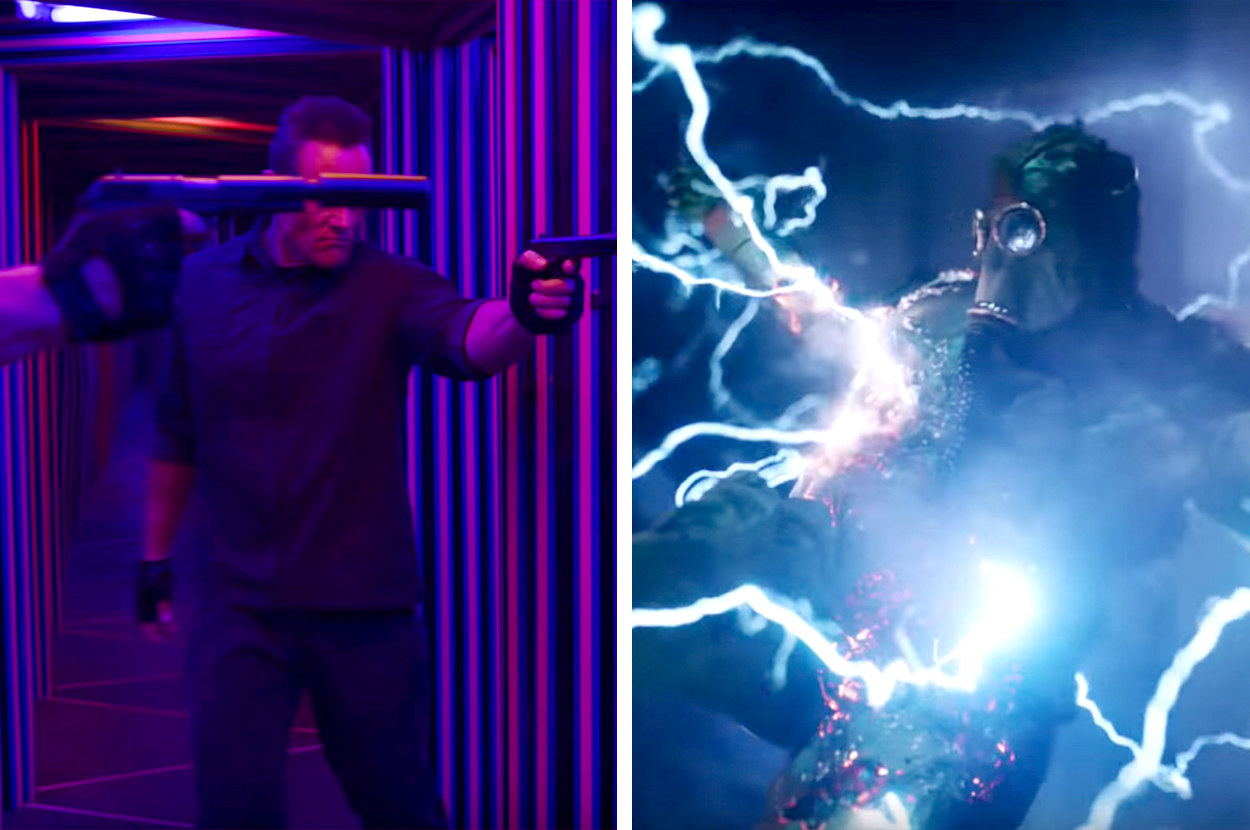 8.
One shot shows Billy the bully in the shower, screaming when he discovers a very creepy-looking infection taking over his arm.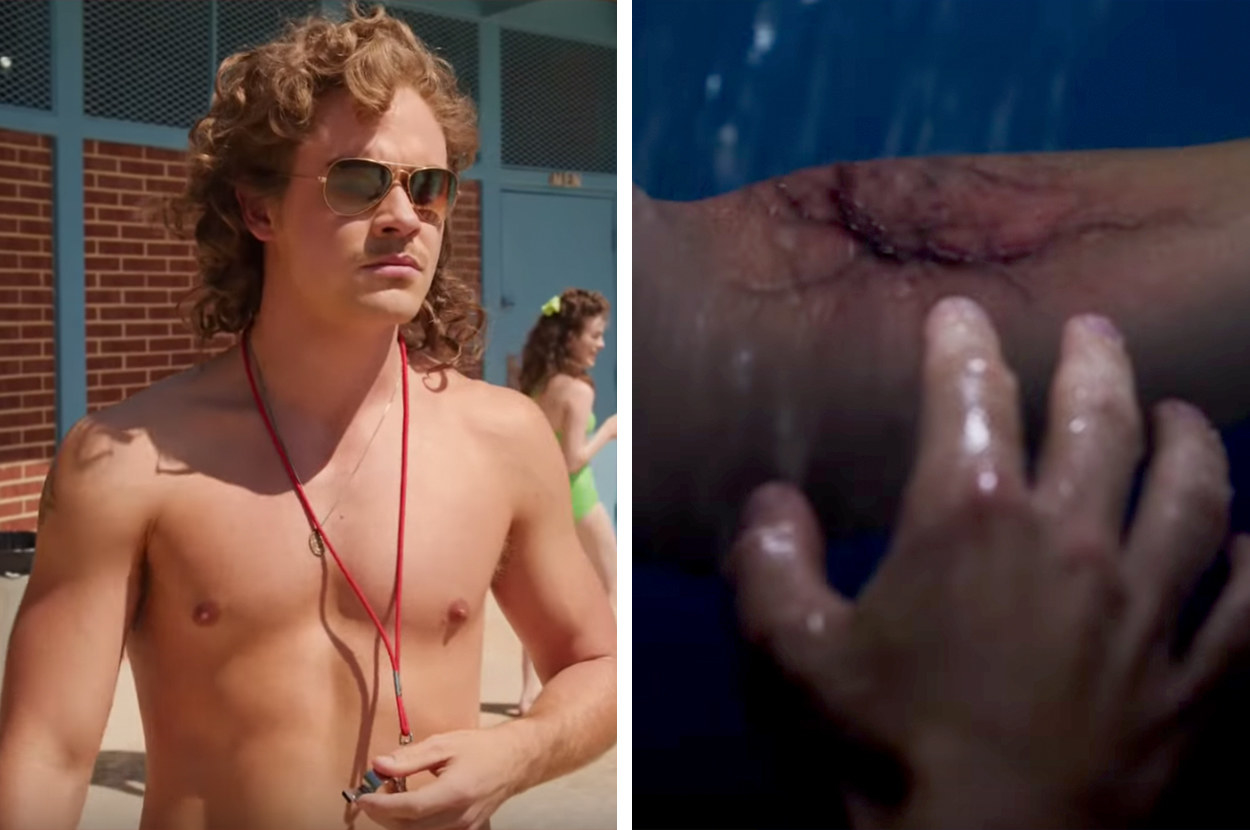 There's also a shot of what appears to be Billy's eye being taken over by similarly blackened veins. All in all, it's not looking great for Billy.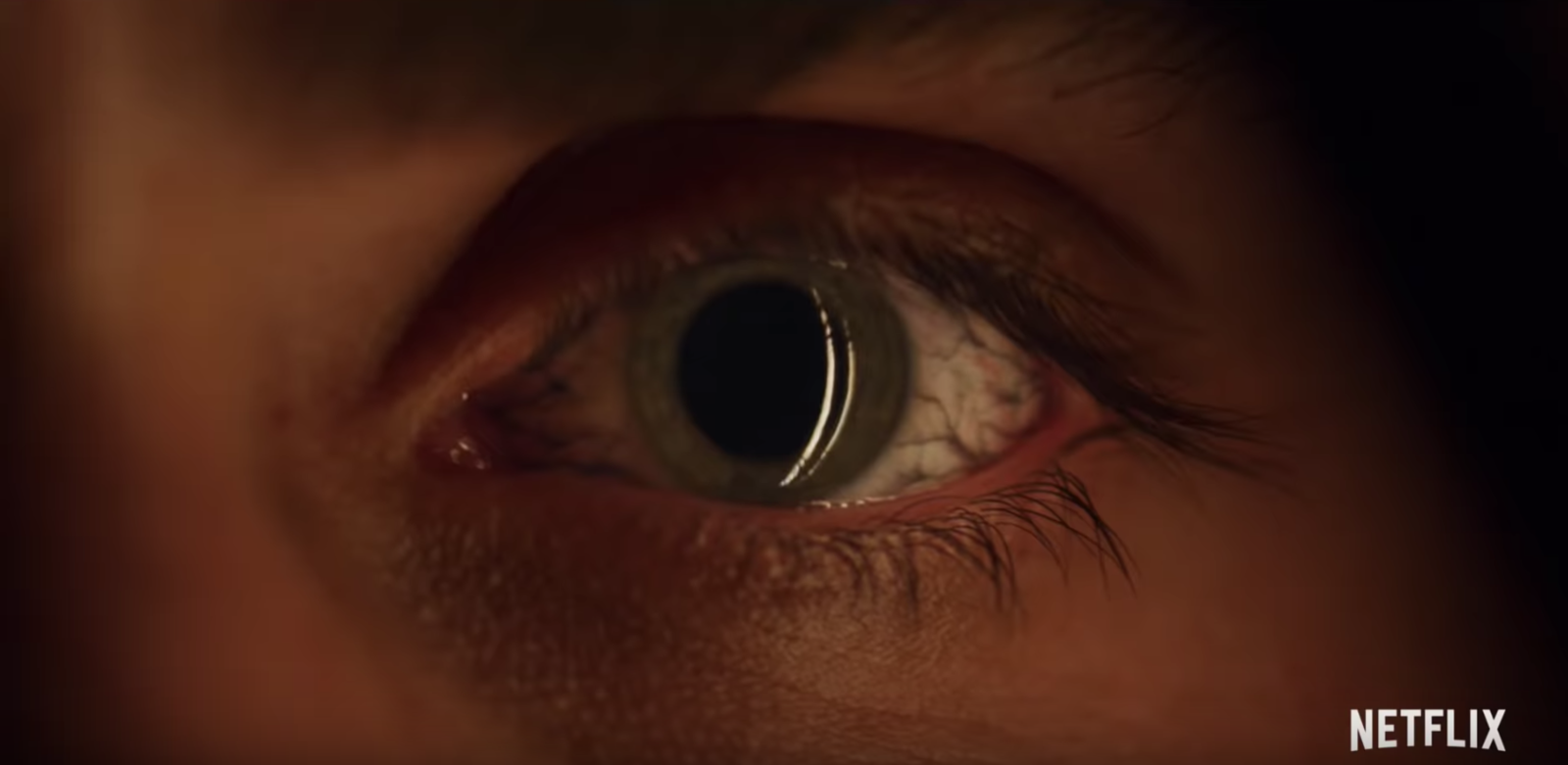 9.
Remember Nancy's and Jonathan's summer jobs at the local paper? Well, this guy (Bruce, played by Jake Busey) is a journalist for that paper, and according to Netflix, has "questionable morals and a sick sense of humour".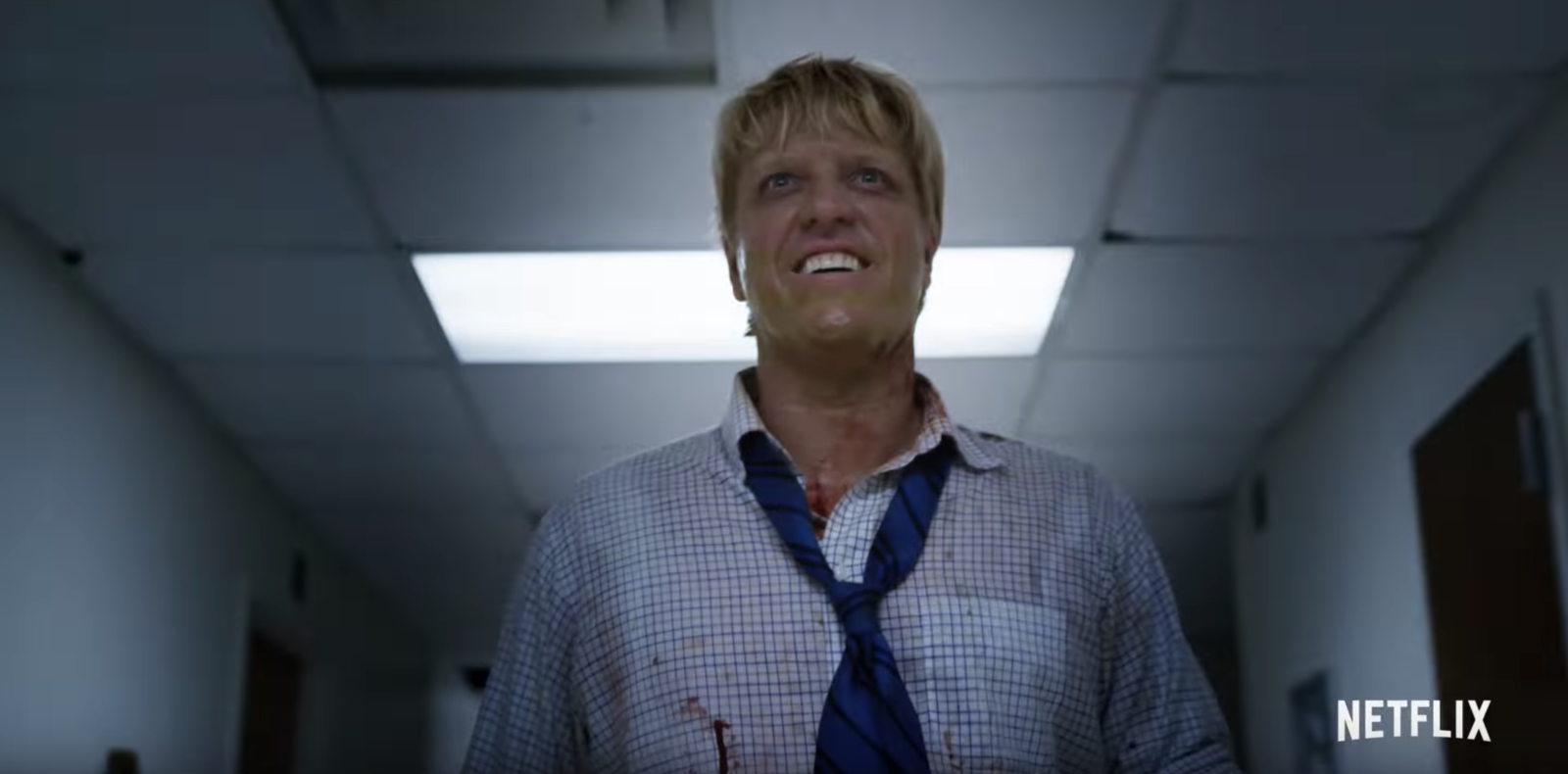 Then we get a shot of Nancy and Jonathan standing at either end of what looks to be the same corridor, staring at a very Demogorgonesque monster writhing around between them.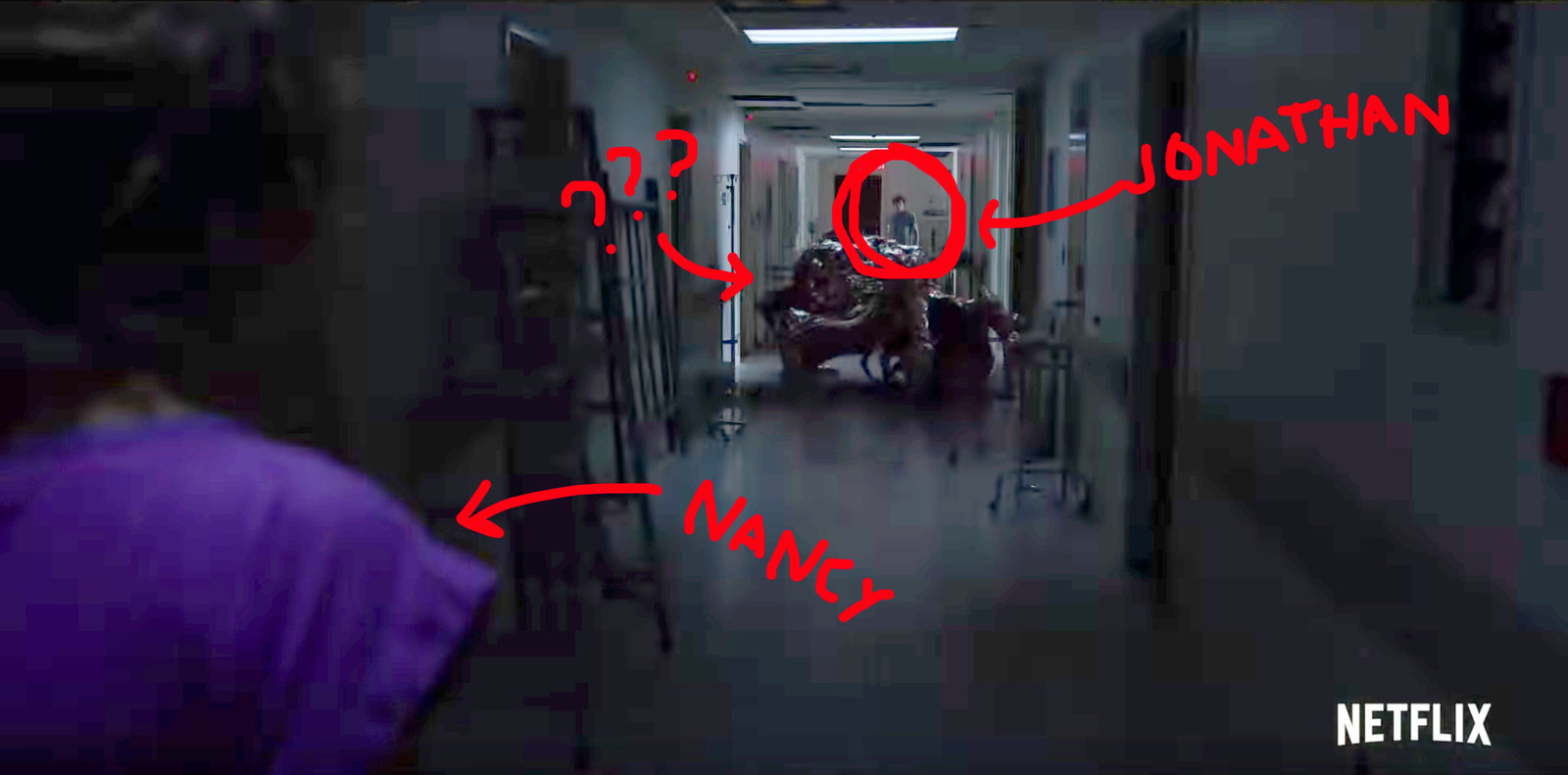 I'm just saying, the ceiling situations here are very similar. So could this season's monsters actually be ~people~ who have transformed?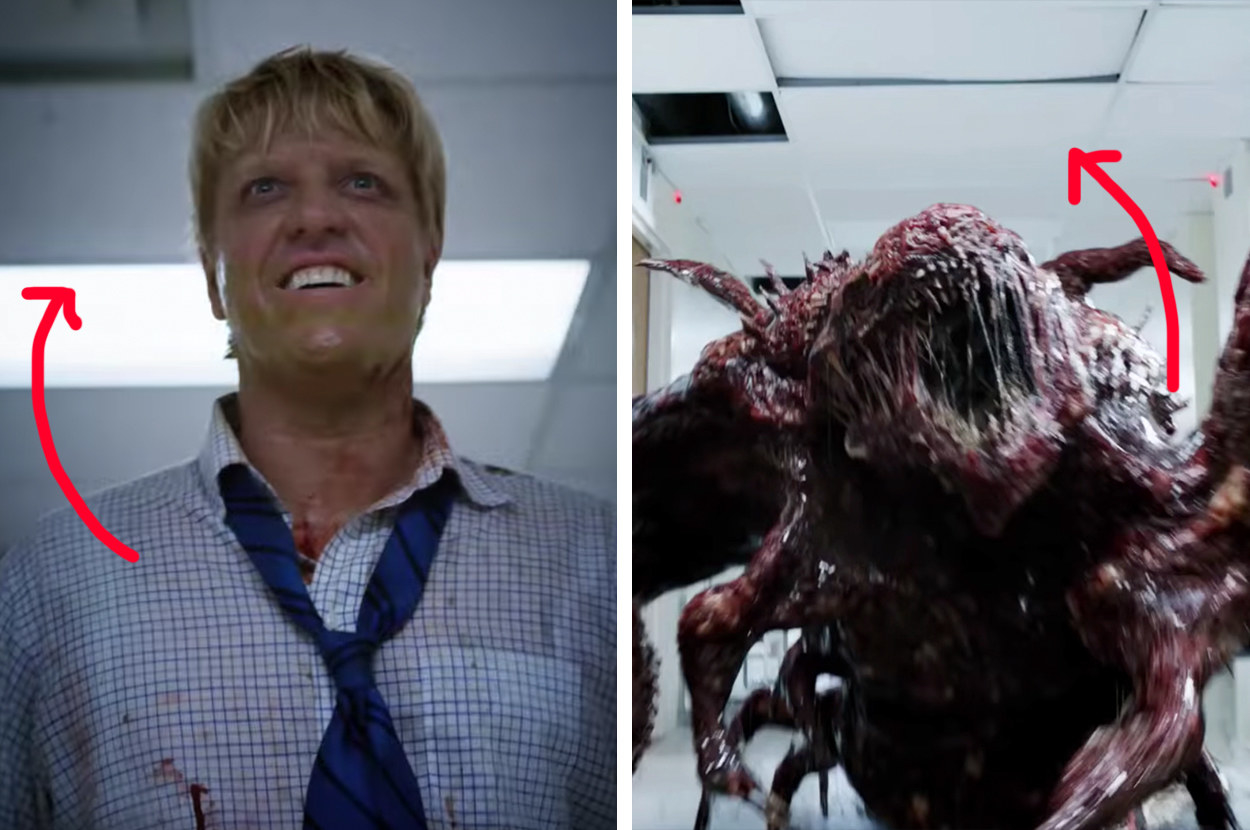 10.
Some fans have speculated that there won't be multiple monsters like last season — rather, the monster is actually several infected people all combined into one big nightmare.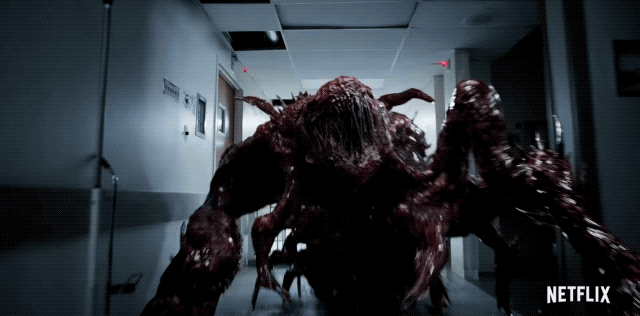 11.
And finally, something's happening to Steve.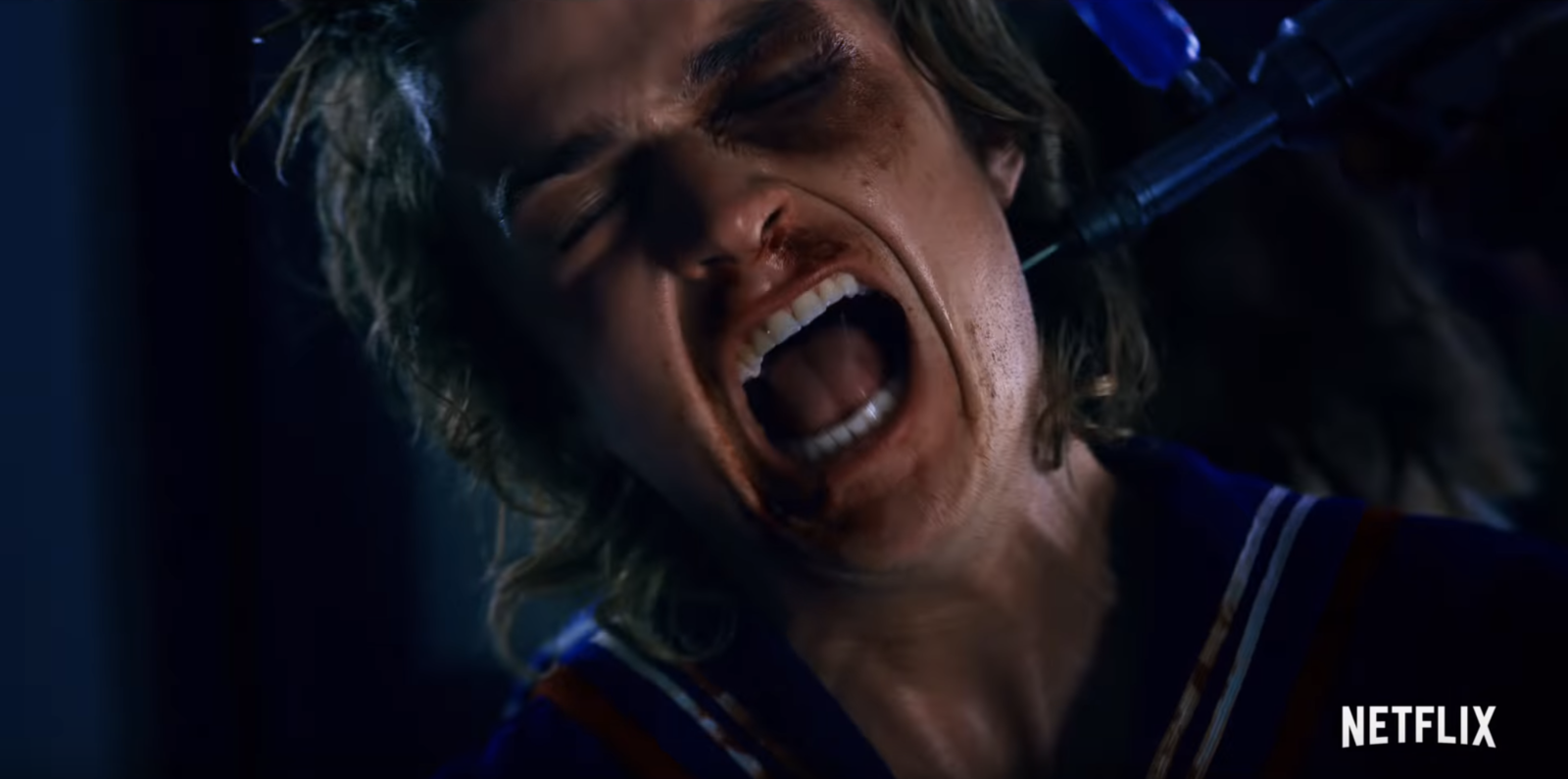 PROTECT STEVE FOREVER.
Stranger Things 3 premieres on Netflix on July 4.