You probably know that, in the past, Lena Dunham has been super vocal about loving her body.
She's also spoken openly about using exercise as a way to combat issues with her mental and physical health.
She explained her reasons for beginning to exercise in a 2015 interview with ESPN:
When you exercise, there is a natural calm that comes from knowing that you did something with your body that day. Actually going and working out makes everything else easier and better ... I have endometriosis, which has been chronic for me and at times very painful. I've also had mental health issues. I value my health and my happiness. And I've realized exercise can give me both of those things.
But, because this is 2017 and we can't have nice things, when pictures emerged of Lena at an event celebrating her personal trainer, Tracy Anderson, media outlets immediately jumped on the fact that she looks slightly slimmer.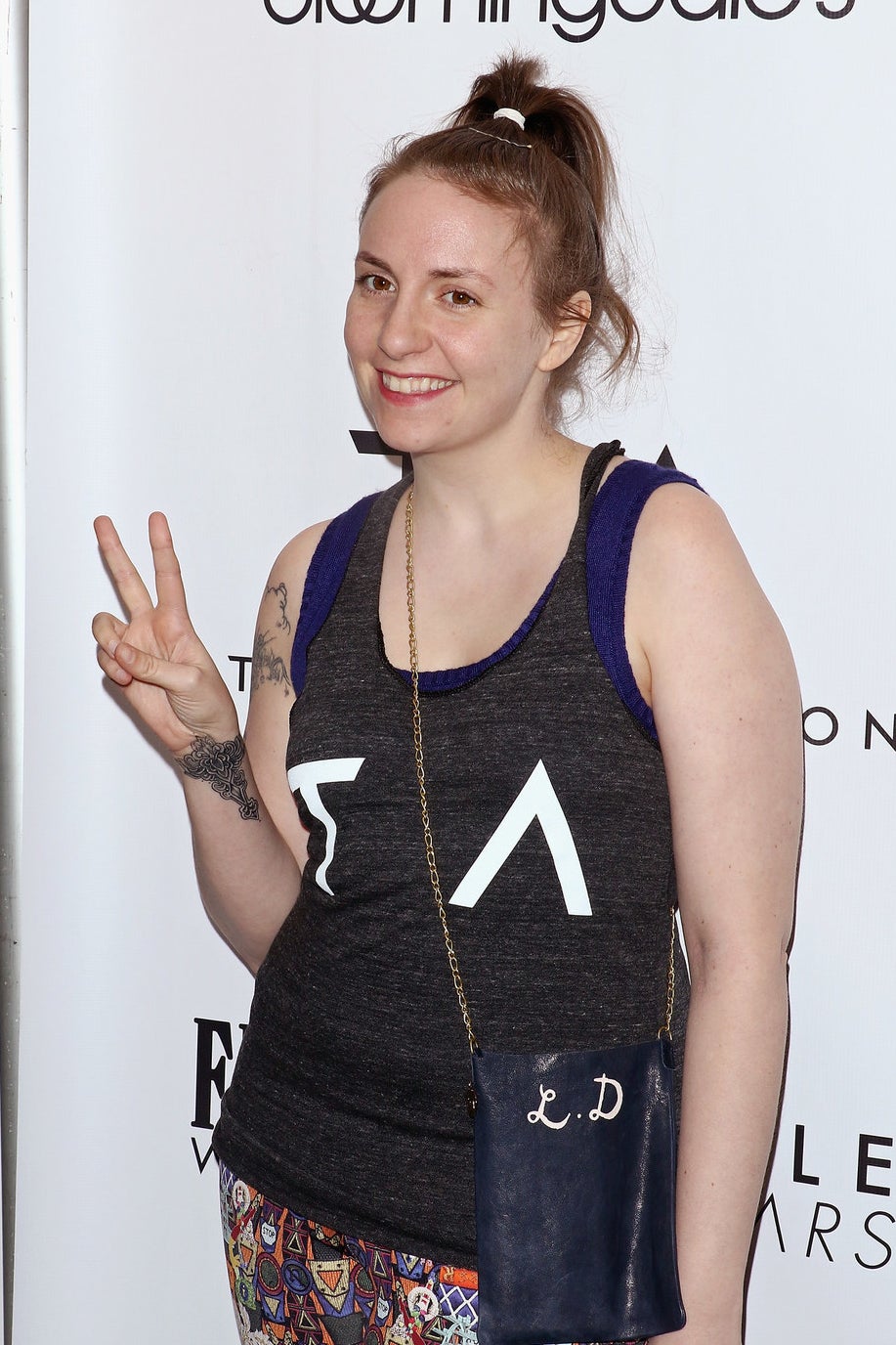 Headlines all over the world praised Lena for her "dramatic weight loss", calling the change "shocking" and "incredible" and encouraging readers to "check out her transformation".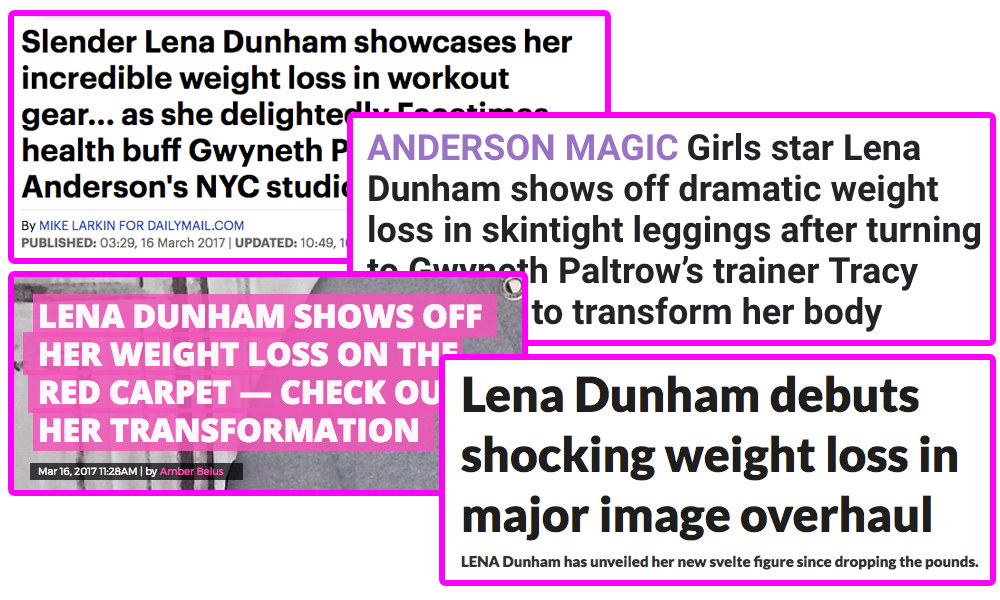 In an Instagram post thanking Refinery29 for publishing an article titled "People Need To Stop Talking About Lena Dunham's Weight", she explained why she rejects the claim that her weight loss is "a triumph":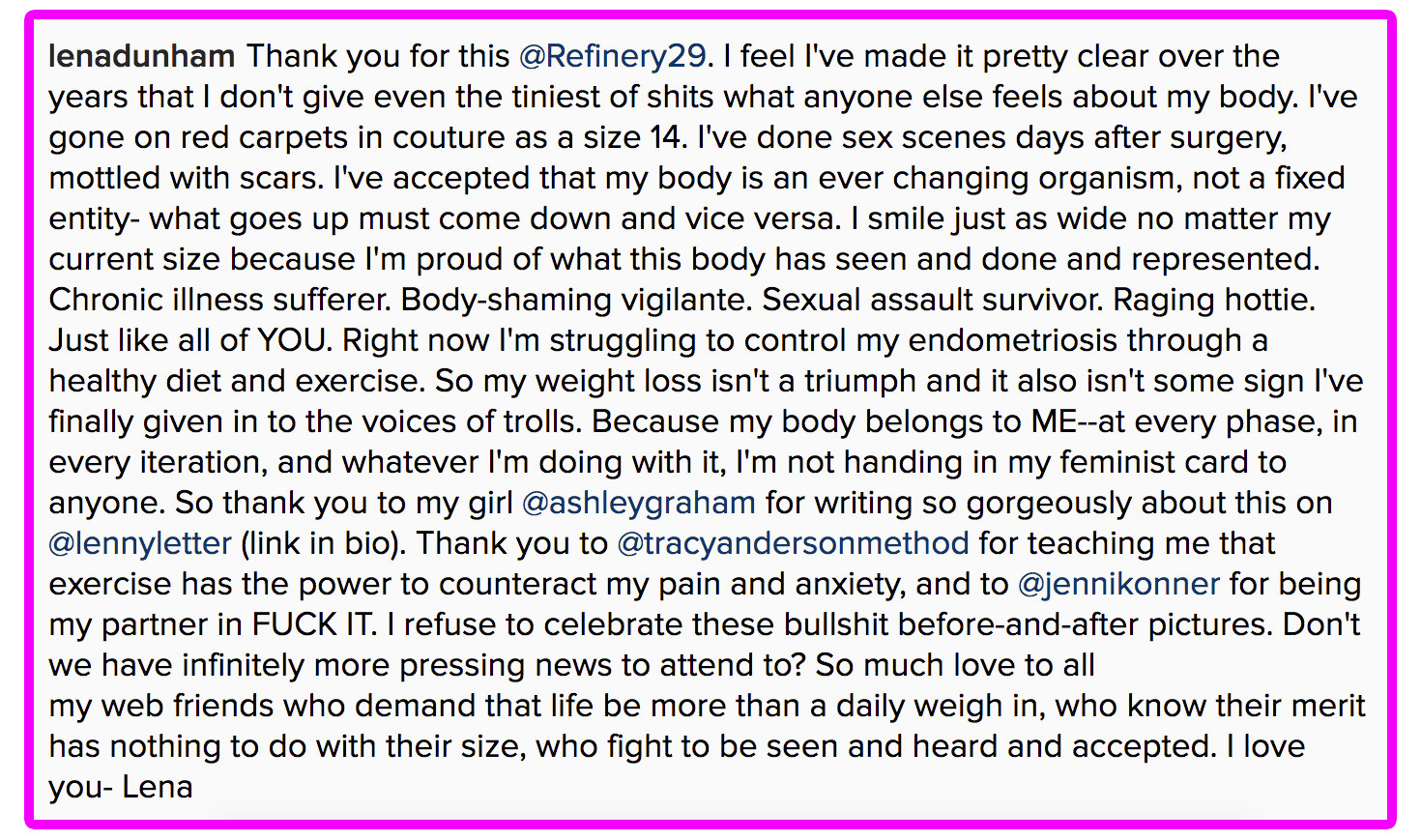 "My weight loss isn't a triumph and it also isn't some sign I've finally given in to the voices of trolls," she wrote. "Because my body belongs to ME--at every phase, in every iteration, and whatever I'm doing with it."
People in the comments totally loved Lena for speaking so candidly about the issue.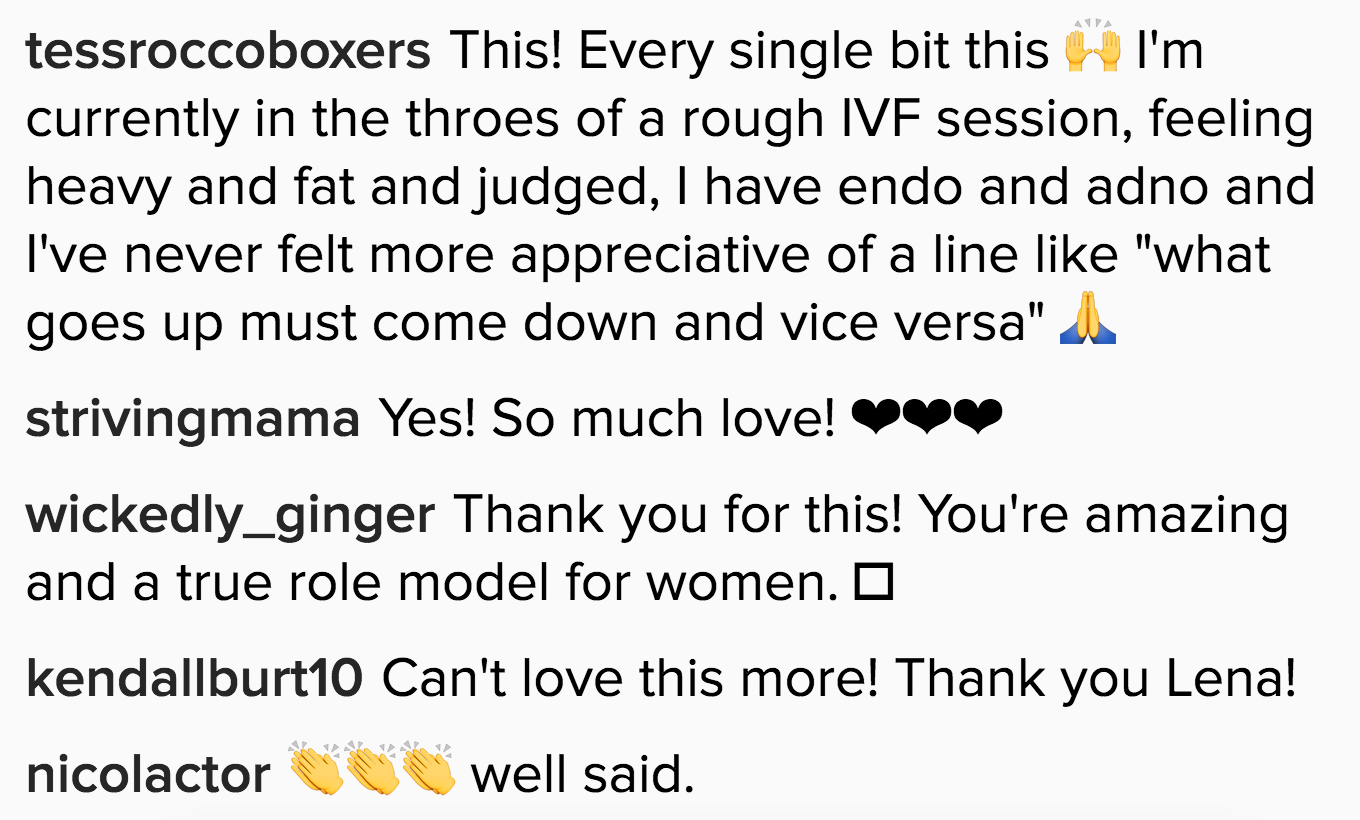 And some people even shared stories of similar experiences to Lena's.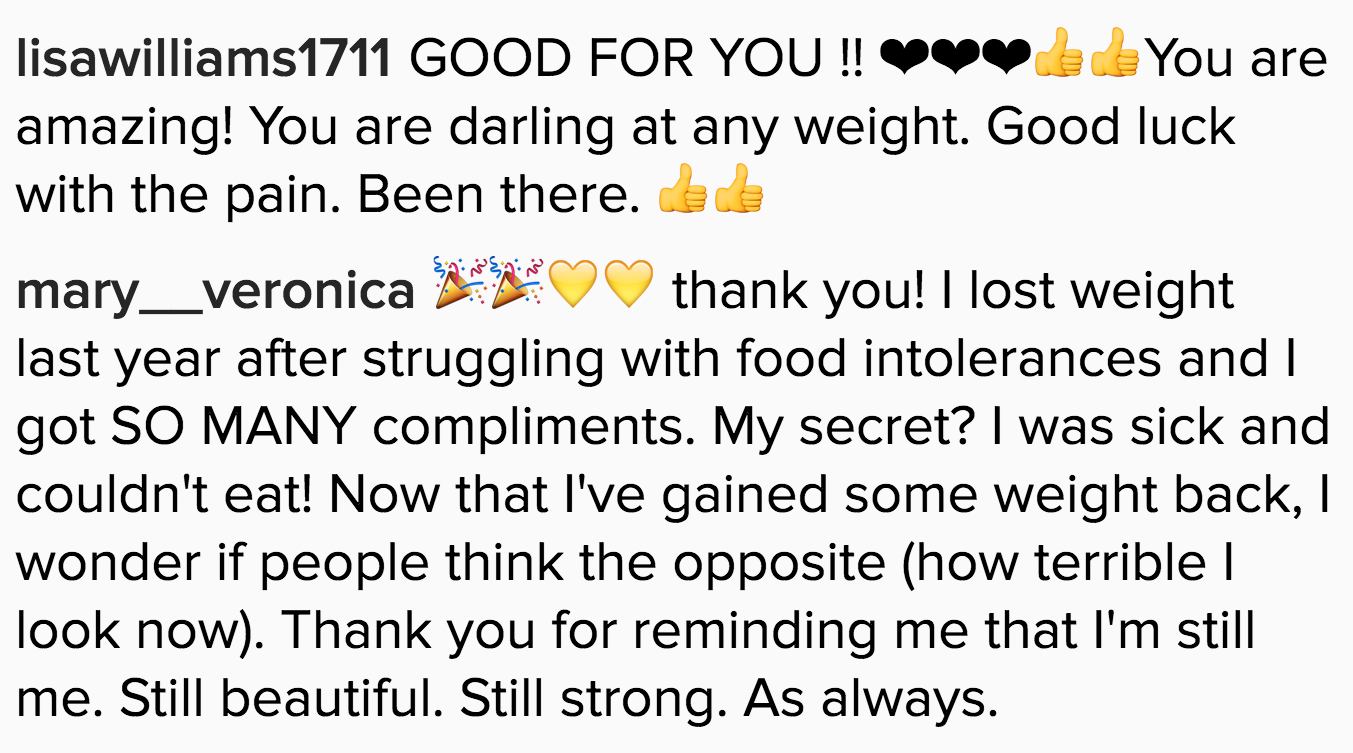 But mostly people were just sharing the love.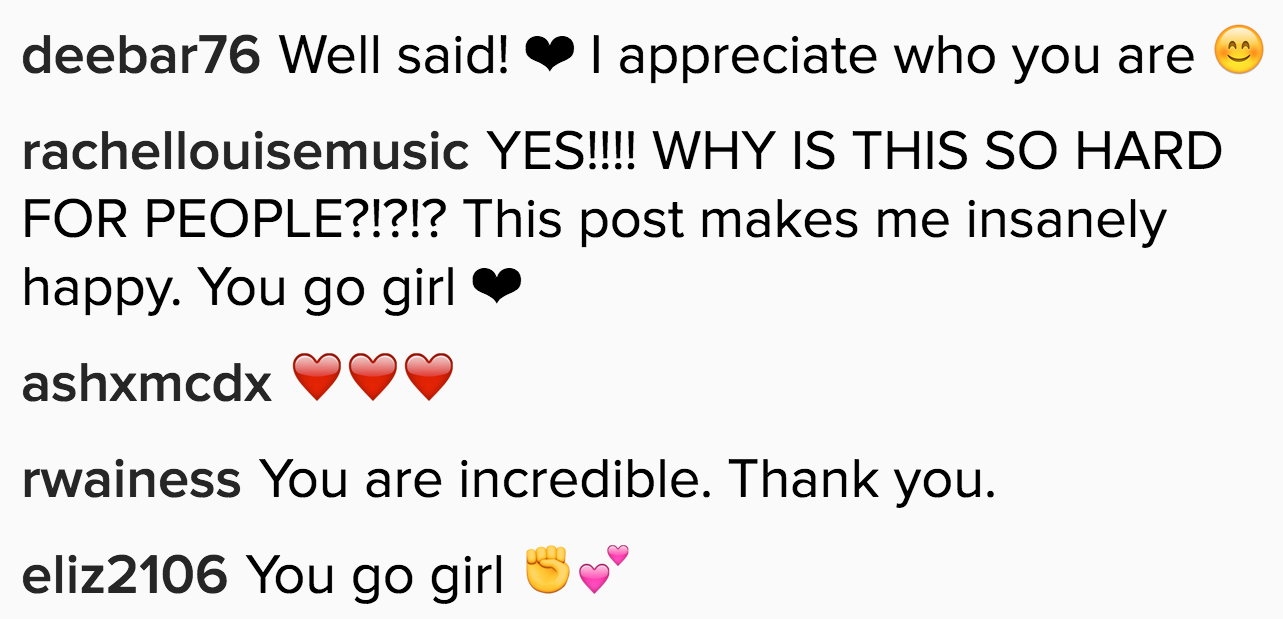 Well said and thanks for always being honest, Lena. 💖💅🏻