Friendly Reminder That Victoria Beckham Used To Dress Like This In The '00s
A look back at years of ruffles, corsets, and an awful lot of satin.
We all know Victoria Beckham: fashion designer, activist, and wife of world-famous footballer David.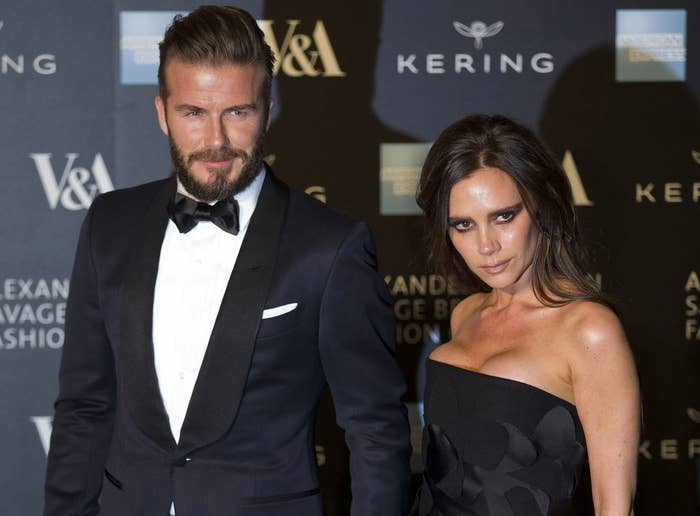 As well as being an ex-Spice Girl...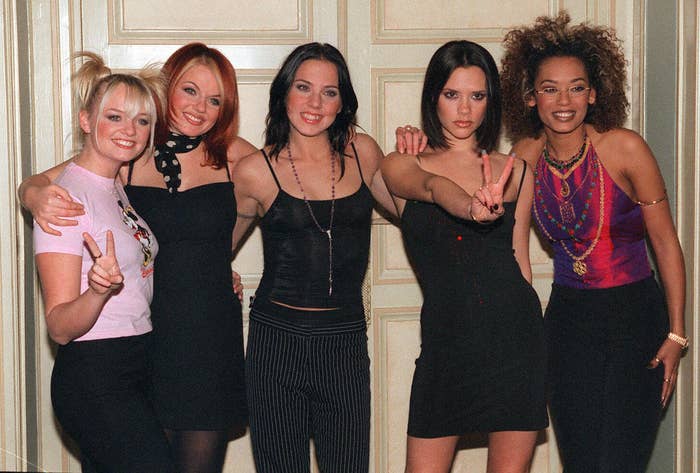 ...she's also mother to the four most genetically blessed children on the planet, probably.
And she's also famously fashion-forward.
1.
But it hasn't always been this way. Back in the 00s – in darker times – Victoria used to rock up at red carpet events looking like she was auditioning for Strictly Come Dancing.
2.
She also posed like this, which 2015 Victoria would never do. 2015 Victoria has perfected her signature pose, and it is not this.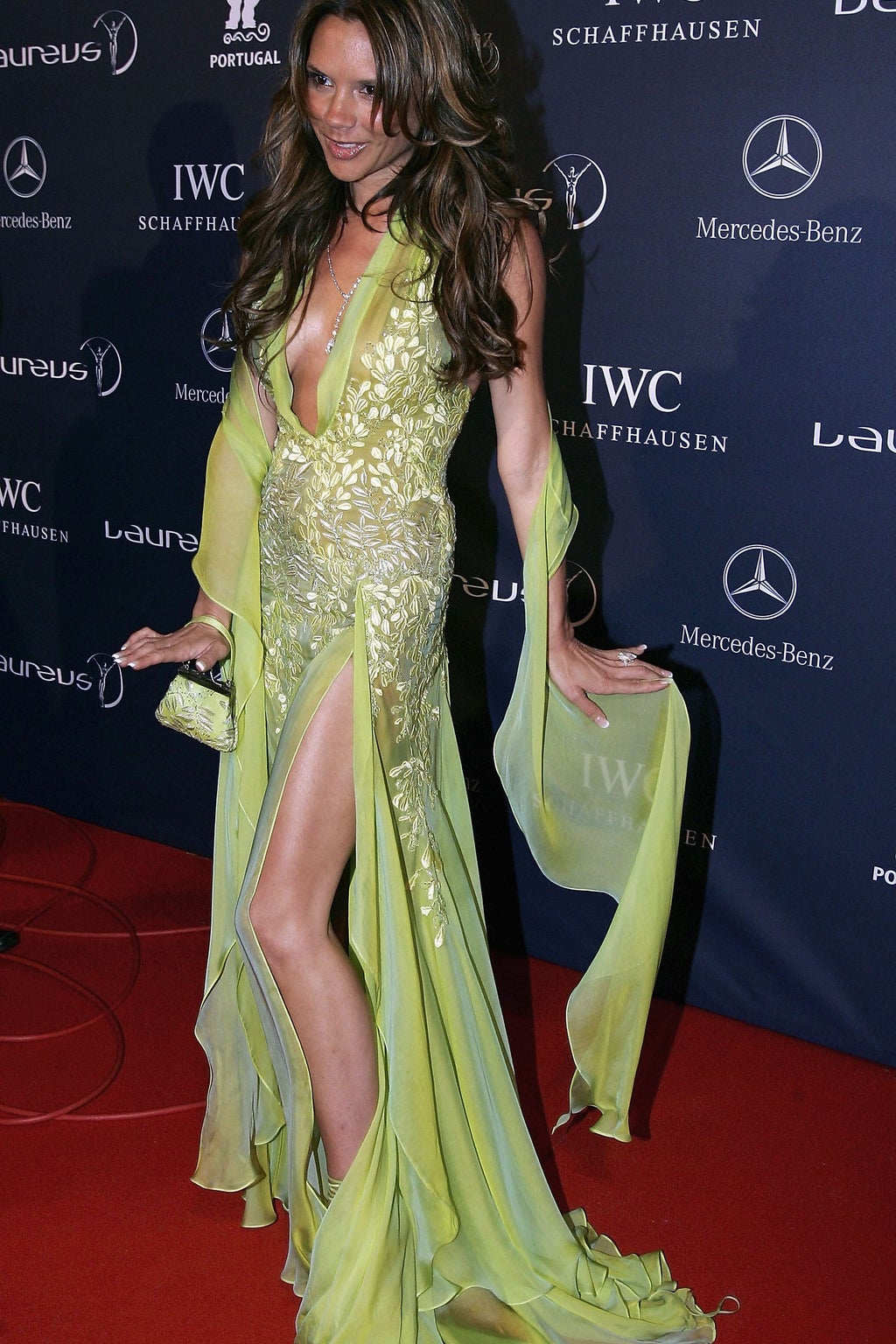 (FYI, her signature pose is this.)
3.
2015 Victoria wouldn't show up to parties honouring her husband in a satin corset and boho-style maxi skirt.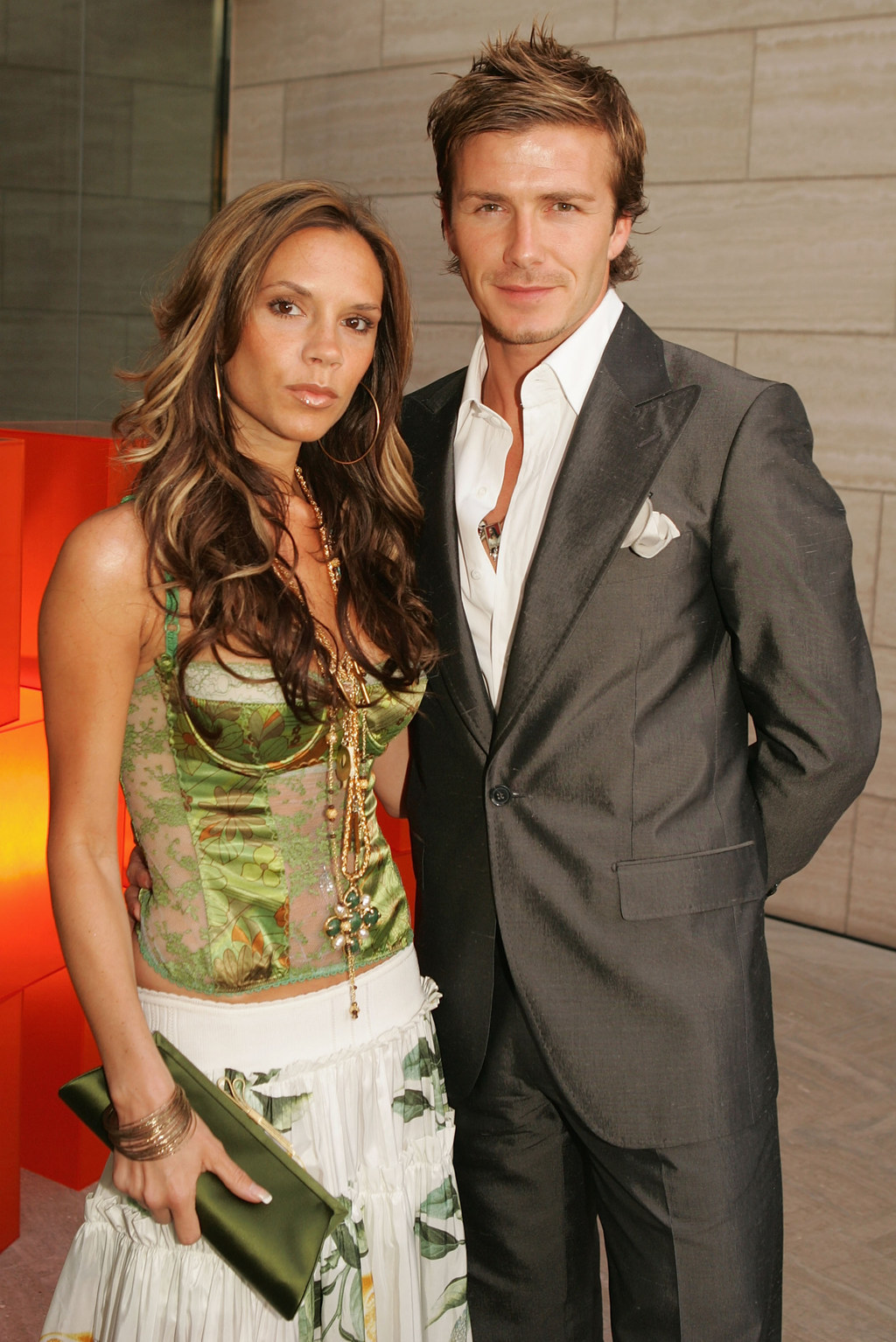 4.
She wouldn't go to events wearing colours this insanely bright, mostly because she doesn't really wear colours at all any more.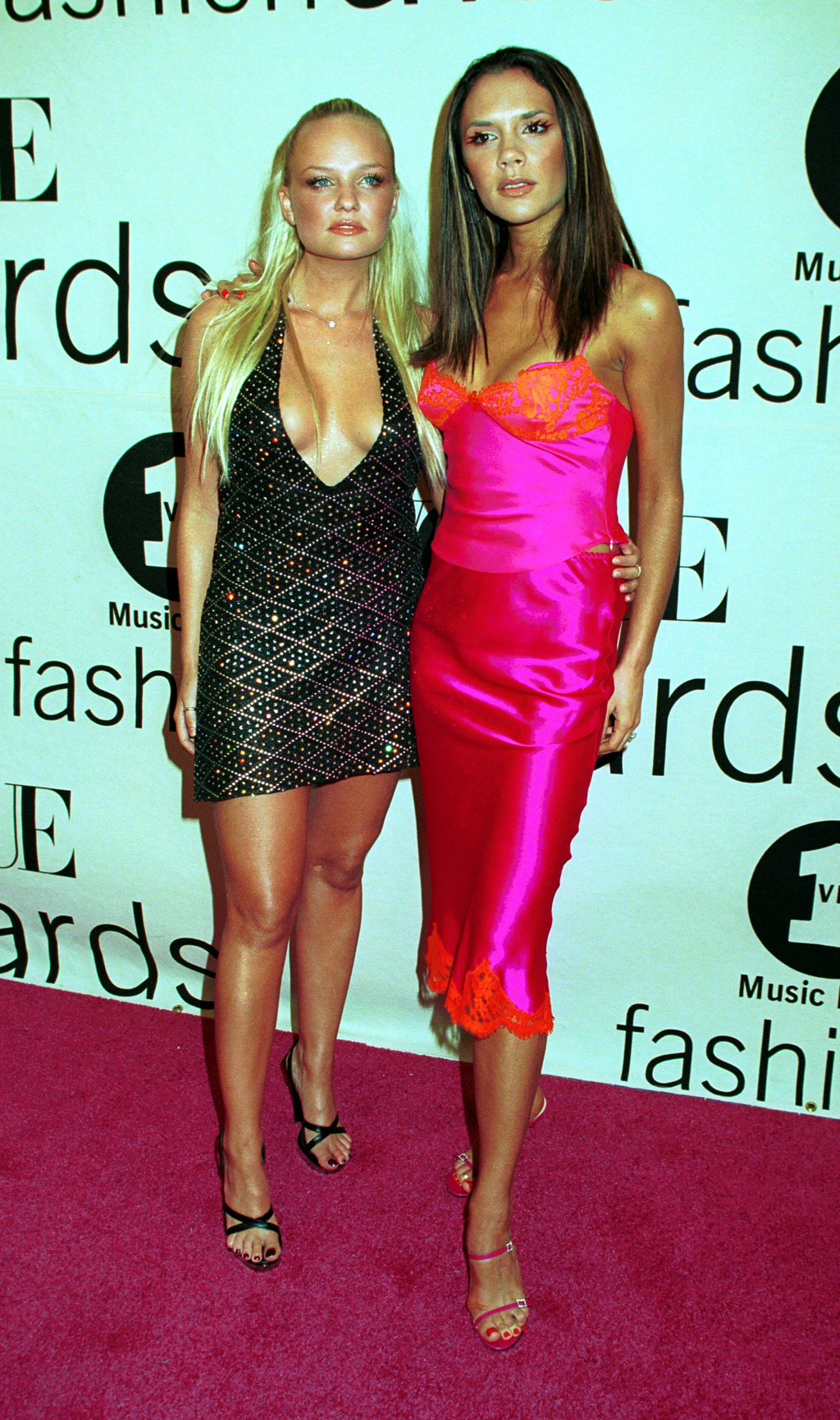 5.
There's no way she'd wear a dress that has this. Many. Colours.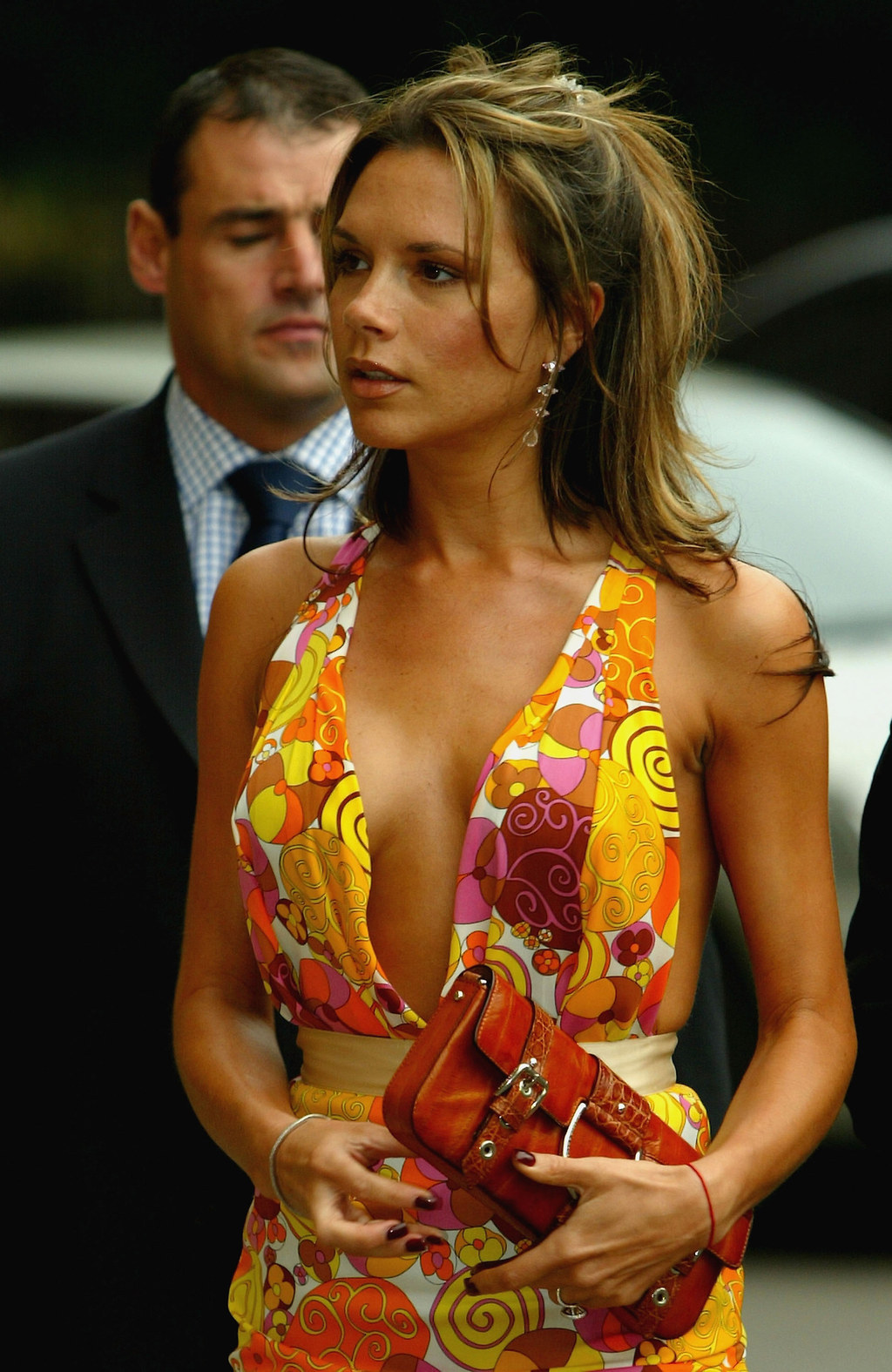 6.
"There's no way she'll be wearing dresses this colourful in 10 years." – those women in the background, probably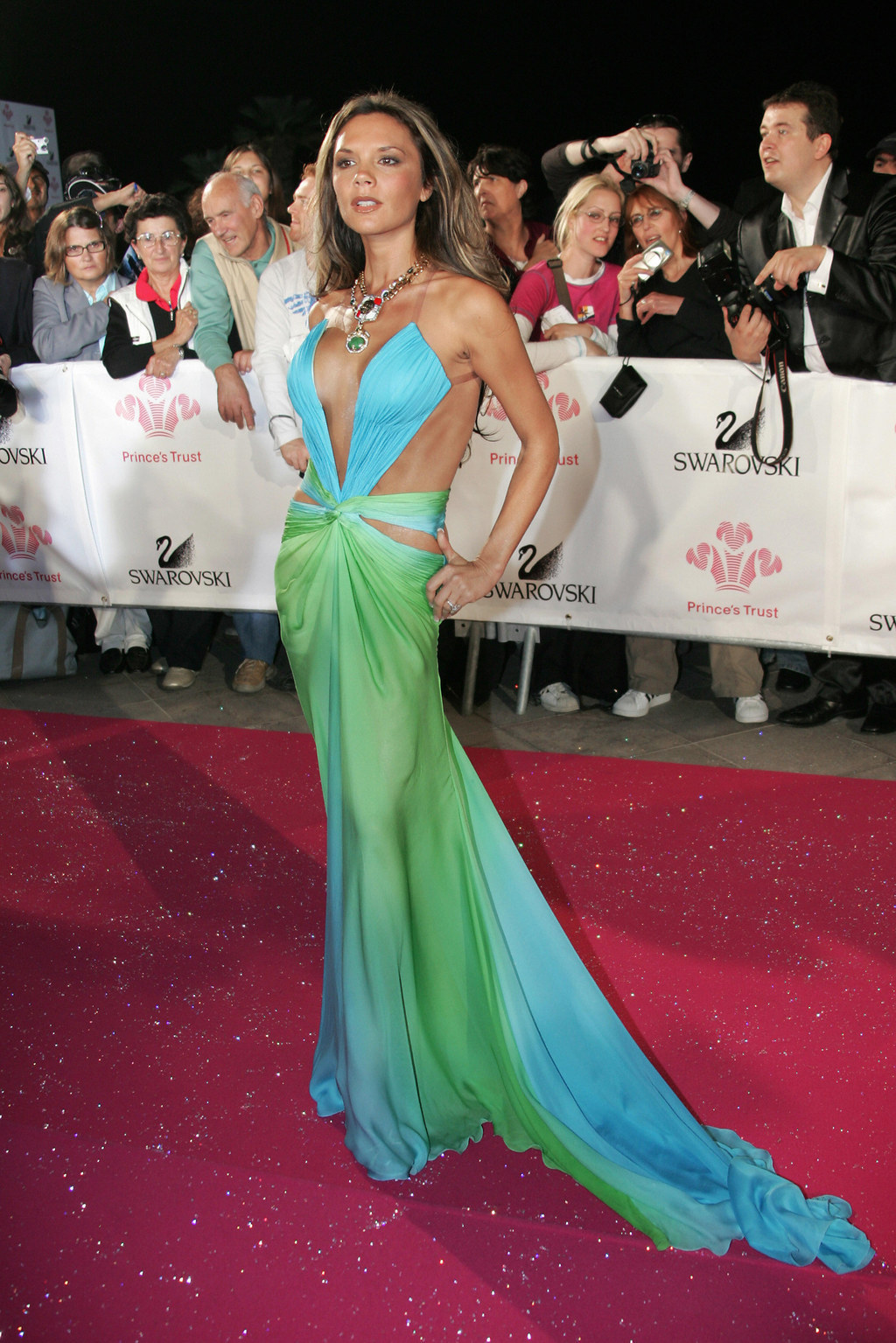 7.
She would never go to the Met Gala in this sheer metallic dress, because now she wears floor-length all-white gowns and looks completely flawless.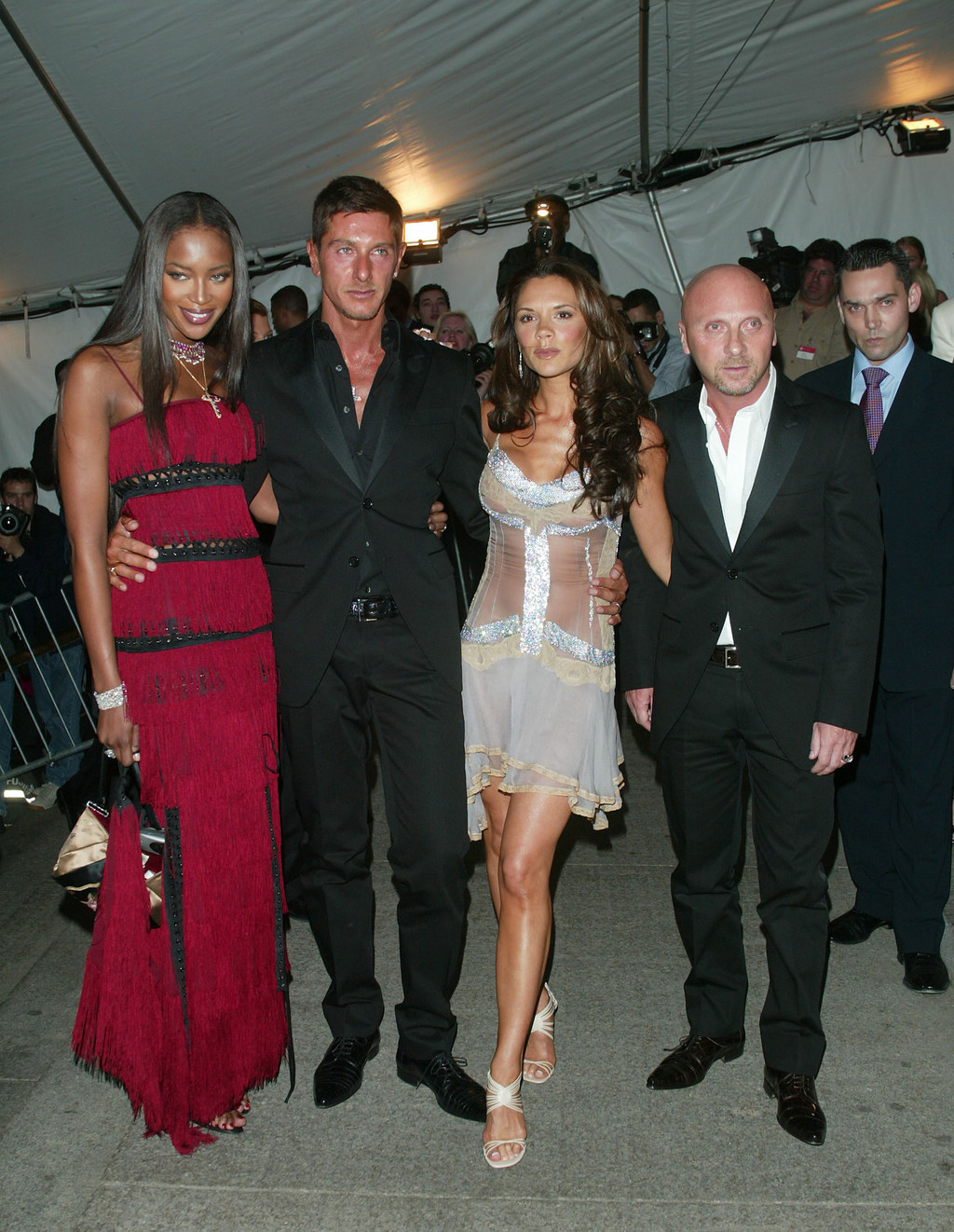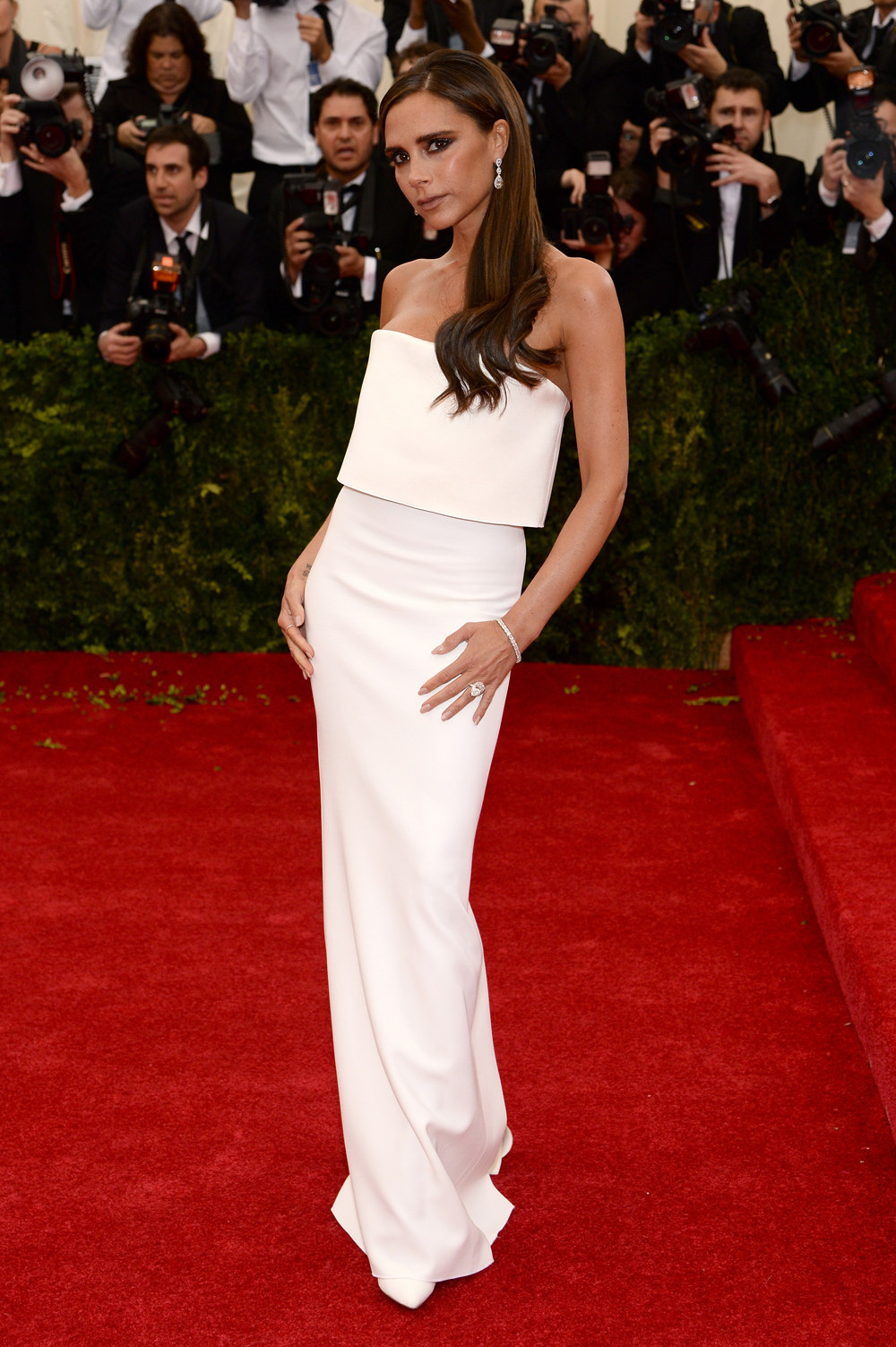 8.
And there's no way that she'd wear jeans with a checkered wash.
9.
2015 Victoria wouldn't wear matching all-white outfits with her husband, because now if they match, it's black tie or nothing.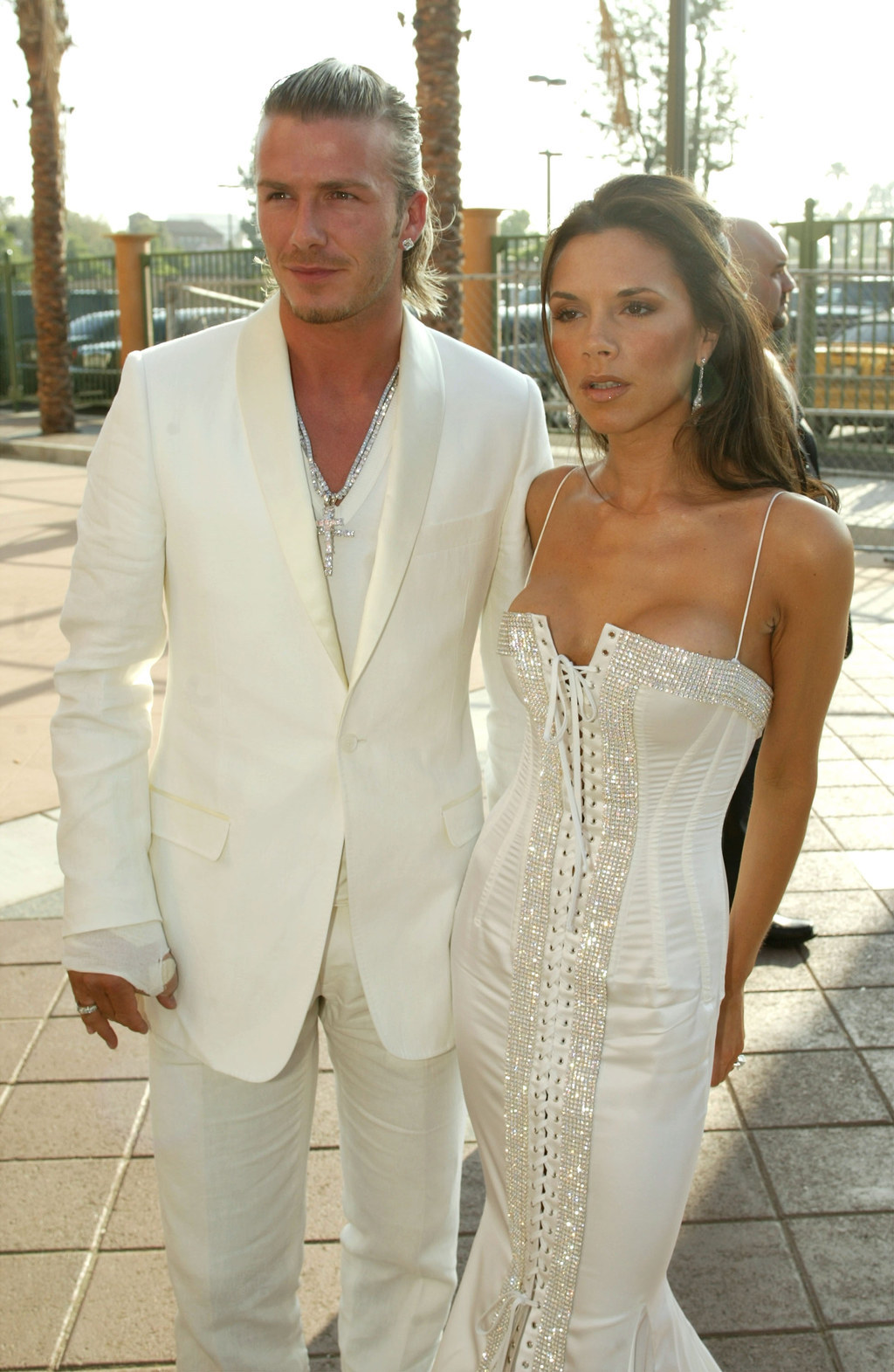 10.
But '00s Victoria used to wear matching outfits with David on a pretty regular basis.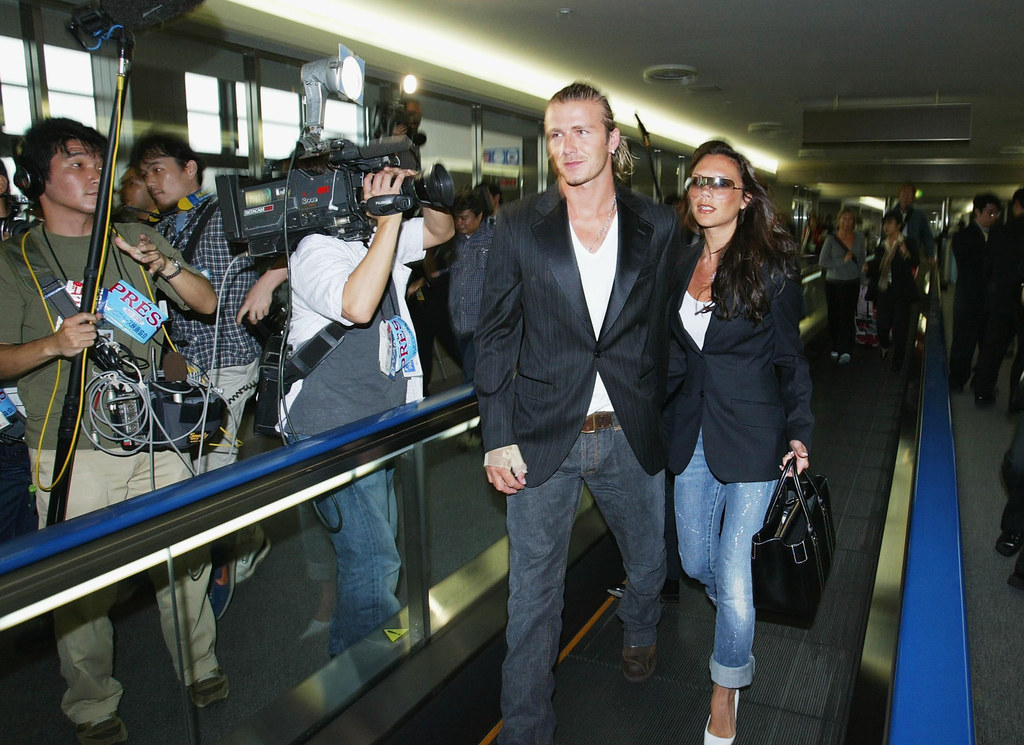 11.
Like these matching newsie outfits, which would never fly with the ever-stylish Beckham family nowadays.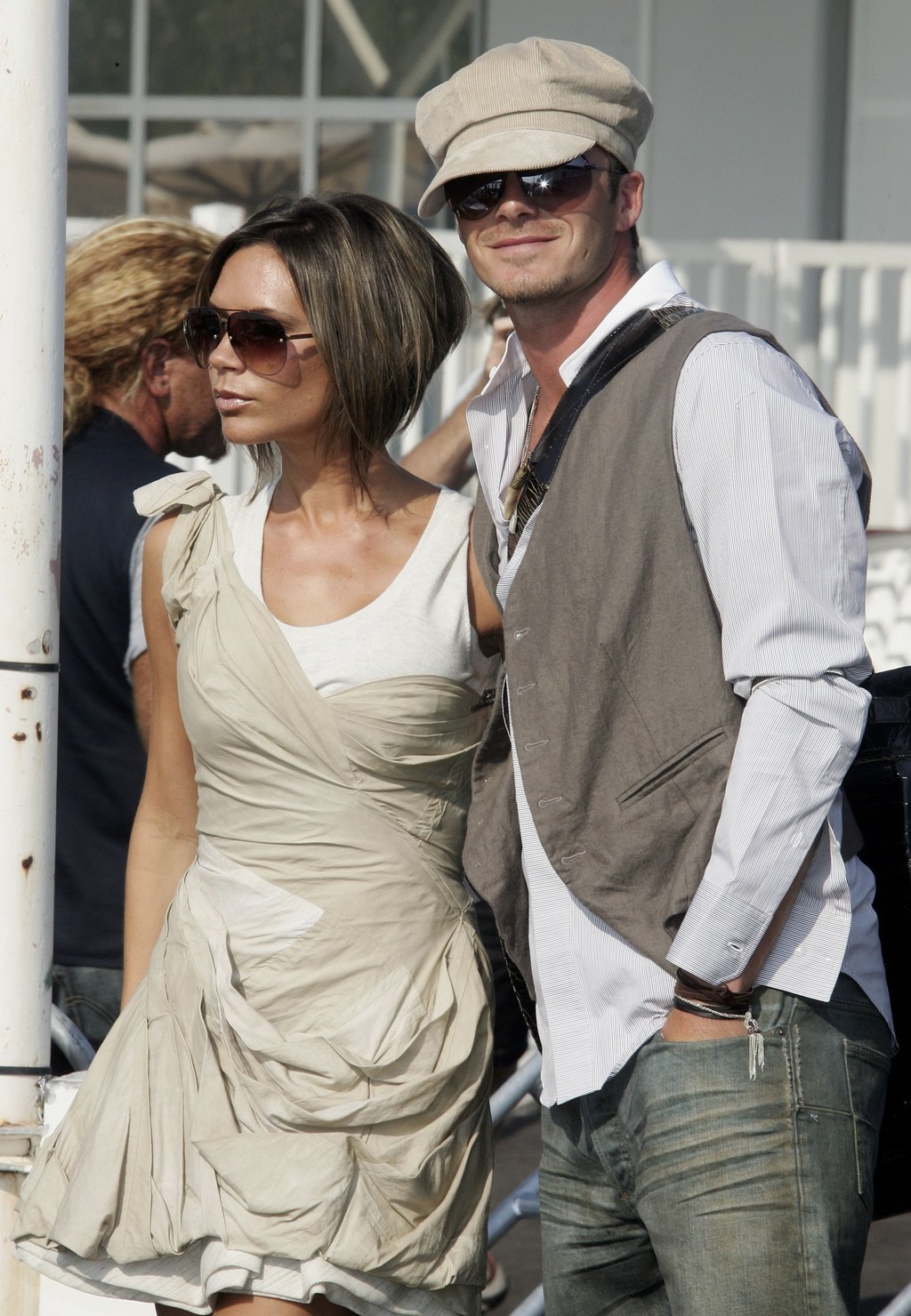 12.
It's not just the matching outfits that have been ditched in the last decade: Victoria just doesn't rock satin like she used to. And that's kind of sad.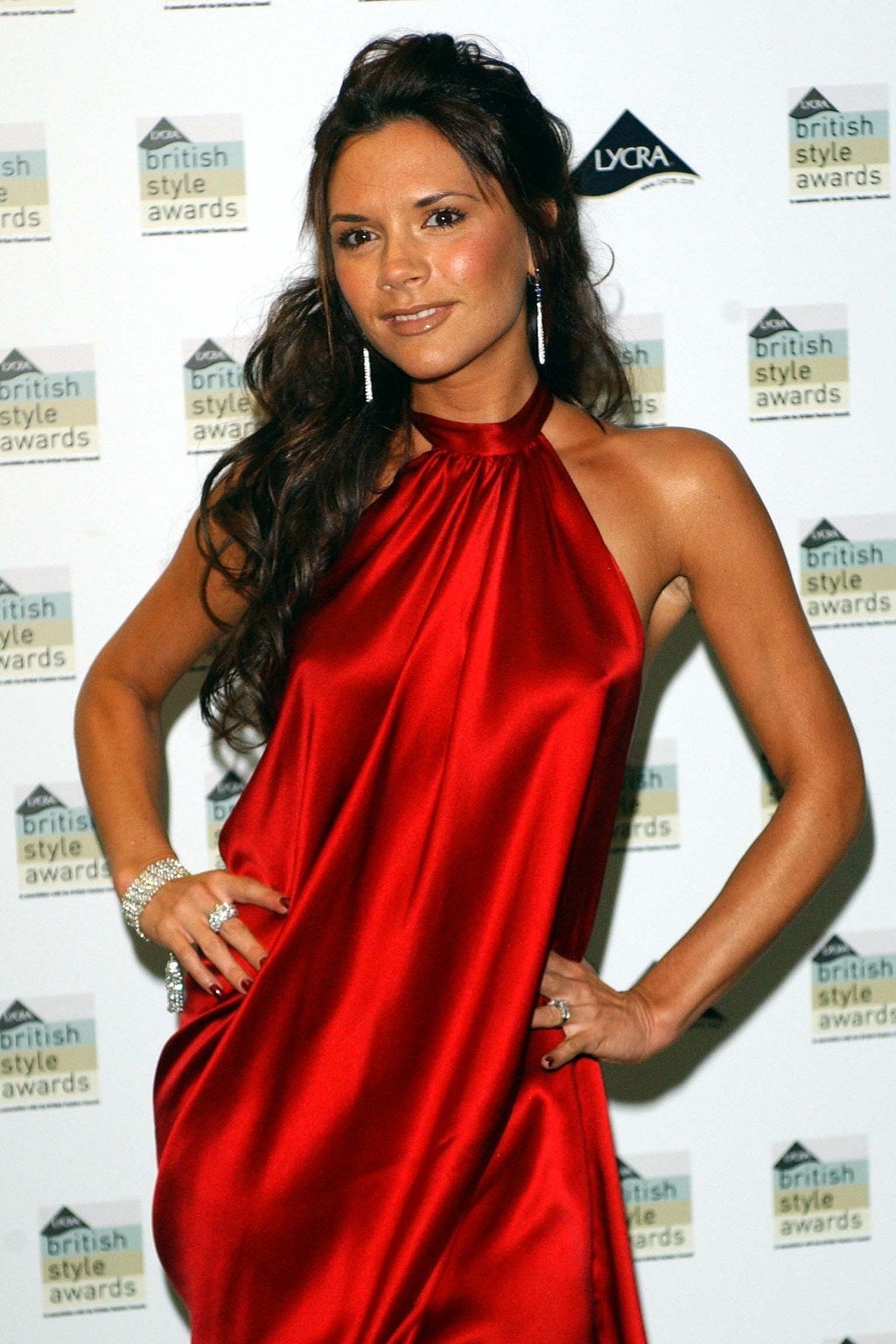 (Also, again with the posing? What's up with that?)
13.
We'll never see this blue satin bomber jacket – worn with nothing underneath – ever again.
14.
Or this white satin camisole.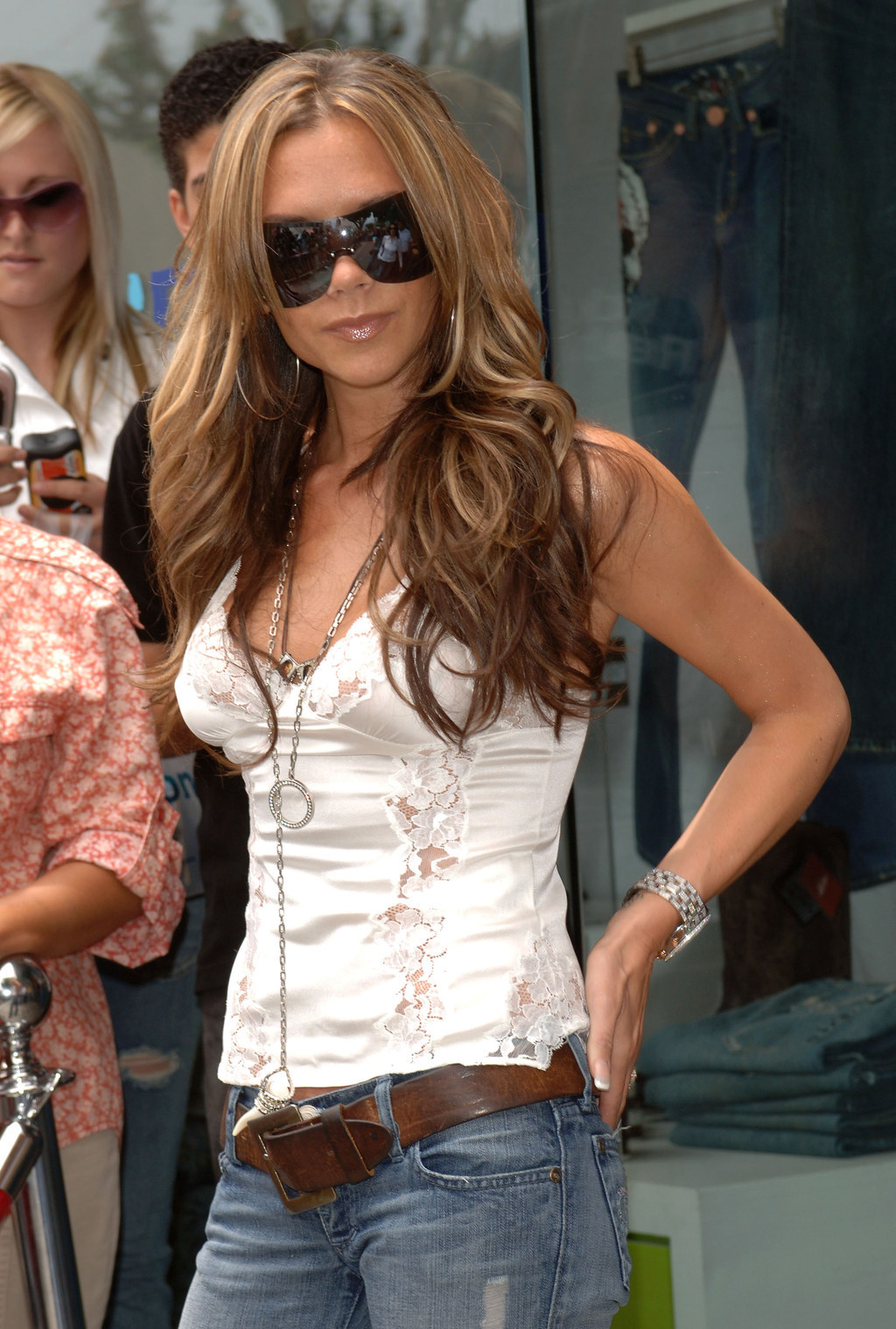 15.
Nowadays, VB just isn't as...ahem...experimental with fashion as she used to be. You wouldn't see her wearing a floral, sequined, sheer shirt with a tutu in 2015.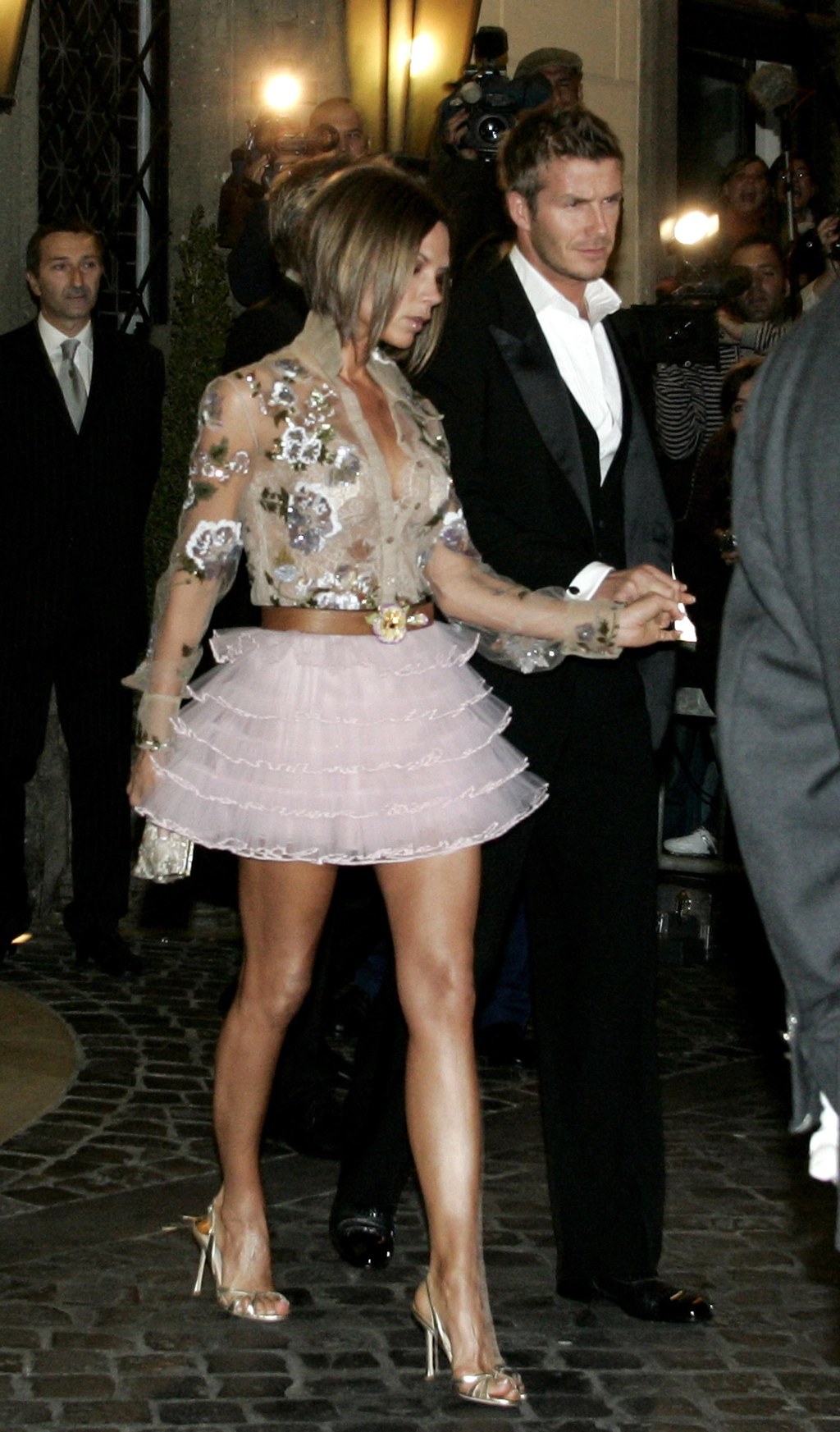 16.
She no longer wears hats that could easily be mistaken for parts of a bird's nest.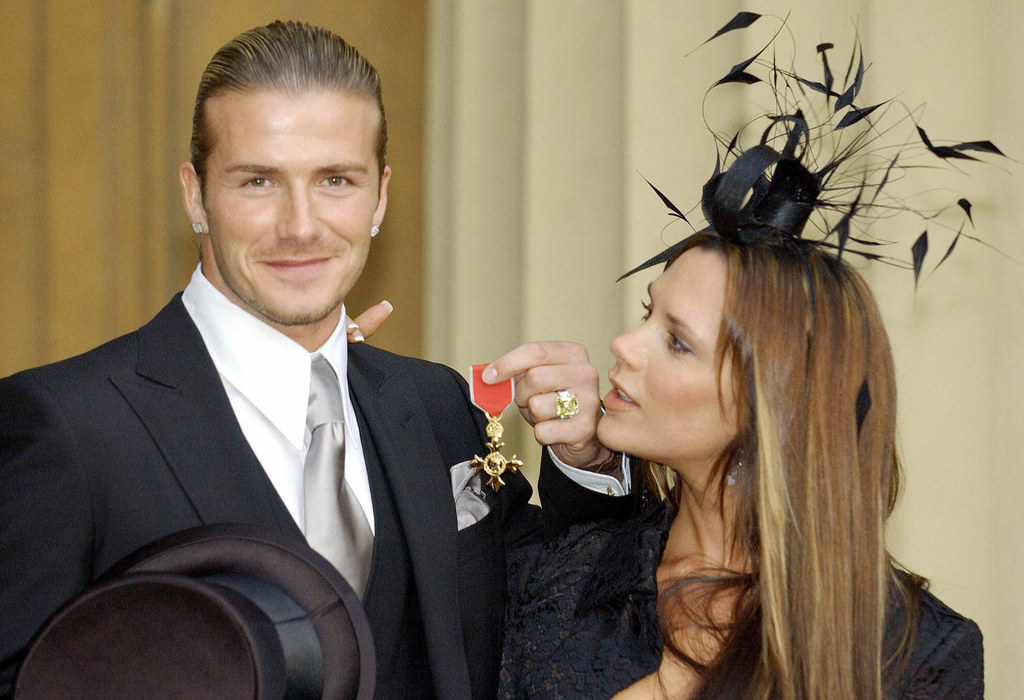 17.
Or hats that could probably give Pharrell a run for his money.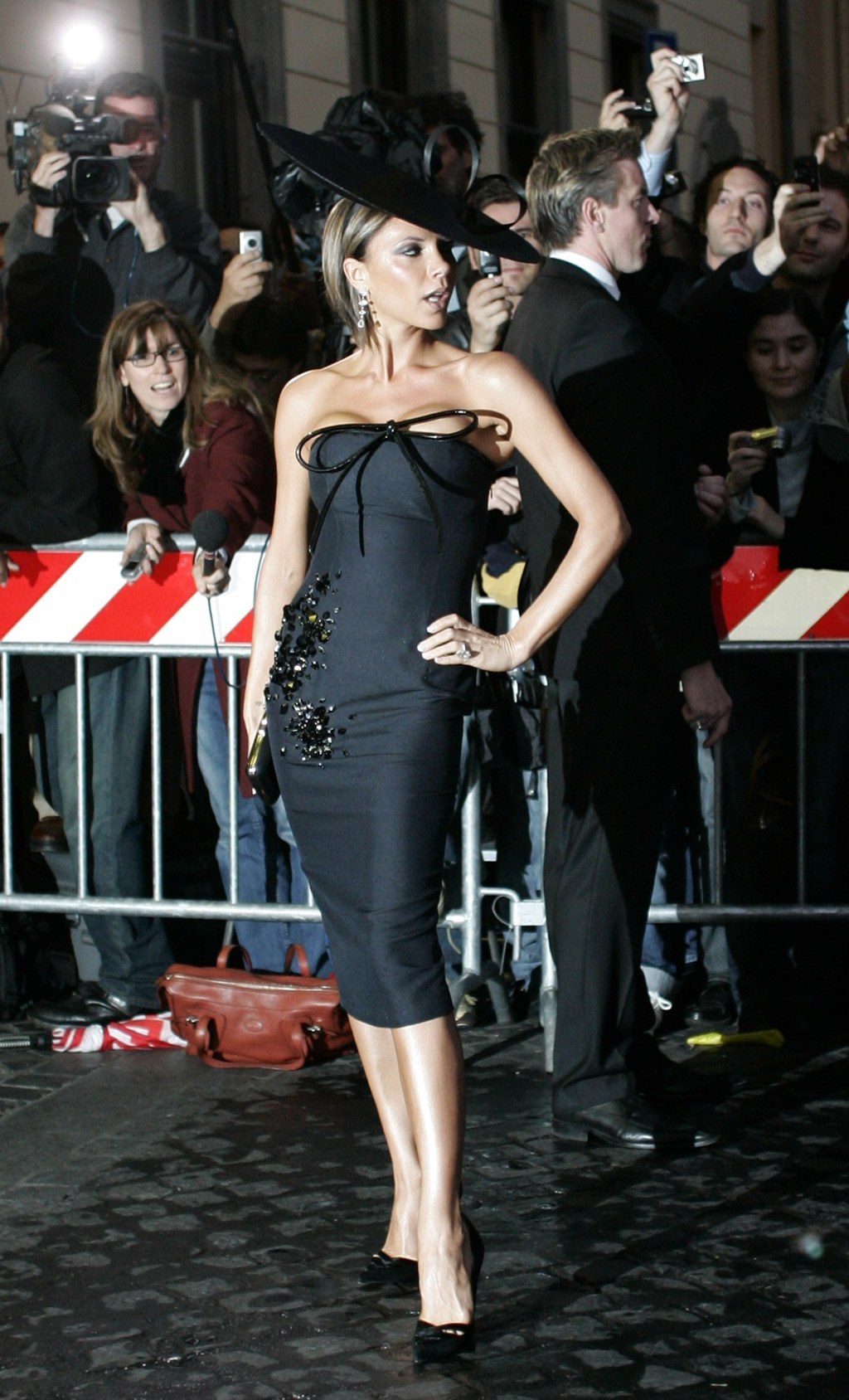 18.
And you'd never see 2015 Victoria sitting on the front row wearing jeans.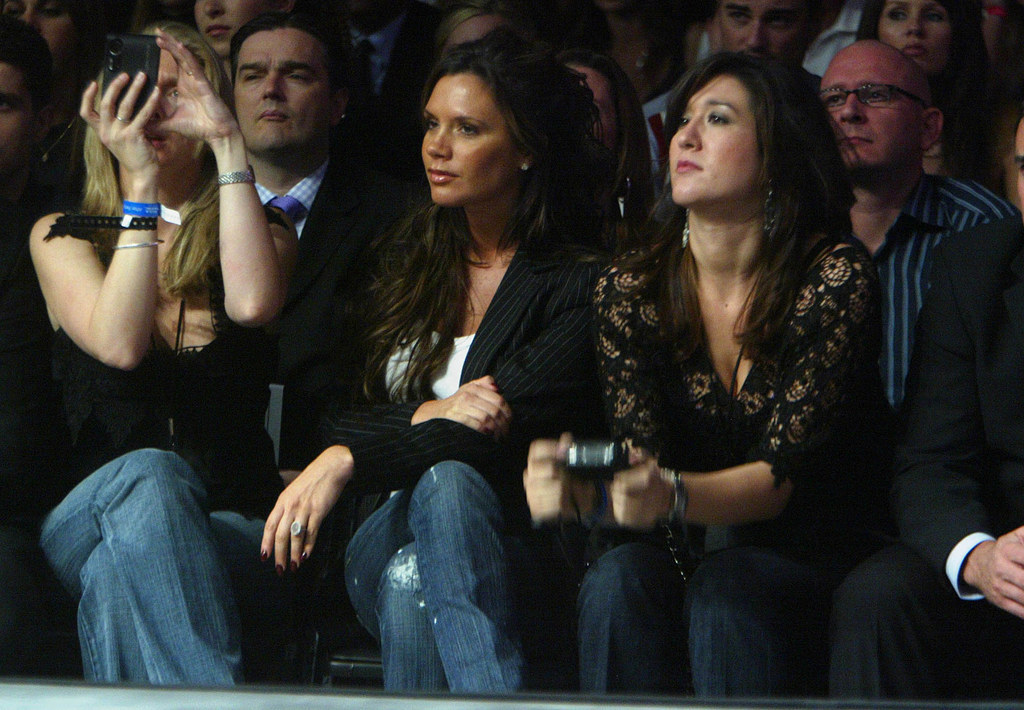 19.
Victoria Beckham wouldn't wear a dress with this much skirt in 2015, because Victoria Beckham is all about sleek silhouettes and ~clean lines~ in 2015.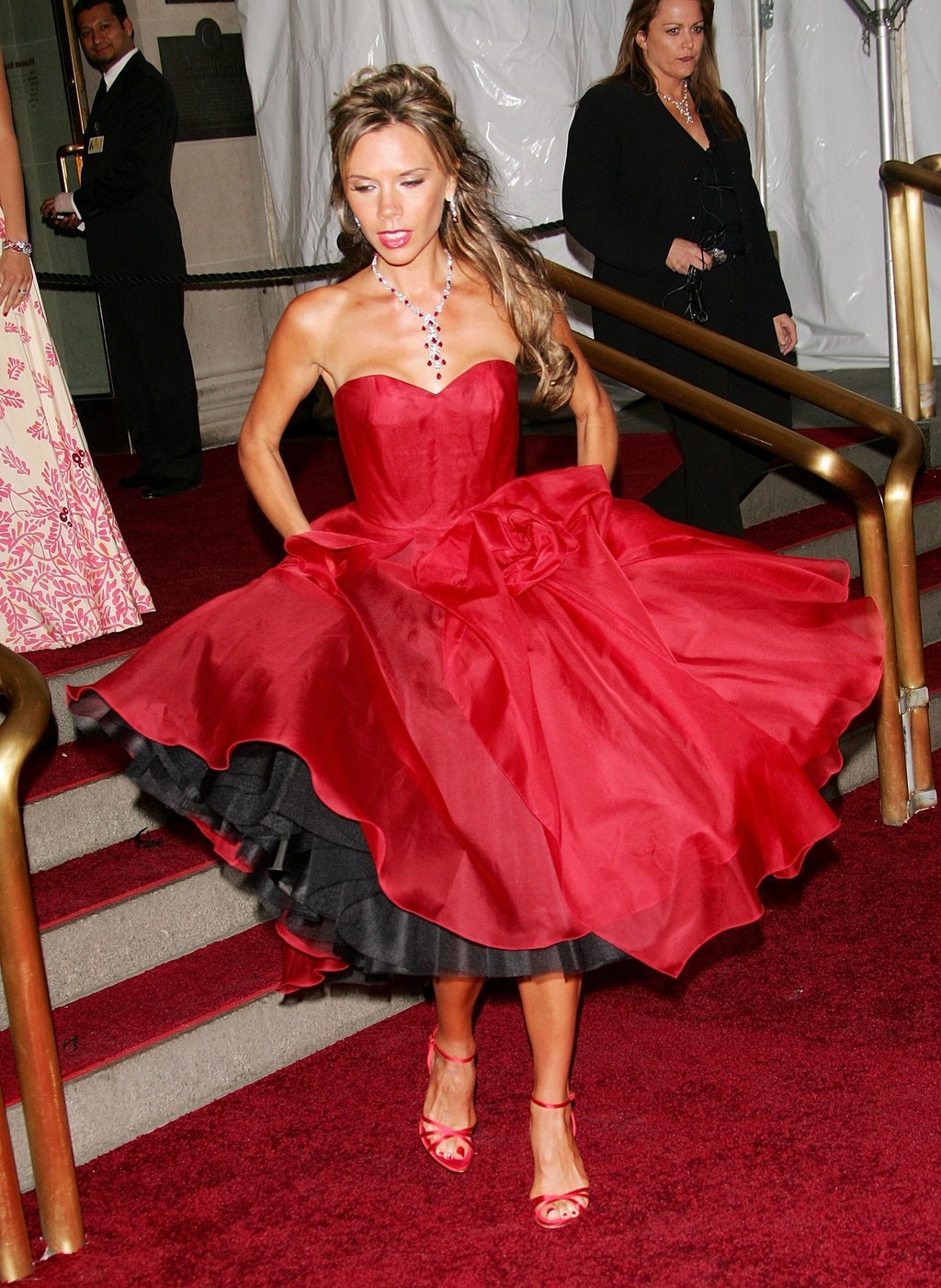 20.
It's not likely that the bob that inspired a whole generation of women would make an appearance in 2015. And the zebra print dress and pink bra probably wouldn't either.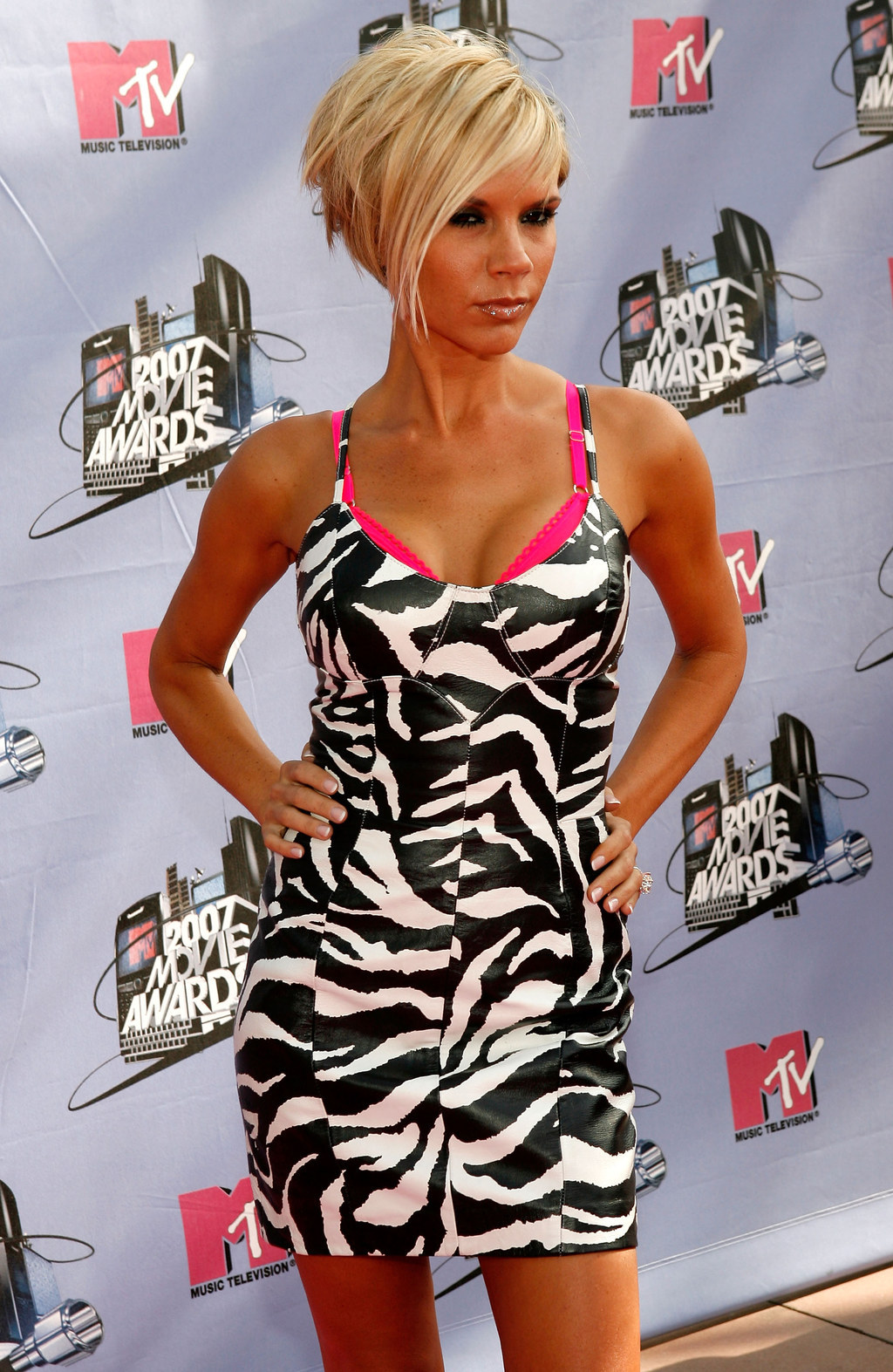 21.
Because 2015 Victoria no longer has a corset obsession that's so bad she could probably use an intervention.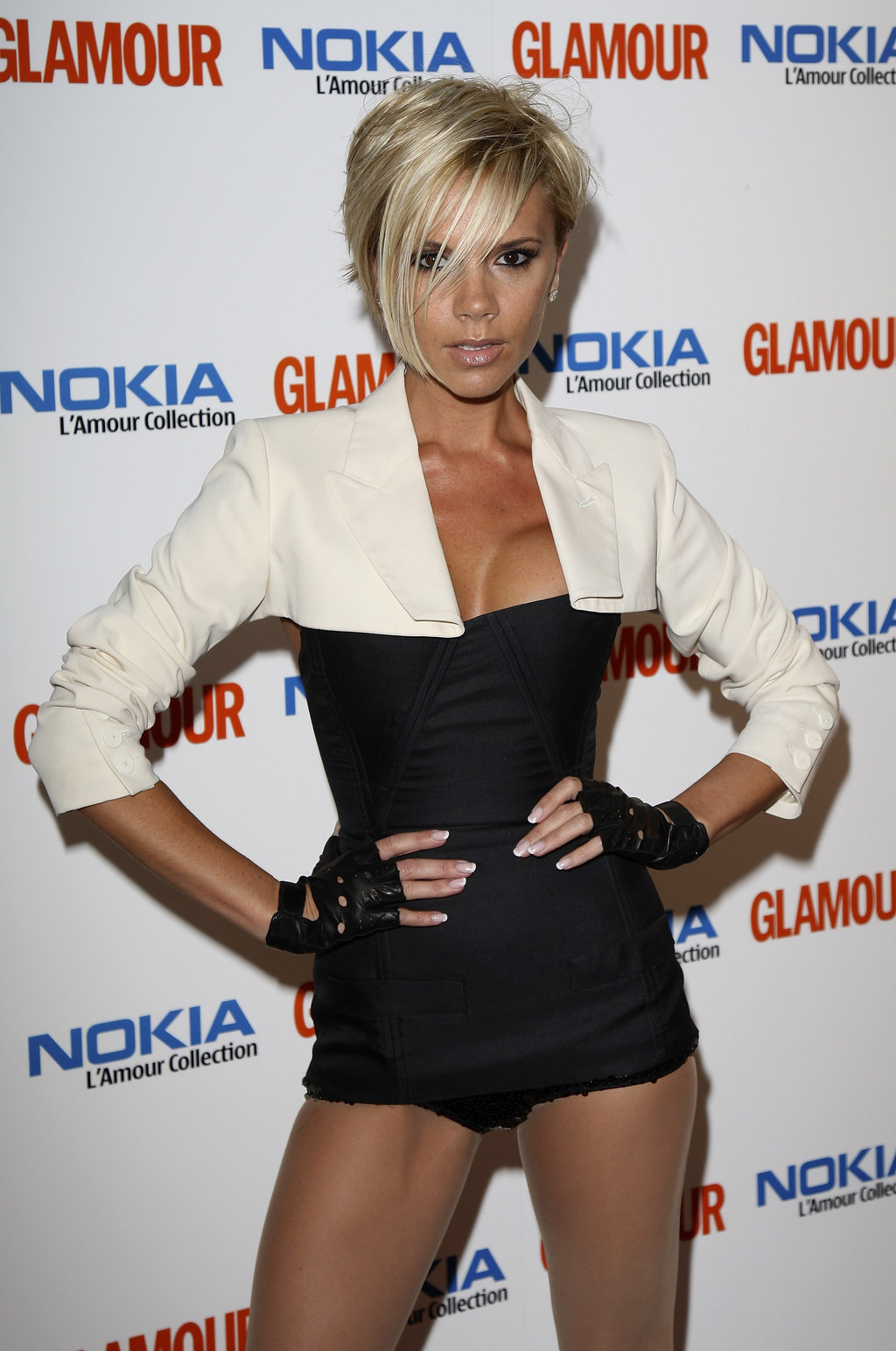 22.
And she's definitely perfected her posing in the last decade.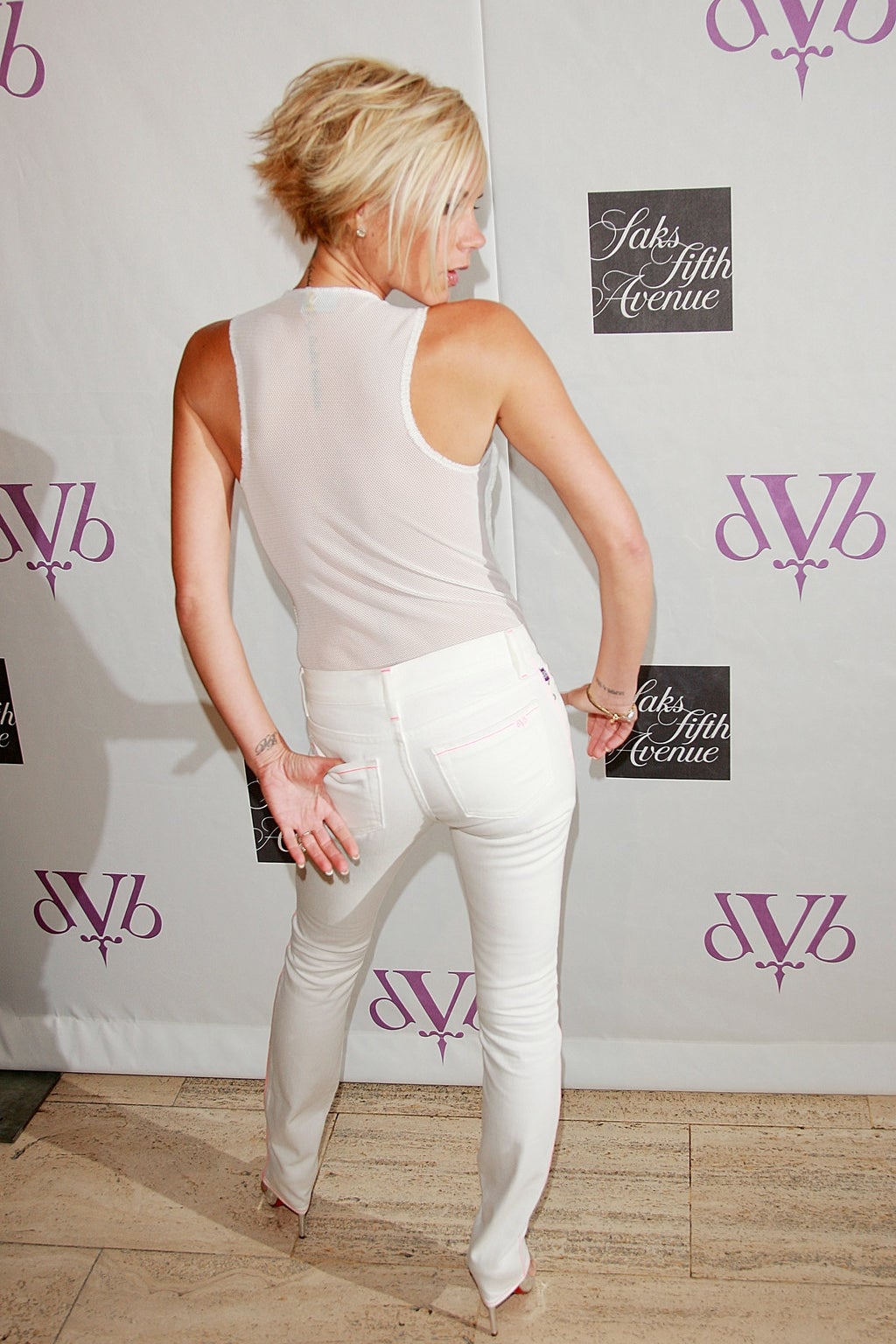 23.
And, most importantly, 2015 Victoria Beckham is a bona fide style icon.