There's only a week to go until the 2020 presidential election, and plenty of celebs have been stepping up and using their huge platforms to encourage people to vote.
Among them is Selena Gomez, who last week posted to her 195 million Instagram followers expressing her excitement at having just finished filling out her ballot.
But during an appearance on Voting Power Hour this past weekend, Selena admitted that this election was actually her first time voting.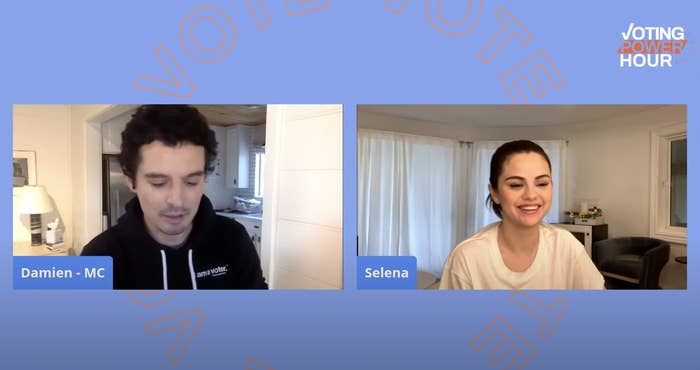 "Honestly, I'm not ashamed to say this," the 28-year-old said when a caller asked about her first time voting. "But... I'm kind of... This was my first time."
"I'm going to say that, because I've never felt — and this is so true, and I'm now admitting it to people — like my vote counts," Selena explained.
"My main focus has been this right now," she said. "You can tell on my social media and everything, obviously, I'm super invested in this right now. It's been good. I feel hopeful."
Over the weekend, Selena jumped on Instagram Live with her friend Timothée Chalamet while he waited in line to vote and encouraged their followers to vote too.