1.
The show was opened by Ukraine's entrant, Melovin, who started his song by rising out of a coffin thing that was sunken into the stage.
2.
It was revealed that Spain's entrants are in a three-month long real-life relationship, to which British host Graham Norton said, "I give it a month".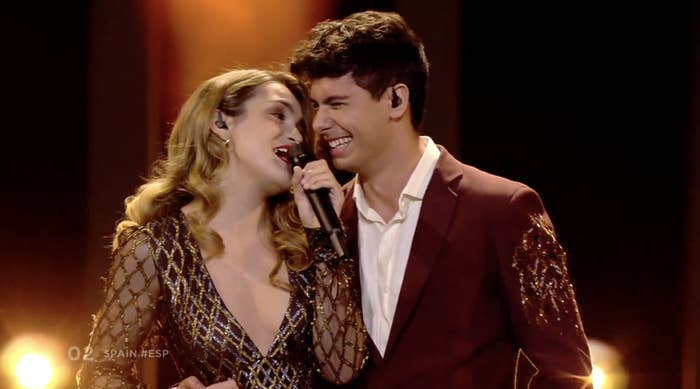 3.
At one point during Slovenia's song, the music stopped "accidentally" (read: on purpose) and they tried to get everyone in the audience to sing along.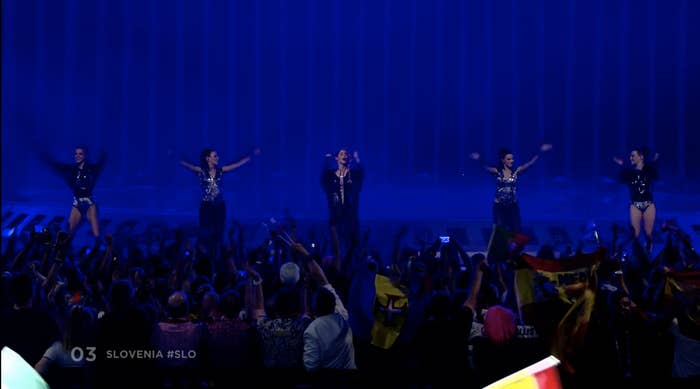 4.
Estonia's entrant watched Frozen and really liked it.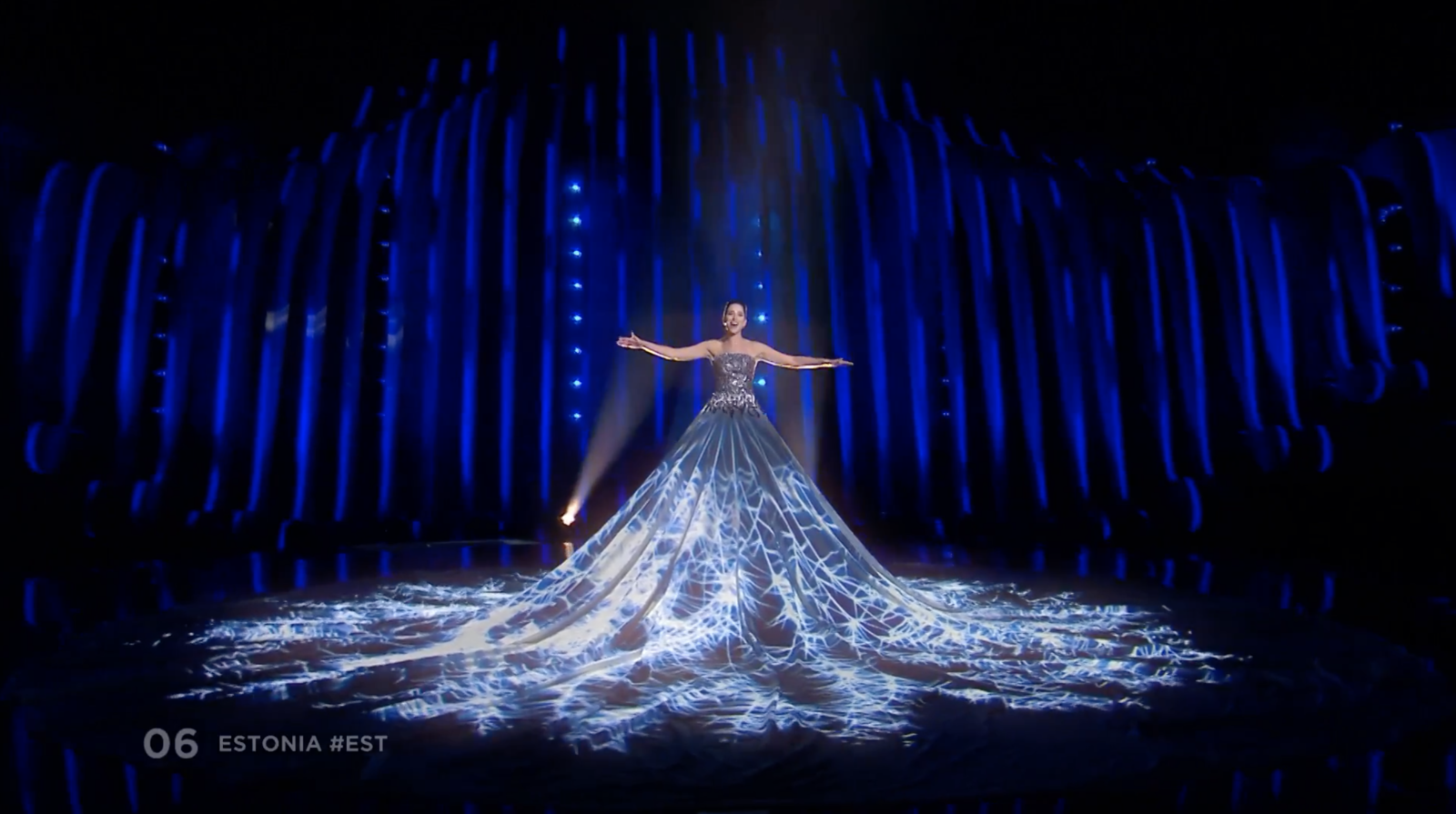 5.
And then she tried to hypnotise everyone at home into voting for her with this dress trick:
6.
During the UK's performance, a member of the audience ran onstage and grabbed SuRie's microphone.
7.
Which meant she was left unable to sing anything for a good few seconds.
8.
The entrant from the Czech Republic performed wearing a backpack, and this happened:
9.
People obviously made jokes.
10.
And then this happened:
11.
Also, his lyrics were... a lot.
12.
Denmark's performance had a noticeable Game of Thrones aesthetic, complete with long-ass beards and snow.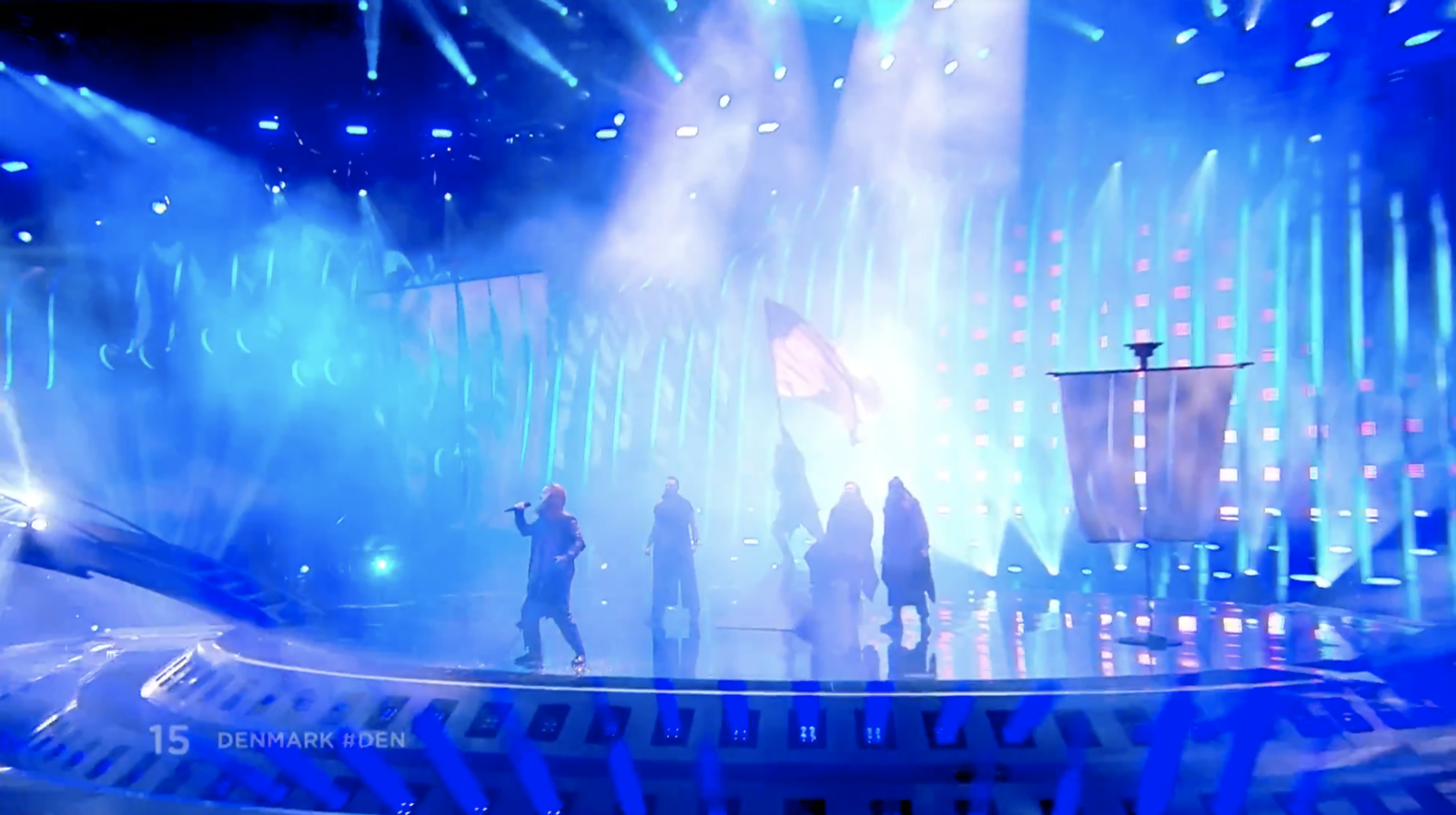 13.
Finland's contestant spent the majority of her performance getting flip-turned upside down.
14.
And then ended her song with this frankly death-defying stunt, which made me literally scream.
15.
Bulgaria brought Sia onstage to help them out.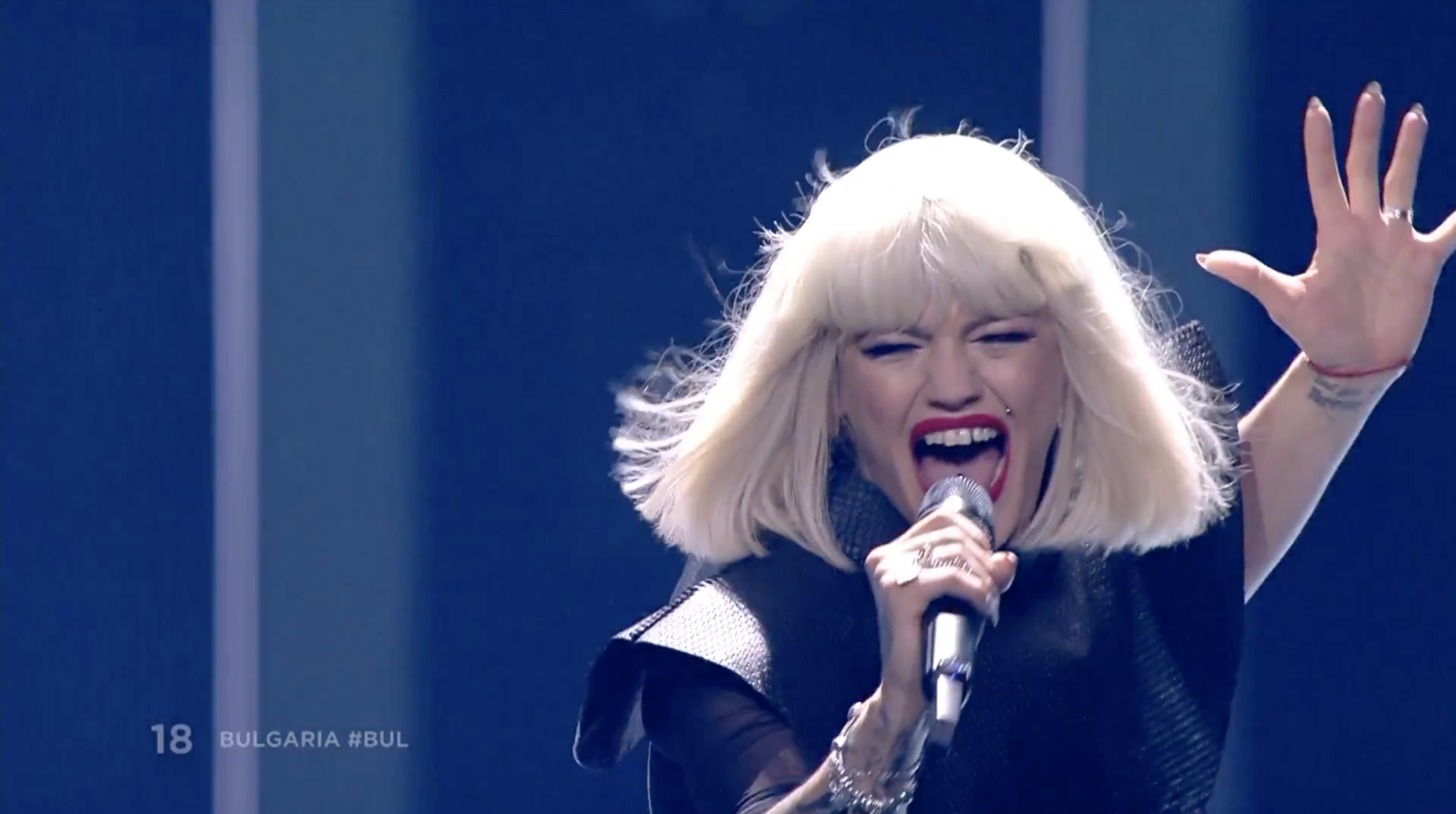 16.
Moldova's performance was full of optical illusions that still have me reeling, TBH.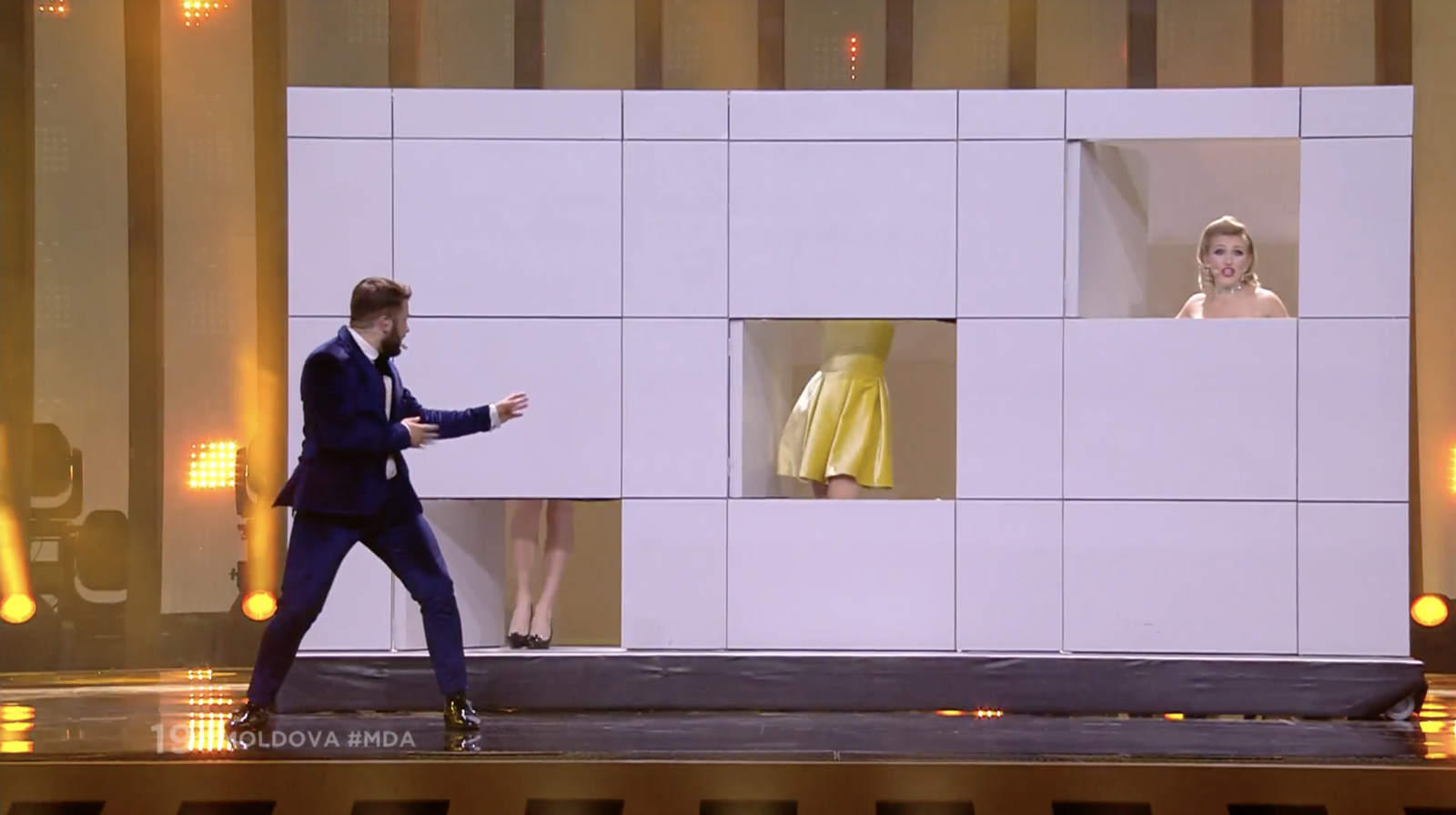 17.
Basically, there's loads of them, but they played with us and made it look like there were only three of them.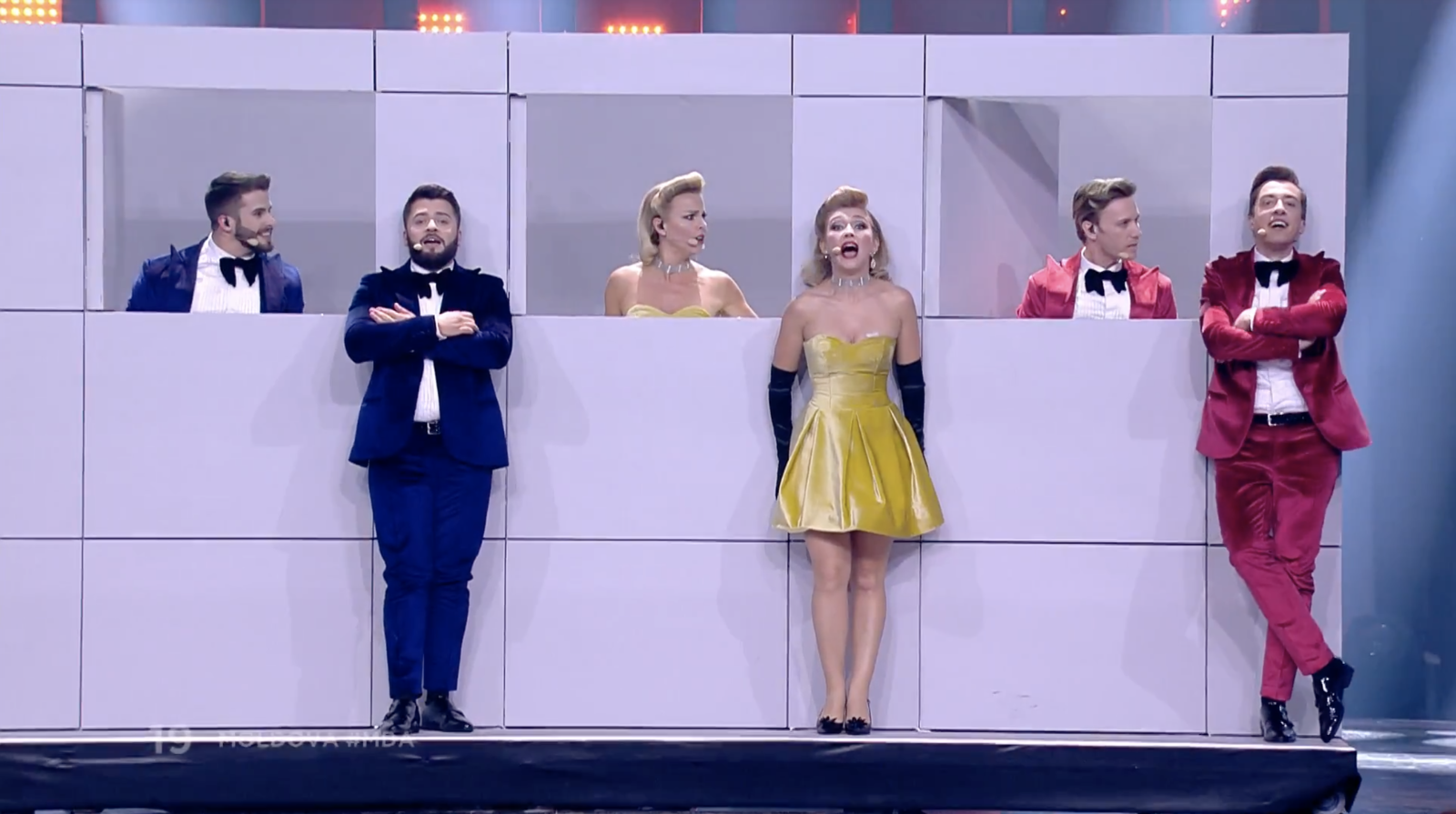 18.
Their staging was so good, it became a meme almost immediately.
19.
Israel's performance basically consisted of making chicken noises.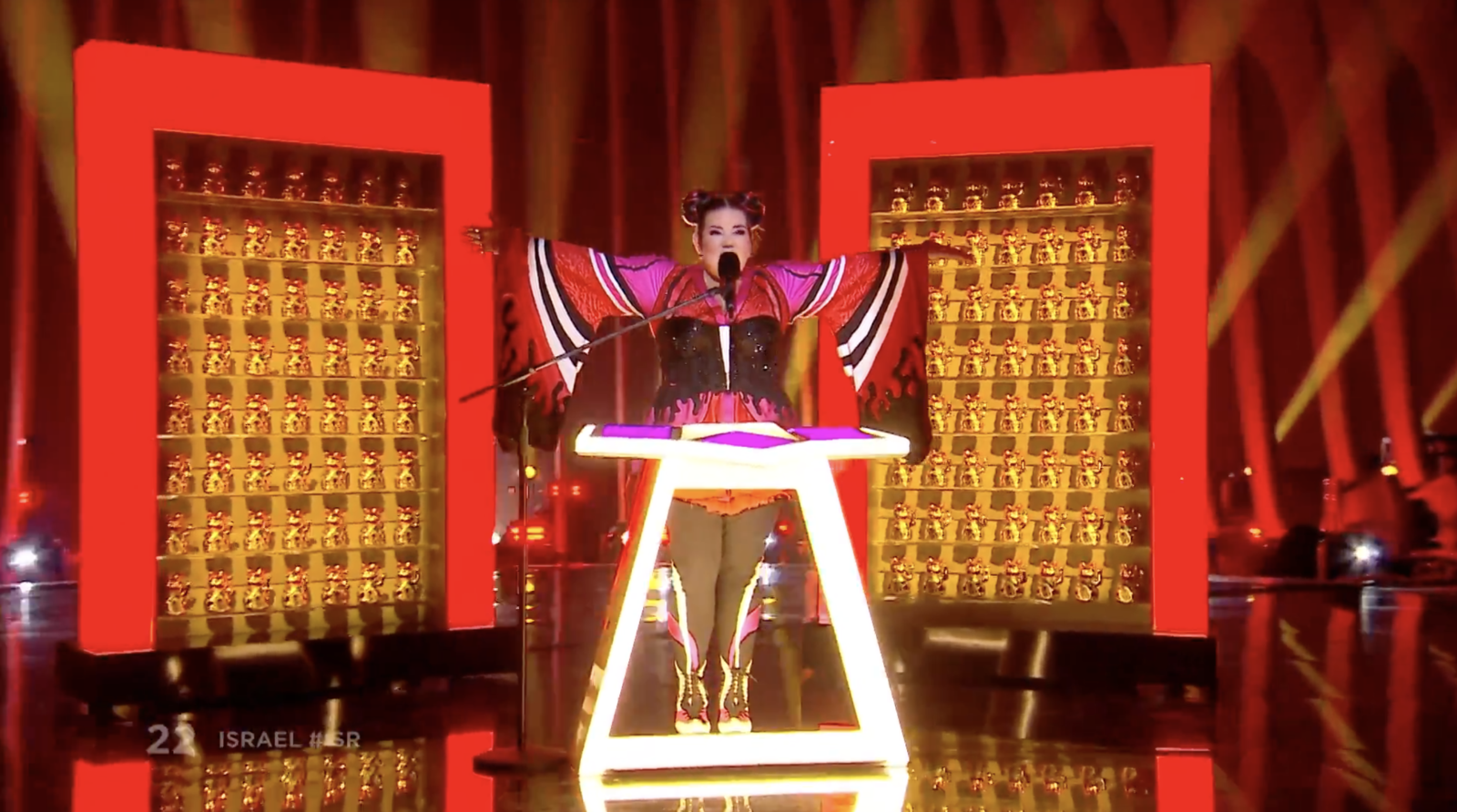 20.
During the interval, when everyone was busy voting for Hungary, my new favourite screamo band, the Portuguese hosts put on a sketch about how they didn't win the Eurovision Song Contest for 53 years.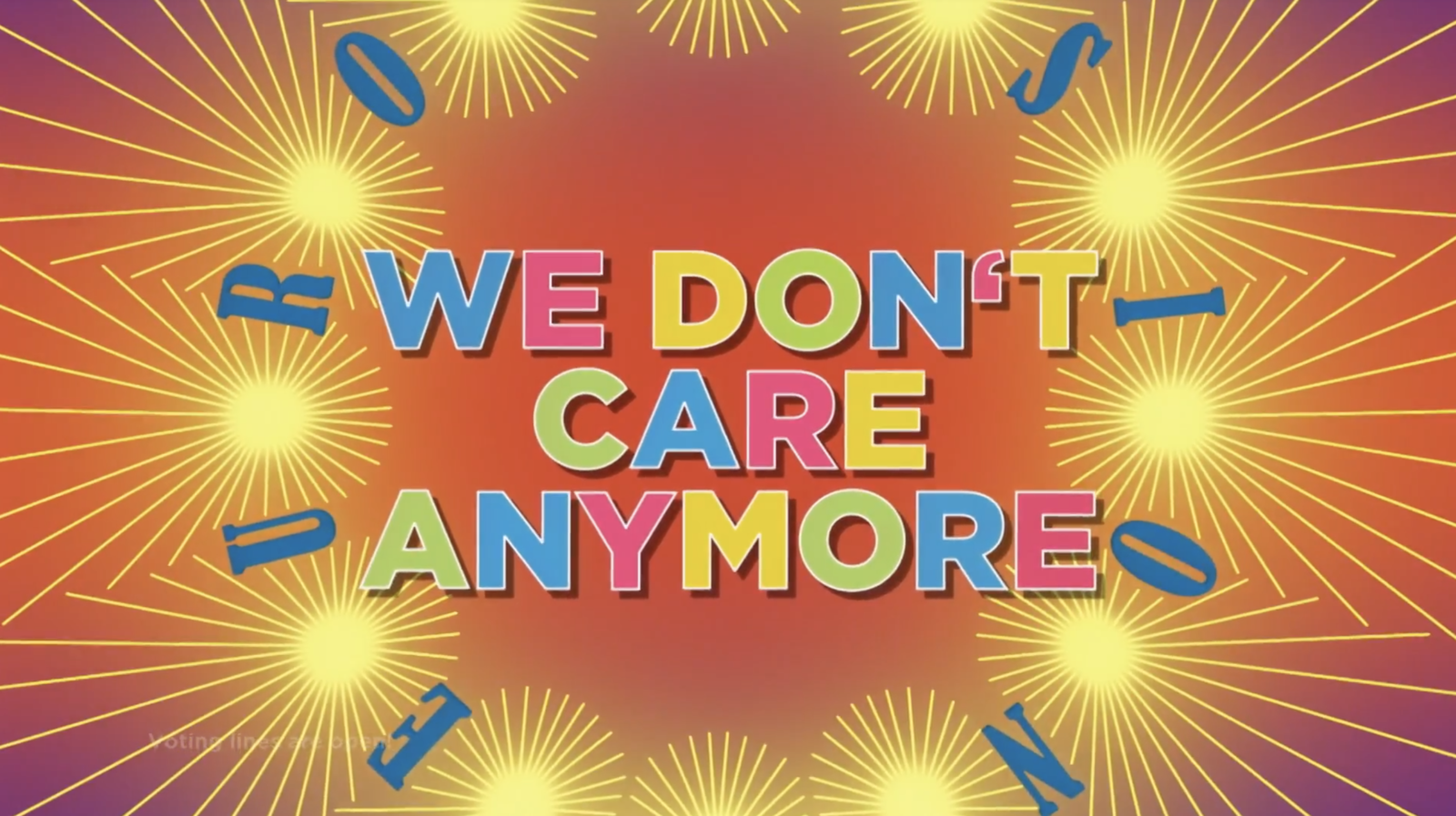 21.
Then another one of their interval acts spent some time literally inside a grand piano.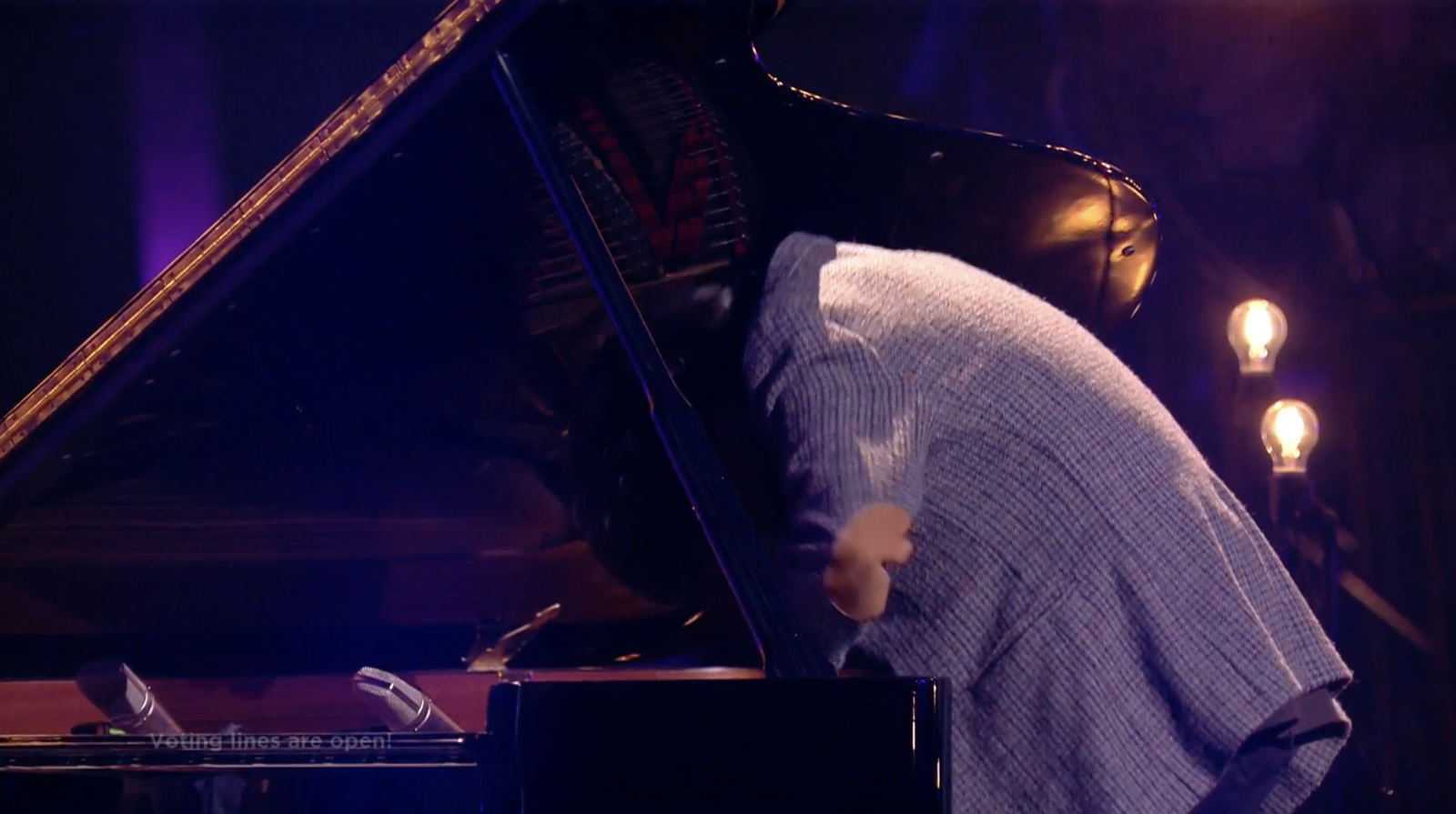 22.
Once the voting started, we continued the grand tradition of the UK being the last country to receive any points at all.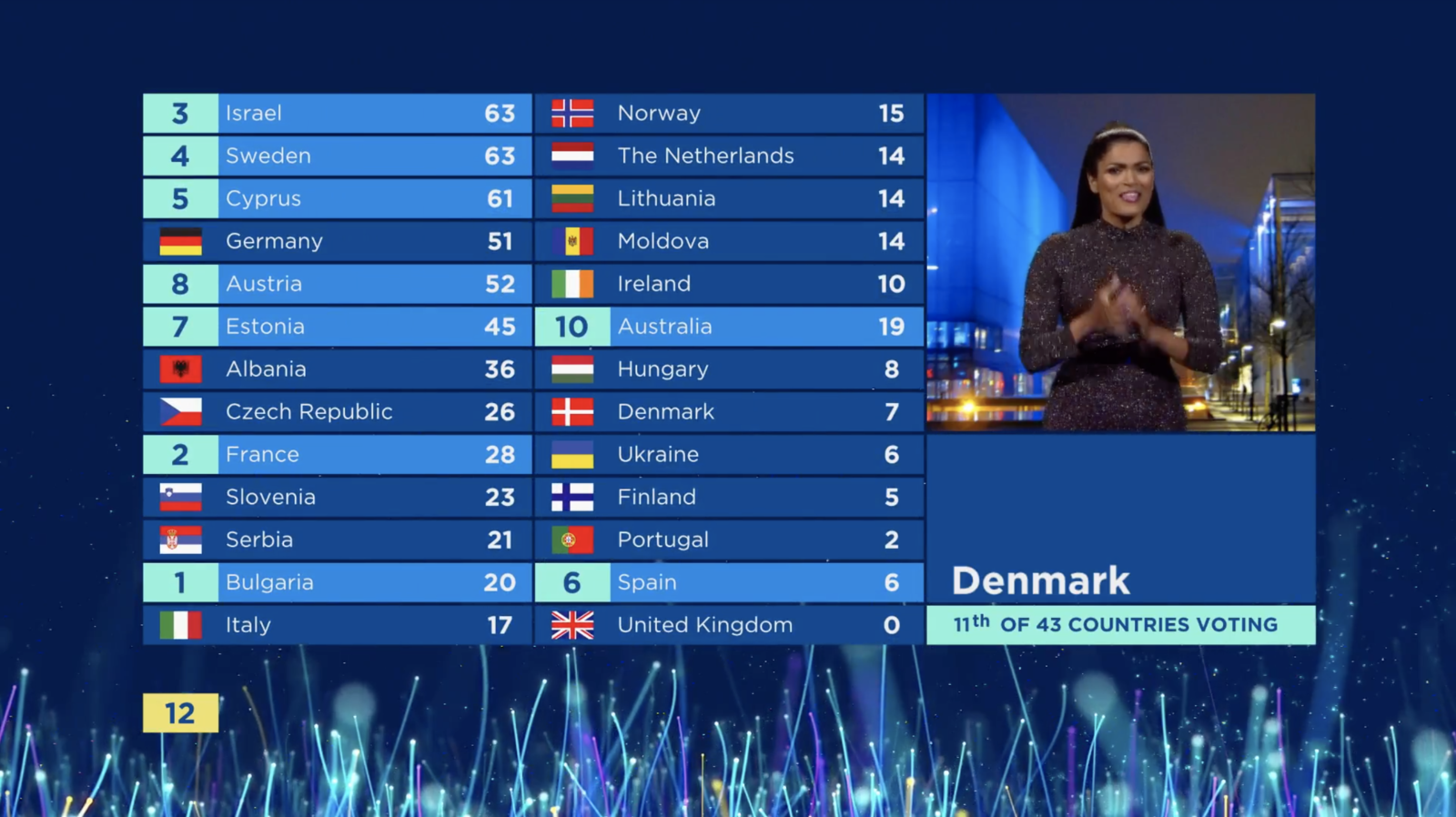 23.
Latvia were the first country to give the UK any points (thanks boos!), but then their representative made a weird joke about Kanye West.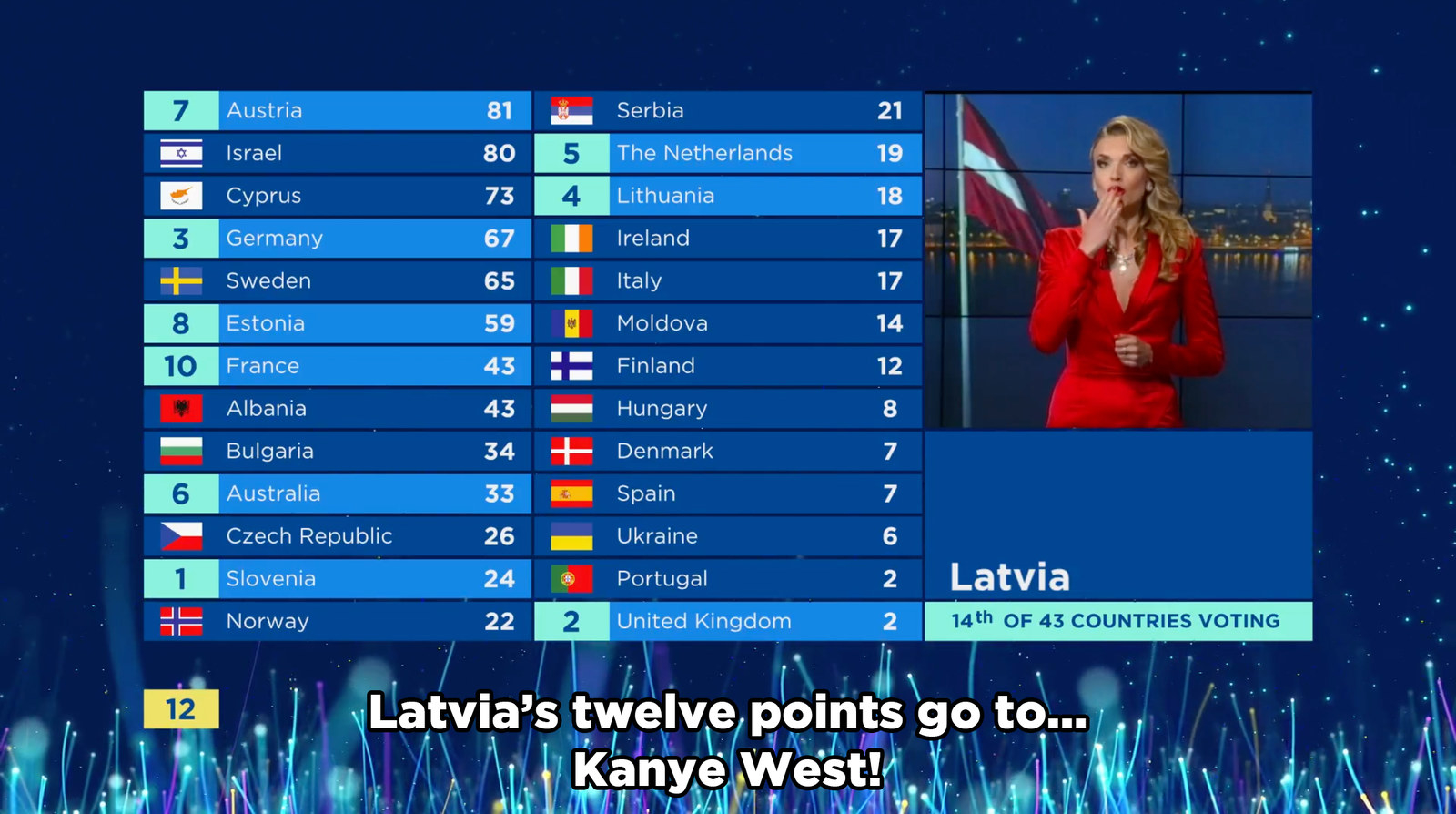 24.
As usual, people turned the British failure into memes.
25.
The Greek representative made a joke that belongs all the way back in 2017.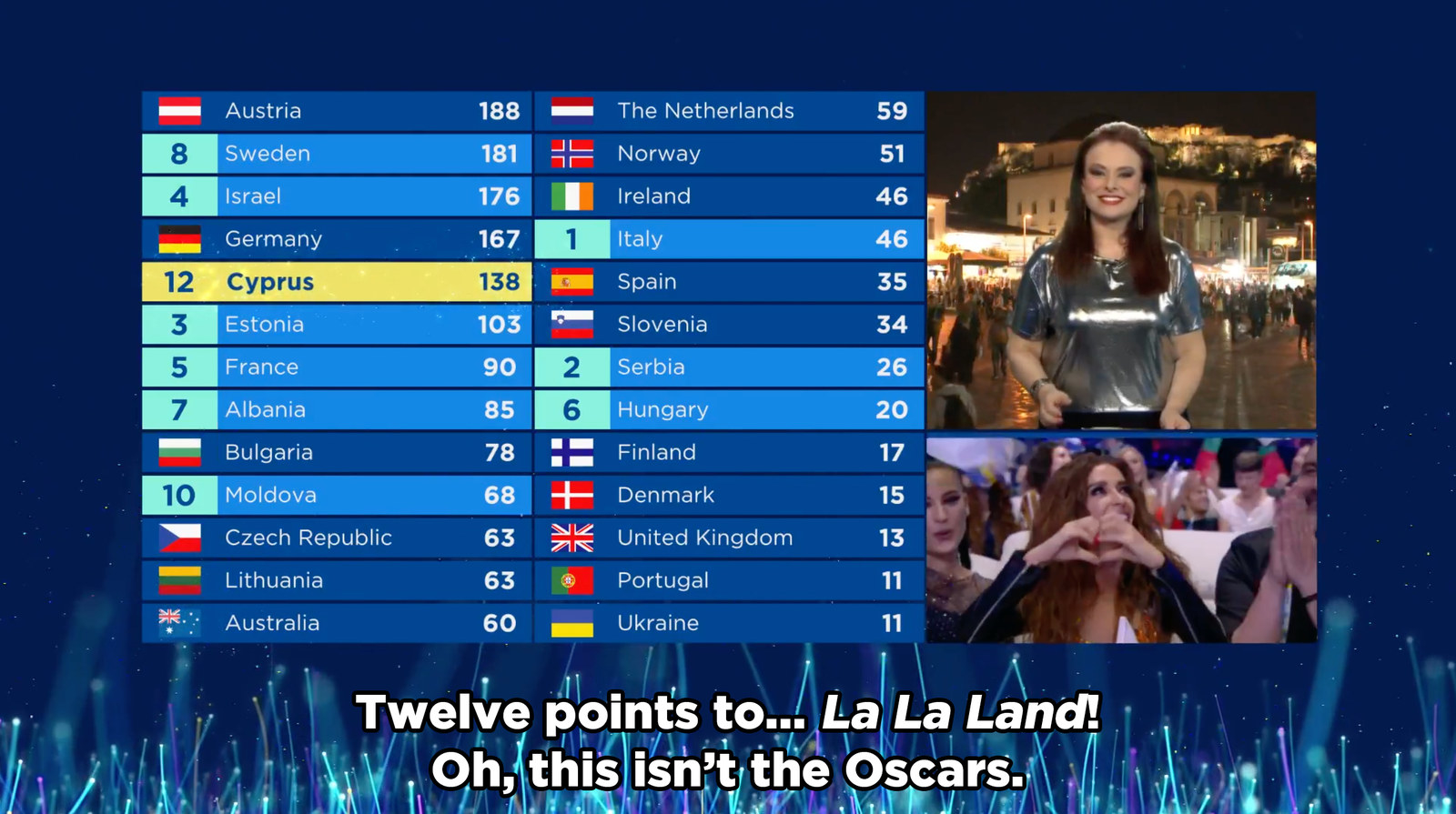 26.
And the most ridiculously intense moment of the night was DEFINITELY when it looked like Cyprus might take the crown, but Israel cinched it instead.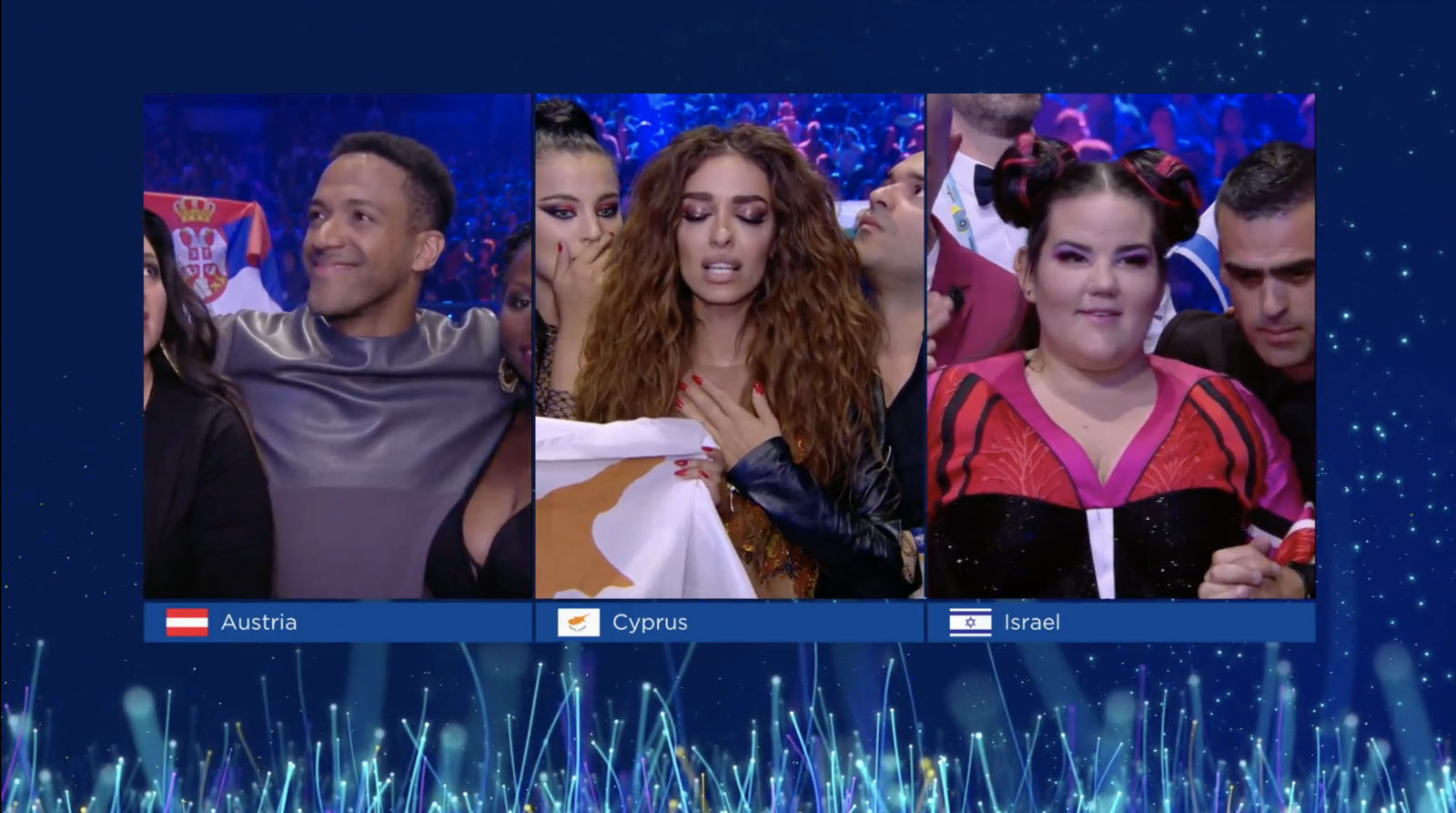 Here's 'til next year, Europe! (And Australia.) 🍻