We all love "Carpool Karaoke" with James Corden, and this week's guests were the Red Hot Chili Peppers.
But the whole thing got a bit out of hand when Anthony Kiedis challenged James to a wrestling match on the front lawn of a random house.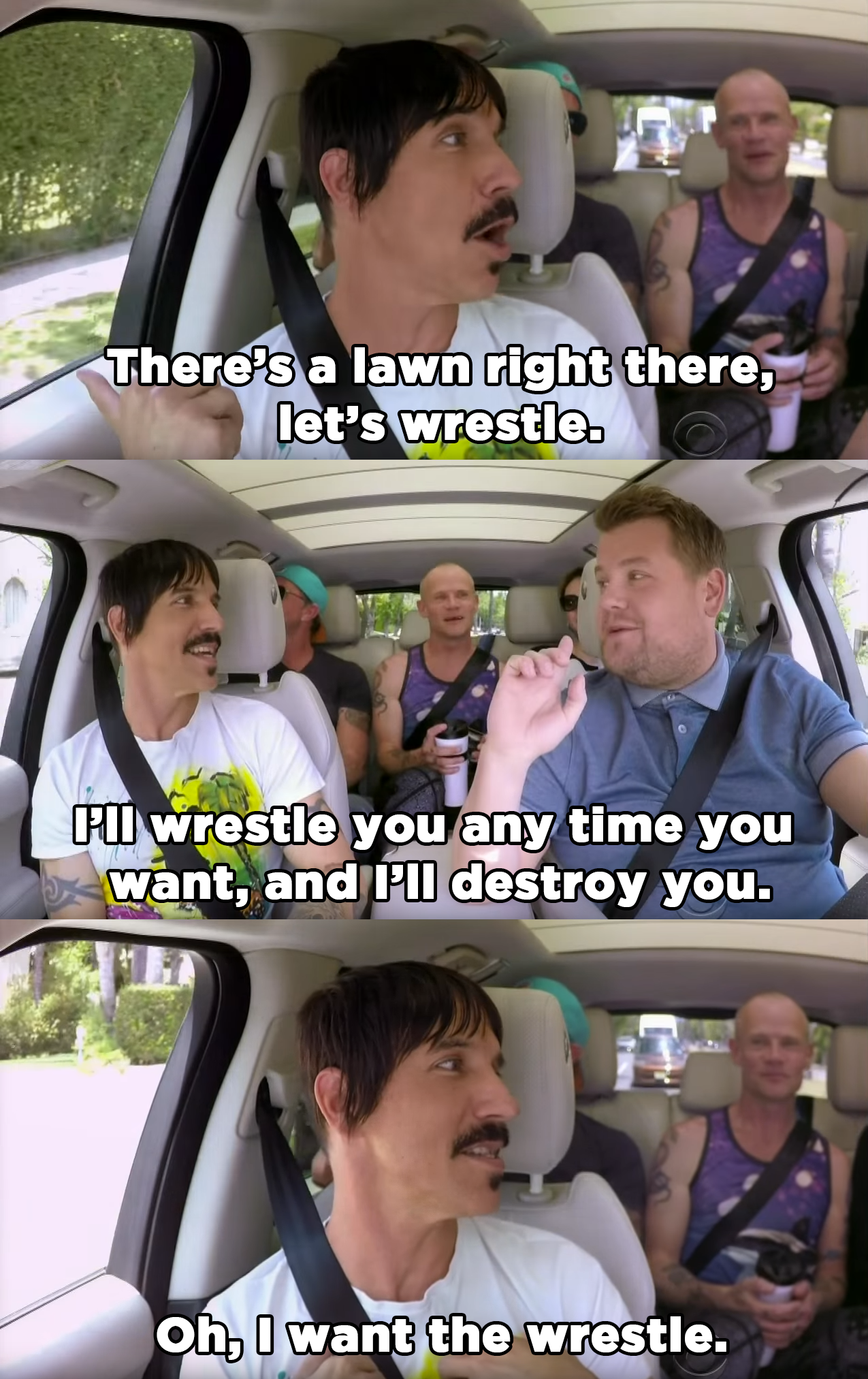 Obviously, James accepted the challenge.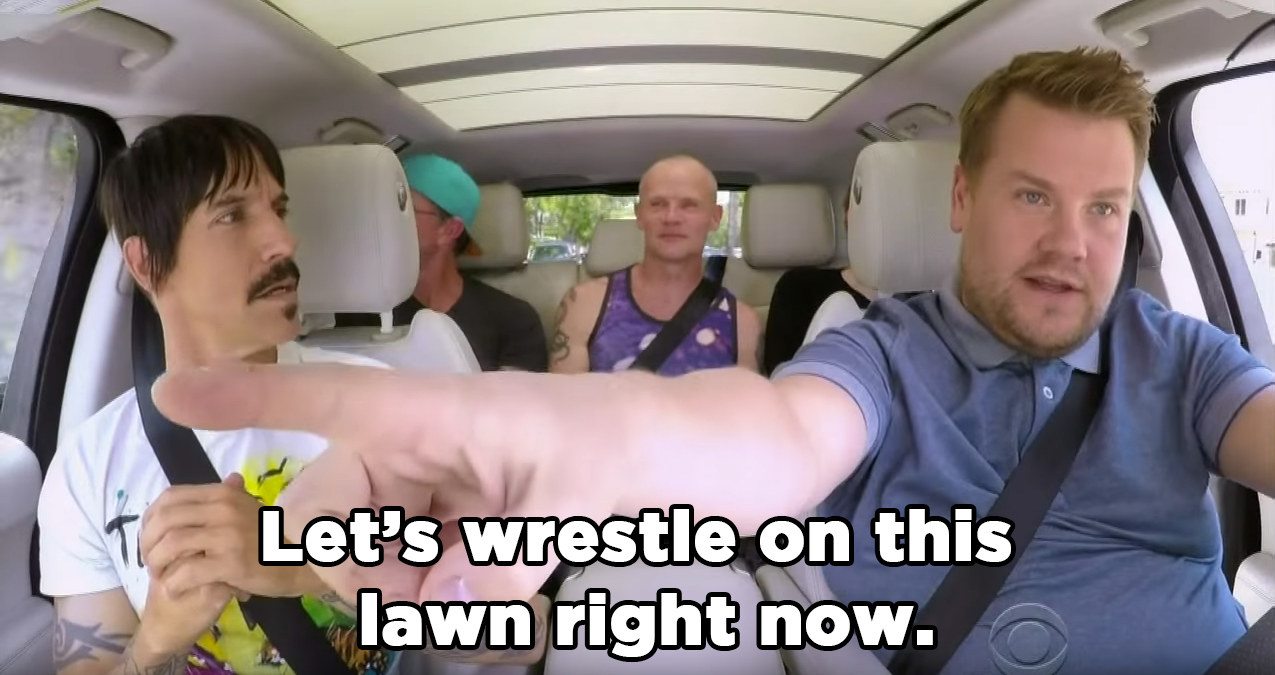 And they began their match on a random lawn they found on the side of the road.
Honestly, they didn't really seem to ~commit~ to the sport.
But ultimately Anthony won.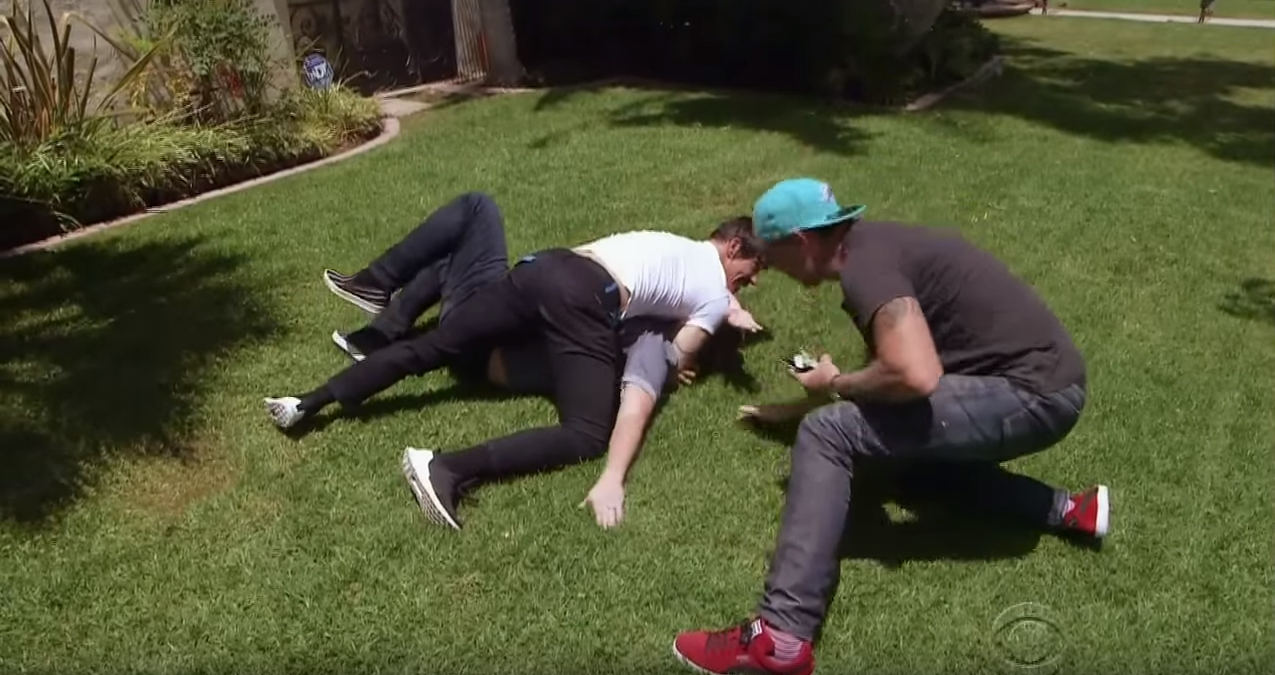 Oh, and they also got naked at one point. Because Red Hot Chili Peppers.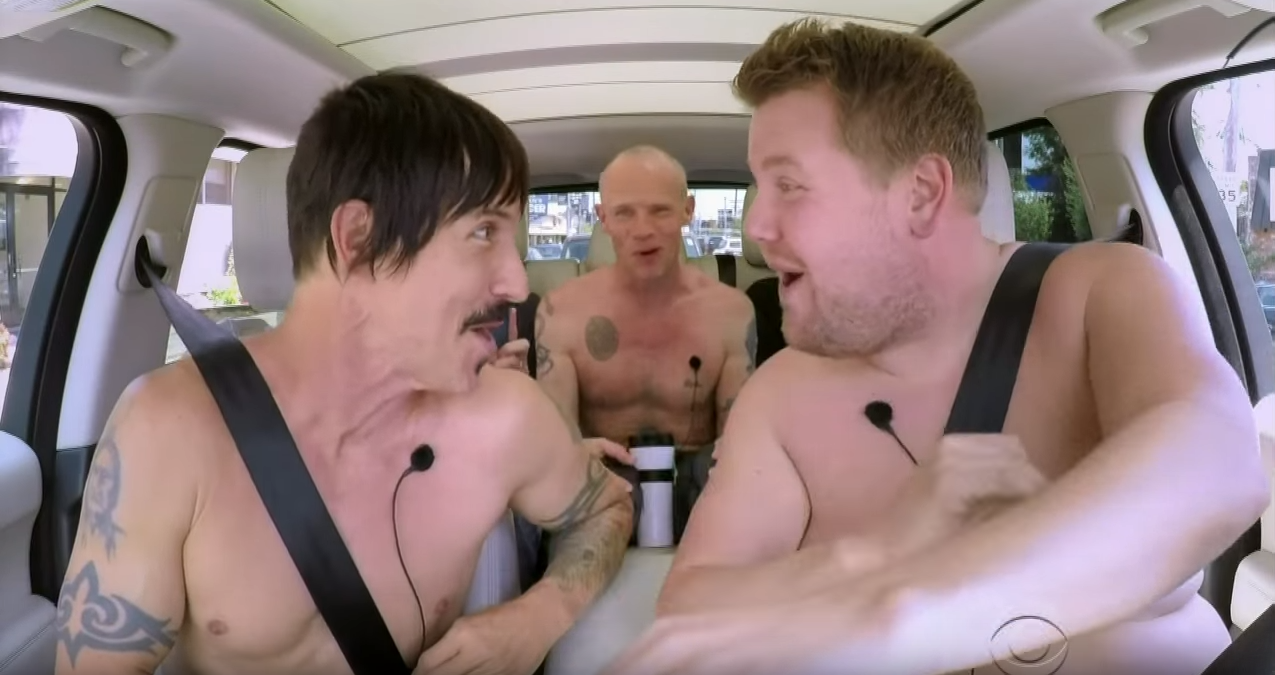 ¯\_(ツ)_/¯