You'll probably recognise Rebel Wilson from her roles in huge films like Pitch Perfect, Bridesmaids, and How To Be Single. Now Rebel's about to take on her first lead role, in upcoming rom-com Isn't It Romantic.
In a recent interview on The Ellen Show, Rebel said she was particularly proud of Isn't It Romantic, because it was the first ever rom-com to feature a plus-size woman in the lead role.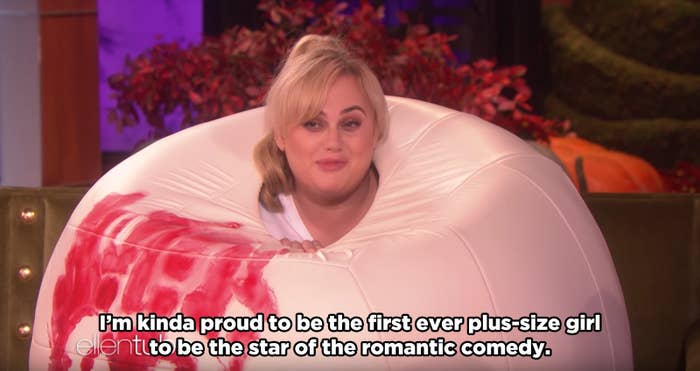 People online immediately hit back at rebel's claim and accused her of erasing the work of black actors, such as Mo'Nique and Queen Latifah. They also cited Ricki Lake as another plus-size woman who has starred in romantic comedies.
And after Rebel questioned the legitimacy of those examples, asking whether those actors were "technically" plus-size, Mo'Nique herself responded asking Rebel not contribute to the erasure of plus-size women in Hollywood.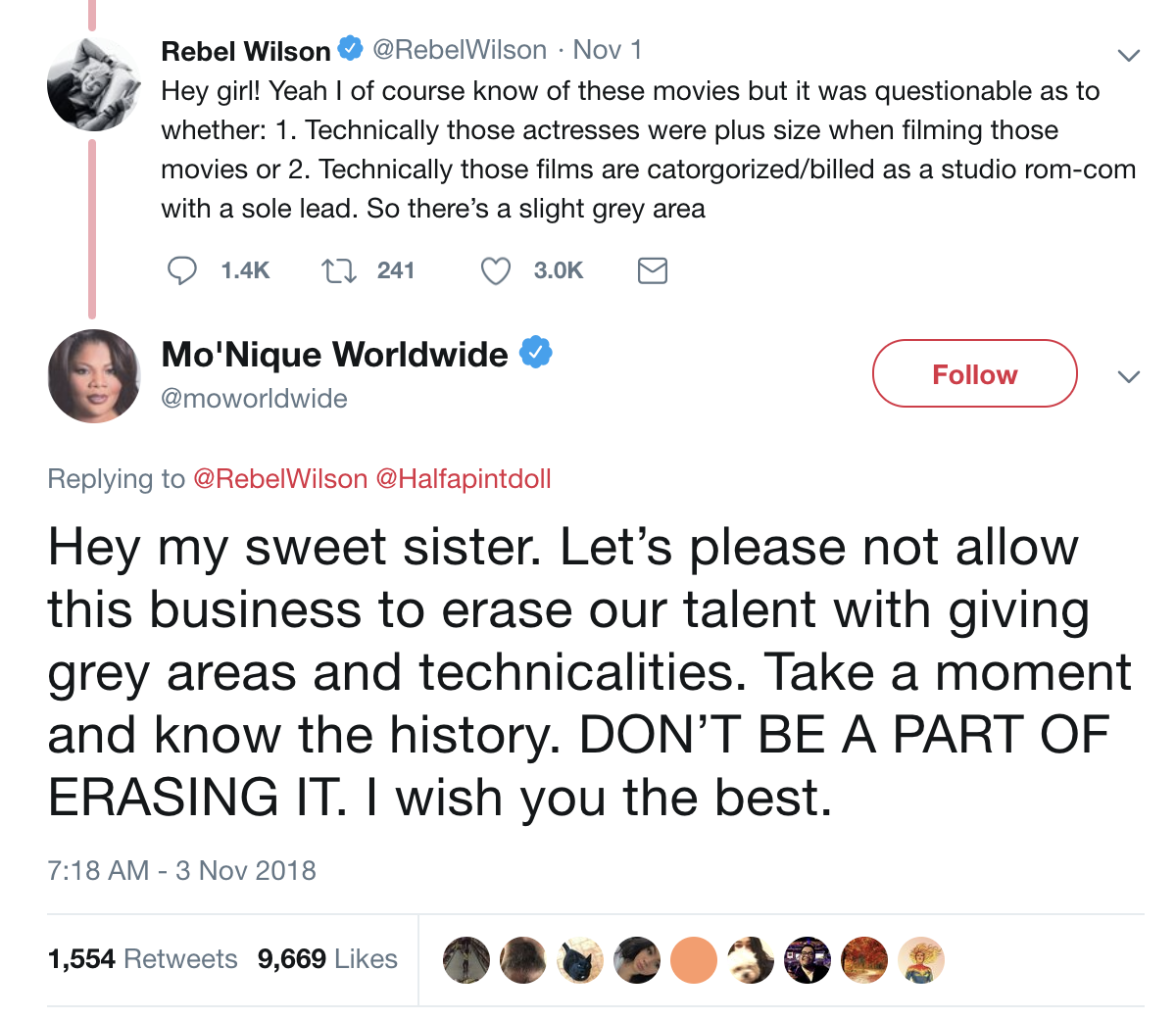 Rebel then stated it was "never her intention" to erase anybody else's achievements, and reiterated her support for "all plus-size ladies".
She also responded to a lengthy Twitter thread from author Claire Willett — who explained why questioning the legitimacy of Mo'Nique and Queen Latifah as plus-size rom-com leads was particularly problematic — saying she made some "great points".
But in spite of that, Rebel was accused of blocking several women of colour who attempted to engage in a conversation about her initial statement.
Now Rebel has issued a statement on Twitter, apologising for her initial comment and admitting she "neglected to show the proper respect" to fellow plus-size actors.
"To be part of a problem I was hoping I was helping makes it that much more embarrassing and hard to acknowledge," she went on.
"I blocked people on Twitter because I was hurting from the criticism," Rebel continued, "but those are the people I actually need to hear more from, not less."