Since Kim Kardashian joined Snapchat back in March, her presence on the app has been pretty much constant.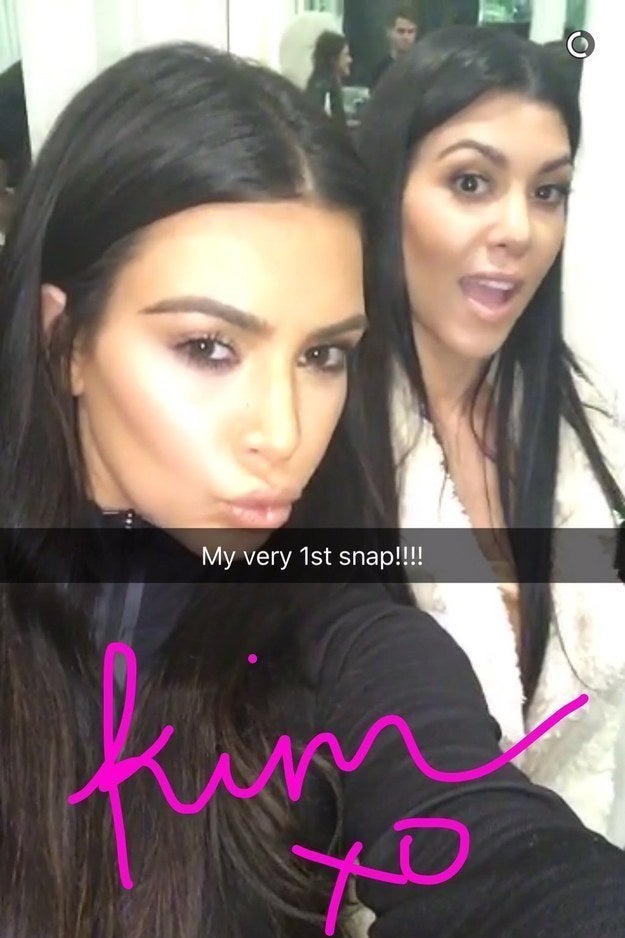 She Snaps everything, from selfies to her dinner to adorable filter sessions with North.
But things took a turn on Thursday night when Kim decided to Snapchat her way through something unexpected even for her: A pregnancy scare.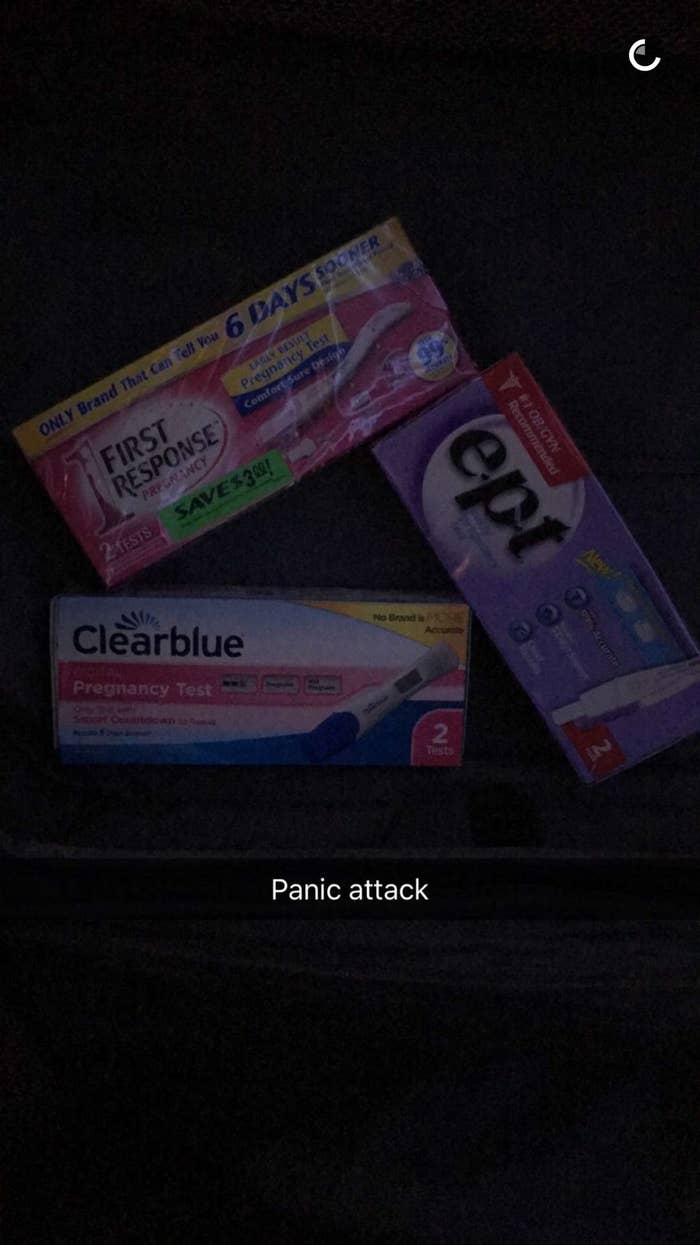 (FYI, while her husband Kanye West has said he wants more kids, Kim doesn't seem keen after the birth of their second child, Saint, in December.)
"I'm legit in the airplane bathroom and I'm gonna take a pregnancy test, because I'm having a little bit of a scare," she said in a video. "So, no big deal."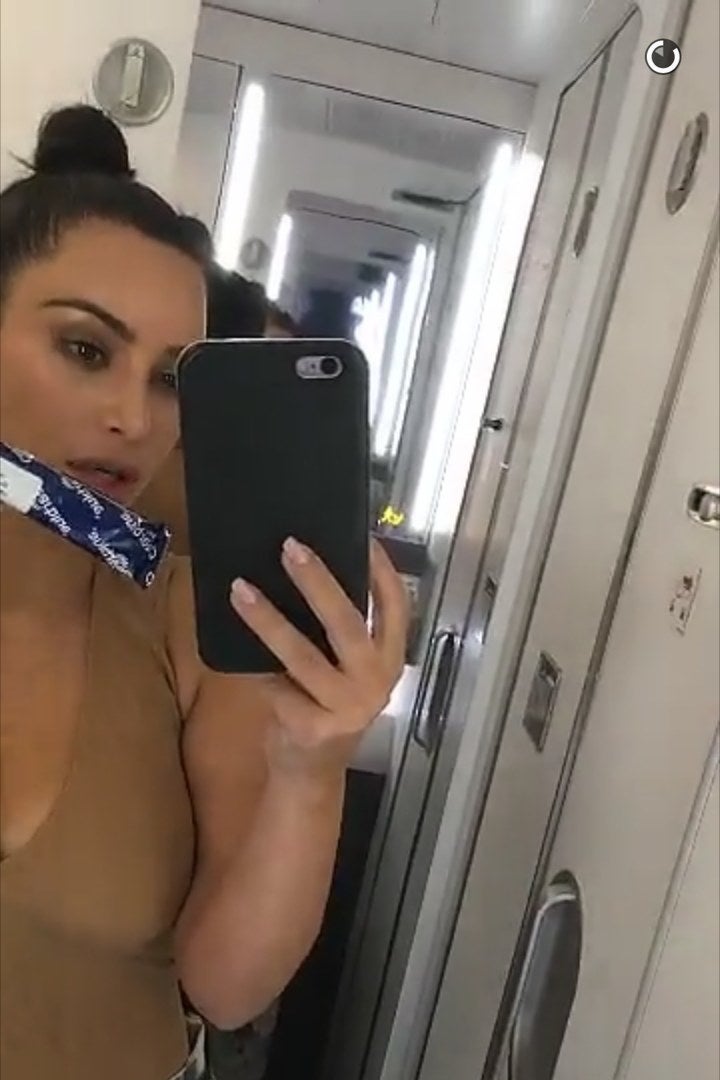 We know you're all holding your breath waiting to find out the result, so here it is...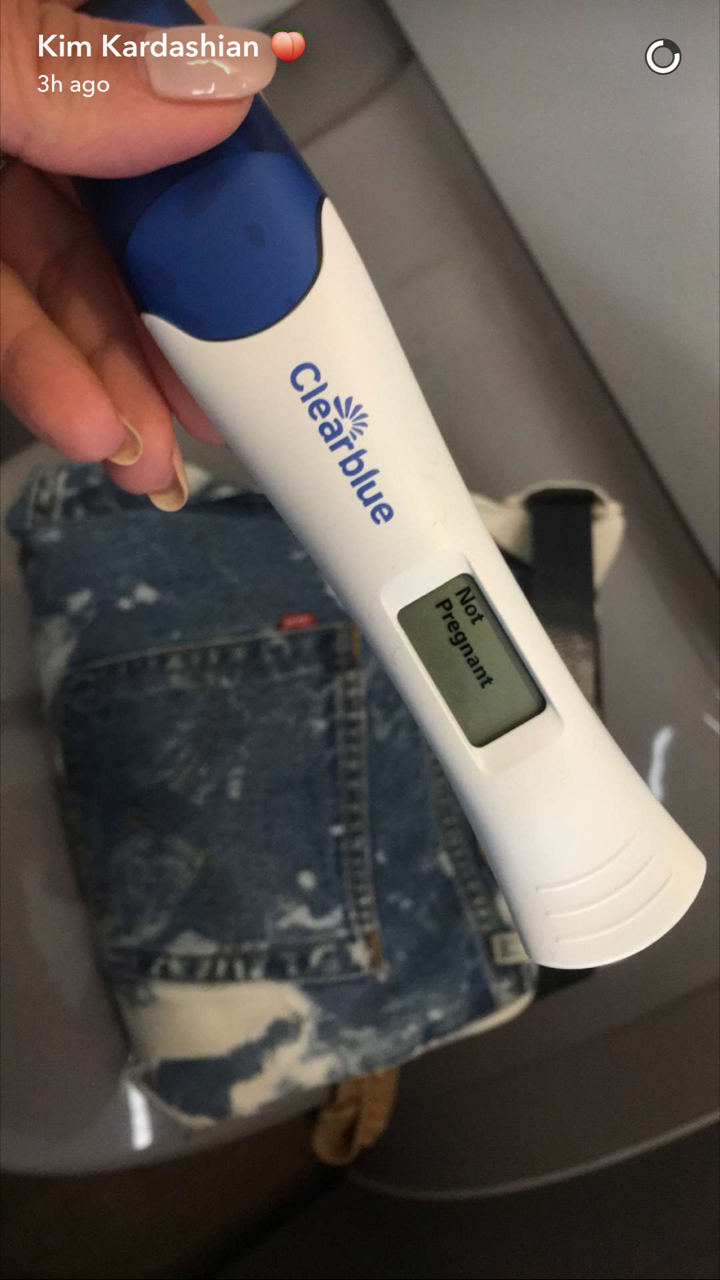 That's right, it was just a scare. For now, the Kardashian-West legacy still sits with just North and Saint.