These four dudes constitute the band The 1975, known for songs like "Chocolate", "Girls", and "The Sound".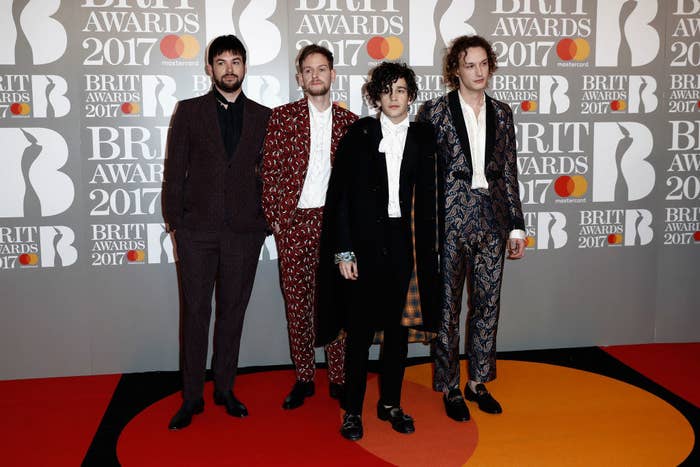 They just won the award for Best British Band at the Brits, and then they did a performance of "The Sound". I told you it'd be important.
During the performance, viewers at home noticed something slightly ~weird~ happening on their TVs. Namely, screenshots like these kept popping up throughout the performance:
And people immediately started tweeting that the TV network had been hacked. They were, to put it mildly, shook.
The quotes are actually taken from criticisms of their first album. ¯\_(ツ)_/¯

So, no, unfortunately the Brits wasn't hacked.
At least people are being funny about it, though.