Everyone's favourite thirst trap, Nick Jonas, appeared on The Tonight Show With Jimmy Fallon on Monday night to promote his new album, Last Year Was Complicated.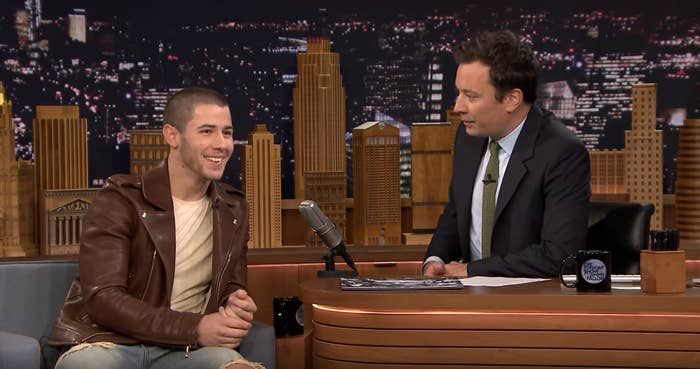 And as a mark of their friendship, Nick decided to tell Jimmy (and the audience) a story that he has never told anyone before.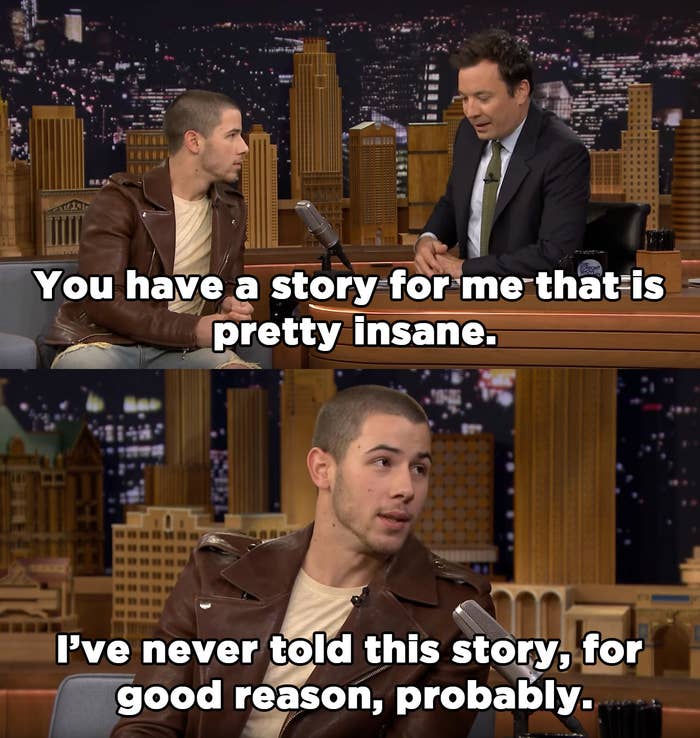 The story started off pretty damn scandalous, as we learned that the once purity ring–wearing Nick Jonas tried a weed lollipop.
Nick had a great night, but everything took a turn for the worse when he woke up the next morning – the day of the Young Hollywood Awards – and everything was in slow motion.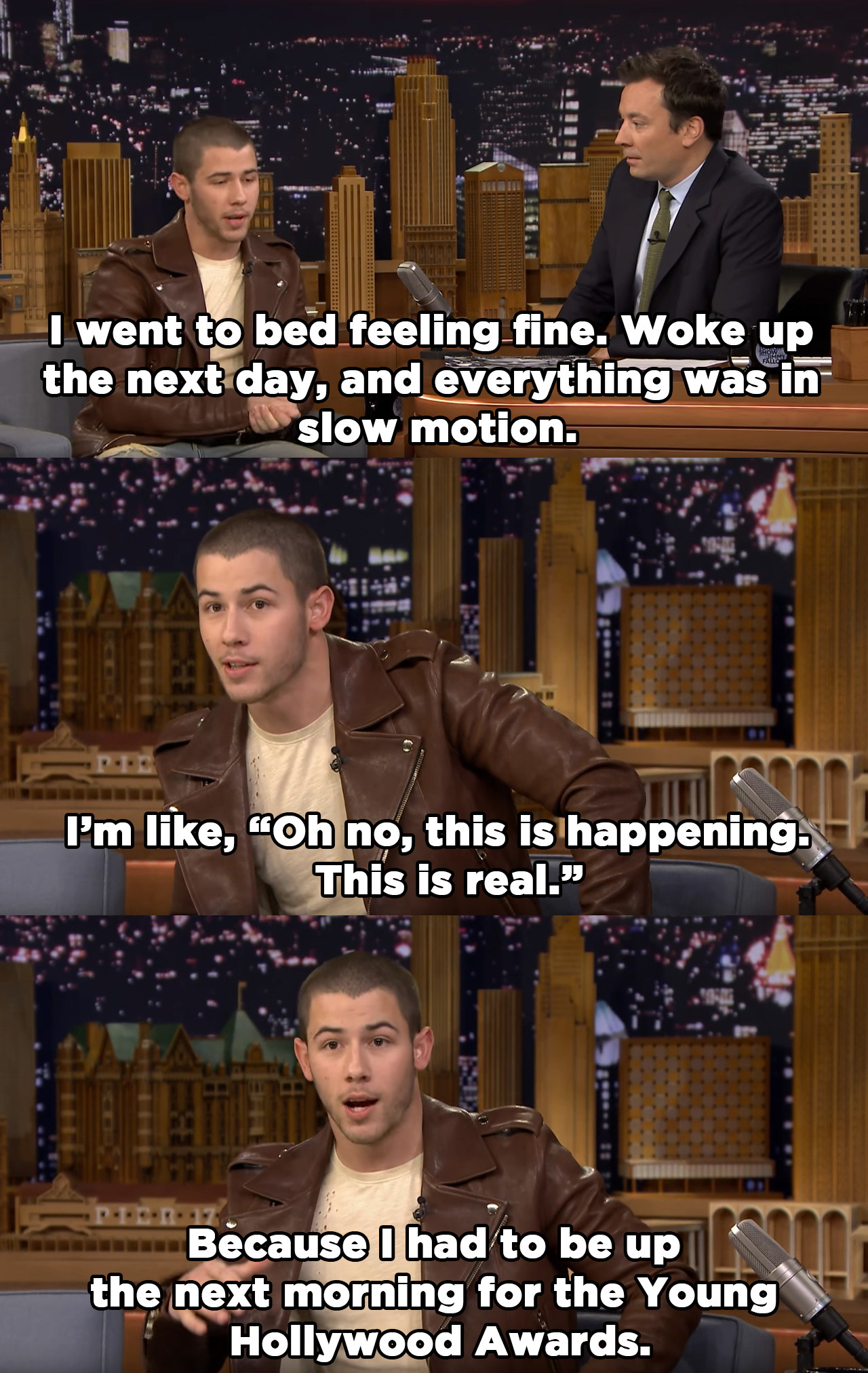 After trying to calm himself down with a shower and some food, it was time for Nick to go to the Young Hollywood Awards, where he was scheduled to present an award.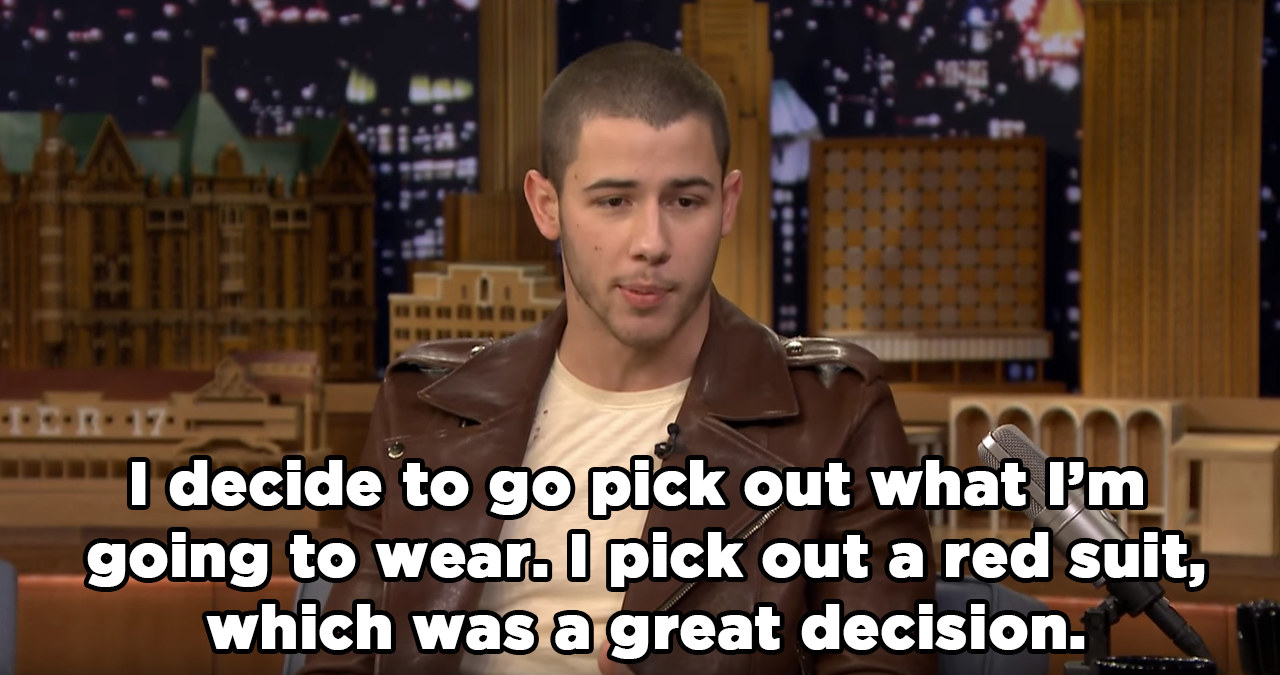 But things were just getting worse and worse for Nick, tbh.
Nick had to find a way to hide his NARB from the world.
And, because Jimmy Fallon takes no prisoners, Jimmy had a photo.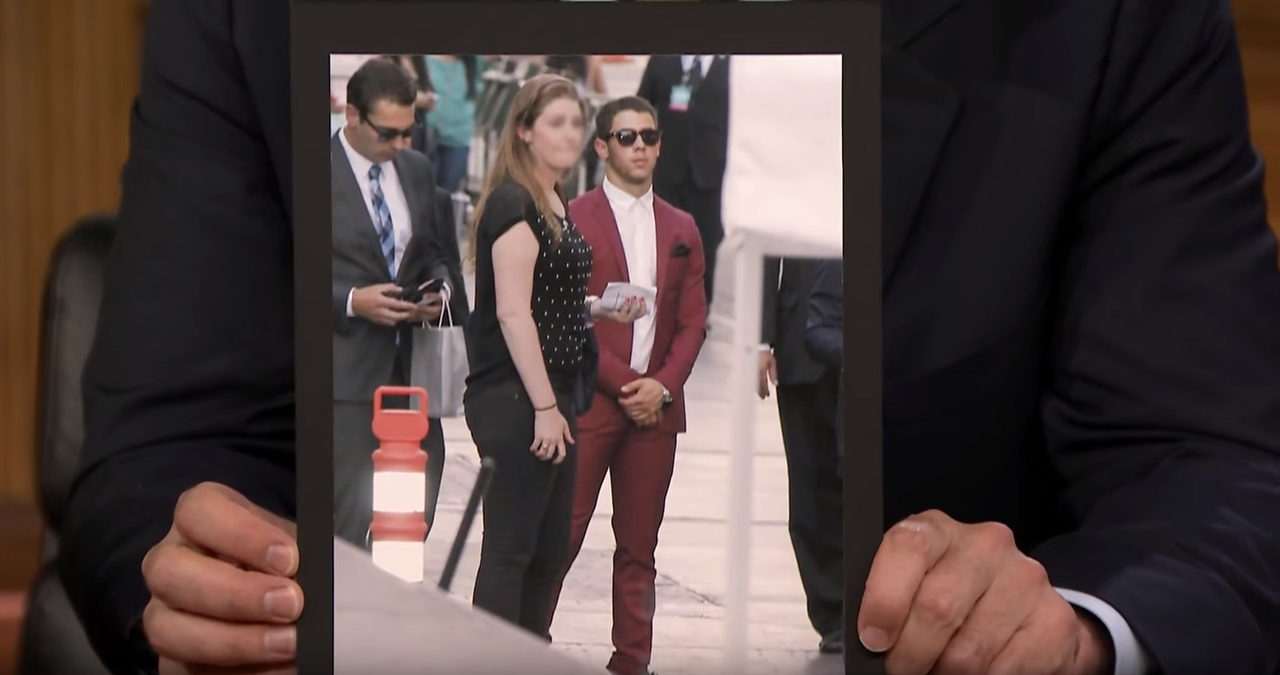 Let's look at that a little bit closer, shall we?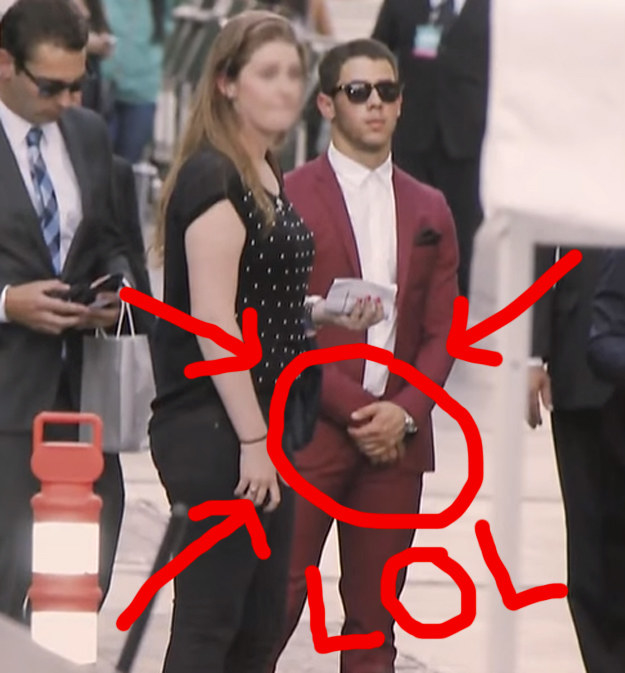 And how about some more photos of Nick presenting an award from that very same event?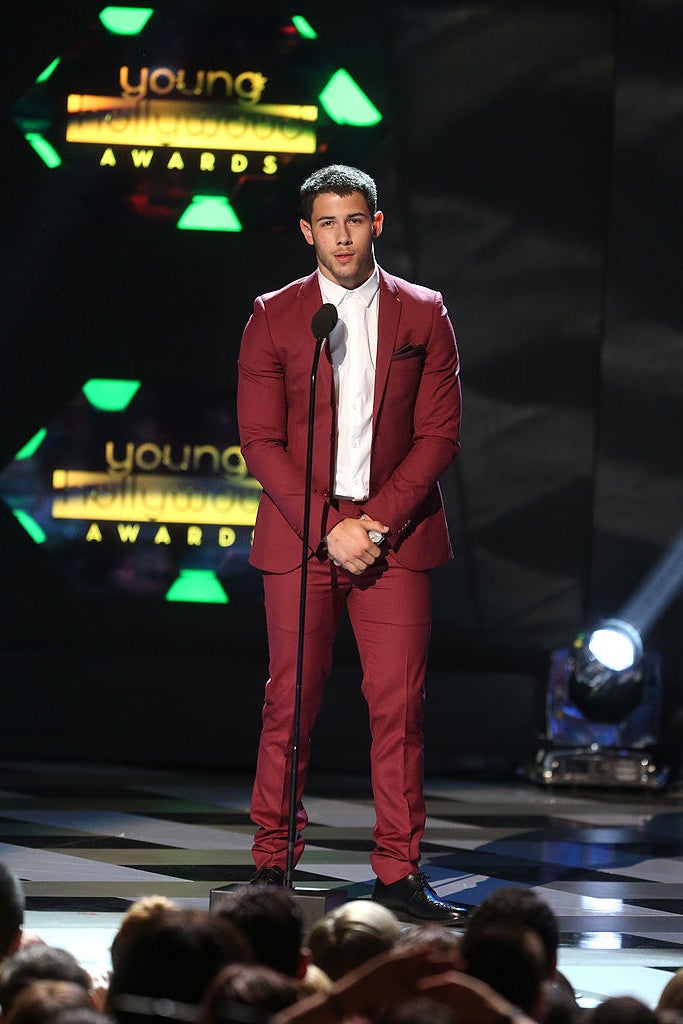 This belongs in a museum.
So, there you have it: The story of Nick Jonas, the weed lollipop, and the accidental boner.