J.K. Rowling Used "Harry Potter" To Explain Why She Opposes A Cultural Boycott Of Israel
"Dumbledore is an academic and he believes that certain channels of communication should always remain open."
Author J.K. Rowling has published a statement on Twitter, called "Why Dumbledore Went to the Hilltop", discussing the issue of morality in the Harry Potter series to help explain why she opposes a cultural boycott of Israel.
In the post, Rowling makes reference to a pivotal scene in Deathly Hallows.
The Palestinian community has suffered untold injustice and brutality. I want to see the Israeli government held to account for that injustice and brutality. Boycotting Israel on every possible front has its allure ... What sits uncomfortably with me is that severing contact with Israel's cultural and academic community means refusing to engage with some of the Israelis who are most pro-Palestinian, and most critical of Israel's government.
The scene – where Dumbledore is summoned to a hilltop to talk with Death Eater Severus Snape – supports Rowling's belief that conversation is key to resolving conflict.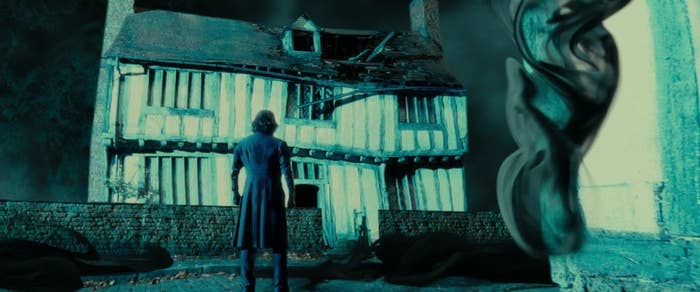 She also counteracts arguments from fans who say that her main character "would be disappointed" in her decision not to fight:
Those people are right, but only up to a clearly defined point. The Harry of six and a half books might not understand. Harry is reckless and angry for a considerable portion of those six and a half books and he has my whole-hearted sympathy ... There comes a moment in the final book, though, when Harry, whose natural inclination is to fight, to rush to action, to lead from the front, is forced to stop and consider the cryptic message the dead Dumbledore has left him.
Rowling says that Dumbledore – through talking to Snape, and convincing him to return to morality – is "the moral heart of the books. ... He did not consider all weapons equal and he was prepared, always, to go to the hilltop."
But she also reassures fans that she is not opposed to receiving these messages:
I genuinely don't take it in ill part when you send me counterarguments framed in terms of the Potter books. All books dealing with morality can be picked apart for those lines and themes that best suit the arguer's perspective. I can only say that a full discussion of morality within the series is impossible without examining Dumbledore's actions.