Gabrielle Union And Jimmy Fallon Hilariously Parodied Popular Songs On "The Tonight Show"
♫ Oh, I think that we need to find new cheerleaders... ♫
Actor Gabrielle Union appeared on The Tonight Show on Monday to talk about the 15th anniversary of Bring It On.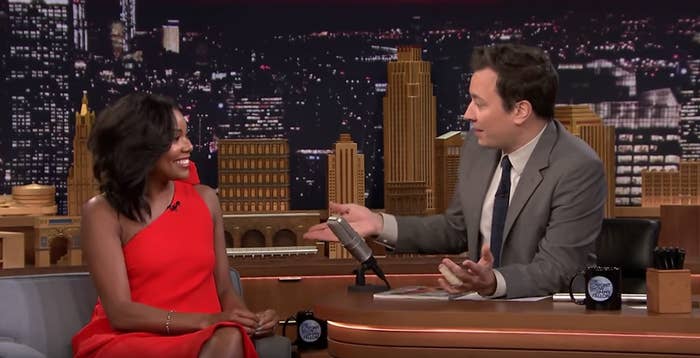 While she was there, she and Jimmy Fallon filmed a hilarious sketch where they play a high school principal and vice principal who really love giving morning announcements.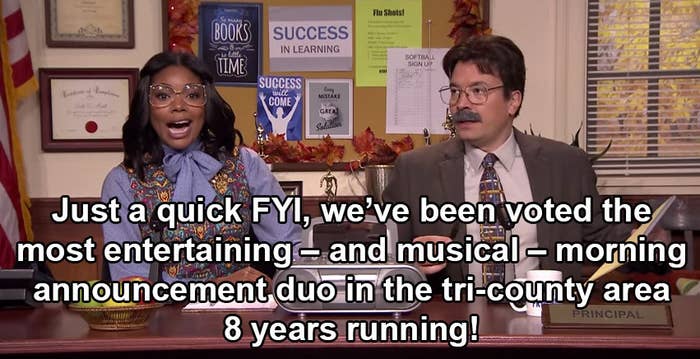 And every announcement comes with a very punny parody of a popular song, like OMI's "Cheerleader"...
...and "Can't Feel My Face" by The Weeknd.
But the best part is definitely Gabrielle Union's message to Mitchell Henderson, the only kid who hasn't paid for the school trip yet.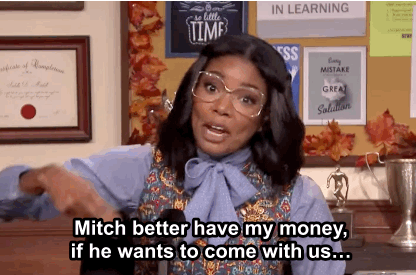 Because her parody of Rihanna's "Bitch Better Have My Money" is actually flawless.