You probably remember that back in December everyone's fave comedy queen Mindy Kaling became a mom for the first time when she gave birth to her daughter, Katherine.
Yesterday, Mindy took a trip down memory lane and went back to her alma mater, Dartmouth, to give the commencement address to the class of 2018.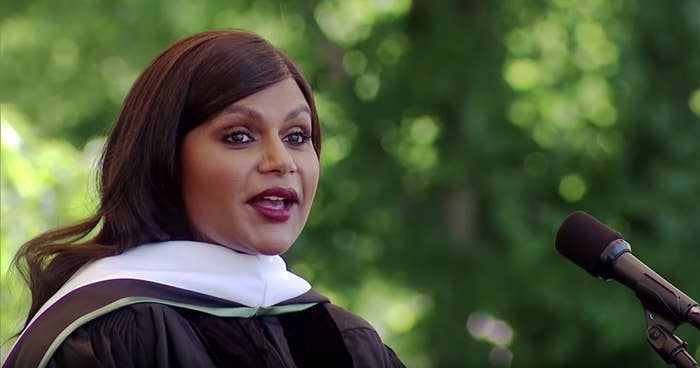 And while she used her speech to give a lot of practical advice, like taking "proficient in Word" off your resume, she also got real about the expectations we put on single mothers.
Mindy said when she brought Katherine home for the first time, there was a moment when she worried she wouldn't be able to do it alone.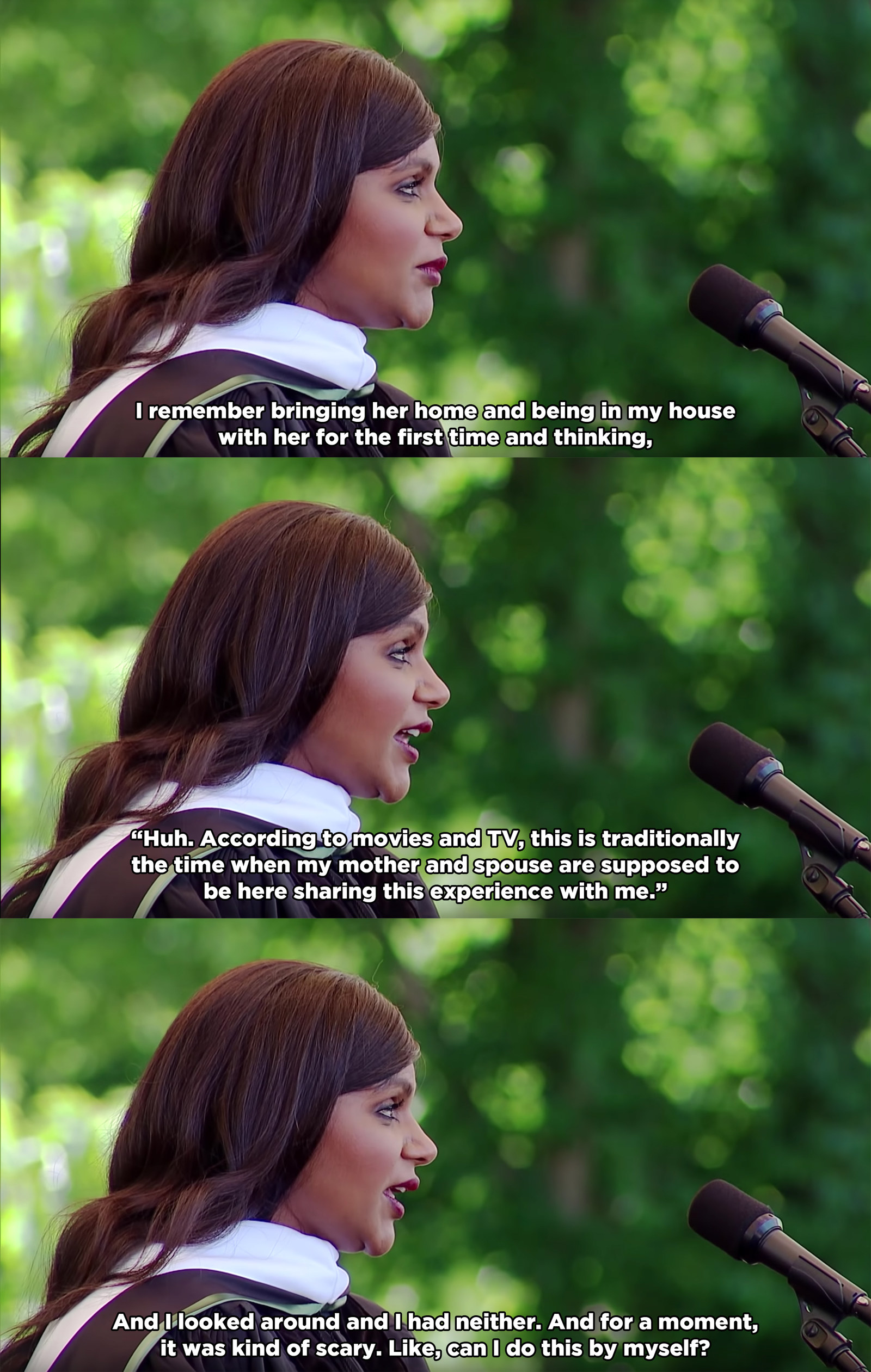 "But then, that feeling went away, because the reality is, I'm not doing it by myself. I'm surrounded by family and friends who love and support me," she continued. "And the joy I feel from being with my daughter Katherine eclipses anything."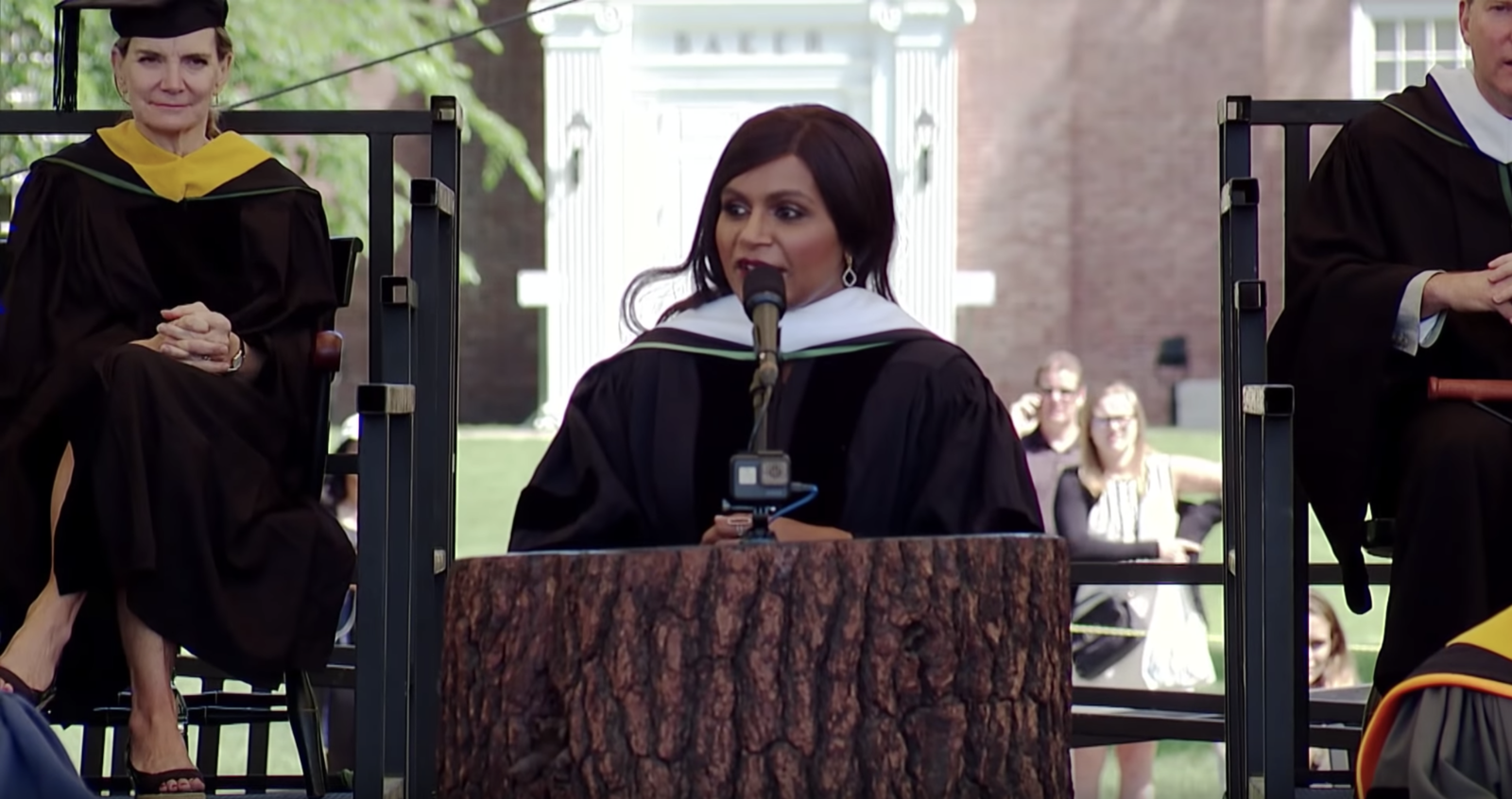 And, of course, Mindy went on to turn the story into some heartfelt but hilarious advice.
I just want to tell you guys, don't be scared if you don't do things in the right order, or if you don't do some things at all. I didn't think I'd have a child before I got married, but hey, it turned out that way, and I wouldn't change a thing. I didn't think I'd have dessert before breakfast today, but hey, it turned out that way, and I wouldn't change a thing.
"If you have a checklist, good for you," she said in conclusion. "Structured ambition can sometimes be motivating. But also, feel free to let it go. Yes, my culminating advice from my speech is a song from the Disney animated movie, Frozen."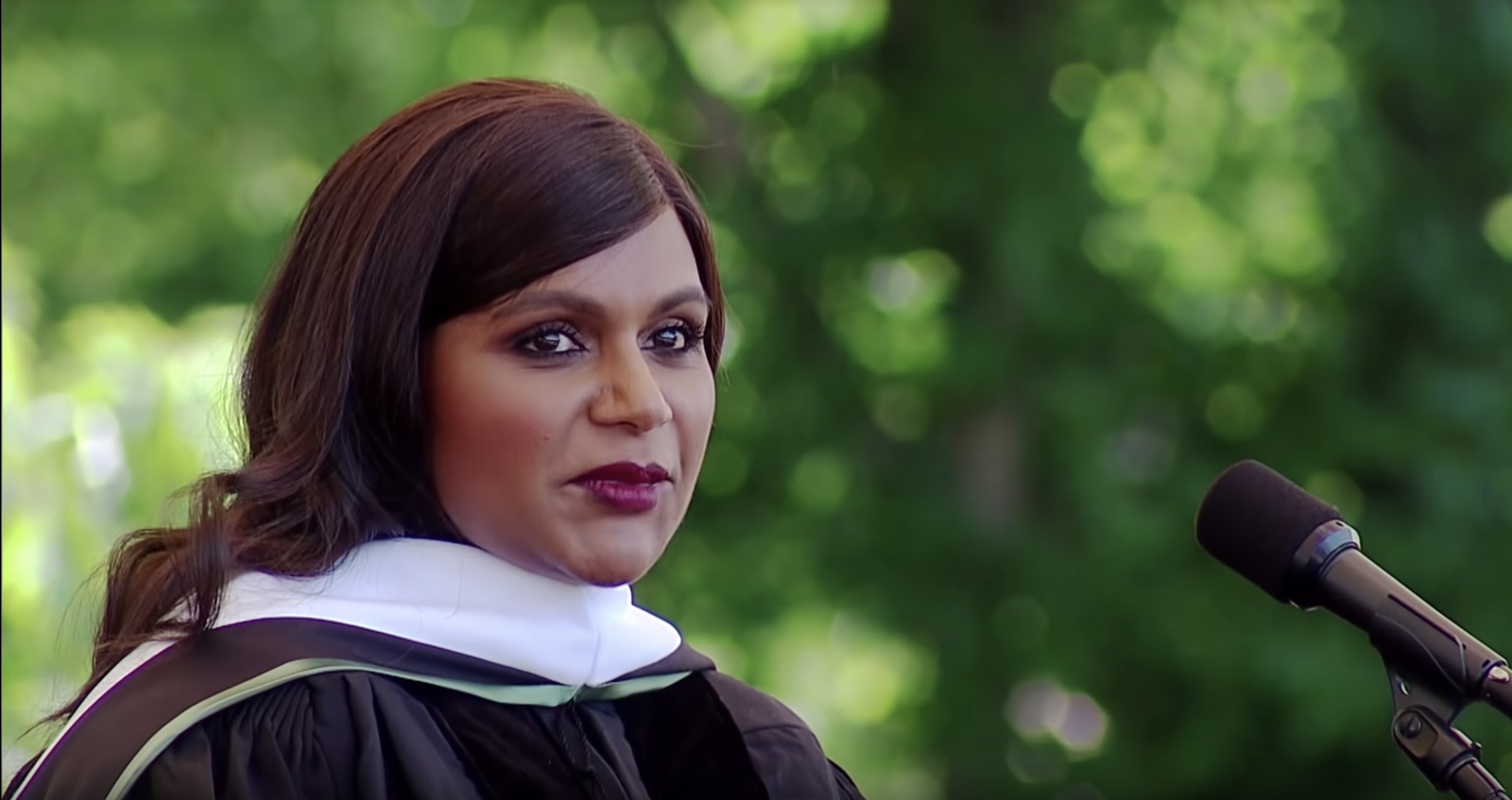 Keep killin' it, Mindy. 💖