Miley Cyrus Made The Best Joke About Shawn Mendes' Calvin Klein Ad That Got Everyone Thirsting
"Don't leave your children with Miley."
You're probably aware that Miley Cyrus and Shawn Mendes and their matching vests performed together at the Grammys a couple of weeks ago.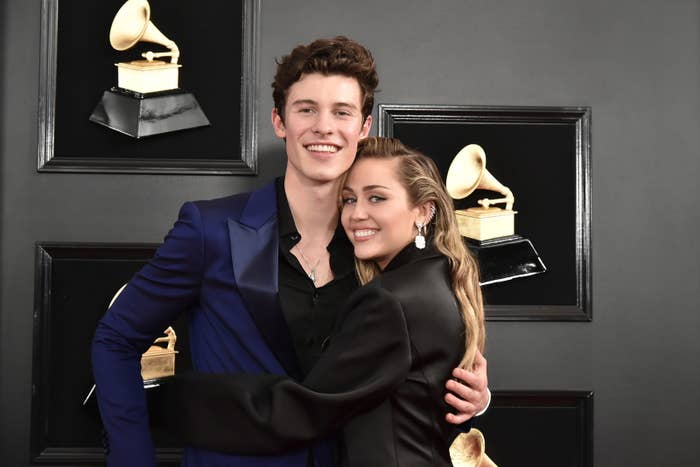 They obviously spent a lot of time before the show just hanging out, rehearsing for the performance and becoming besties in the process.
So when Shawn's new Calvin Klein campaign was revealed over the weekend and the entire world got to thirsting, Miley was obviously going to have something to say about her new BFF's — ahem — success.
She posted a meme on Twitter, comparing an old photo of herself with Shawn's new Calvin Klein ad and captioning the photo: "Don't leave your children with Miley."
People loved the tweet.
But mostly they recognised it as a throwback to an iconic Lady Gaga tweet from 2013.