If you were a tween girl in, like, 2008, you'll probably know that Miley Cyrus and Nick Jonas were one of the noughties' most iconic Disney Channel power couples.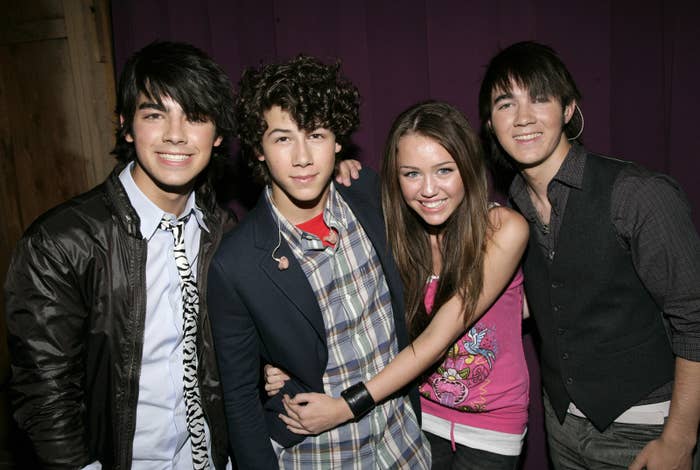 Which is why we all started rejoicing when Miley decided to bless our timelines with a barrage of throwback photos in celebration of Women's History Month.
Among the many, many posts was this video of the time Miley got Selena Gomez (who also dated Nick) involved in a performance of her song "7 Things" (which is about Nick). It was 2008, and it was the most scandalous thing Miley had ever done.
The moment was so iconic, even Miley's fellow ex-Disney kids Selena and Demi Lovato appeared in the comments to appreciate the trip down memory lane.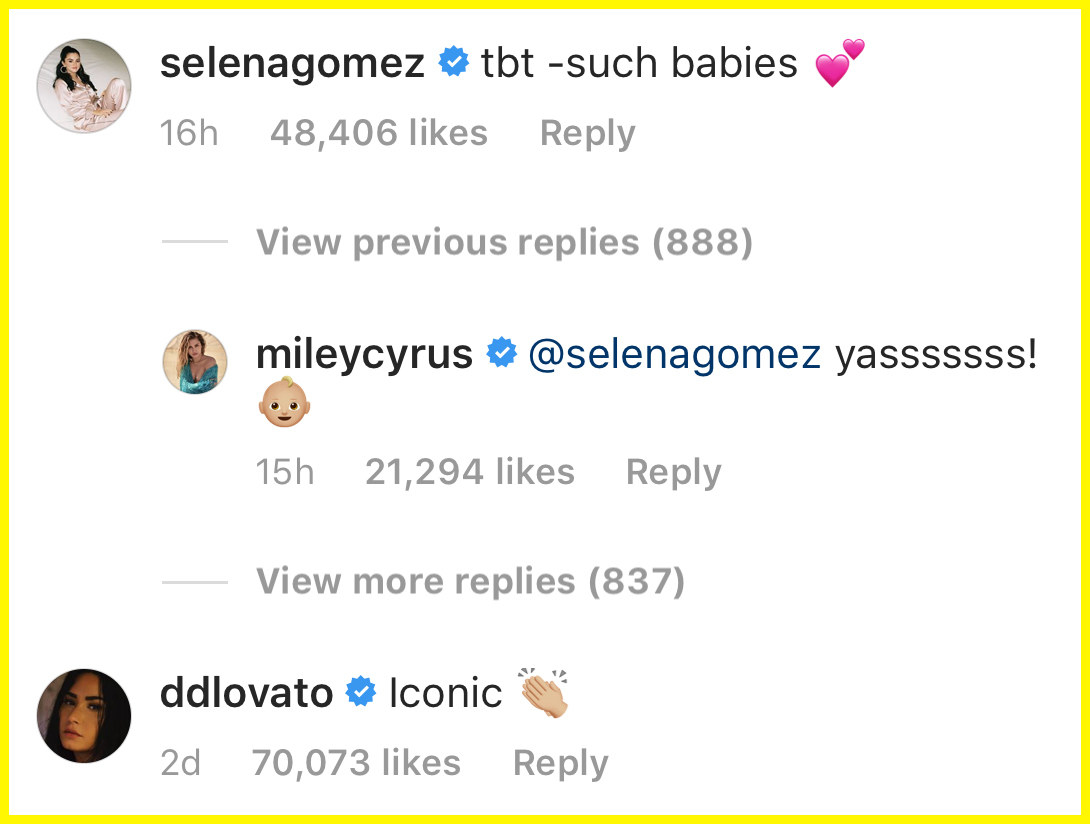 And apparently Nick himself was also enjoying the throwback posts, because Miley posted a screenshot of him sliding into her DMs to tell her so.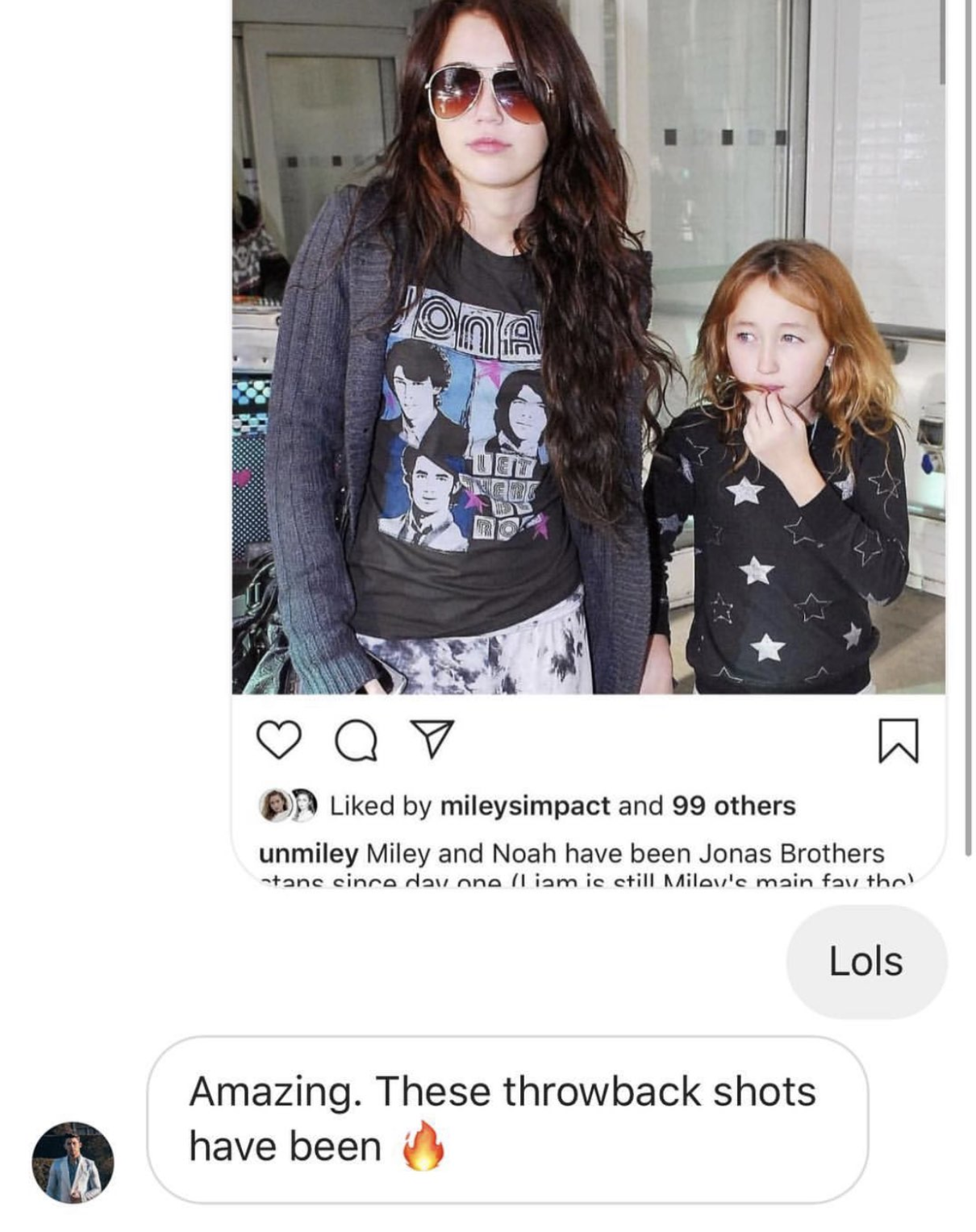 "That moment when even your ex knows your socials have been 🔥🔥🔥🔥🔥🔥🔥🔥," she wrote in the caption.

Obviously, '00s Disney Channel stans like myself and Hailey Bieber were shook by the interaction.

But who else appeared in the comments to show their appreciation for Miley's throwbacks? None other than Mrs Nicholas Jonas herself, Priyanka Chopra.

Don't worry — I'm sure there's no bad blood between them, since Priyanka just starred in a movie with Miley's husband, Liam Hemsworth.
It looks like we can all truly appreciate a good '00s Disney Channel throwback.