On Tuesday, Miley Cyrus posted a series of Instagram photos showing her posing up a storm in the middle of the desert. In two out of three of the photos, Miley was sitting in the branches of a tree.
Famous friends (and siblings) like Gigi Hadid and Noah Cyrus appeared in the comments, telling Miley they loved the photo and also expressing that sitting in the tree probably hurt.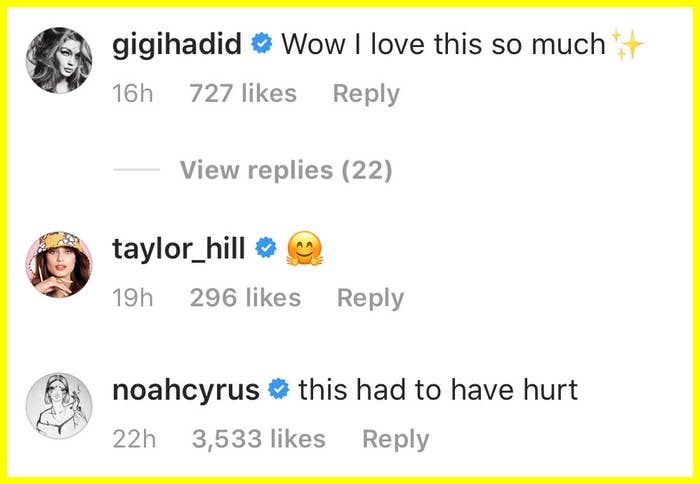 But the comments were also flooded with people criticising Miley for climbing the tree, which is actually a species of Yucca plant more commonly known as a Joshua tree.
Plenty of people showed up in the comments to educate Miley as to why her actions weren't OK.

And many of them pointed out that, because Miley is a public figure, she's setting an example for her young fans who may not know any better.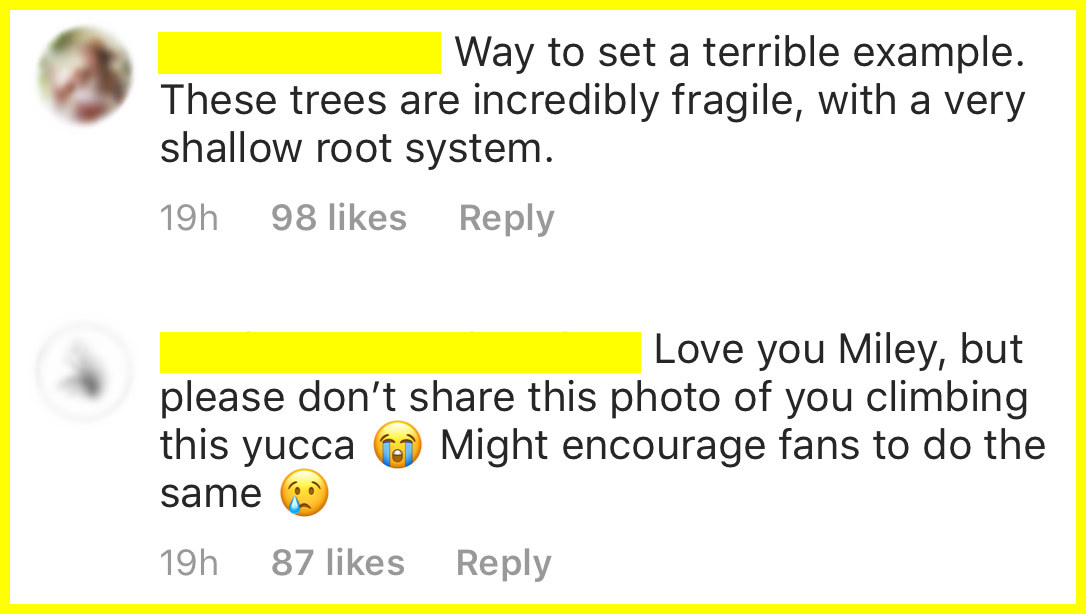 Some called for Miley to take the photos down.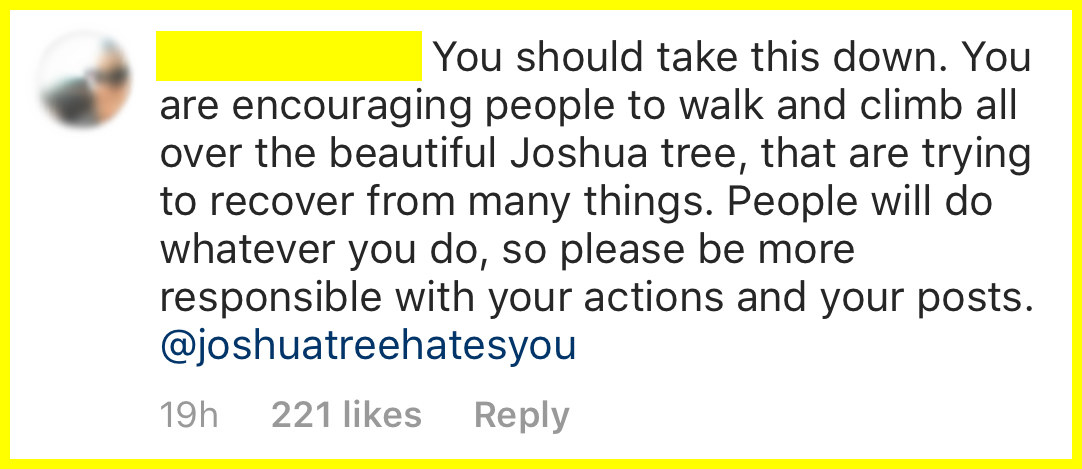 Seriously — the comments on both Instagram posts were flooded with people criticising her actions.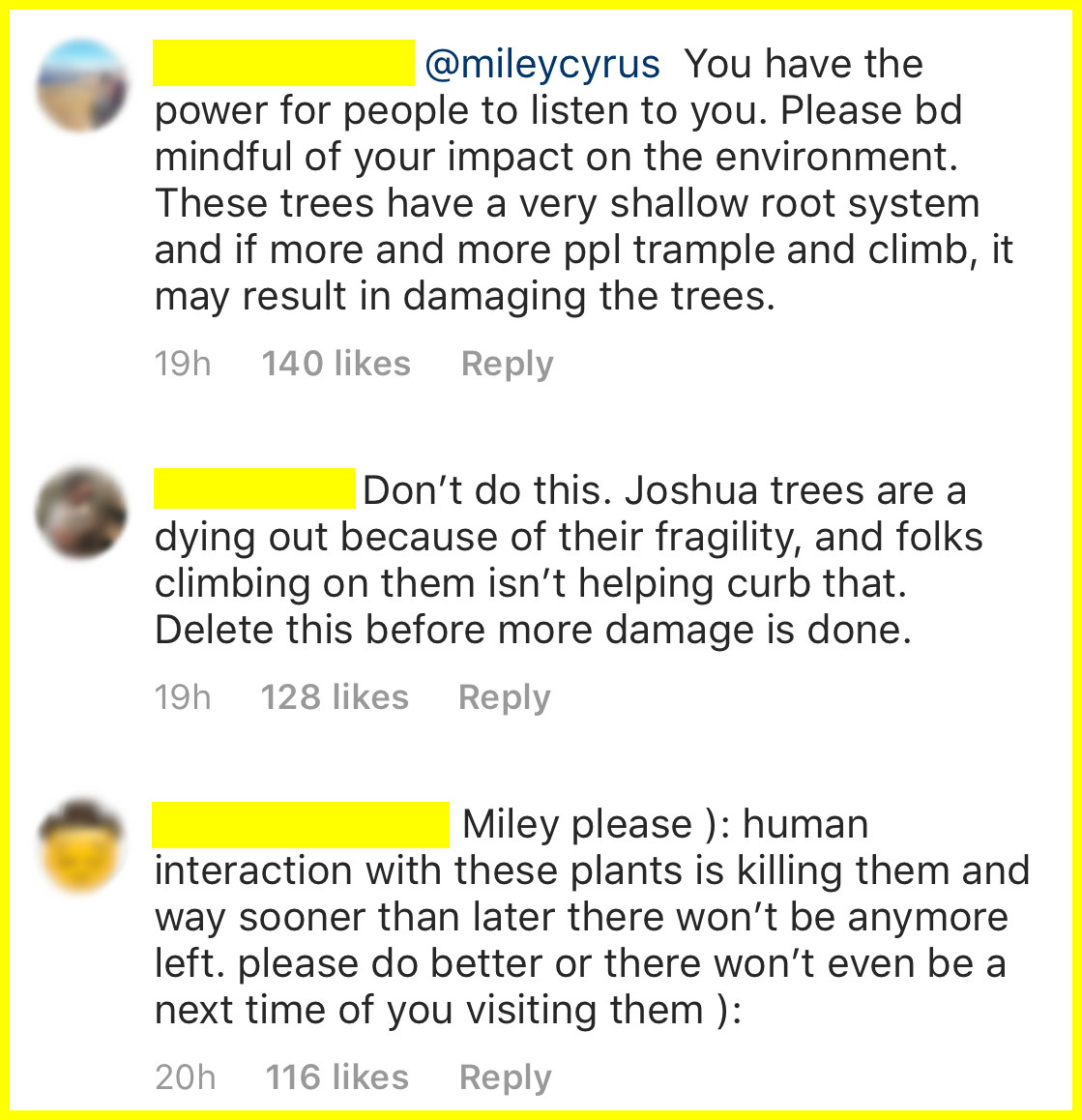 "All you are communicating is that your vanity is more important than the fragile ecosystem you are using as a backdrop," one person wrote.

However, a few people did jump to Miley's defence, saying she most likely wasn't aware of the damage she could be doing to the plants, and pointing out she's been an advocate for environmental issues in the past.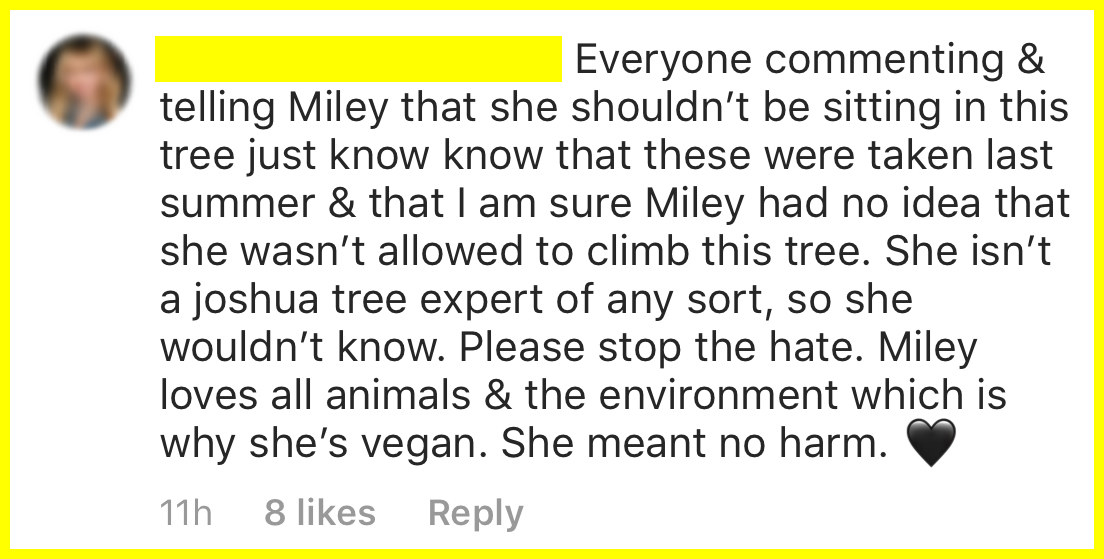 Miley hasn't responded to the criticism yet, but I think we've all learned a little something about Joshua trees today.
A representative for Miley Cyrus has been contacted for comment.