When the first trailer for Wreck-It Ralph 2 was released back in June, everyone freaked the hell out over one thing and one thing only: the fact that all of the Disney princesses were going to show up in a scene together.
Well, just a few days ago, Disney released a sneak peek of the movie, featuring – amongst other things – the princesses hanging out in their PJs at a slumber party.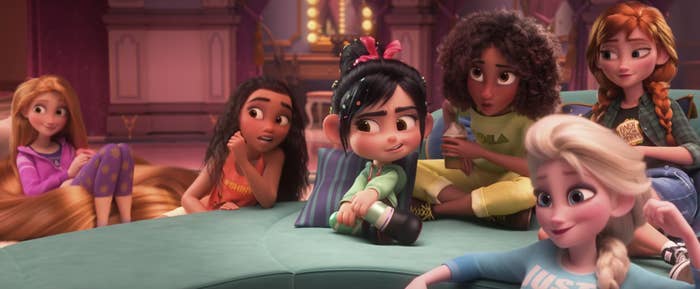 In the clip, Merida (the Scottish princess from Brave) goes on a rant about the curse she accidentally put on her mother, but none of the other princesses can understand her, because she's from ~the other studio~.
And now people have combined the clip with one of the greatest phenomena of our time: Scottish Twitter.
And the results are incredible.
Like. I'm crying.
Is it too late for Kelly Macdonald to re-record her voice work for Wreck-It Ralph 2? Because I need this to be included.
I mean, the movie is called Ralph Breaks the Internet, and the internet doesn't get much better than Scottish Twitter.
If this doesn't brighten up your day, I don't know what will.
Oh, and in case you were wondering what Merida was actually saying, this person decided to bless us non-Scots with an official translation:
Whew. This all just makes me even more excited for Wreck-It Ralph 2.