ICYMI, the 2016 Academy Award nominations were announced last Thursday, and none of the actors nominated were people of colour.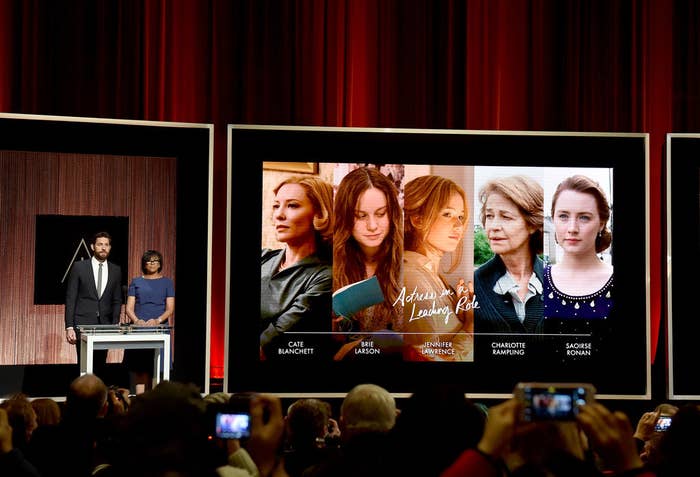 And now Lupita Nyong'o, who won an Academy Award in 2013 for her role in 12 Years a Slave, has spoken out against the lack of diversity in this year's nominations.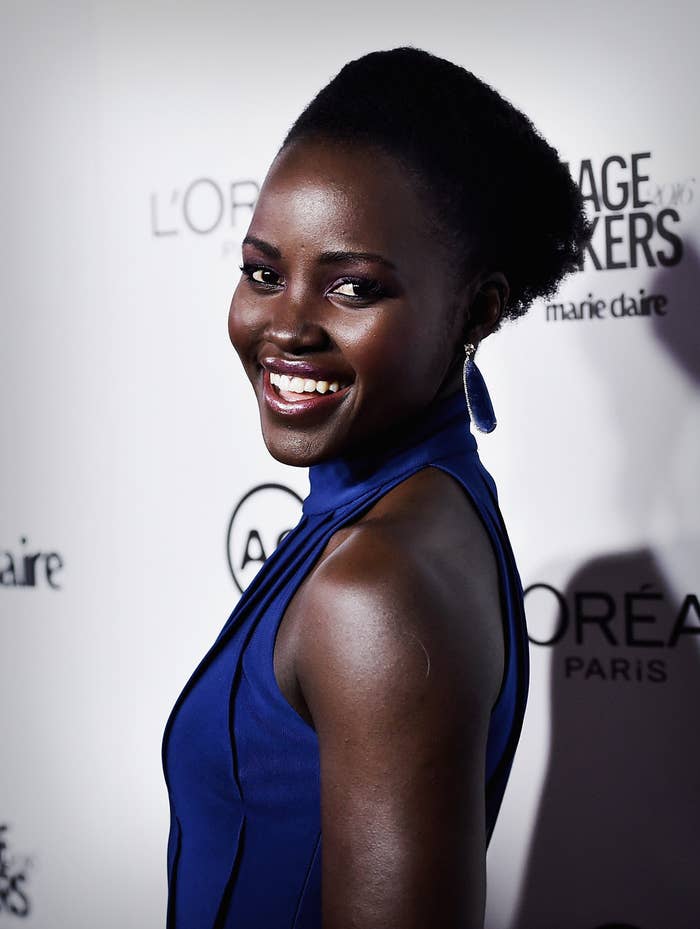 Posting to her Instagram account, Lupita drew attention to the "unconscious prejudice" evident in the 2016 nominations.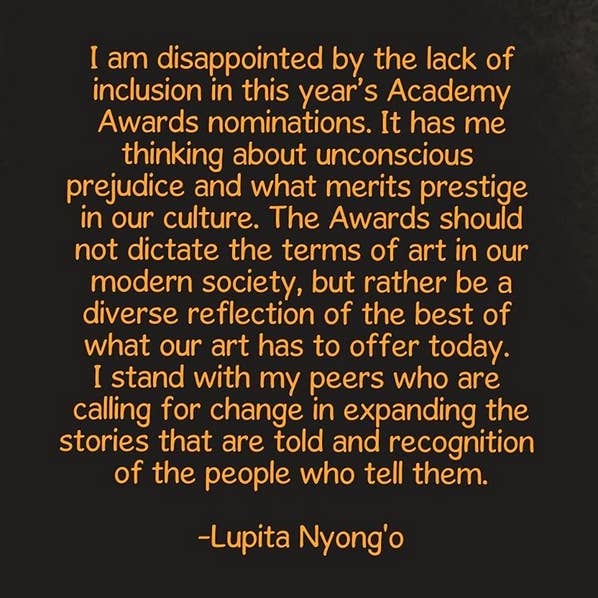 I am disappointed by the lack of inclusion in this year's Academy Awards nominations. It has me thinking about unconscious prejudice and what merits prestige in our culture. The Awards should not dictate the terms of art in our modern society, but rather be a diverse reflection of the best of what our art has to offer today. I stand with my peers who are calling for change in expanding the stories that are told and recognition of the people who tell them.
Well said, Lupita. 👑👑👑