People Are Loving The Feminist Statement Lorde Made With Her Grammys Dress
"My version of a white rose – THE APOCALYPSE WILL BLOSSOM."
Everyone's favourite New Zealander, Lorde, attended the Grammys last night. Her album Melodrama was nominated for Album of the Year, making her the only female nominee in that category.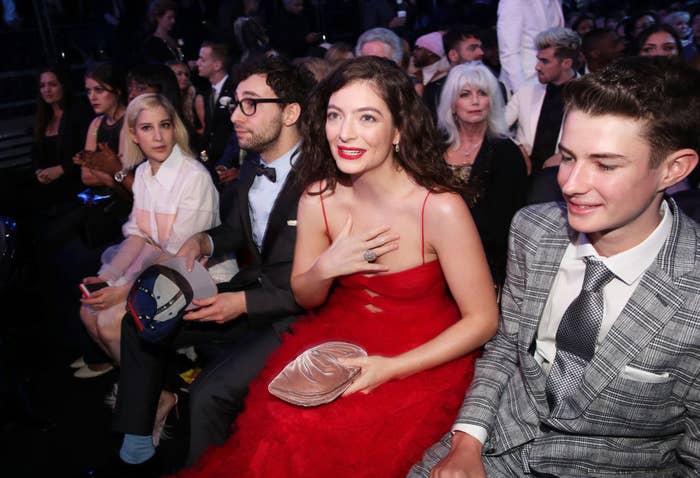 This year, many of the attendees wore or carried a symbolic white rose in solidarity with the Time's Up and #MeToo movements, which support victims of sexual harassment and assault.
But instead of wearing a white rose, Lorde wore a piece of paper bearing an excerpt from feminist artist Jenny Holzer's work Inflammatory Essays.
The full excerpt reads:
Rejoice! Our times are intolerable. Take courage, for the worst is a harbinger of the best. Only dire circumstance can precipitate the overthrow of oppressors. The old and corrupt must be laid to waste before the just can triumph. Contradiction will be heightened. The reckoning will be hastened by the staging of seed disturbances. The apocalypse will blossom.
Over the weekend, Variety reported that Lorde had turned down the opportunity to perform with other artists as part of a tribute to Tom Petty.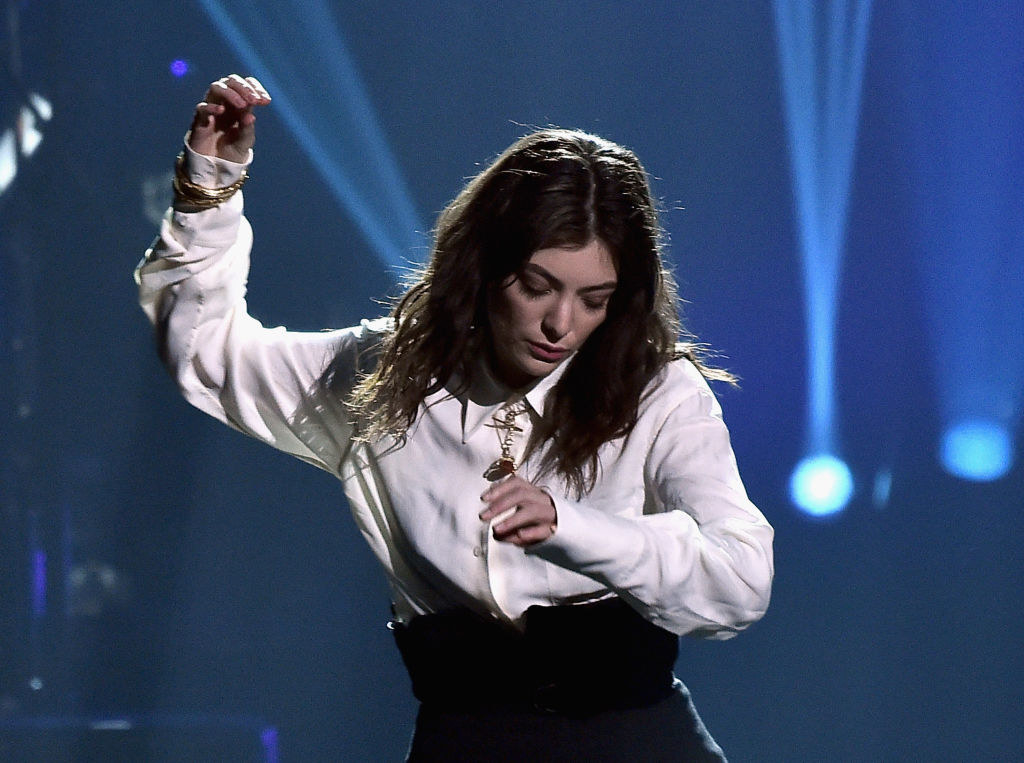 The report came a day after Lorde's mother, Sonja Yelich, tweeted a photo of a New York Times article highlighting gender inequality at the Grammys.
People online are praising Lorde for making a powerful feminist statement with her outfit.
Some said she was "snubbed" in not winning in her category, while others said it was unfair she wasn't given the opportunity to perform solo.
And one person said the "real loser" at the Grammys this year was "women in general".
Representatives for Lorde have been contacted for comment.