Here's What The "Lion King" Remake Looks Like Side-By-Side With The Original
Spoiler: It's basically exactly the same.
ICYMI, yesterday Disney dropped the first teaser trailer for the highly anticipated live action* remake of The Lion King.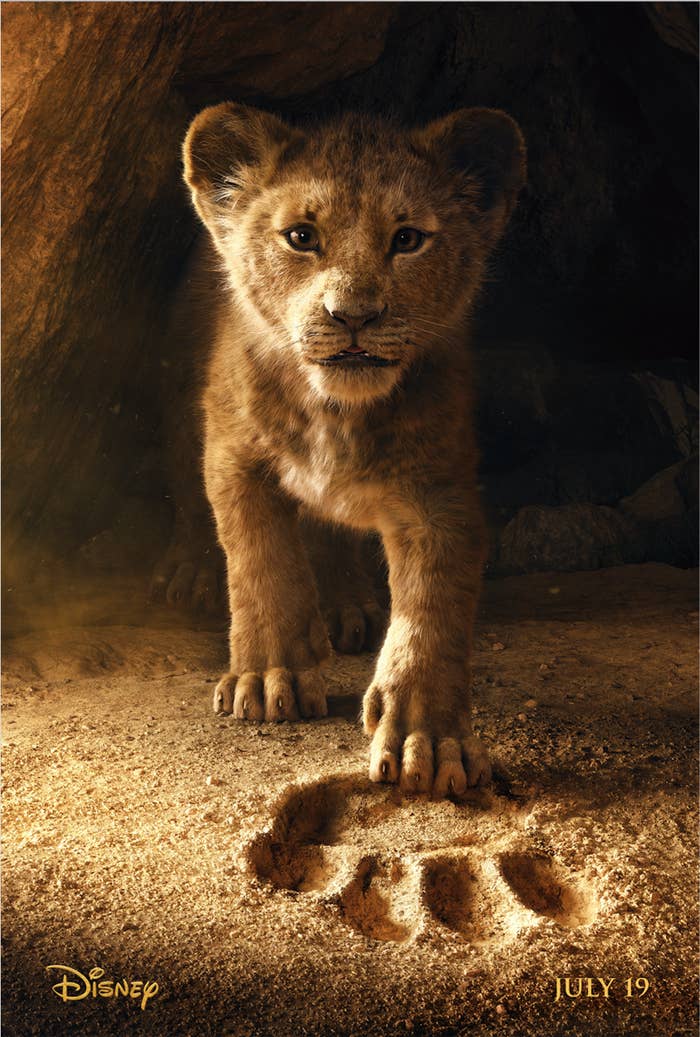 There was a lot of excitement, but a lot of people noticed that the small amount of the film we get to see in the trailer is basically the exact same as the animated original.
So, without further ado, here's how the shots we see in the teaser trailer compare to the 1994 original...
Like the animated film, the trailer begins with a shot of the sun rising over a deserted plain.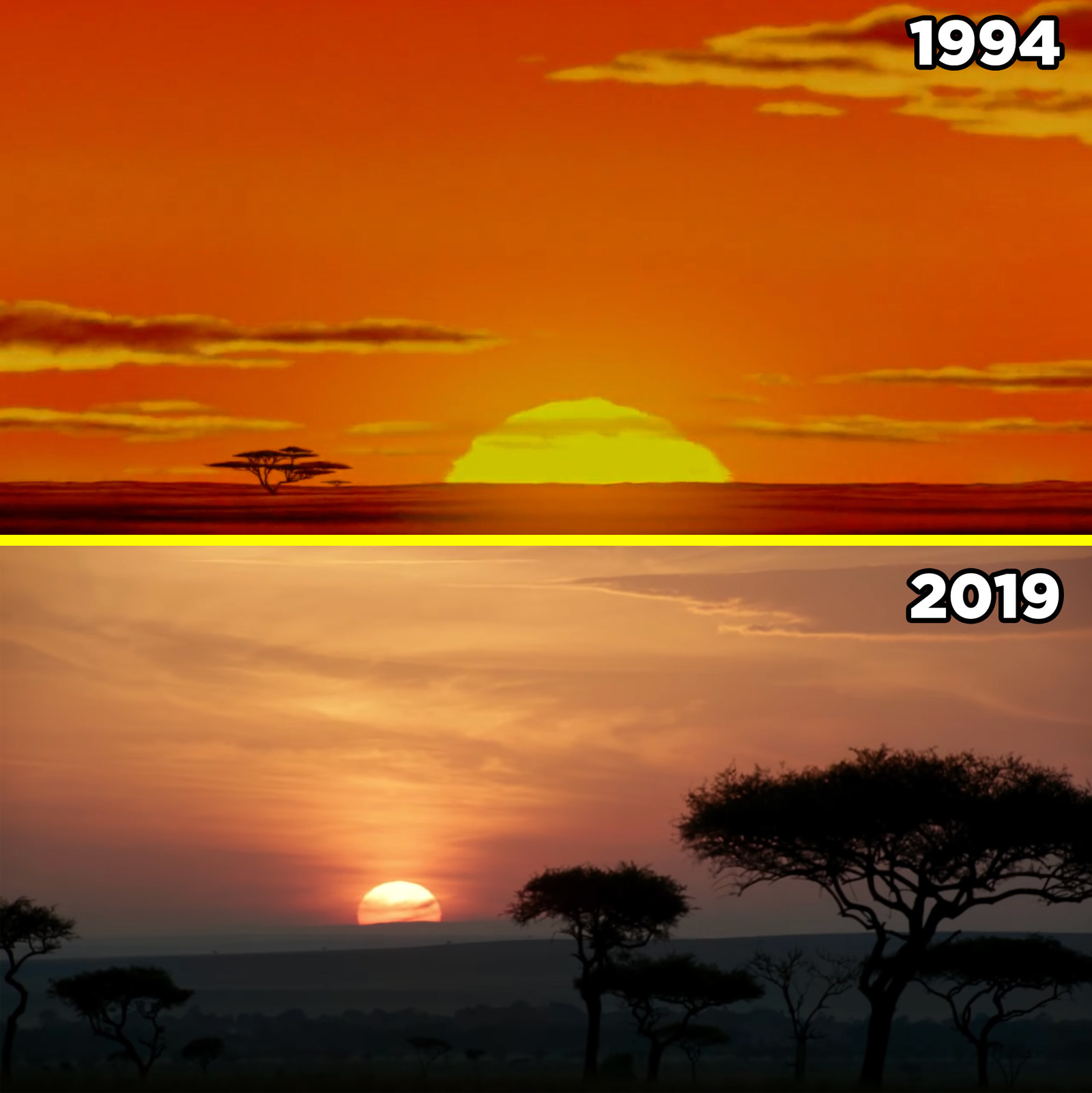 Then we see shots of various herds of animals turning towards Pride Rock, where Mufasa is waiting to address his kingdom.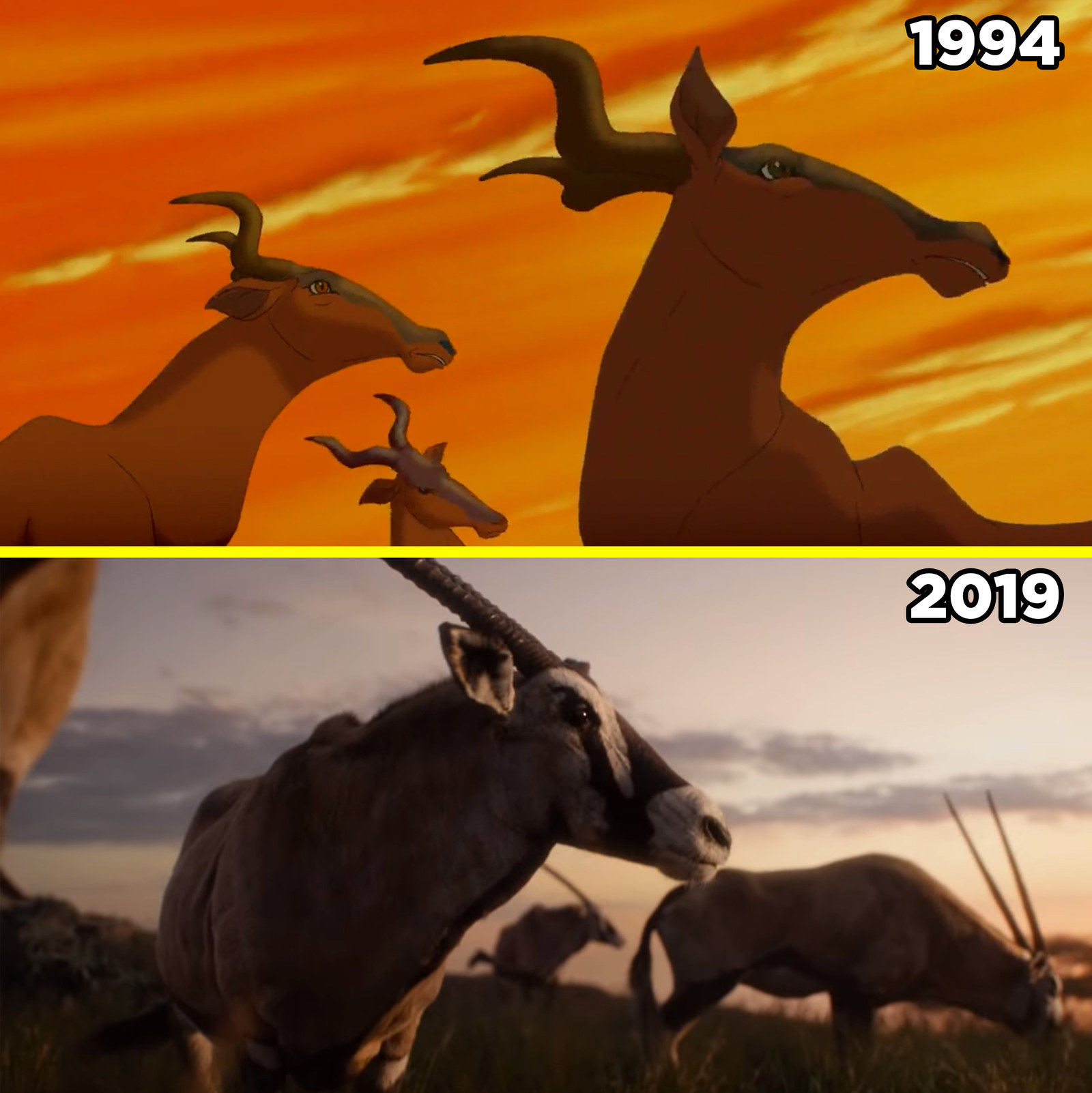 Including this shot of elephants and birds.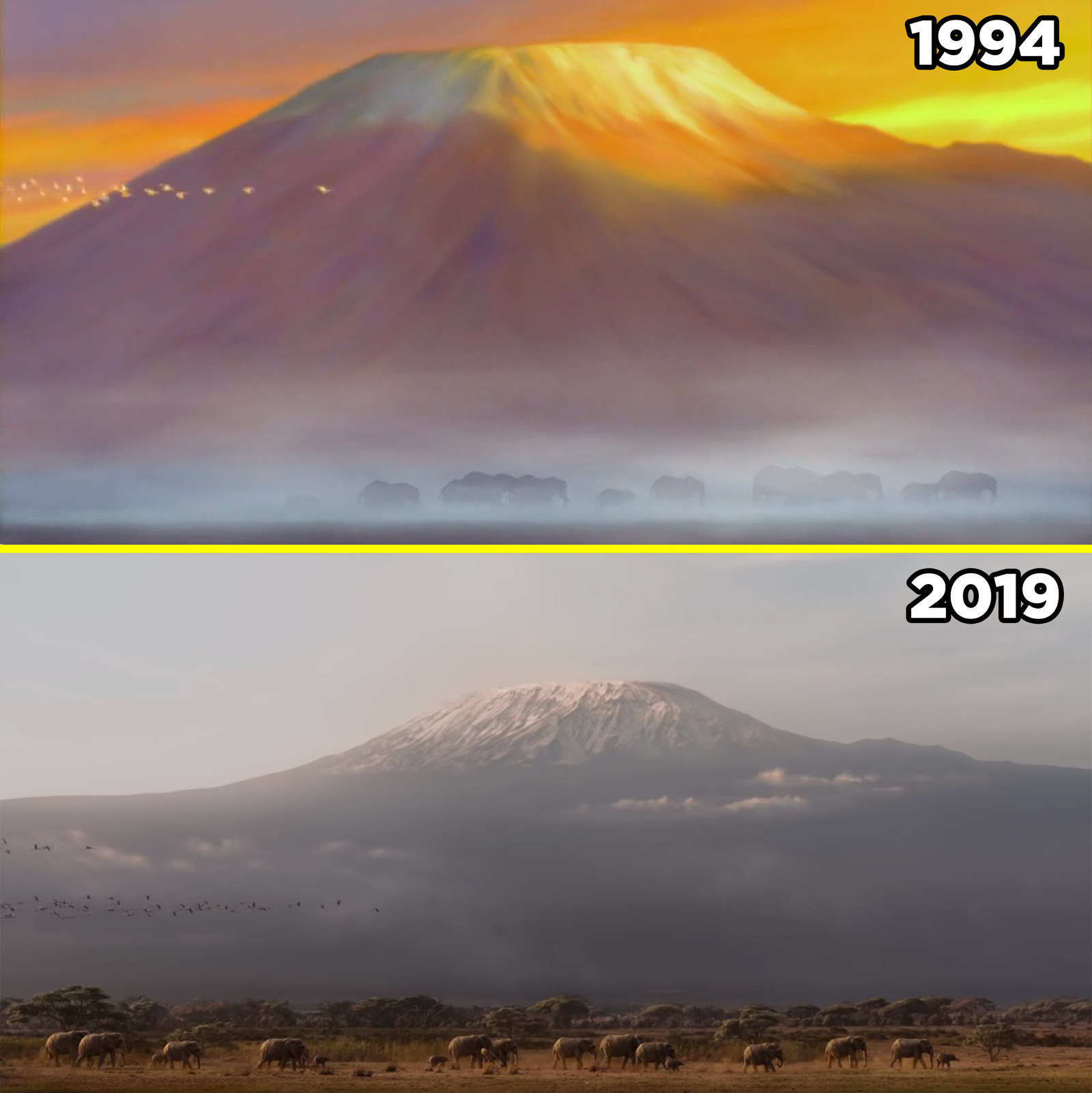 Here's the moment the animals arrive to find Mufasa standing on Pride Rock.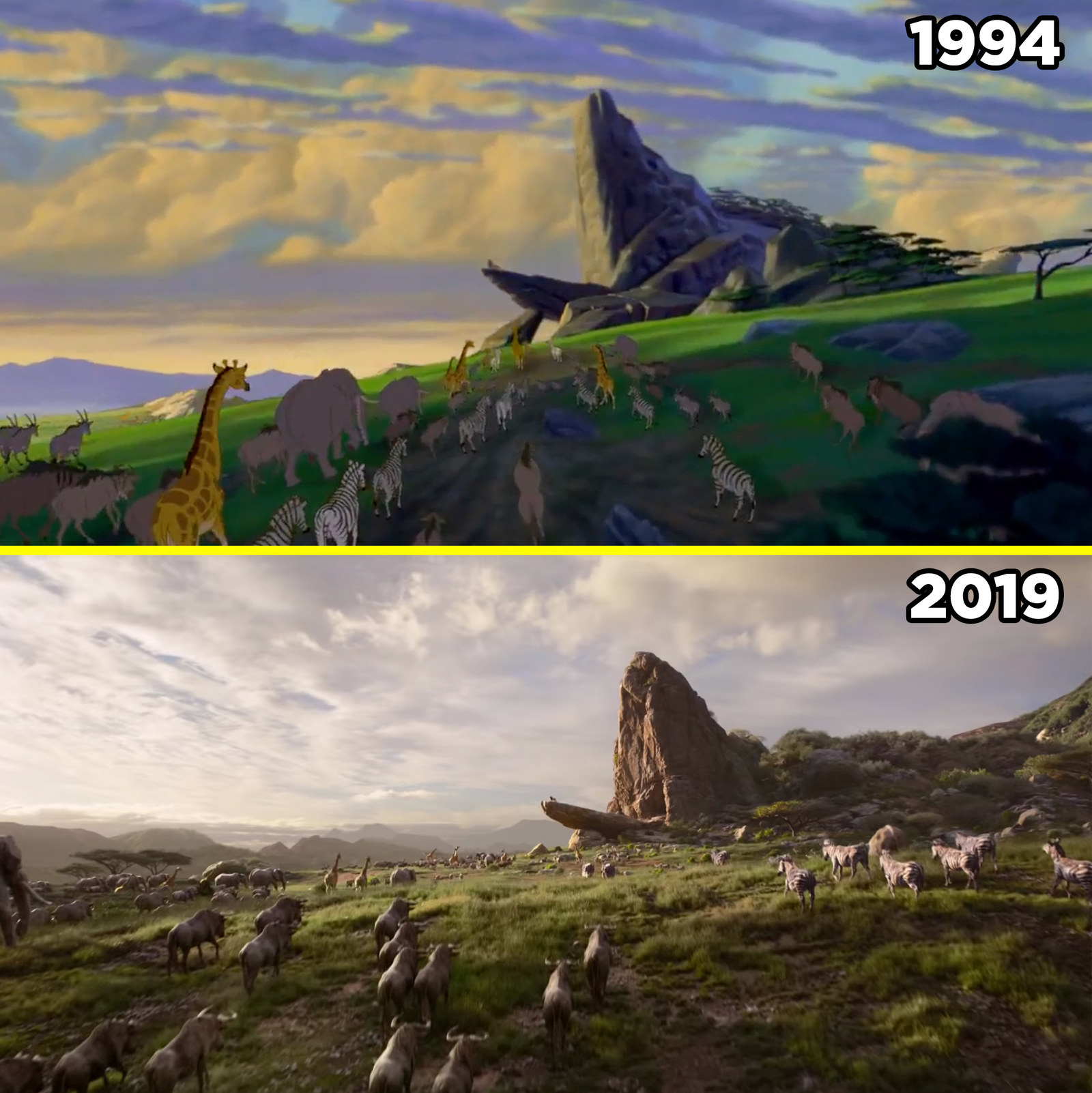 Our first glimpse of Simba as a baby in his mother's arms (paws?) also pays homage to the original.
And then we see Simba being blessed by Rafiki.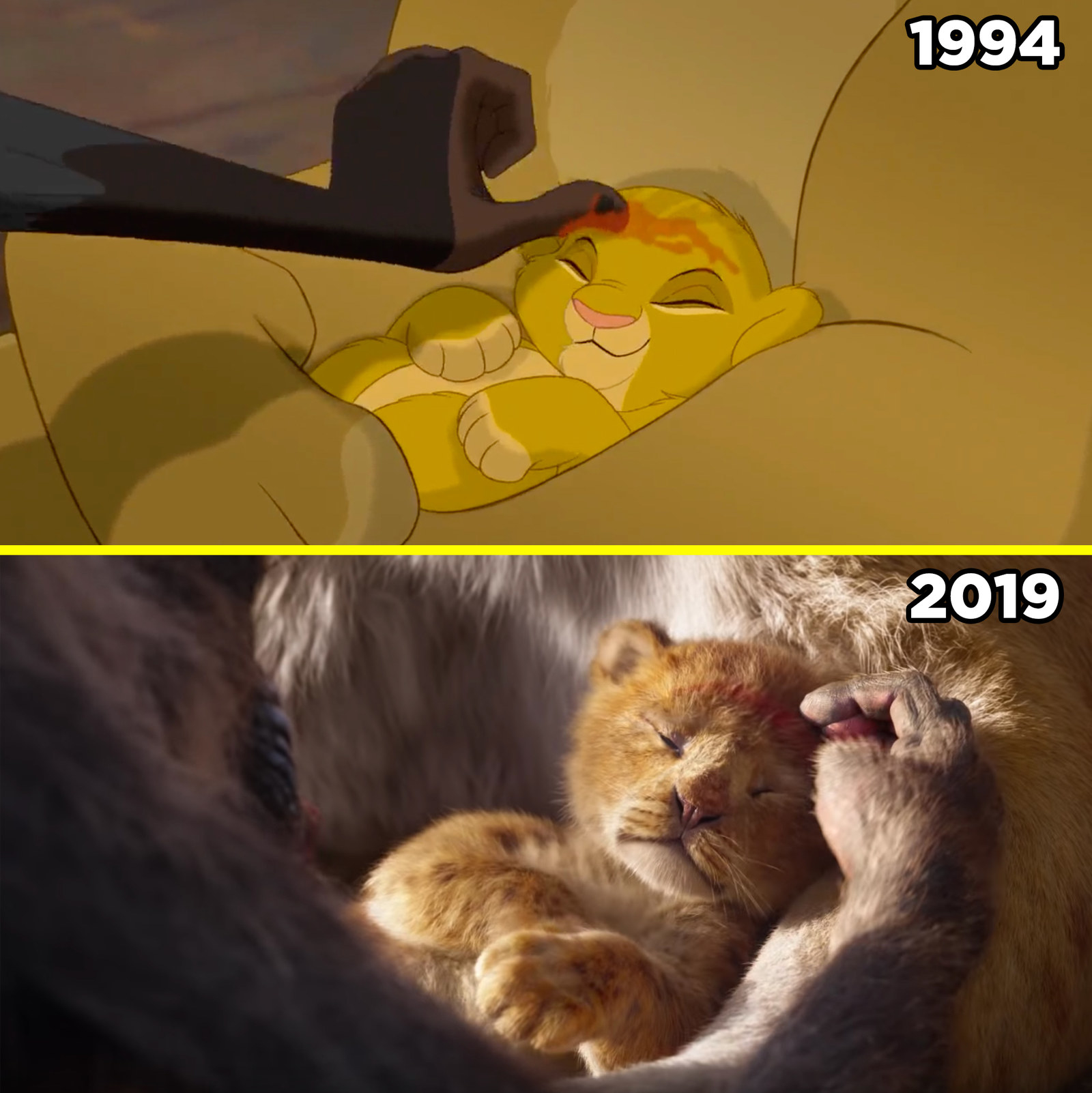 Followed by the iconic shot of him being lifted up and looking down at the rest of the animals.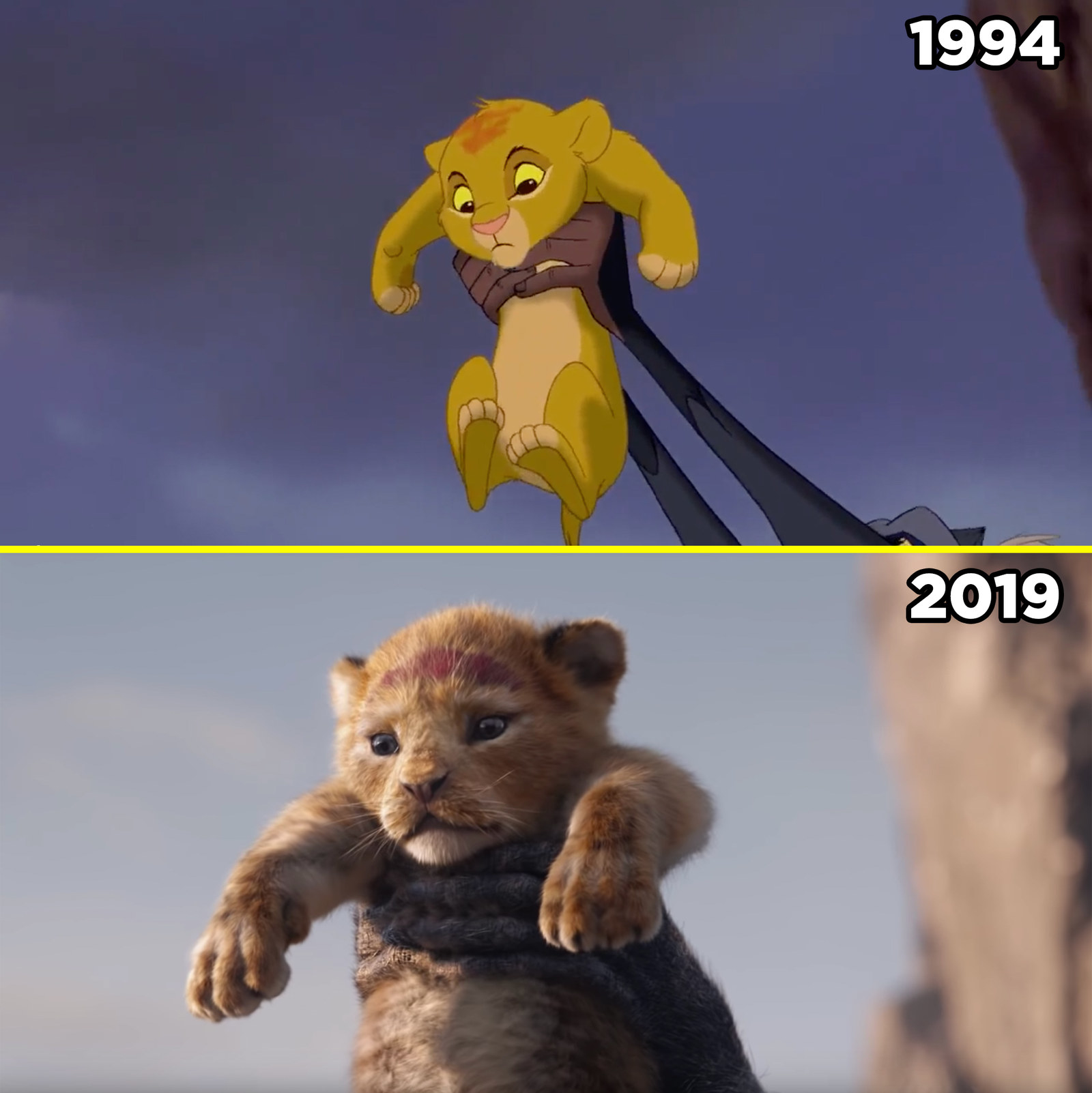 But it's not just the Pride Rock scene that's getting an overhaul — it looks like some of the film's other iconic shots will be remade too.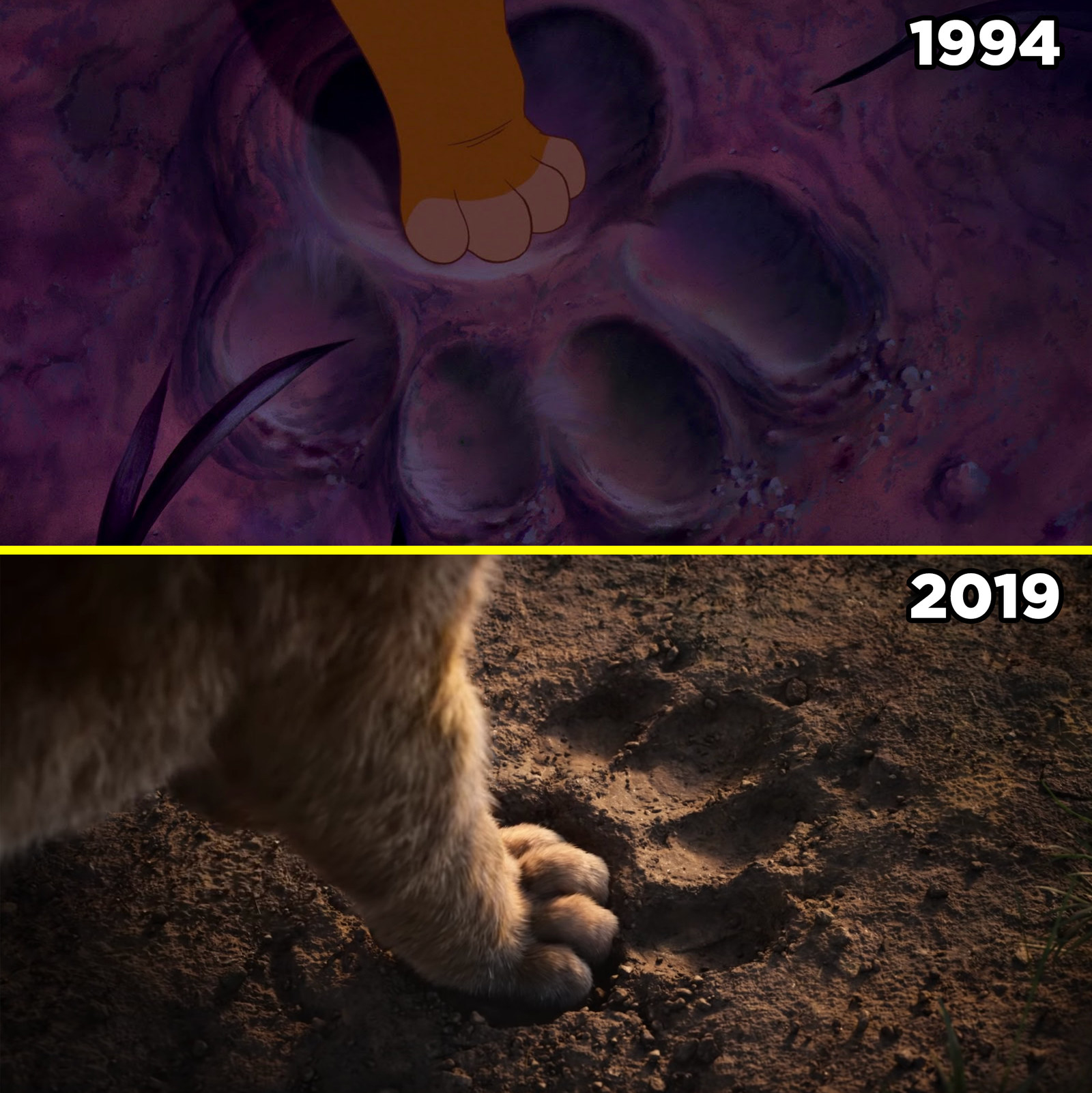 Let's face it, though: Even if it is an exact shot-for-shot remake, I'm still going to see it and cry.
I guess we'll have to wait til July 2019 to find out.