You may know rapper Lil Xan from his short-lived relationship with Miley Cyrus' little sister Noah, or from all the memes of him smelling her face on the VMAs red carpet.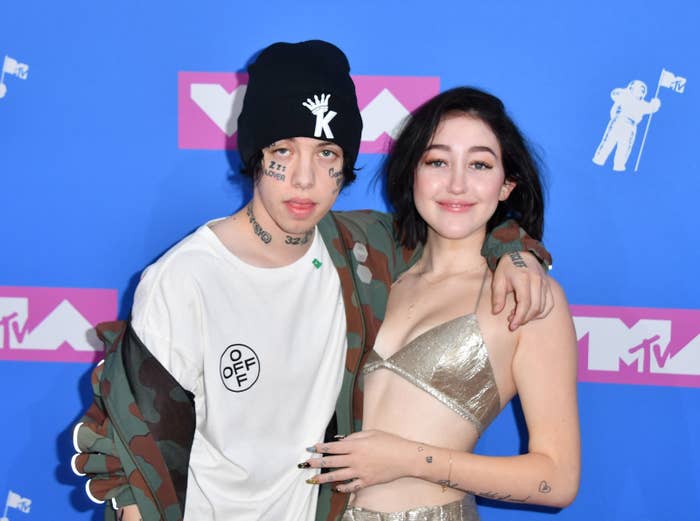 Well, congratulations are in order, because the 22-year-old rapper — whose real name is Nicholas Diego Leanos — just announced on Instagram that he's going to be a father.
In the caption, he wrote that he couldn't keep his fans in the dark any longer, and that he'd never been happier.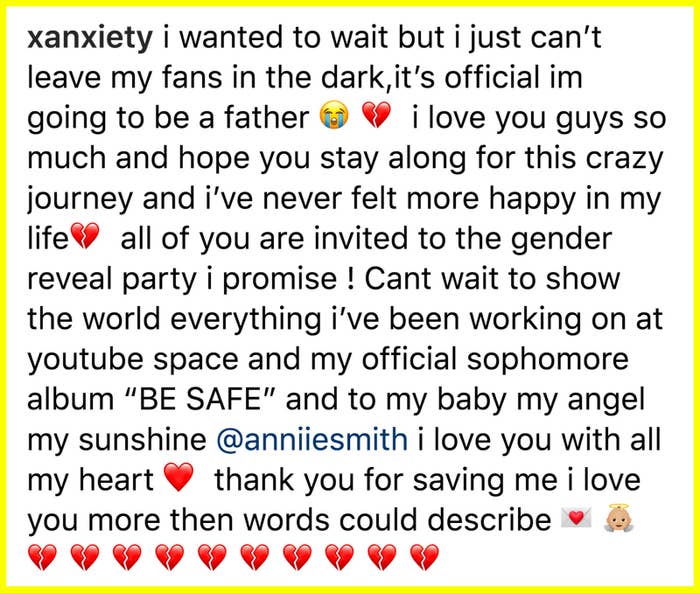 He also wrote a sweet message to his girlfriend and soon-to-be mother of his child, Annie Smith, who posted on Instagram on Valentine's Day that she "cannot wait to call [her]self [his] wife soon".
The news comes five months after Lil Xan's very public breakup with Noah Cyrus.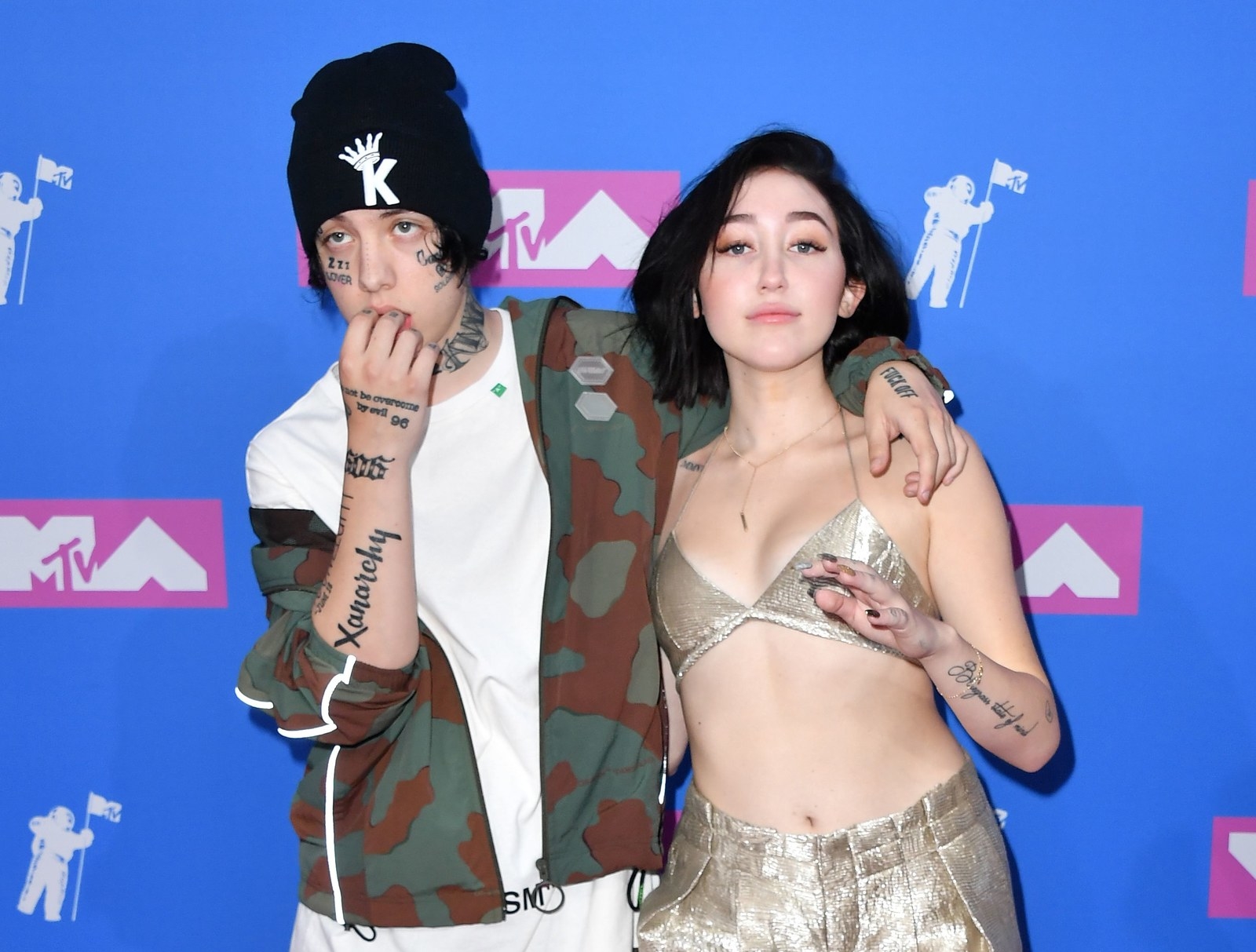 In response to his accusations, Noah posted an Instagram story of her own, suggesting ~he~ was the one who had cheated and saying he had succeeded in "breaking her heart".
There doesn't seem to be too much bad blood between them, though. In December, Lil Xan posted on Instagram calling Noah one of the "best artists" and a "genuinely good person".
So I think we can all say congratulations to Lil Xan and Annie! 👶🏼