On Sunday, news broke that Miley Cyrus and Liam Hemsworth had separated after eight months of marriage.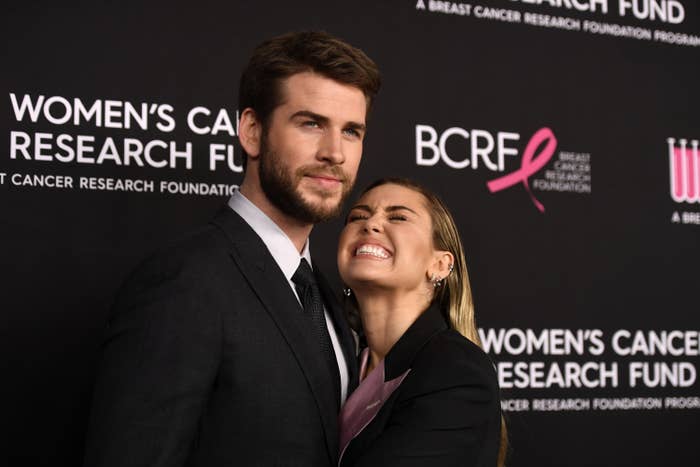 A representative for the couple — who dated on and off for almost a decade — confirmed their split in a statement to People magazine, saying they were taking the time to "focus on themselves and careers".
However, things got a little more complicated when photos emerged of Cyrus appearing to kiss Brody Jenner's ex-wife, Kaitlynn Carter, while on holiday in Italy.
All of this led to an apparently heated exchange between Jenner and Cyrus on Instagram, with him joking that photos of him and Hemsworth "holding hands on the beach" would be emerging soon and Cyrus telling him to "cool off".

However, while Cyrus, Jenner, and Carter were all going off on Instagram, Hemsworth was remaining conspicuously silent on the matter of their separation.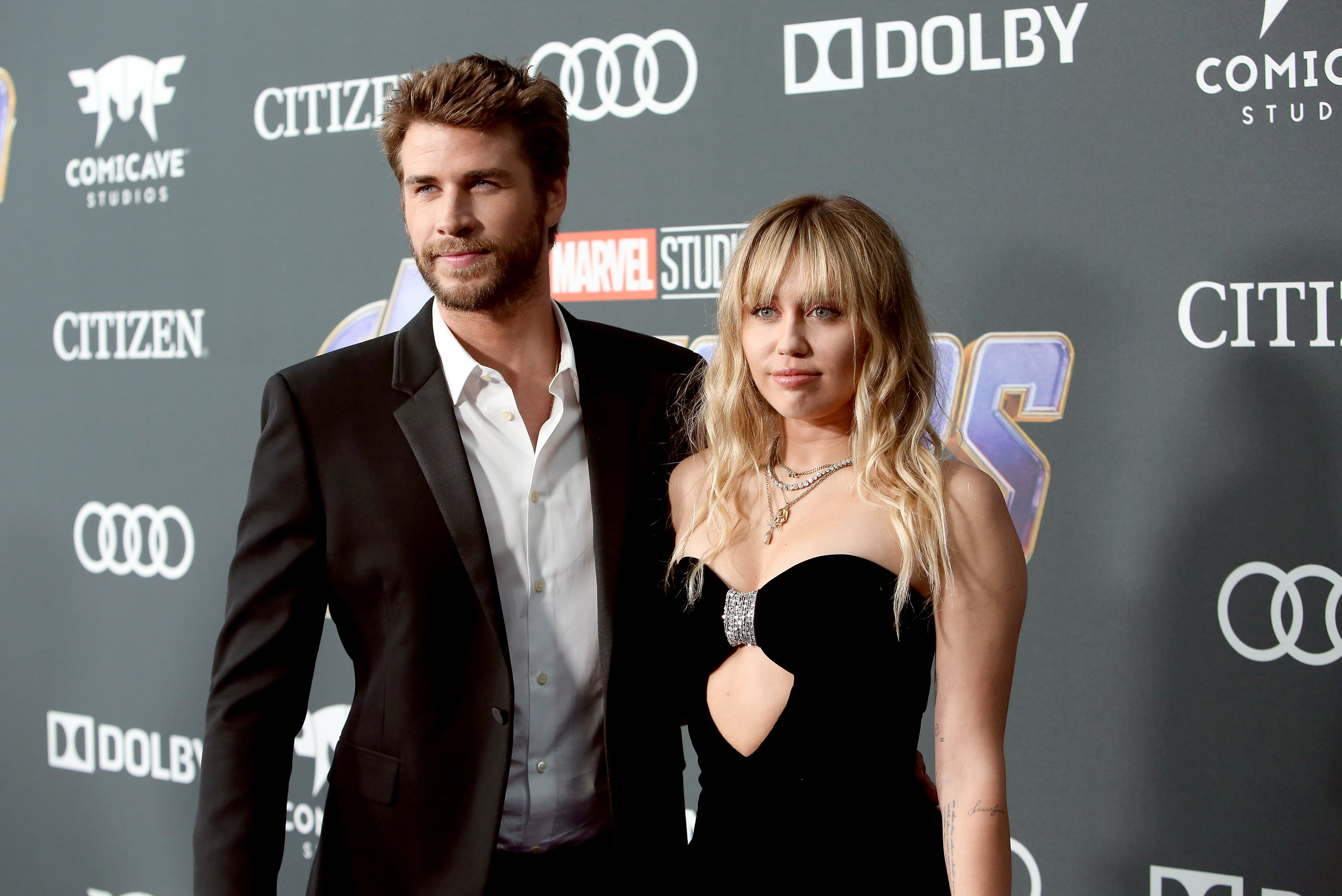 Then, on Monday, the Mail Online reported that Hemsworth had been spotted in Byron Bay, Australia, with his brother Chris and had made his first comments about the split.
But on Tuesday, Hemsworth shared his first Instagram post since news of the split broke — and, according to him, he won't be commenting on it publicly.
In the caption, Hemsworth said he wished Cyrus "nothing but health and happiness", but called their breakup a "private matter", saying any quotes attributed to him in the media are "false".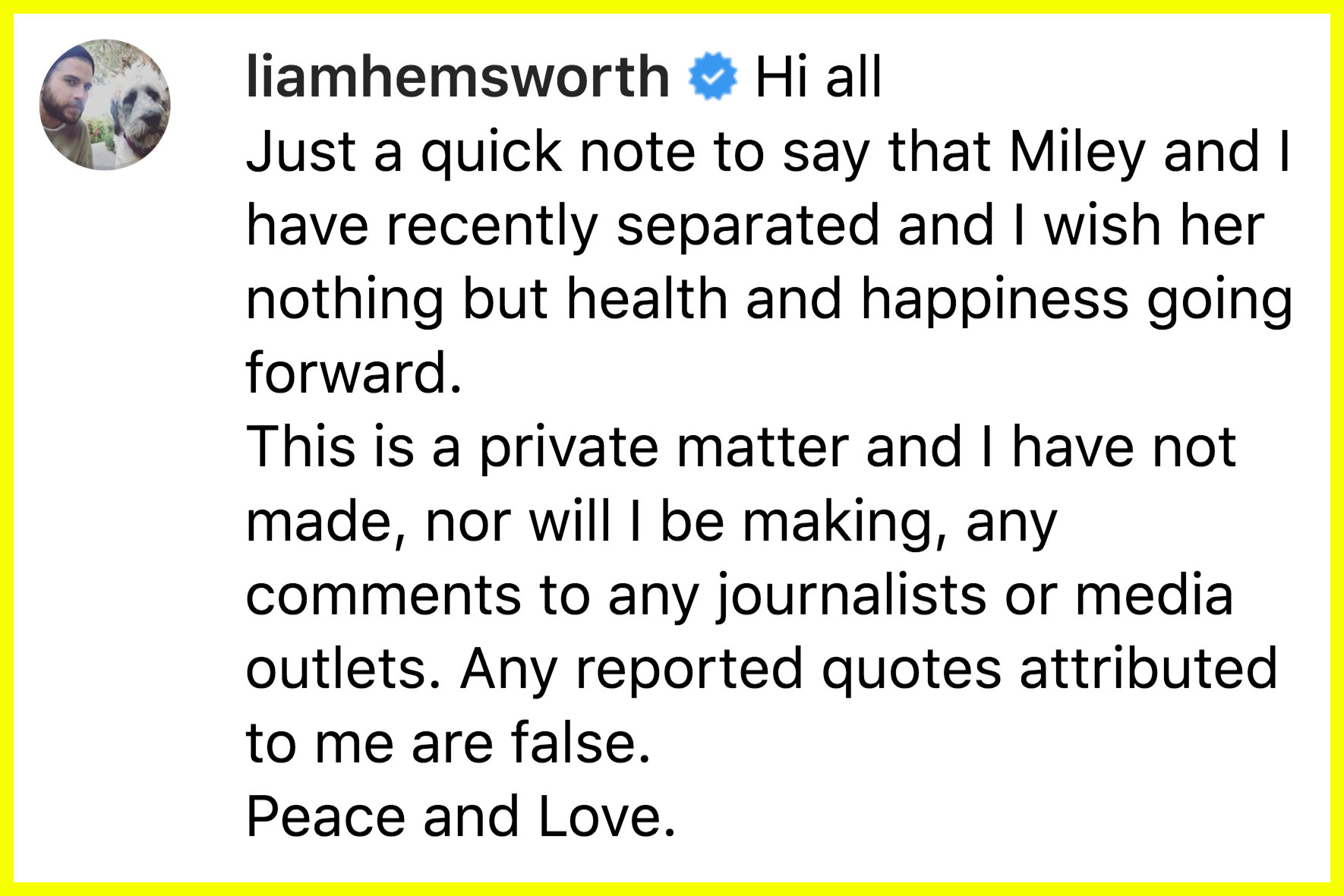 He ended the note by wishing everyone "peace and love".