Kylie Jenner's lips have been a topic of debate ever since early 2014, when people began speculating that she'd had lip fillers.
At the time, she denied having surgery in a now-deleted tweet, in which she said the rumours hurt her feelings and were "kinda insulting". She then reminded people that she was only 16 years old.
But in a 2015 episode of Keeping Up With the Kardashians, Khloe confirmed that Kylie did have lip fillers, and said she should just come clean about it.
In the same episode of KUWTK, Kylie herself confirmed that she'd had "temporary lip fillers".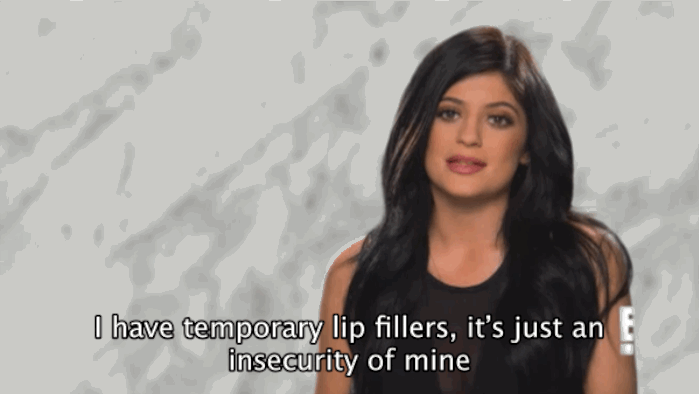 She hasn't really spoken about her lips since then – apart from, of course, releasing her insanely successful line of Lip Kits with Kylie Cosmetics.
But in the latest episode of her show, Life of Kylie, she finally explained her motivation to get lip fillers.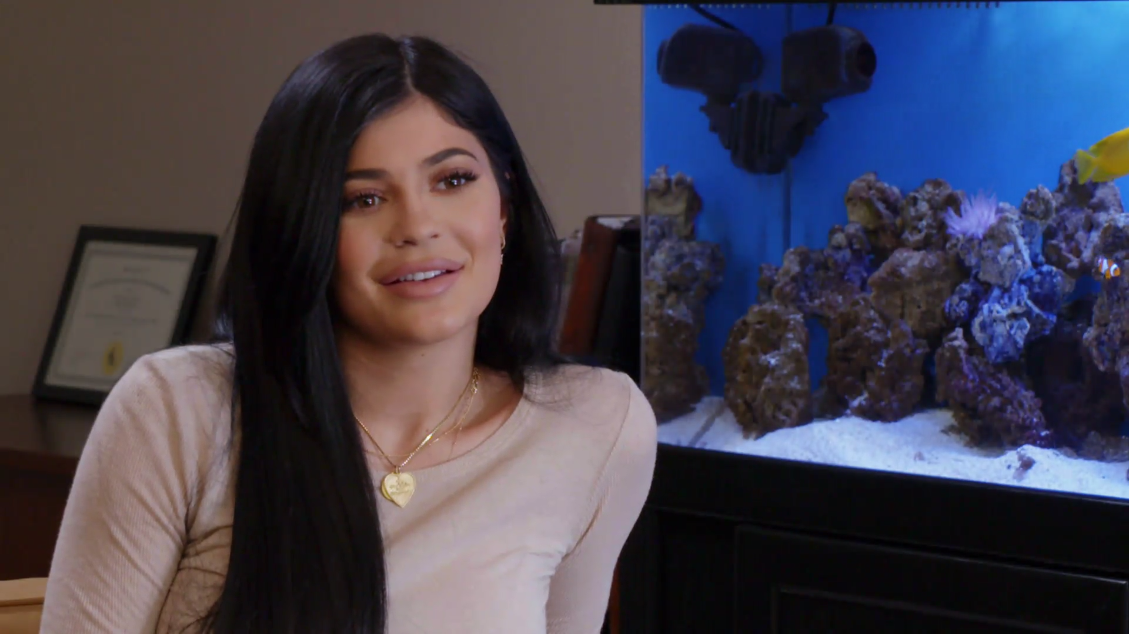 In a therapy session, Kylie revealed that the insecurity began after she had her first kiss.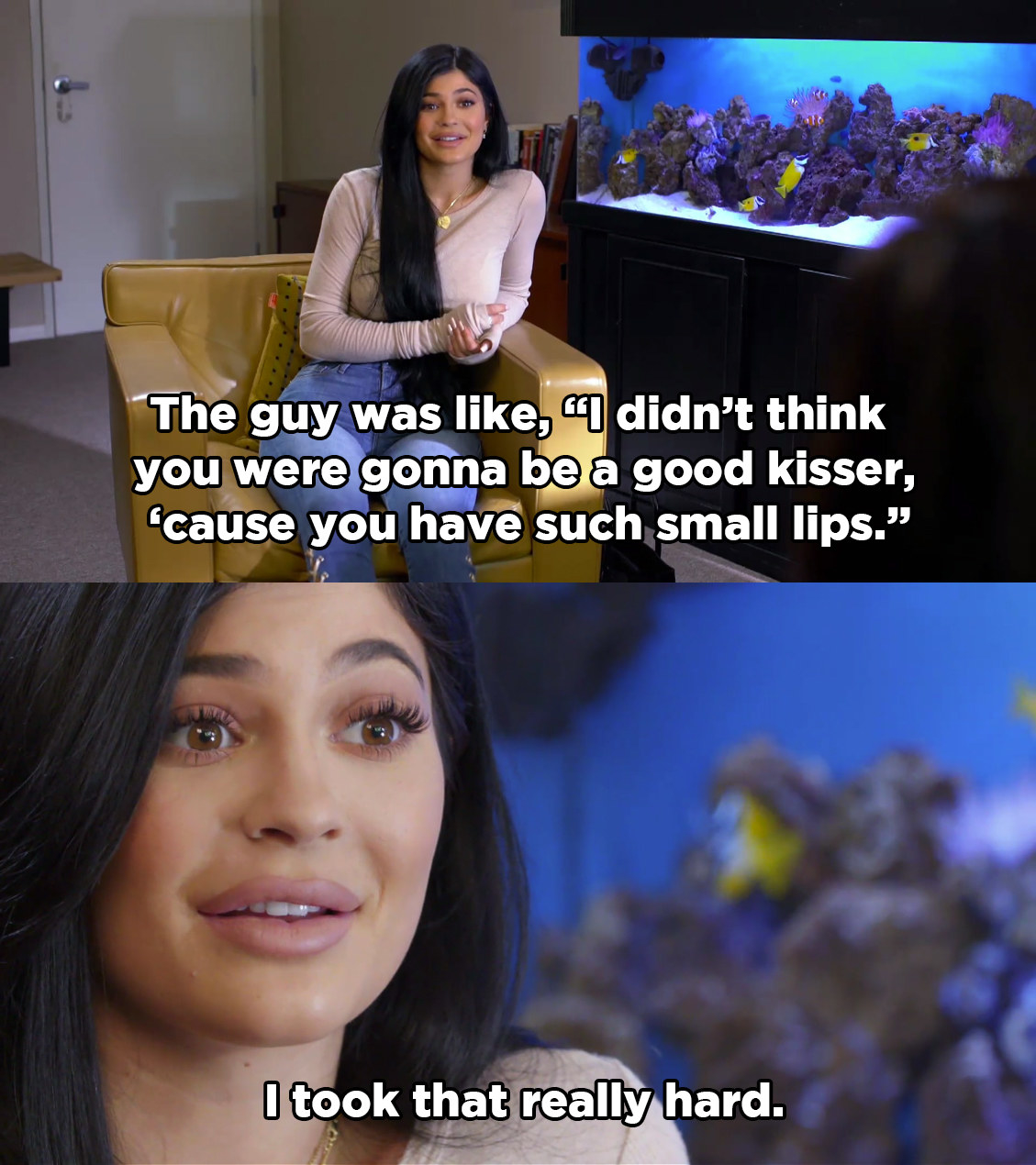 "When a guy you like says that... I don't know, it just really affected me," she continued. "I didn't feel desirable or pretty."